Company Profile: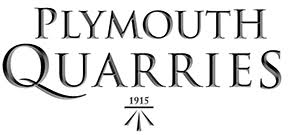 Plymouth Quarries is the leading resource center for masonry and hardscape supplies with one of the largest showrooms south of Boston. With over 100 years of quarrying Weymouth Granite our stone continues to build Yale Univeristy and Boston College along with many other structures around the globe.  Under the new ownership of the Bristol Family, Plymouth Quarries continues working relationships with generations of employees and clients. Even with over 100 acres of products we continue to expand our facility and fabrication shop in keeping up with custom options and designs.
Plymouth Quarries knows that having exclusive products is key to servicing homeowners, contractors, architects and designers.  We not only have a wide range of outdoor products but also options for the interior designer and architect.  From backsplashes to textured wall products we can enhance any kitchen, bath and architectural design.  For the landscape architects our rustic stones, classic bricks and concrete products bring outdoor designs to a reality.  We take pride in showing you how all of these options can come together with any budget in mind.  Our Exclusive Weymouth Granite, Walpole Stone, Heartland Stone, Recycled Granite, Giallo Stone and GardenMark artificial grass can only be seen here in our showrooms.These Exclusive products and our consulting services make Plymouth Quarries stand out as original and unique as it's stone.
Visit Plymouth Quarries to get your project started.