March 21, 2020 | Sandy Giardi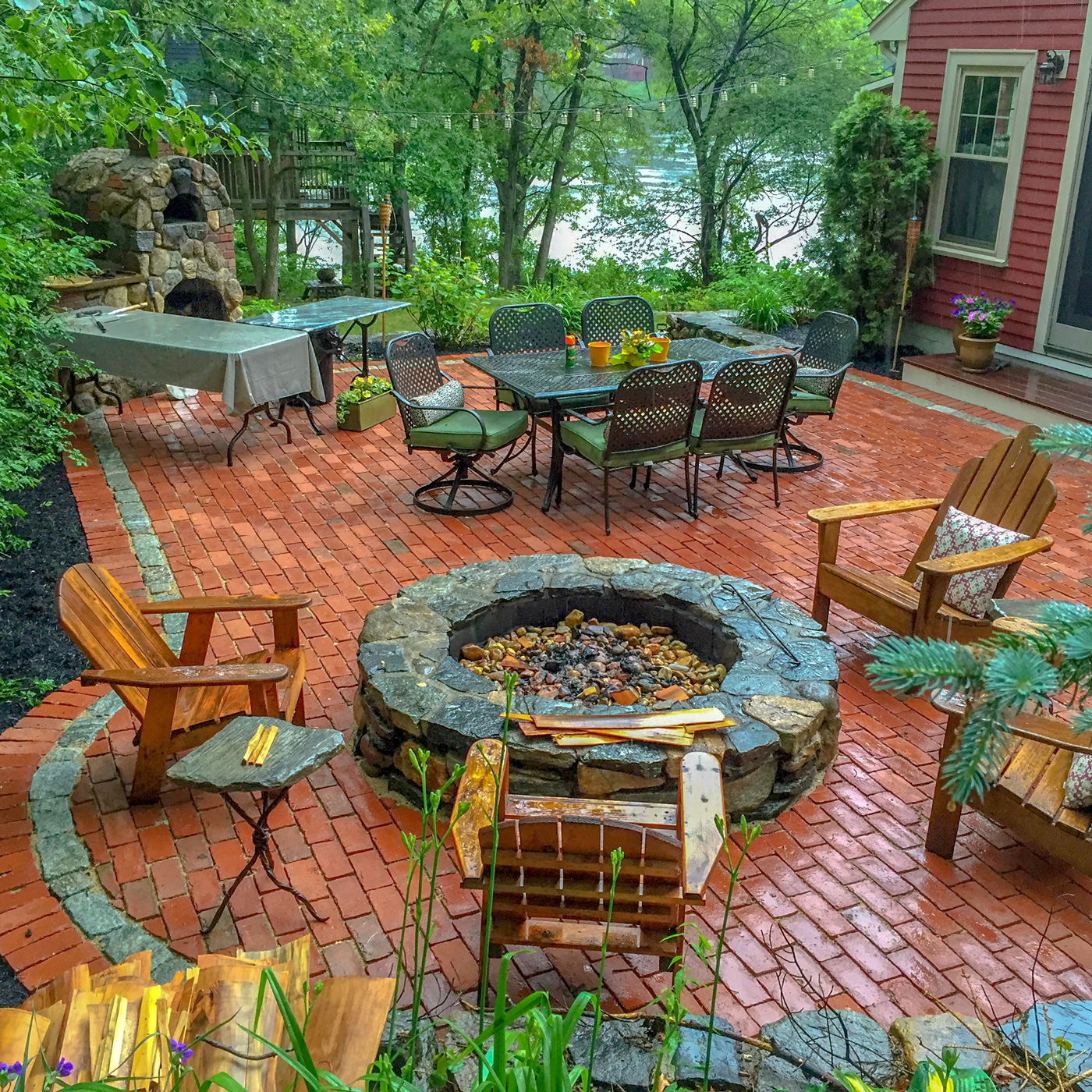 While the showroom at Plymouth Quarries is currently closed, the sales team and yard staff is open for business and working hard to get homeowners and members of the trade samples, stone, pavers and products so that those outdoor spring projects aren't put on hold. The professionals at Plymouth Quarries have made themselves available by phone (781-335-3686) and will load products from the yard when you pull into their parking lot. 
As busy as they are navigating this new norm for their business and own families, Derek Stearns, Manager of Marketing, Sales and Design, took the time to give us the following tips on creating a family-family outdoor space. This brings everyone together, as every member of the family gets to give input on how the space will be used and how it will look.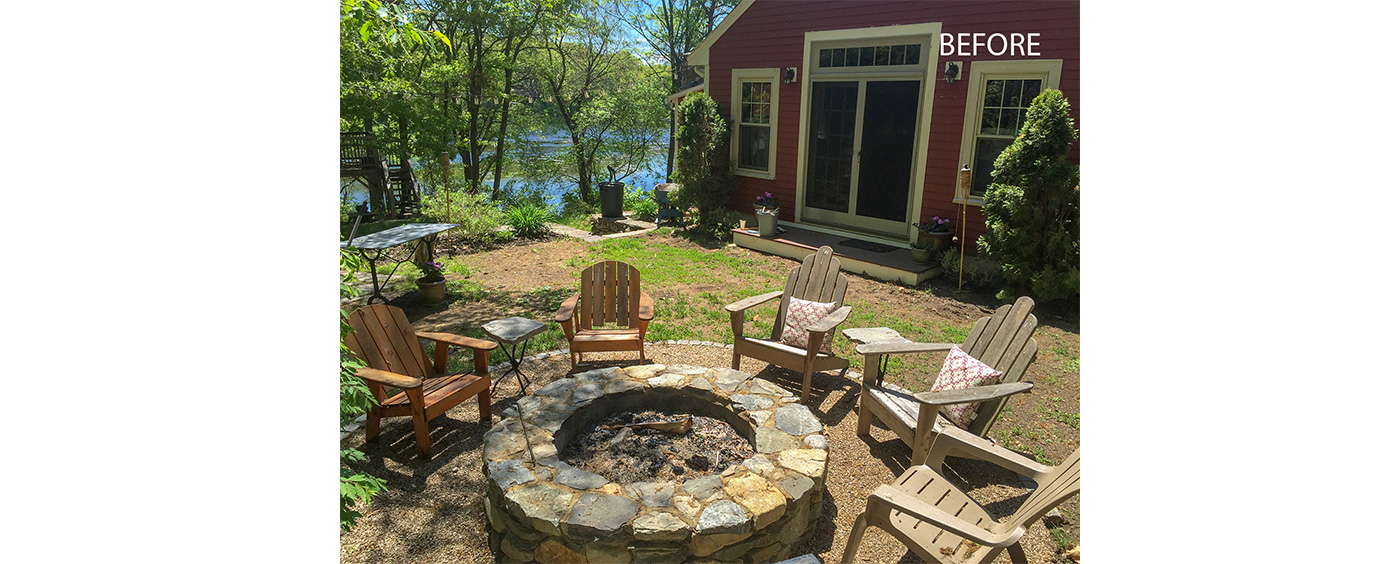 Design Tips for Your Yard
1) Get a tape measure and flour in a sandwich plastic bag. Cut a corner off of the bag and use it to mark the areas of your yard instead of using marking paint. Map out the yard for any ideas, include planting beds, walls, patios, a fire pit and walkways. If you don't like what you just marked with the flour, you can kick it off the grass with your foot or a rake and redo the design.
2) Fire pits with an included seating area take up a 14' x 14' area, whether circular or square. If you decide to do a fire pit on a patio design, then you are eating up a good amount of square footage of the patio. Try to get the fire pit connected to one of the corners of the patio. Have a border product outline the fire pit area (like a cobblestone or a different colored concrete paver.)
3) Take your old outdoor furniture and lay it out in your design to get a spacial relationship of how you are going to use the space. Remember the shape of an outdoor table changes a lot within the size of the patio. 
4) The grill area can be set off the patio on a few larger flat stones to get the most space of your patio.
5) Outdoor furniture options have come along way. One of the most flexible products is the outdoor beanbag. They are made out of mold-free fabric, and can be moved around for extra seating either at the table or fire pit or in a hangout area. These beanbags are firmer than the ones we would use inside, so you won't sink into them. Kids love them, and they are an added feature to any outdoor design.
6) Incorporate strings of outdoor lights. You know that photo of an outdoor dining area in Italy strewn with lights? Creating a great atmosphere is so easy to do. You can go cheap with lights that will last a few seasons or invest in lights specifically made for outdoors. Both options ar available at box stores. If there are trees near your space, string the lights from the trees, connecting them by slightly tying up where they connect. Or, string the lights from decorative posts.
7) Graph paper it out. Once you get the ideas from everyone, sit down and graph out the space. Create a birds-eye view of your design so you can all look at it, erase if needed and make changes. Make sure to graph out where the furniture goes.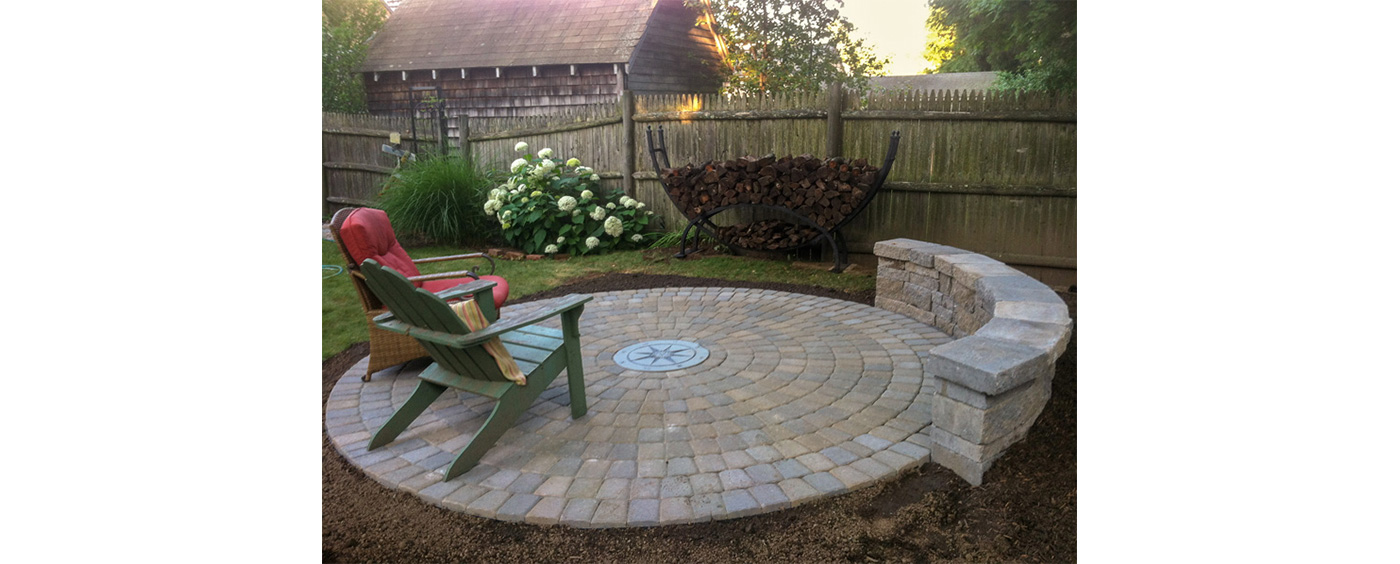 "This is a creative way to get everyone involved, and hear everyone's point of view so that you can dream about and create a space for your whole family," says Derek. So many family memories happen around that outdoor fire pit and patio hangout, Derek has said, and that's what it's all about.