Company Profile: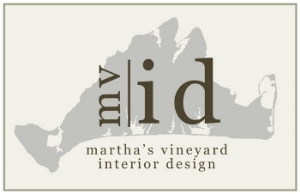 Martha's Vineyard Interior Design is a full service interior design studio that also offers custom furniture, window treatments, floor coverings and home accessories. Clients are offered comprehensive services uniquely structured to provide a design that is a direct reflection of their lifestyle.
The team at MVID consider themselves experts in space planning, color studies, stone, tile and wood selection, lighting and plumbing specification, interior finishes, and sourcing and customization of all home furnishings.
"We feel it is a true privalege to assist in creating the spaces our clients call home. Home is where we often long to be, feel most comfortable, and where ones style is most evident."
-Liz Stiving-Nichols, Owner
Visit MVID to learn more.
MVID on Instagram: @mvinteriordesign
MVID on Houzz: mvidesign