February 7, 2018 | Sandy Giardi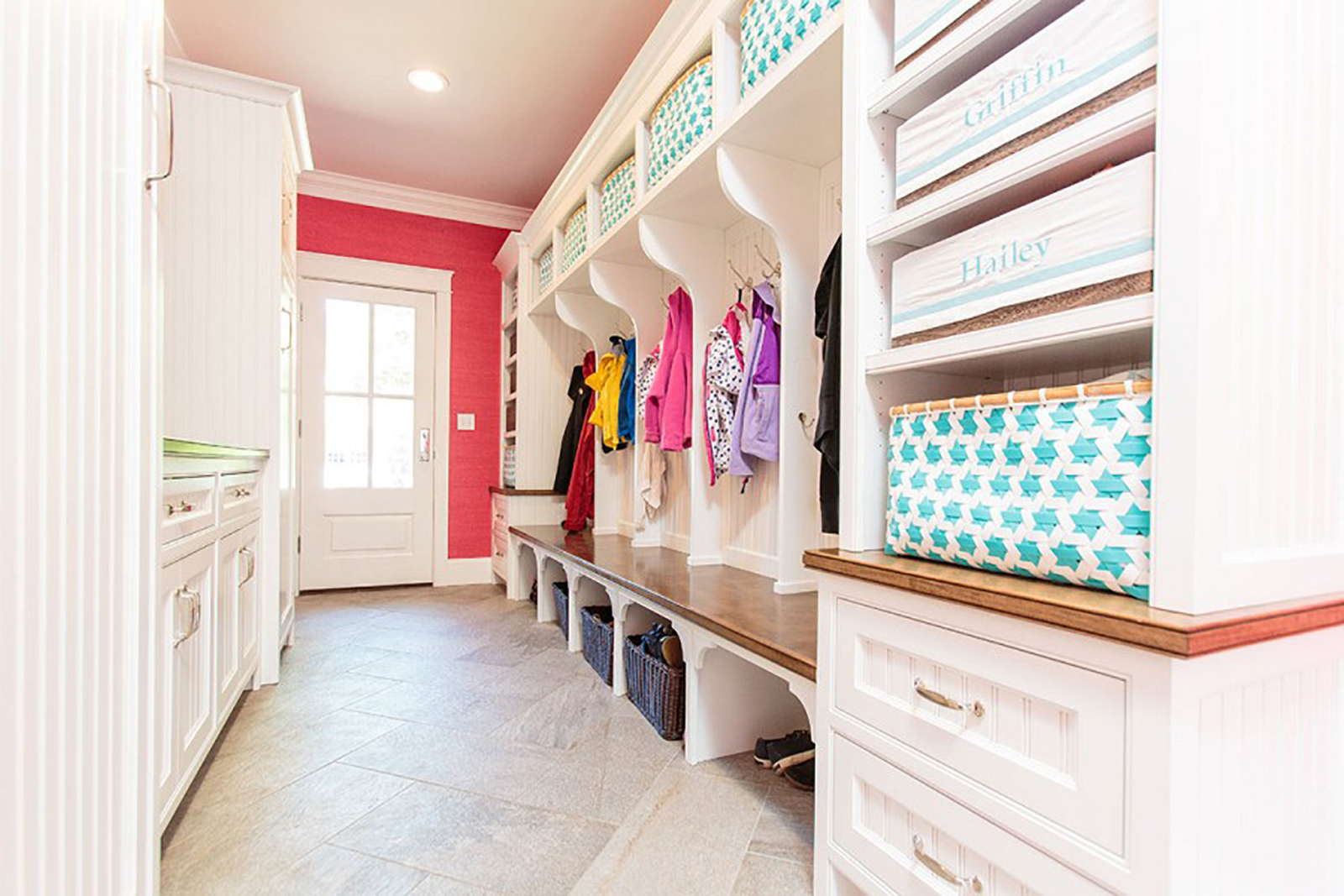 In New England, mudrooms are a necessity, especially this time of year. These hardy rooms, often with slate, stone or tile flooring, are a gateway between the indoors and out, a space where a little grit, salt and sand is OK and we can shed our snow-soaked coats, shoes or boots (any signs of the elements, really) without dirtying our main home.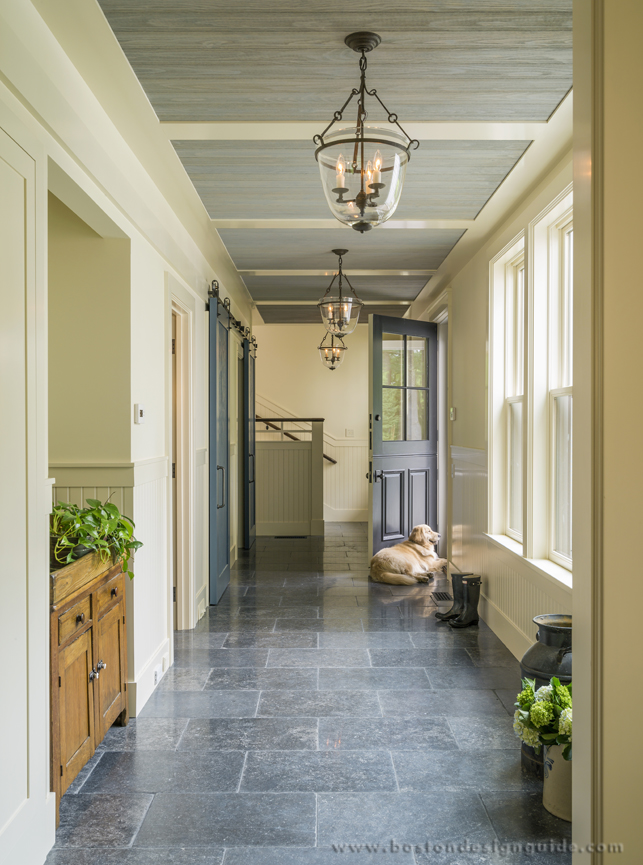 Kenneth Vona Construction
Mudrooms have also taken on a secondary purpose, and become the antidote for the entryway "drop zone" that most of us know all too well, when backpacks, umbrellas, workout gear, keys and leashes are dropped like bad habits the moment we enter the door.
Savvy mudroom designs not only help keep our homes clean, they also tame the clutter, reining in the madness of our daily comings and goings in functional and attractive ways.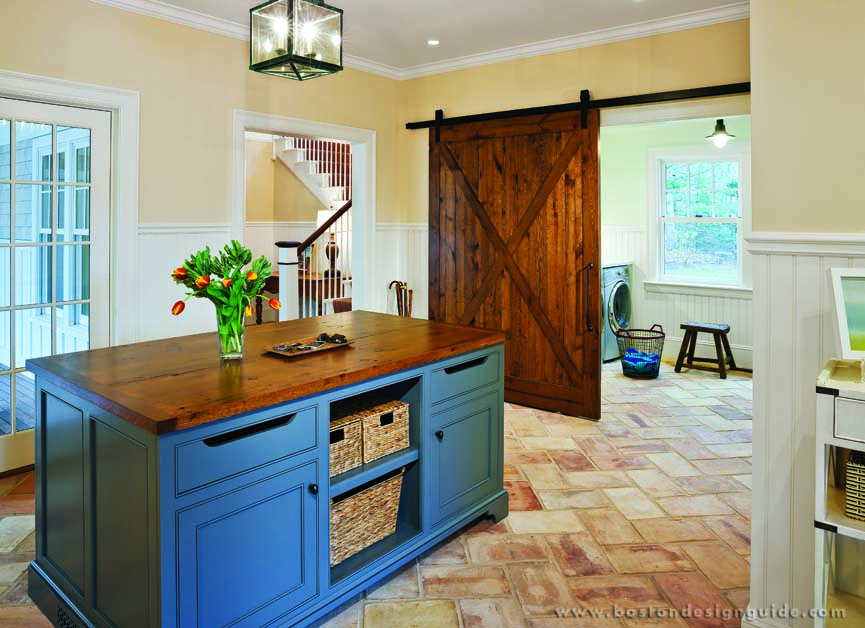 Soderholm Custom Builders
A central island can be key in a mudroom. In Soderholm Custom Builders' entryway above, homeowners benefit from plenty of counter space as well as drawers, cabinets and baskets that can serve as catchalls. Placing the laundry room beside the mudroom, accessed by a sliding barn door, is a stroke of genius. Dirty uniforms and wet garments need not pass go and can be taken in straightaway to be laundered.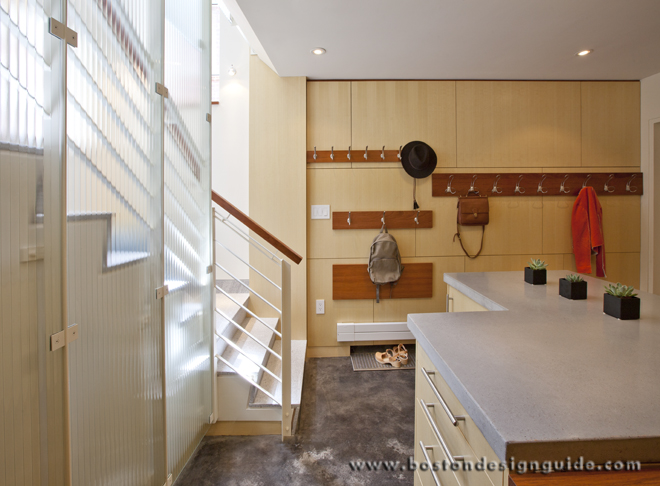 Construction by F.H. Perry Builder; architecture by LDa Architecture & Interiors; photo by Peter Vanderwarker
For a North End home constructed by F.H. Perry Builder, a center island was the hub of a contemporary mudroom. Topped in concrete, the island contains refrigerated drawers, storage for craft supplies, and a foldout table extension for art projects. Additional amenities, many concealed, include a pullout shoe drawer, built-in cabinets for skis, a shoe drain, plenty of hooks and a stainless steel sink for gardening projects.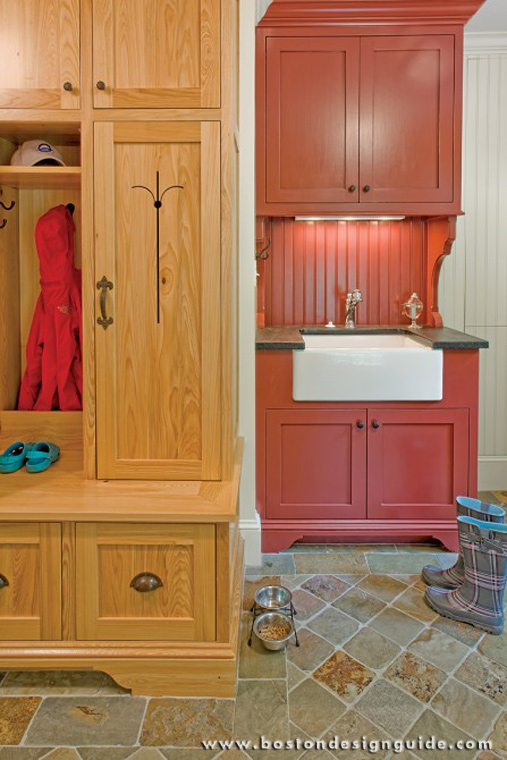 Woodwork by Fallon Fine Cabinetry; built by Fallon Custom Homes & Renovations; photography by Michael J. Lee
Custom cabinetry is also a mudroom mainstay. Fallon Custom Homes & Renovations put its onsite millwork shop to work to create charming entryway pieces with plenty of storage. The main piece features bench seating—a mudroom essential—locker storage, shelving, drawers below and cabinets above, while a secondary cabinet, outfitted with a sink, serves as a station for gardening, hand-washing and pet needs.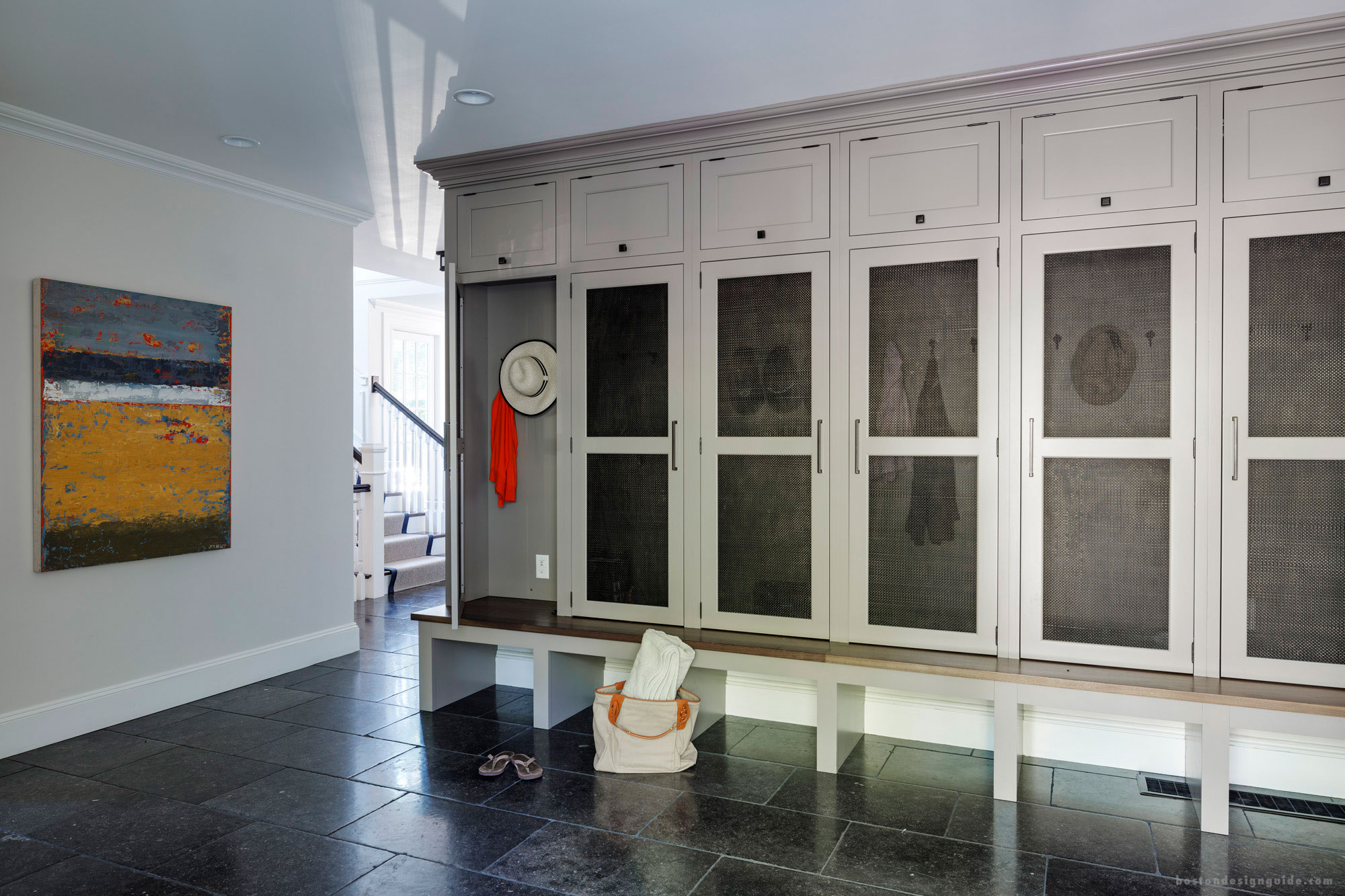 Architecture by LDa Architecture & Interiors; photo by Greg Premru Photography
A mudroom by LDa Architecture & Interiors uses an upscale built-in locker setup in its entryway. Here, each resident gets their own space to hang their hat (or scarf, coat or bag…) and a closed cubby overhead. Shoes can be neatly parked under the built-in bench, and there is also a drain to rid the space of water.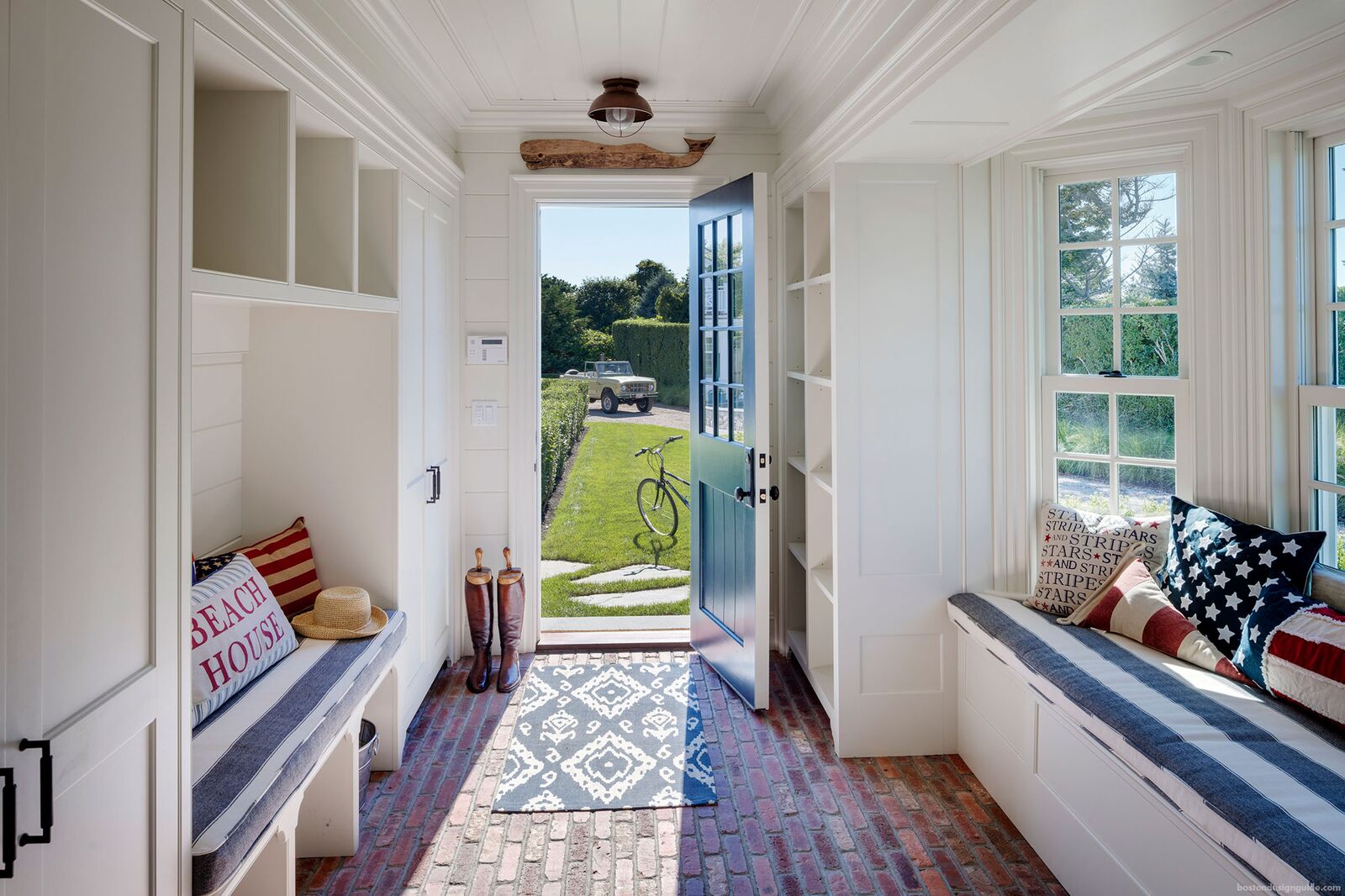 Patrick Ahearn Architect
Beach homes also benefit from mudrooms, though we'll grant you, these spaces tend to contain a different type of chaos: sandy feet, fresh-cut grass and day-at-the-beach essentials. The above entryway, by Patrick Ahearn, FAIA, with its creamy built-ins and brick floor, is fetching, functional and designed to handle a crowd. It contains plenty of seating and cubbies to house towels, sunscreen and flip-flops, as well as cabinets that can stow larger items, like beach umbrellas, coolers and water bottles.
Publisher's Pick: Mudroom Detail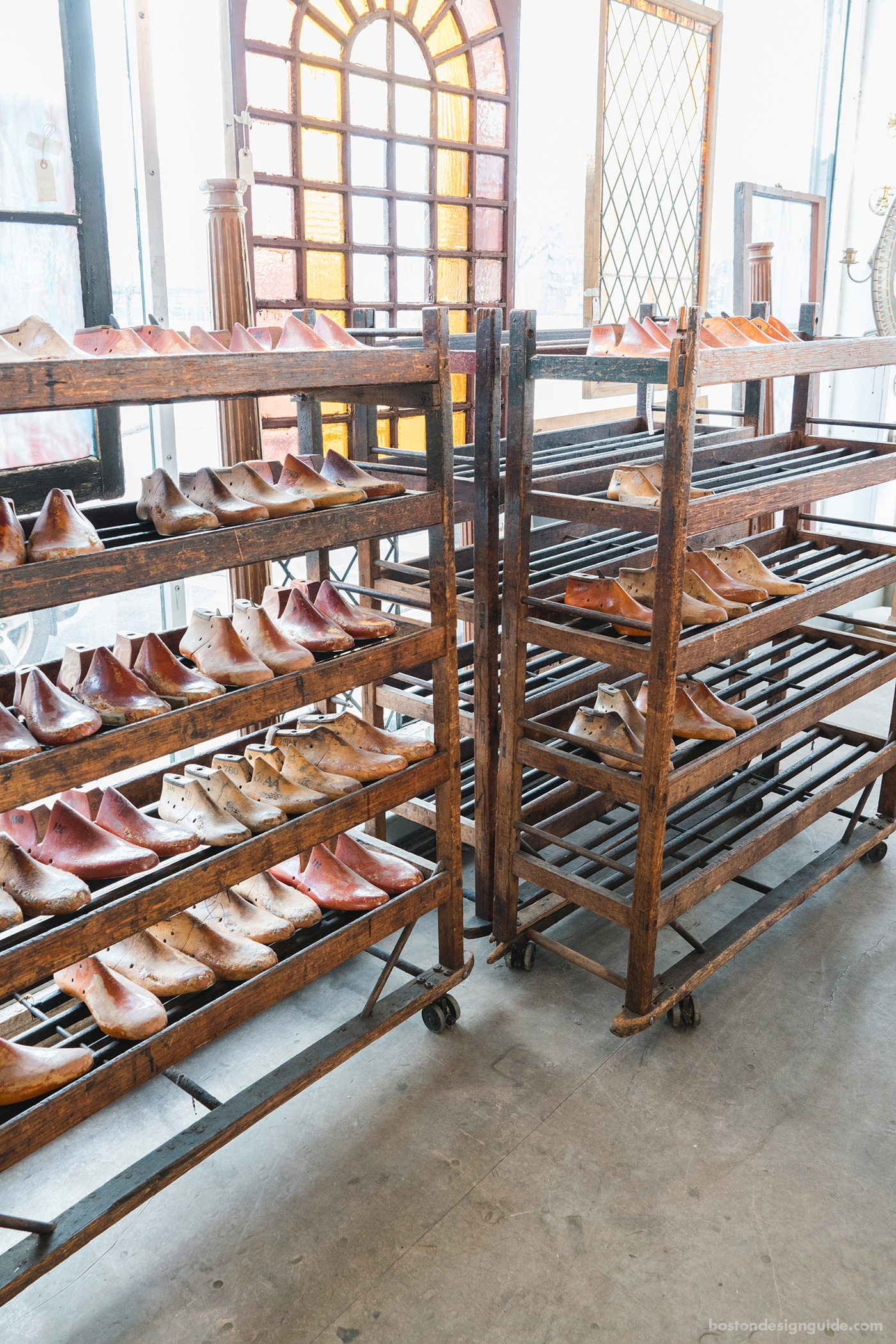 A vintage shoe rack can add an old-fashioned appeal as well as multiple tiers of shoe storage to your mudroom. BDG Publisher Melanie Perillo shopped
Restoration Resources
to find a rolling antique shoe rack that had been salvaged from the Arrow Moccasin Company in Hudson, Mass. Once filled with antique shoe molds, the rack now contains Perillo's shoes and those of her family. Because of the unit's open-air design, wetness drips through, leaving shoes and boots dry.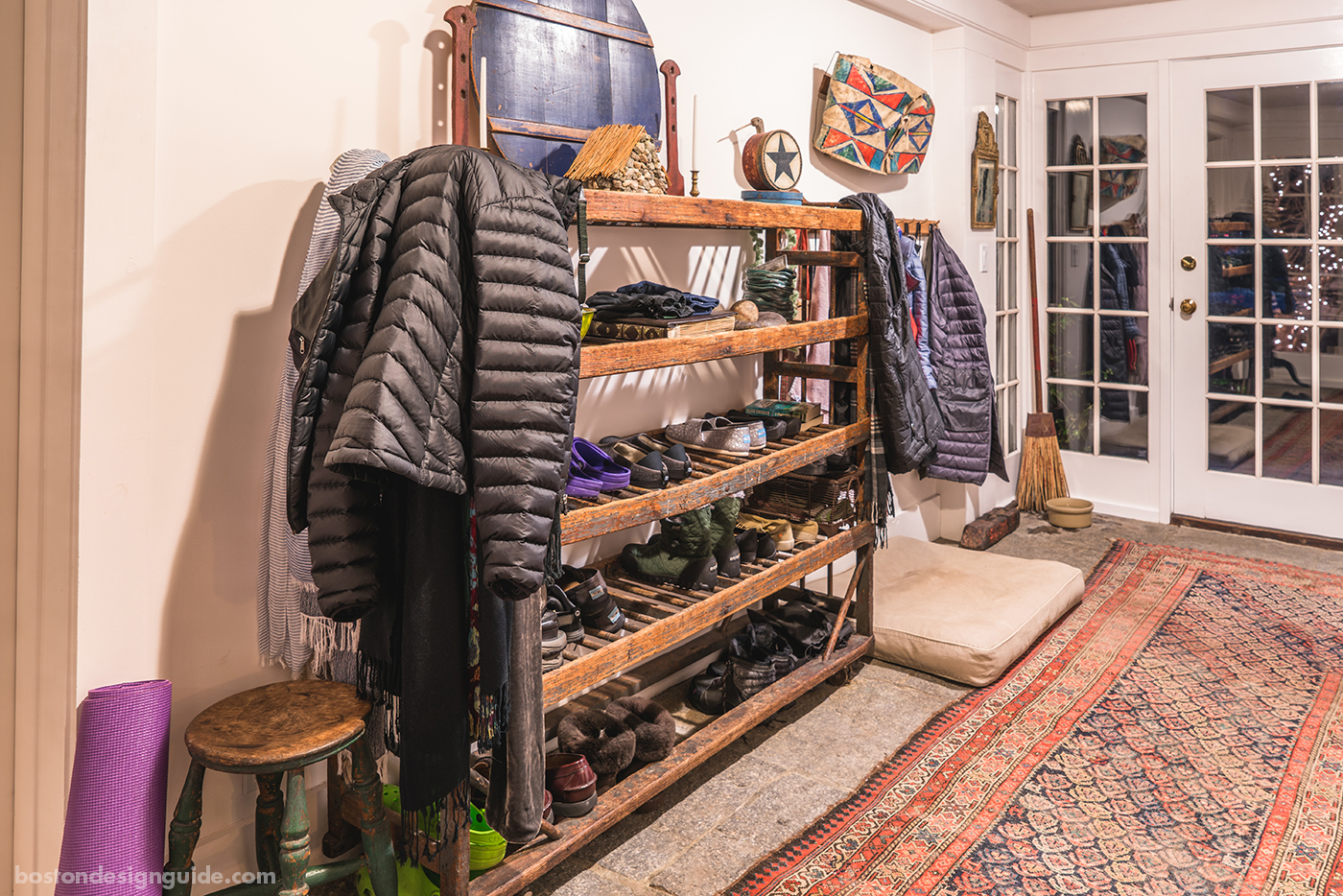 Restoration Resources photos by Liam McInerney
Main image: Riverstone Custom Builders