Company Profile: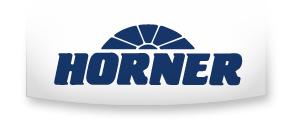 Horner Millwork's reputation is built upon our experienced sales staff, extensive inventory, custom capabilities, and distinguished service. We have been supplying builders in Massachusetts and Rhode Island with windows, doors, kitchens, stairs, and custom millwork since 1948 and we understand what our customers want in a millwork supplier.
We offer high-quality millwork products, along with residential and commercial expertise. We have an extensive stock inventory, as well as the ability to manufacture custom doors, mouldings, and preassembled stairs in-house. Our friendly, knowledgeable employees are available at convenient showroom locations in Somerset, Southboro, and Pembroke, MA.
See for yourself why our customers trust us with their architectural projects at www.hornermillwork.com.
Visit Horner Millwork to get your project started.