November 23, 2020 | Sandy Giardi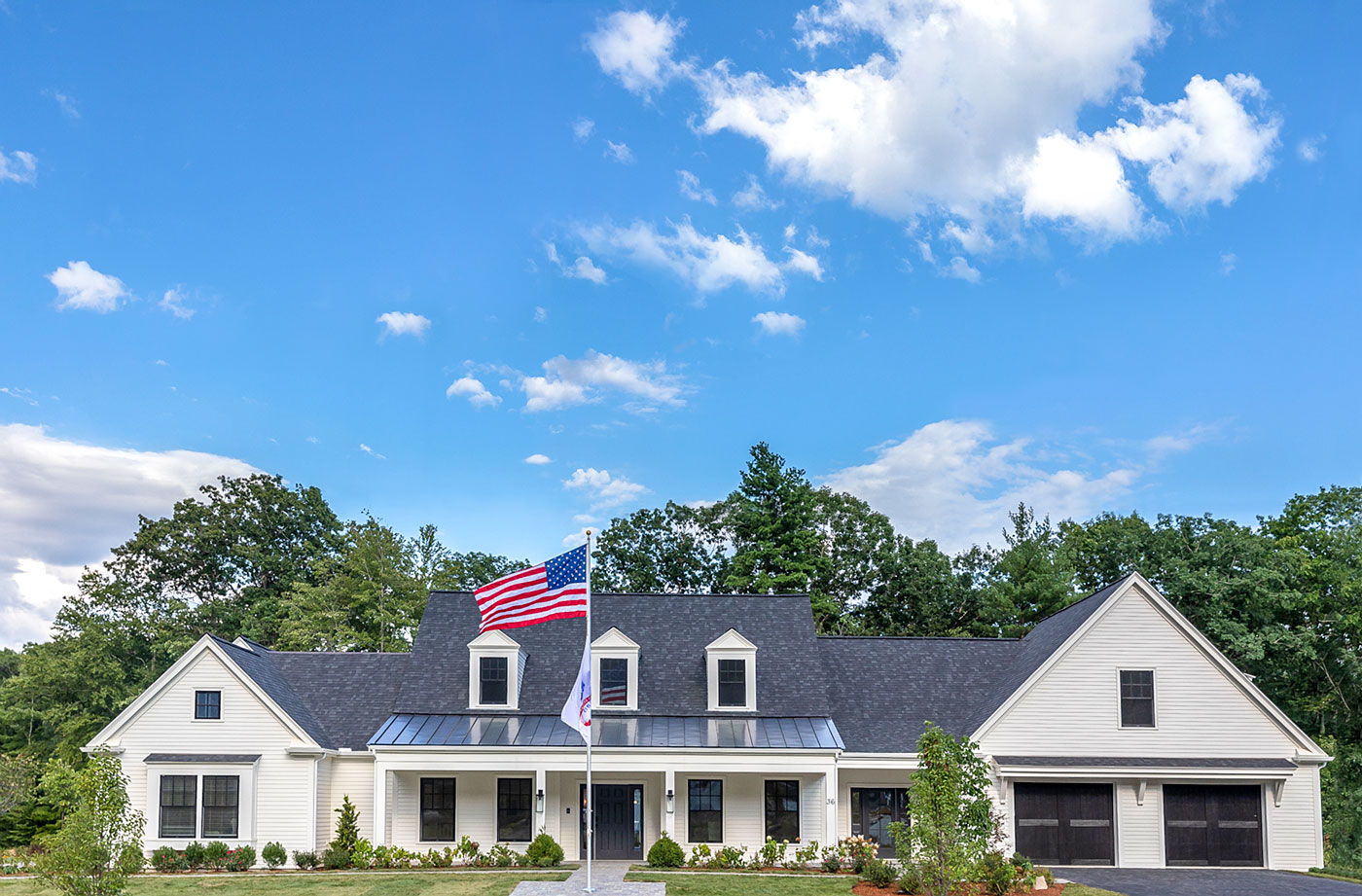 A wounded hero and his family have a new home, courtesy of the Gary Sinise Foundation. This specially adapted smart home is the first of its kind in New England and among a growing number of custom new residences built for severely wounded service members who have sacrificed for our country. Through its R.I.S.E. (Restoring Independence Supporting Empowerment) program, the Gary Sinise Foundation builds one-of-a-kind specially adapted smart homes for our nation's most severely wounded heroes. These 100% mortgage-free homes ease the daily challenges faced by these heroes and their families who sacrifice alongside them. 
Ed Tarca, President and Founder of E.W Tarca Construction, Inc., who had constructed the homes within the Hopkinton neighborhood selected for the site, was approached by the Gary Sinise Foundation to build the enclave's newest residence: a completely accessible farmhouse-style "forever" home for wounded U.S. Army Captain Greg Galeazzi and his family. As Tarca's own father and uncle are veterans, getting involved was a "no-brainer," says the custom builder.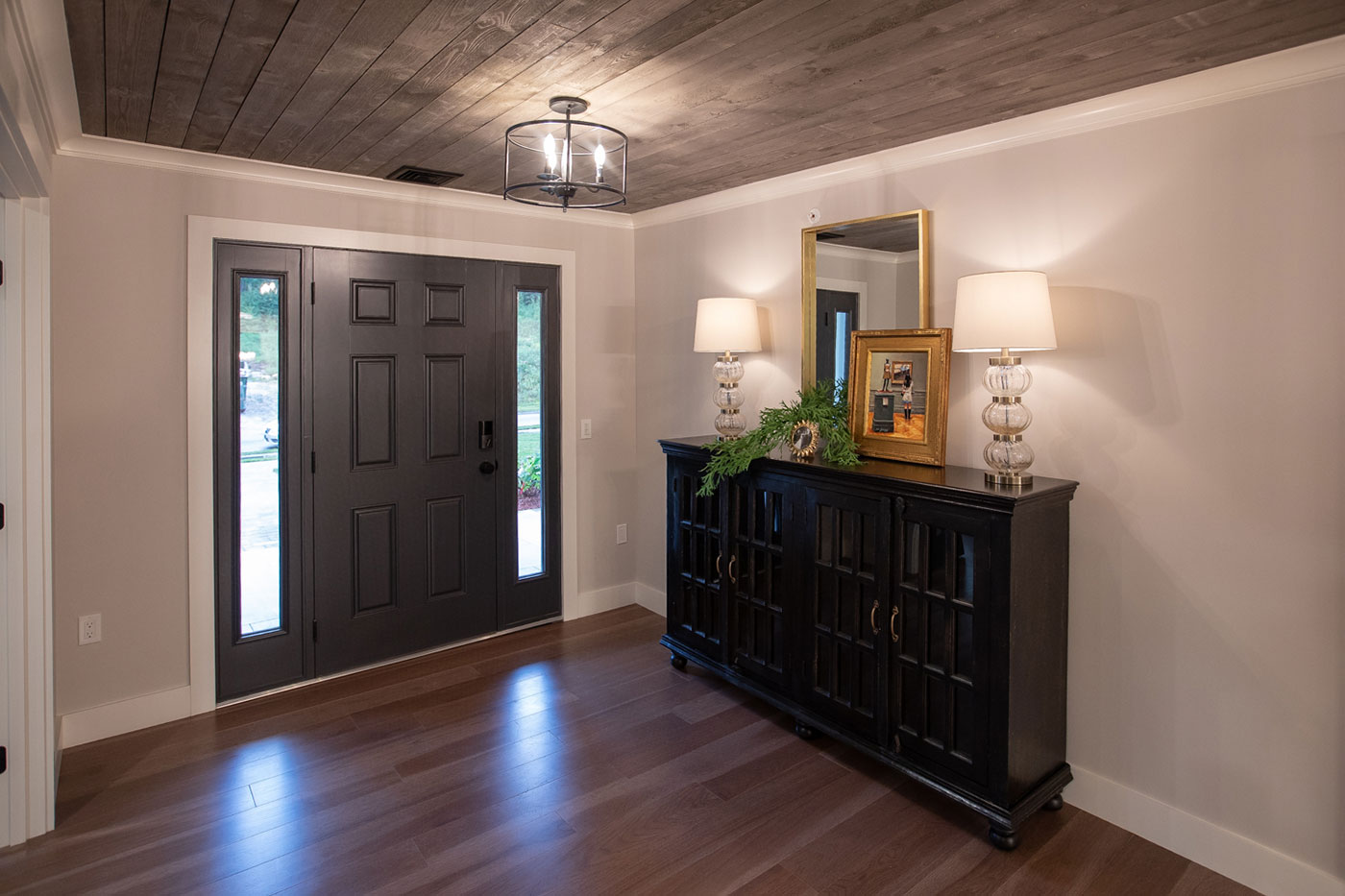 The effort united national tradespeople and companies, who contribute to every R.I.S.E. specially adapted smart home, as well as local professionals who donated their time, talents, and products. E.W. Tarca enlisted Mellowes & Paladino Architects, another Hopkinton-based business, to design the exterior and develop the plan and custom requirements. "We were proud to do it," says Owner Bob Paladino, "and there was a really nice sense of camaraderie."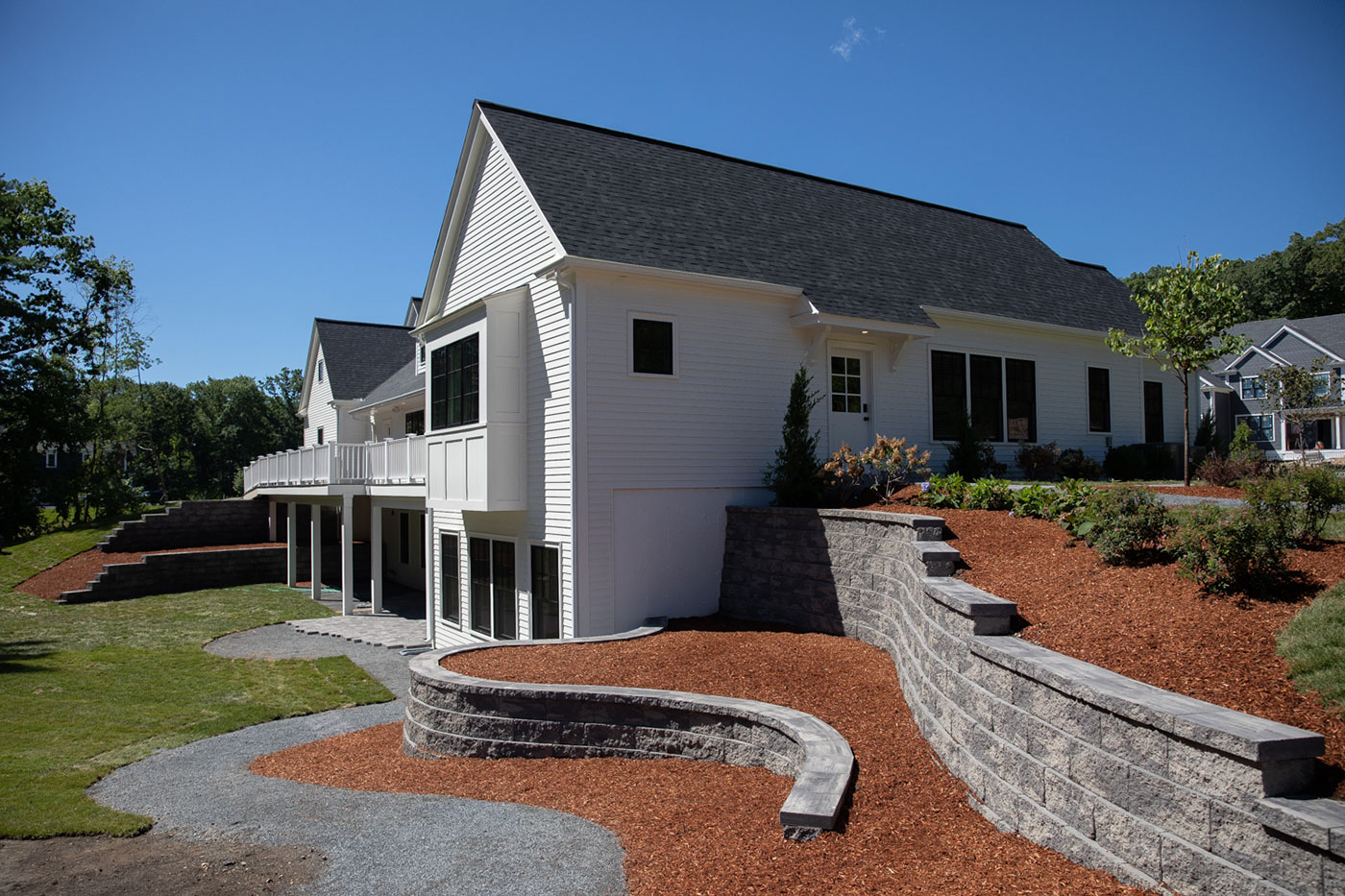 Mellowes & Paladino worked with the homeowners to achieve their dream aesthetic—a white house with overhangs and striking black sash windows—and then ran with the design. The home was "built to be completely accessible," says Architectural Designer Emily Coutu of Mellowes & Paladino. It's all open and curb-free, and there are no steps at all on the property, allowing Captain Galeazzi to move freely within the home and on its grounds, despite the fact that the backyard is a full story lower than the main level, a grade change which called for a complicated landscape design by KDTurner Design.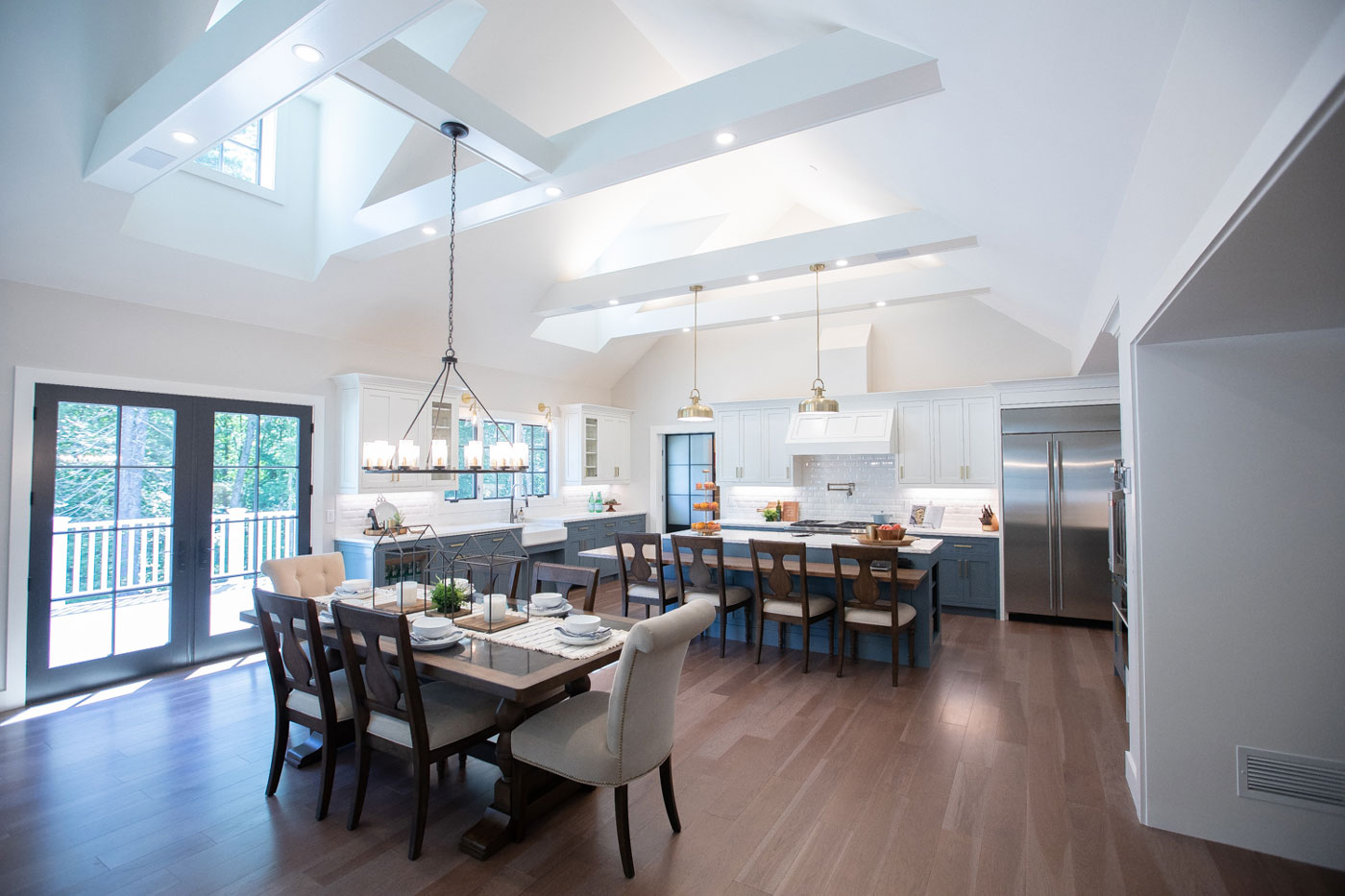 The interior is comprised of wide-open spaces, including a vaulted living room, dining room and kitchen space with soaring ceilings and "a great feel," say the architects, with finishes selected by Interior Designer Lisa Strain. Daily frustrations were eliminated, and replaced by five-foot hallways, wide, low-profile doors by Pella, lowered sinks, open, wheelchair-friendly vanities, and motorized cabinetry.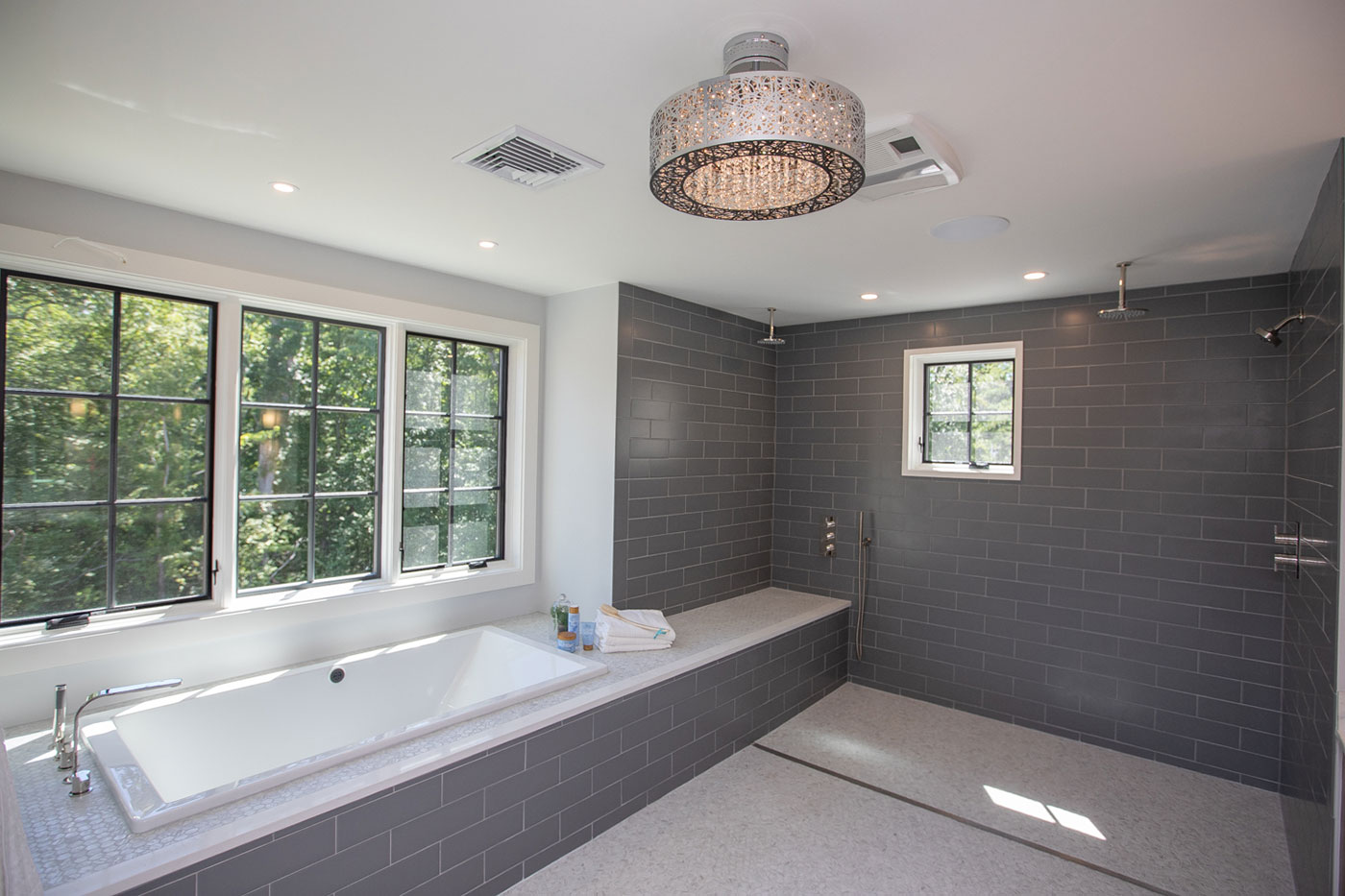 There is a return to simple pleasures—from the palatial master shower to the lower-level music room to cooking for the family. Clarke donated all but one of the kitchen appliances after Founder and CEO Tom Clarke learned of the project from Tarca, his longtime friend. In fact, Tom helped the family with selections in the Official Sub-Zero & Wolf Appliance Showroom in Milford. And, when it was determined that a French-door oven would be better ergonomically for the Captain, Tom helped source a GE oven from Ferguson—as Wolf does not make such a model.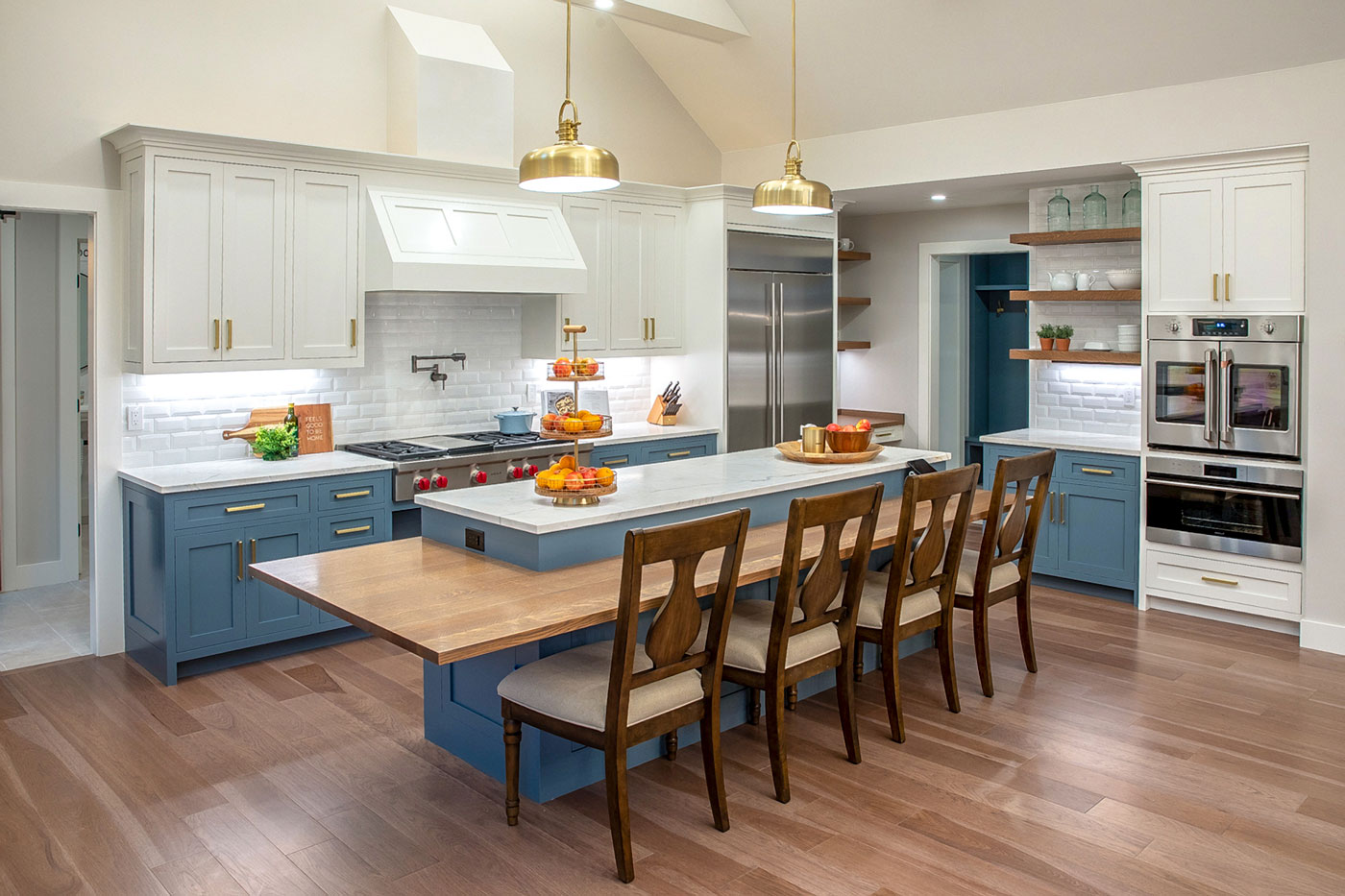 From a quality standpoint, President Sean Clarke doesn't think there's a better builder in Massachusetts than E.W. Tarca; "Every single detail is spoken for," he contends. And no one is more deserving than U.S. Army Captain Greg Galeazzi and his family. "If you're going to donate time, materials or money," says Sean emphatically, "Can you think of a better cause than what the Gary Sinise Foundation is doing?" 
Additional local contractors include: Horner Millwork; Anderson Insulation; C&R Flooring; System 7; Marble & Granite, Inc.; Waterspot; Crosswater, and many others.  
View the homecoming and reveal below, including a list of partners and contributors.
To learn more about the Gary Sinise Foundation, visit www.garysinisefoundation.org.
Photography provided by the Gary Sinise Foundation.