Company Profile: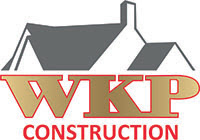 WKP Construction provides custom construction services for discerning clients. We pride ourselves in high performance construction and quality craftsmanship. With over 30 years of building experience, our construction offerings range from high-end single-family homes to renovations of all sizes.
We partner closely with the most talented architects and designers who share the unifying goal of achieving an extraordinary outcome. Our experience in the construction industry, our understanding of design, and our processes for construction management separates us from other contractors. WKP Construction is uniquely suited to execute your plans with high quality construction and high value. 
Visit WKP Construction to learn more.