November 16, 2020 | Sandy Giardi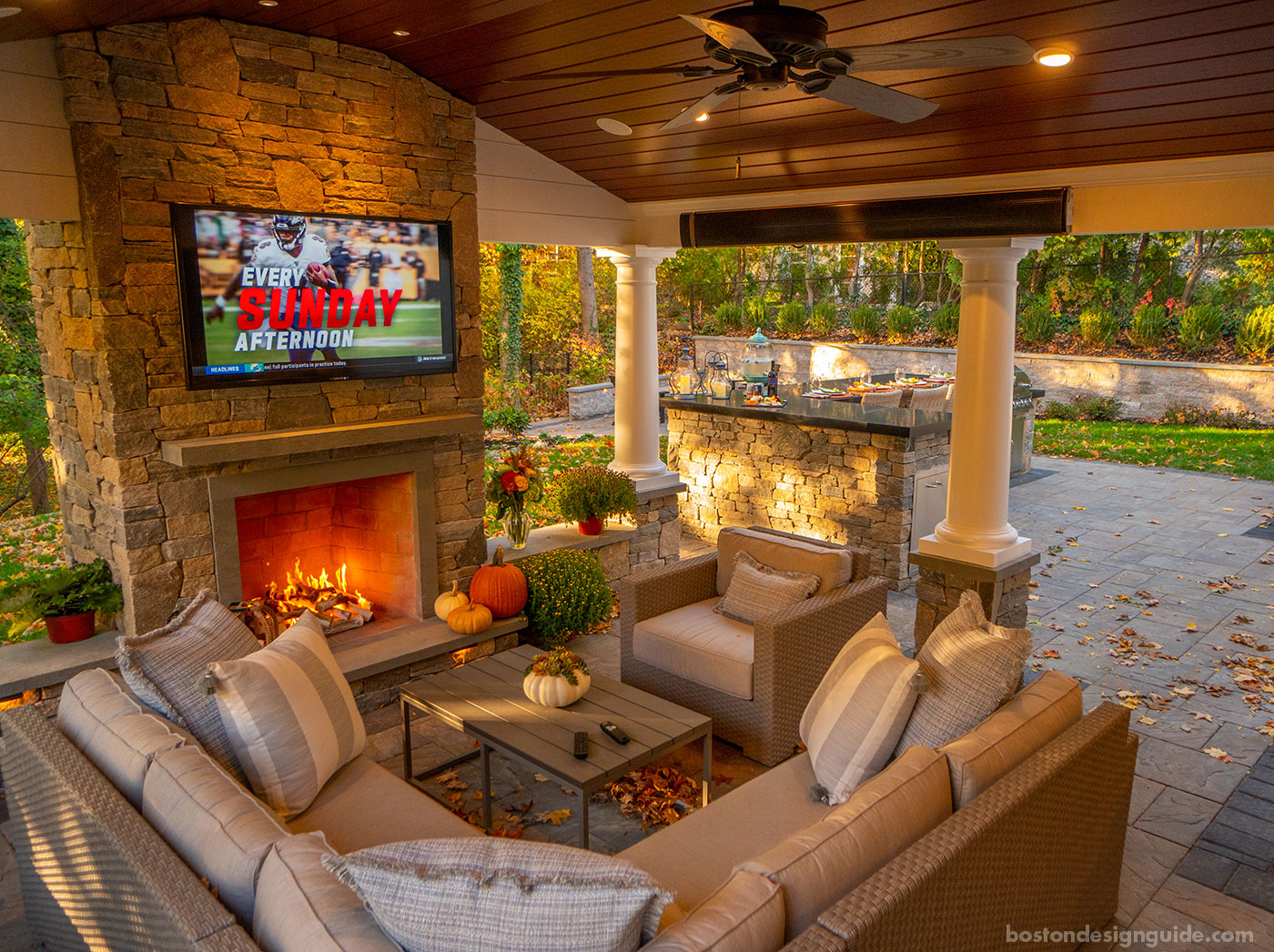 Outdoor heaters are helping to take the shoulder season to extremes, and, thankfully, extending opportunities for gathering outdoors. But being outside doesn't have to leave you and your family cold. BDG recently polled our Instagram followers for their favorite among these five heated outdoor spaces. Land Design Associates' inviting outdoor pavilion (pictured above) won the popular vote. Where would you choose to warm up? 
Double Dip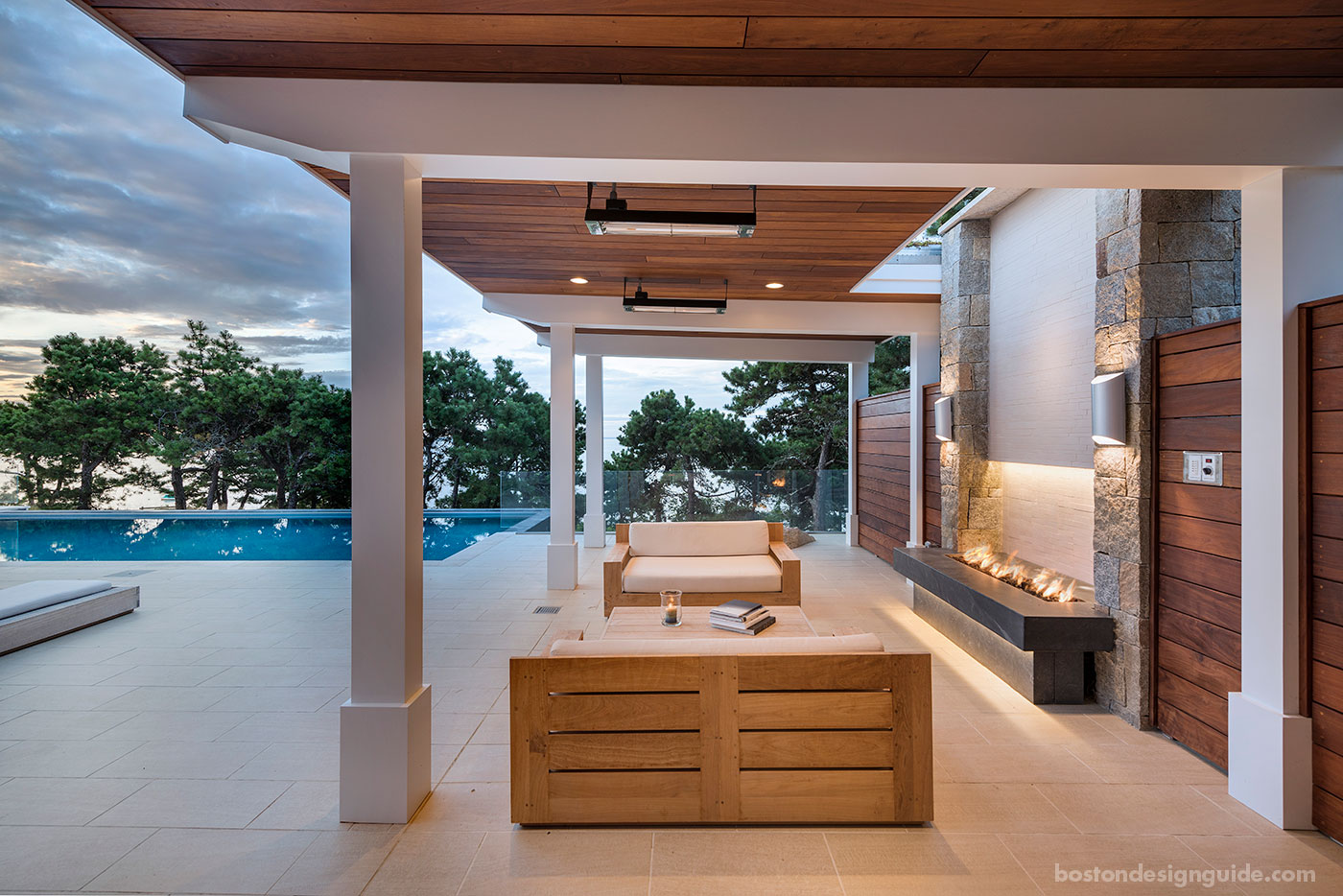 Landscape architecture by ZEN Associates, photo by Nat Rea
This poolside haunt avoids the big chill with its heat lamps overhead and a sleek, elongated gas fire feature along the wall.
Stay out for Sunset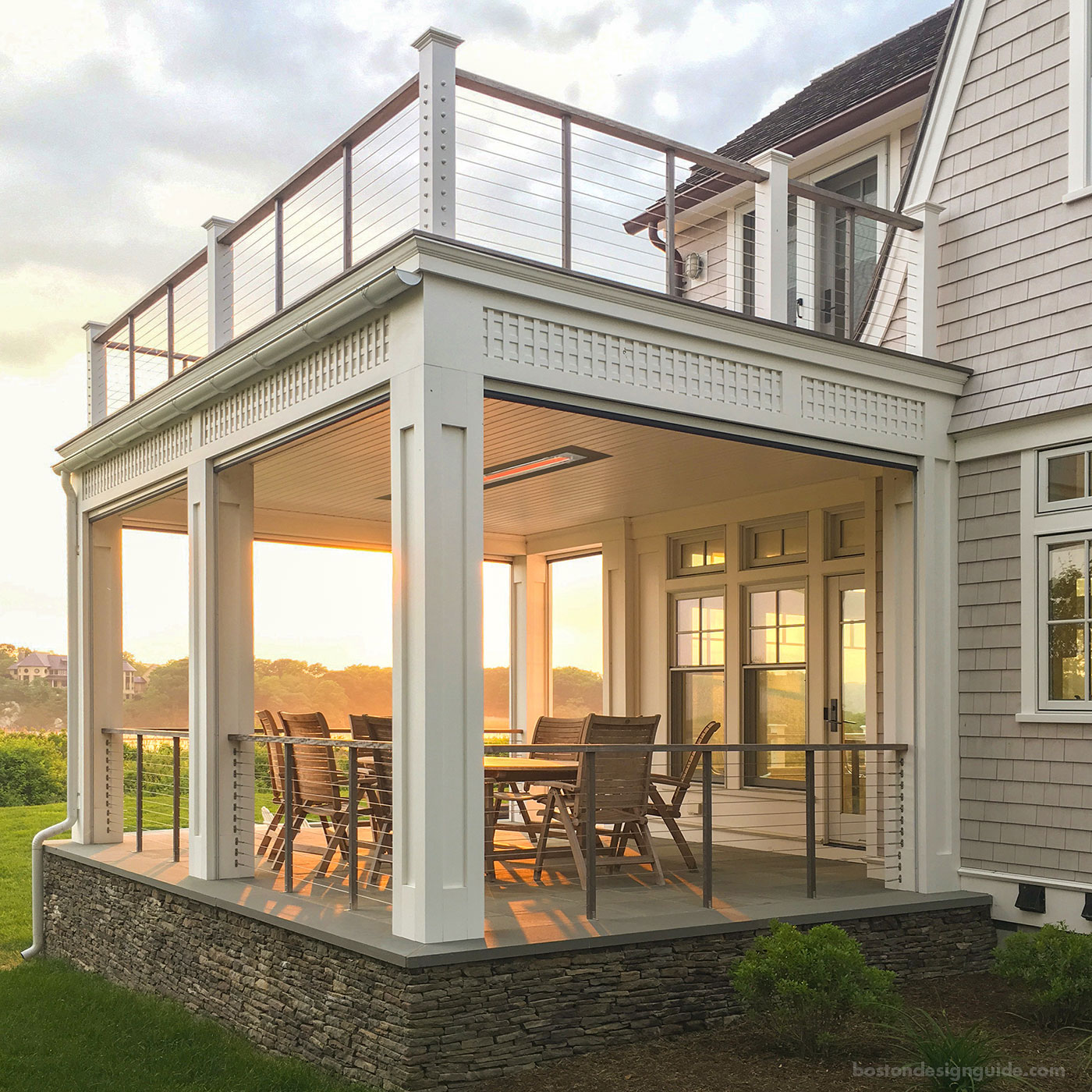 Construction by WKP Construction
This classic outdoor porch built by WKP Construction in Newport invites residents to linger longer thanks to the integrated infrared heater. Here, the custom builder installed an Infratech heater from Sunglow Industries flush within the ceiling.
Unconditional Love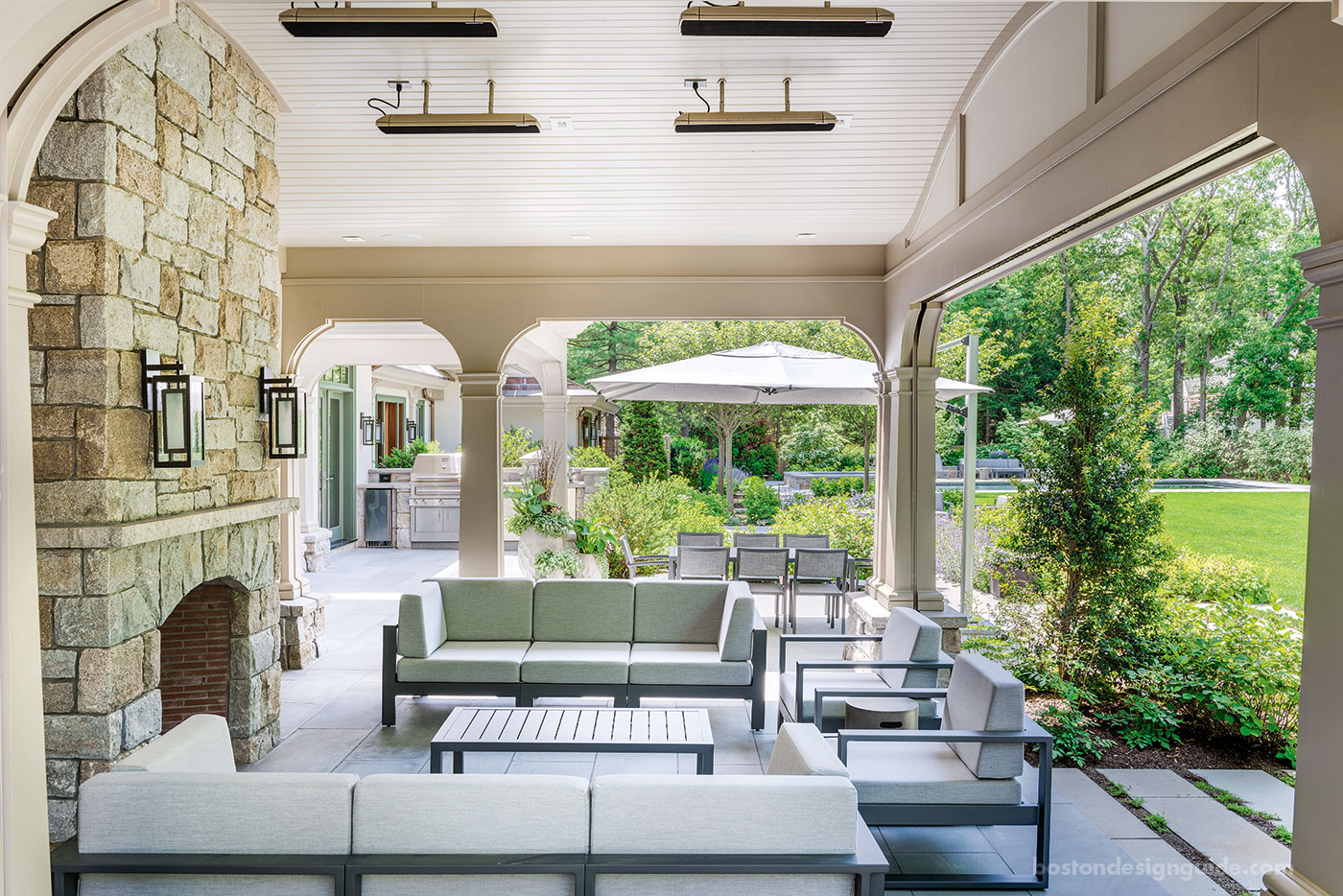 With its descending Phantom screens, multiple heating units and an ashlar-style granite fireplace, this elegant porch is a space for most seasons, and an alfresco option no matter the weather.
Beam Me Up!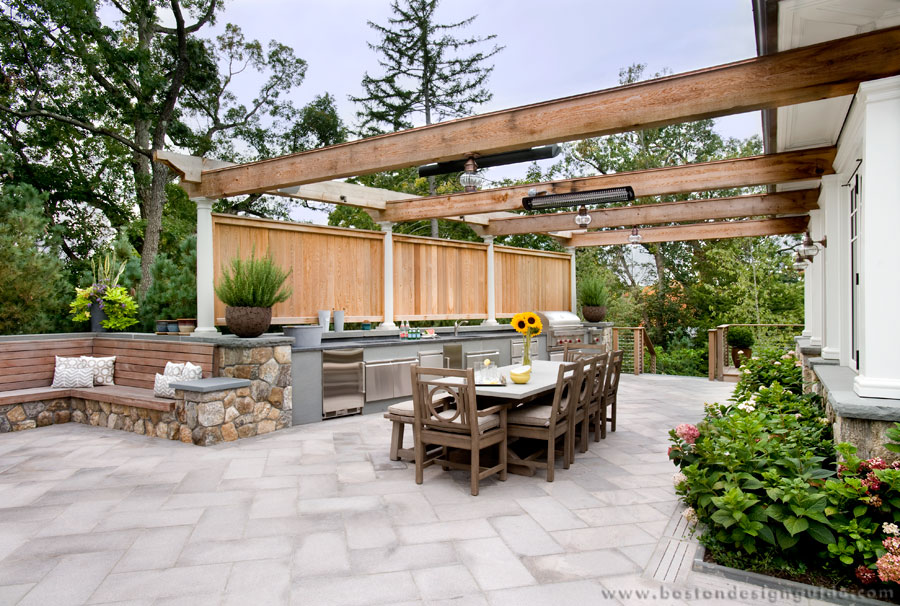 Architecture by Colin Smith Architecture; construction by JW Construction, Inc.; landscape architecture by Timothy Lee Landscape Design; landscape construction by R.P. Marzilli & Company; photo by Shelly Harrison
Residents who gather 'round the table by this outdoor kitchen are warmed by heating elements integrated into the pergola-style beams overhead.  
Top image: pavilion structure and landscape by Land Design Associates in collaboration with John Chace of Chace Architecture