November 5, 2020 | Sandy Giardi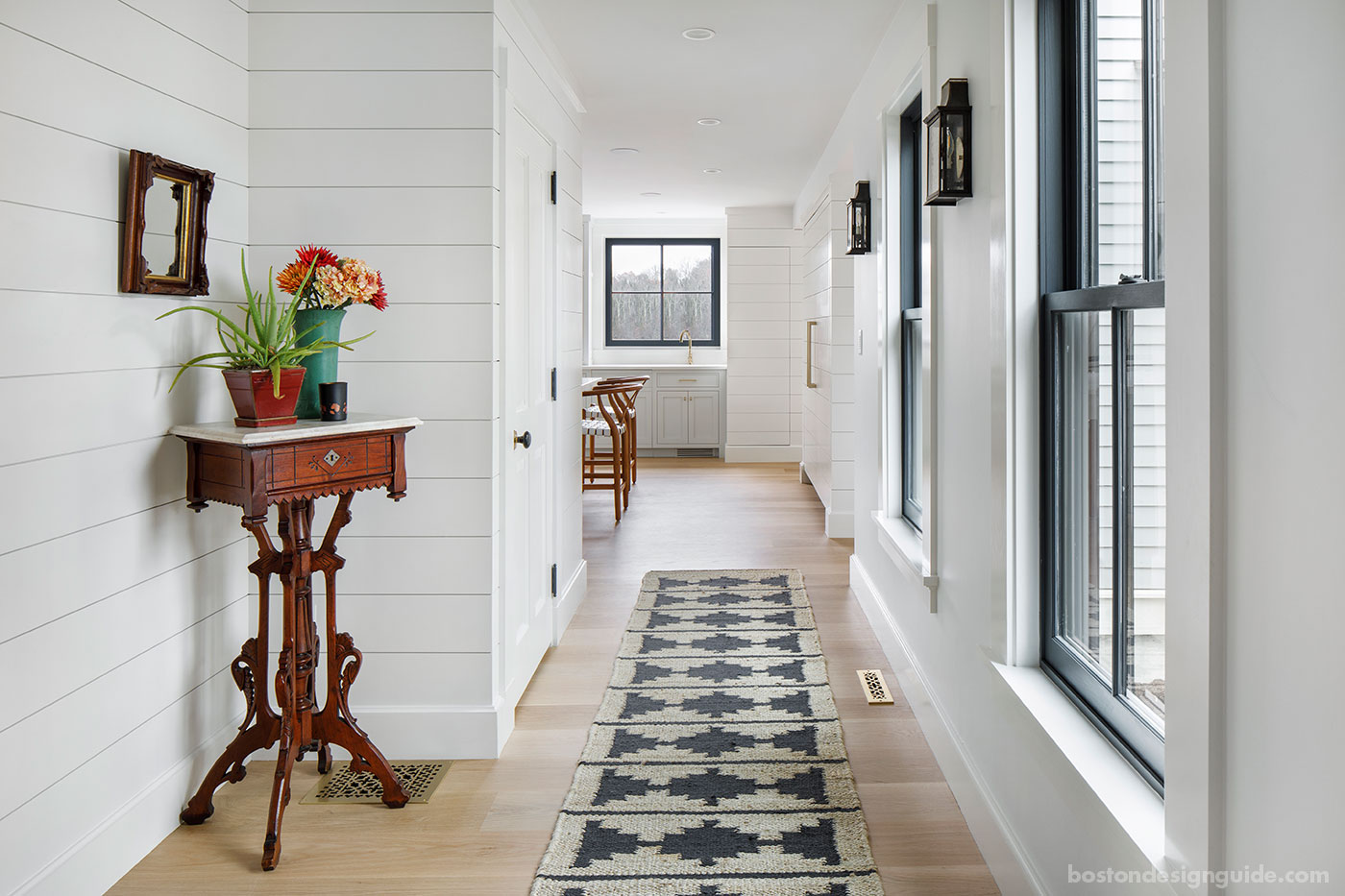 Coin shortage? What coin shortage? Homeowners everywhere are loving the look of nickel gap wood treatments. While this type of cladding looks similar to shiplap, it's a little different in that it uses tongue and groove boards that conceal nails for a smoother overall look. The gap between each board is consistent and, you guessed it, about the width of a nickel.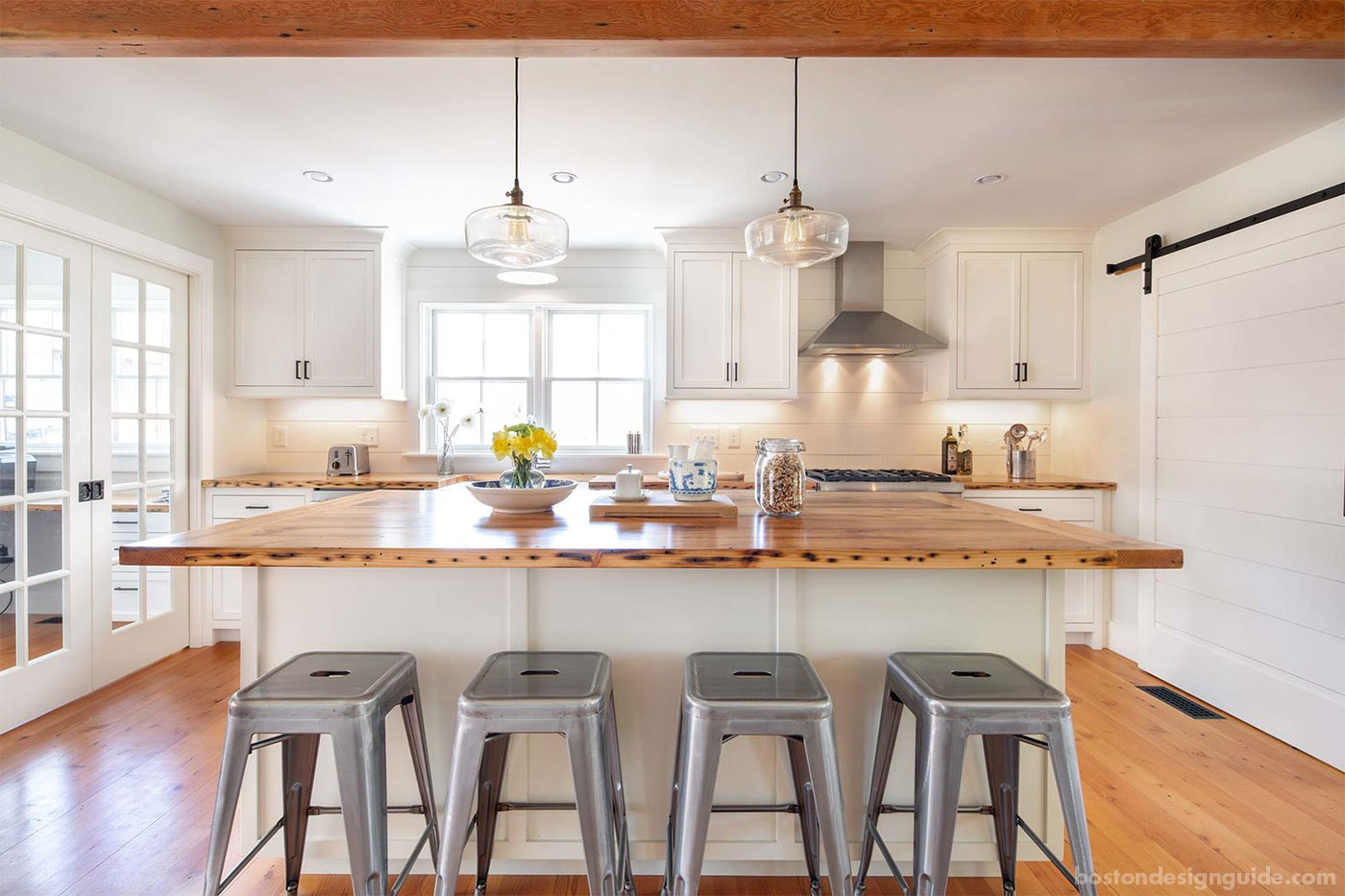 Construction by Costello Fine Homes; photo by @edkarchitectural 
When we asked Timothy Costello, owner of Costello Fine Homes, for his two cents, he informed us that his custom home construction company started using nickel gap on Nantucket about 20 years ago, custom milling it for each application. Since that time, the cladding has grown in popularity and is readily available through several suppliers.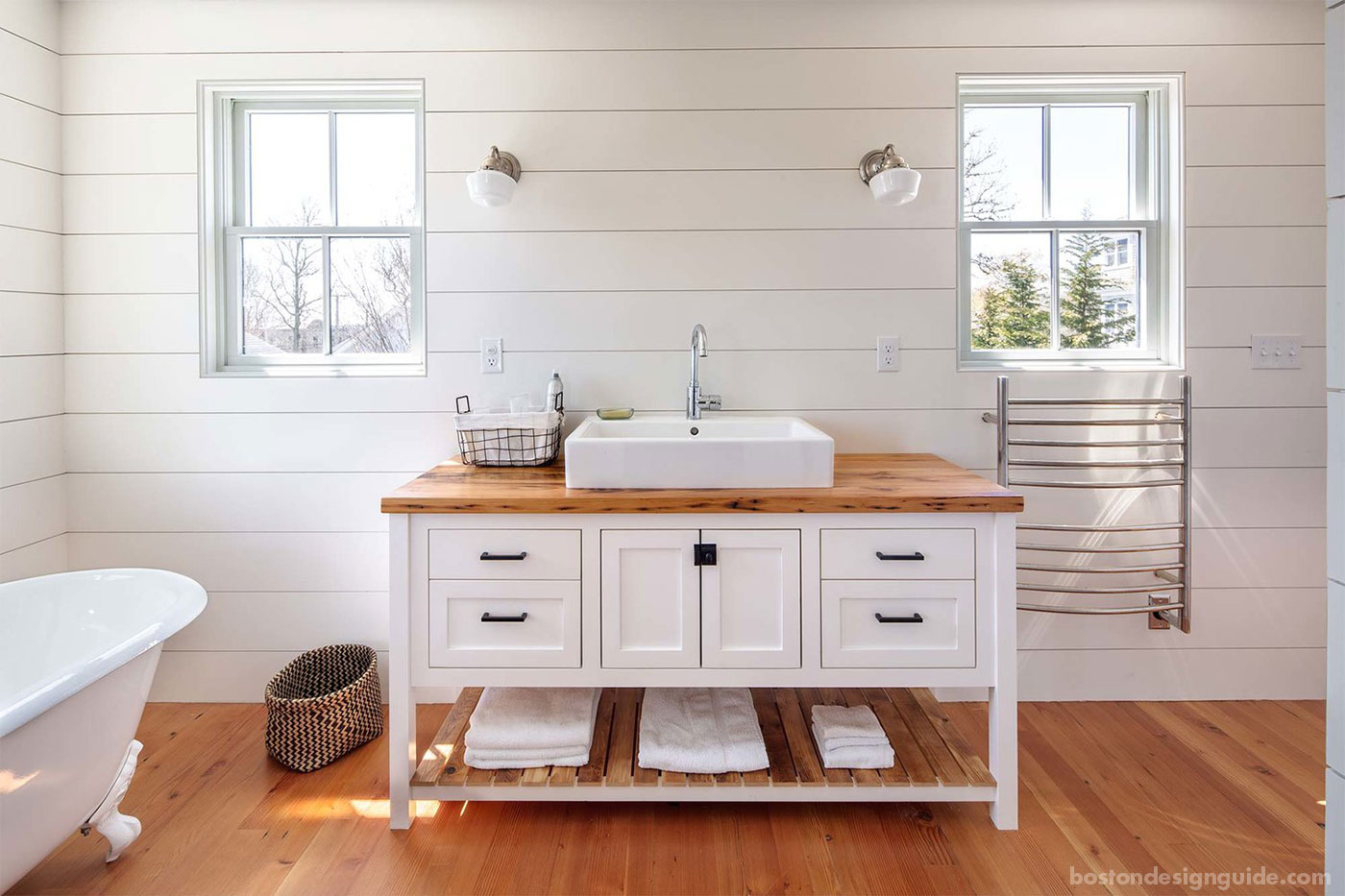 Construction by Costello Fine Homes; photo by @edkarchitectural
Costello contends that nickel gap's linear aesthetic makes it right at home in the Farmhouse Modern and Coastal Modern styles, and it's extremely versatile. "It works well on walls, ceilings, and even cabinetry and furniture," he adds.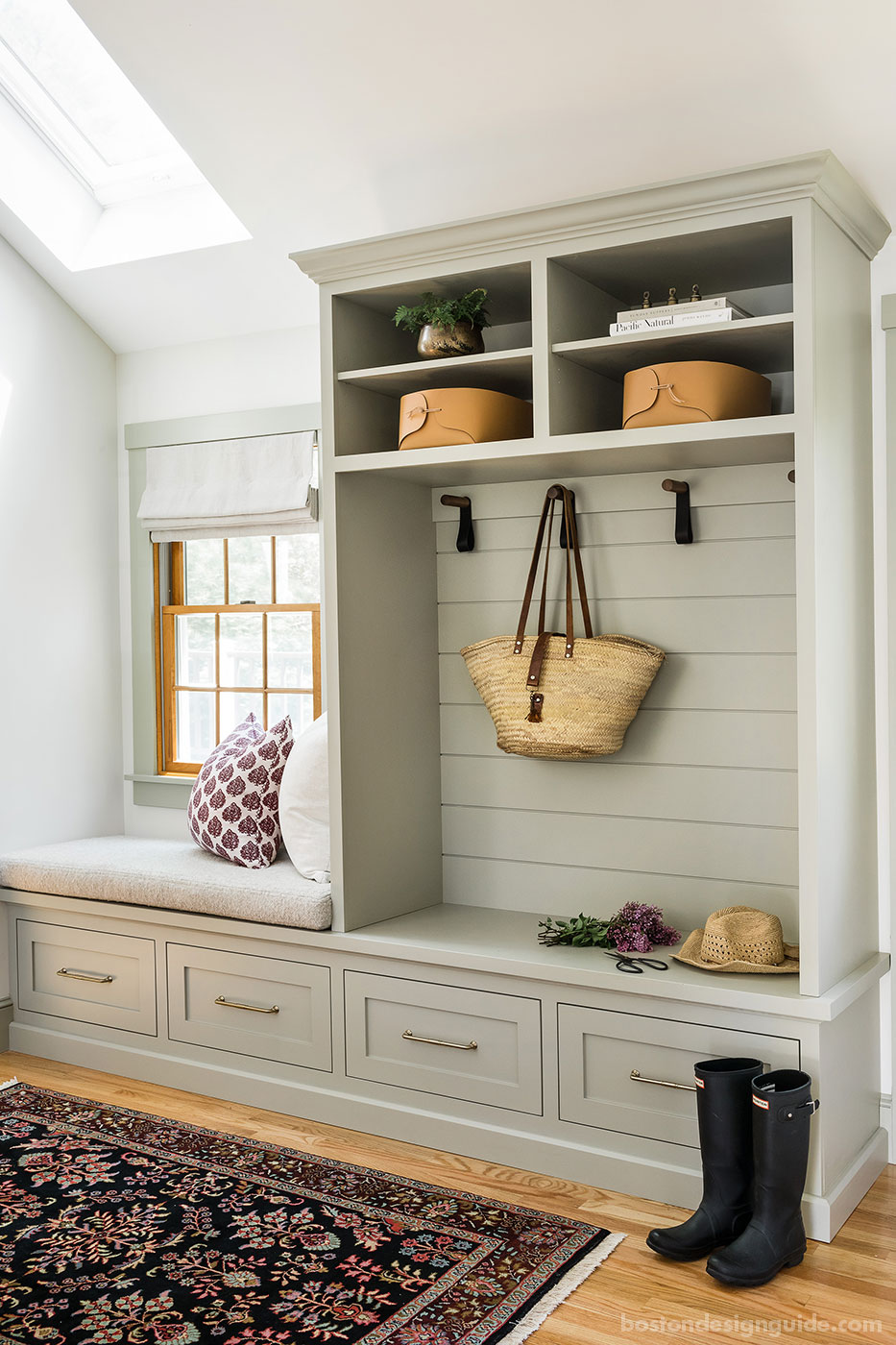 Interior design by Mackenzie & Co.; photo by Joyelle West
This mudroom, a recent reveal by Interior Designer and Owner Angela Hamwey of Mackenzie & Co., beautifully illustrates the point. For this project, the goal was to make "the space lighter and brighter," says Hamwey, "yet keep the traditional feel." The custom built-in, with its nickel gap backdrop for the open storage area, strikes just the right note. Crafted by a local woodworking studio, the cabinetry instantly updates the entry with its clean lines punctuated by gorgeous modern oak and leather hooks.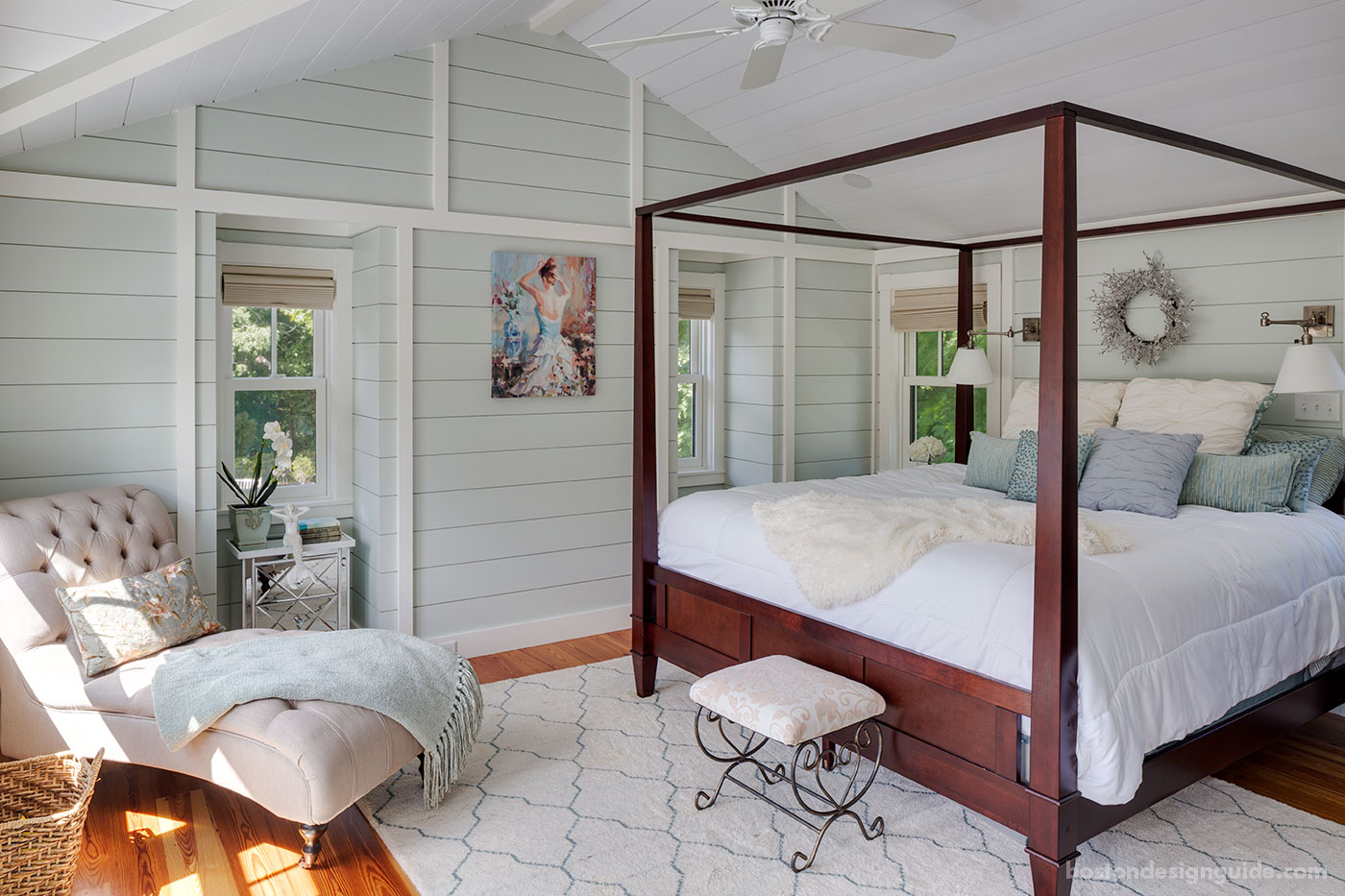 Bannon Custom Builders; photo by Greg Premru
As shown by this fresh-as-cotton, coastal bedroom constructed by Bannon Custom Builders, nickel gap lends itself to rich—and interesting—geometric configurations. Here, the custom home builder played the cladding's horizontal lines against vertical, grid-like millwork accents painted a bright white, and ran the paneling to an apex overhead.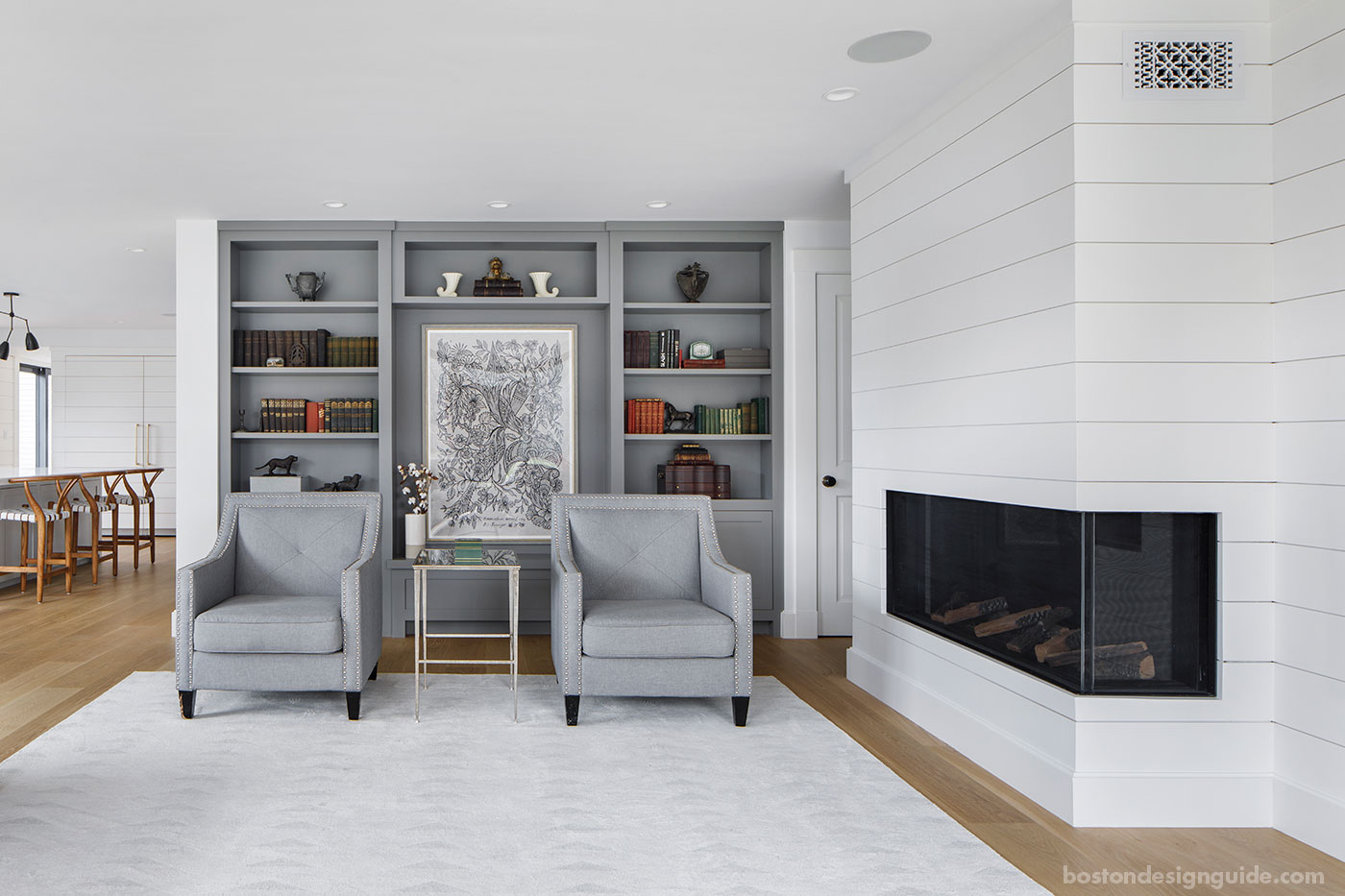 Construction by McCormack Builders; architecture by Brown Fenollosa Architects, Inc.; photo by Bob O'Connor Photography
McCormack Builders also capitalized on the character of the cladding when resurrecting a centuries-old home in Westwood reimagined by architect Zeke Brown of Brown Fenollosa Architects, Inc. Owner Michael McCormack of McCormack Builders used a nickel-gap wood treatment—pine, with three coats of finish on each board—throughout the first and second floors, but switched up the application for each story.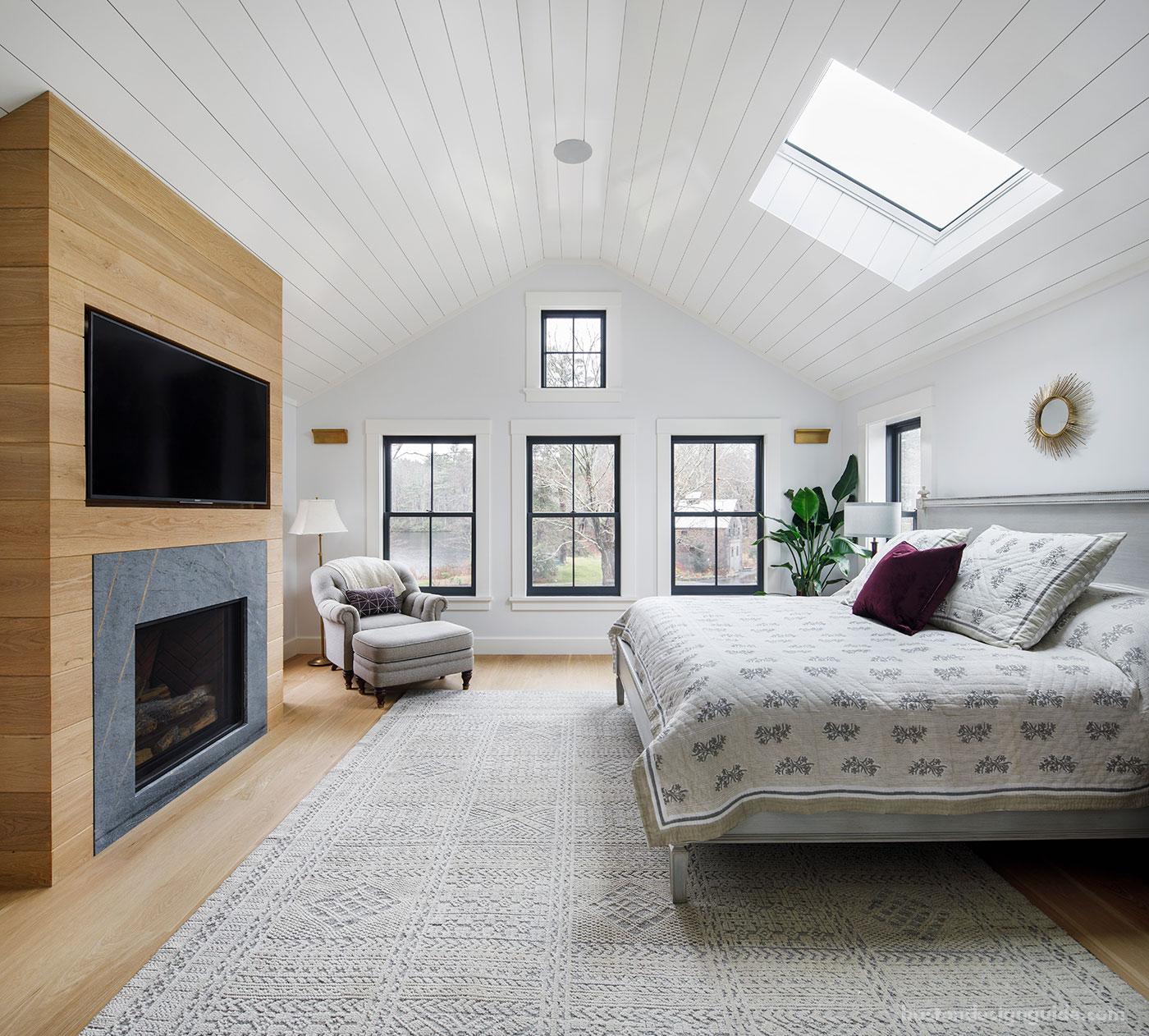 Construction by McCormack Builders; architecture by Brown Fenollosa Architects, Inc.; photo by Bob O'Connor Photography
"We used nickel gap on most of the walls of the first floor, and on the ceilings of the second floor, with plastered ceilings on the first floor, and plastered walls on the second," explains McCormack. The effect is a refreshing blend of old meets new; the crisp white planes offset by beloved antique finds.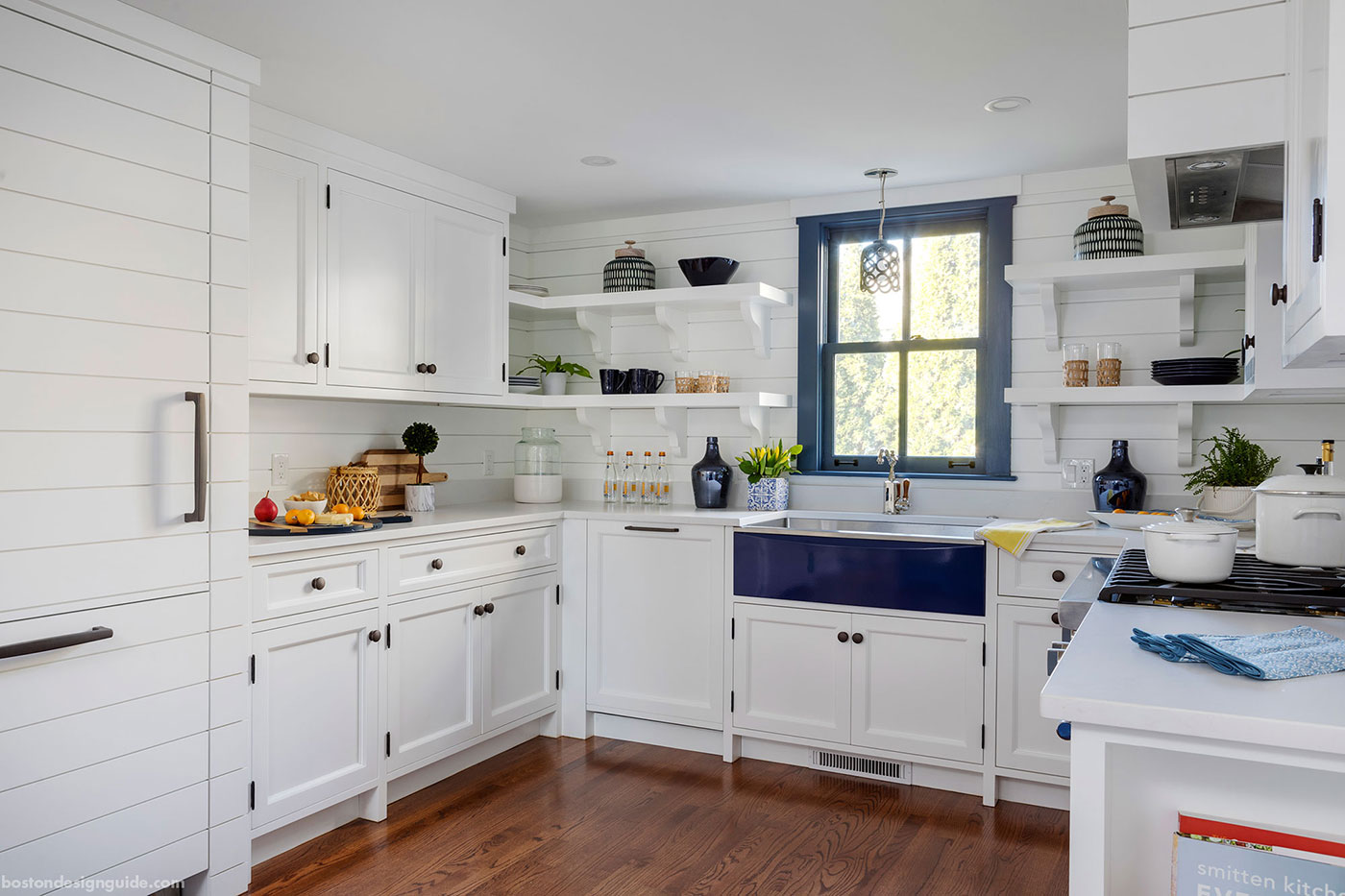 Construction by WKP Construction; interior design by Digs Design Company; photo by Greg Premru
While the look of nickel gap comes off as impeccable and may appear effortless, there is an art—and toil—on the part of the builder required for its execution. Wade Paquin, principal of WKP Construction of Newport, Rhode Island, explains that the layout of this shipshape coastal kitchen required a tremendous amount of thought. Here, the installation proved challenging in that the paneling on the refrigerator (pictured left) had to align with the vertical divider as well as the nickel gap on the walls. When accomplished with precision, the paneling, accented here by the pop of the cobalt apron sink and window frame, is all the embellishment needed to create a smashing kitchen space.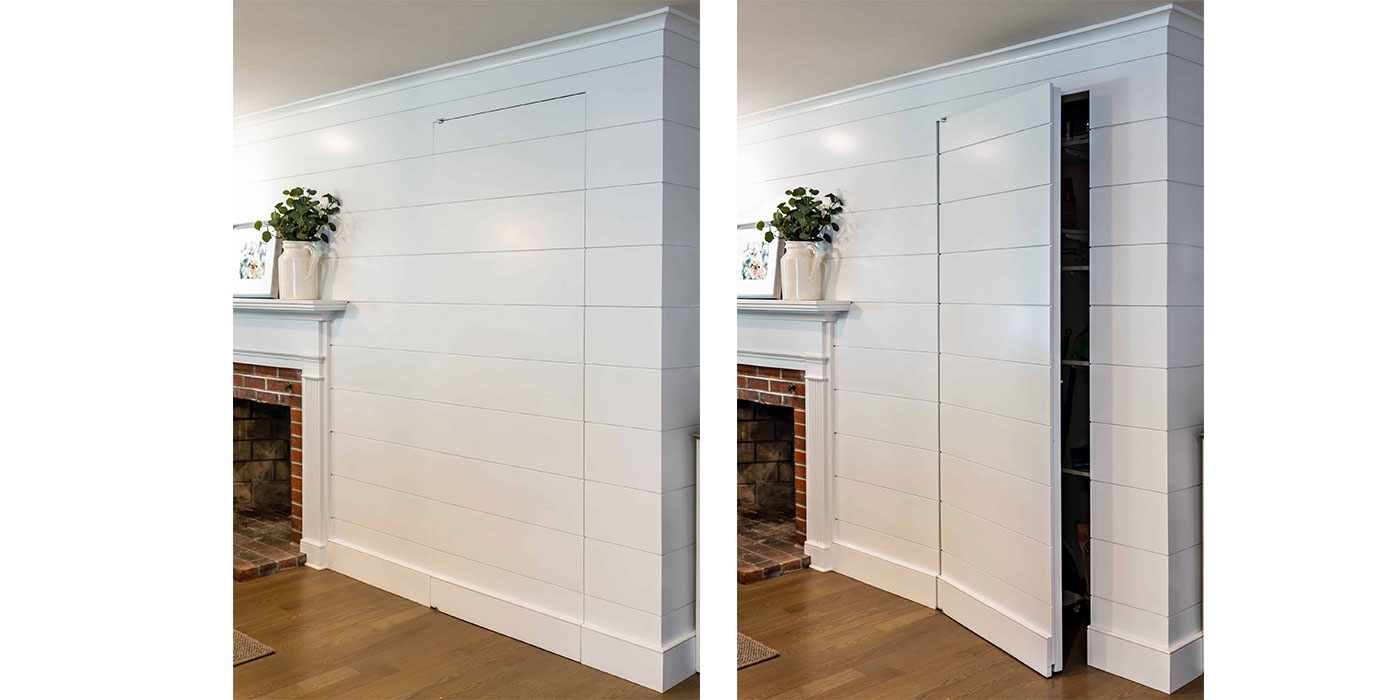 Construction by McPhee Associates of Cape Cod; photography by Dan Cutrona
Equal parts throwback and on-trend, there's no doubt nickel gap has an enduring sensibility. President Rob McPhee of McPhee Associates of Cape Cod lauds the look of nickel gap paneling and feels that "it brings back that old Cape Cod charm" to a home in a way that plastering does not. This is not to say that the custom builder's applications aren't of-the-moment. Thanks to nickel gap, the living room wall pictured above maintains a flawless surface and conceals a hidden closet within the paneling for a minimalist look.
Top image: McCormack Builders; photo by Bob O'Connor Photography