January 4, 2019 | Sandy Giardi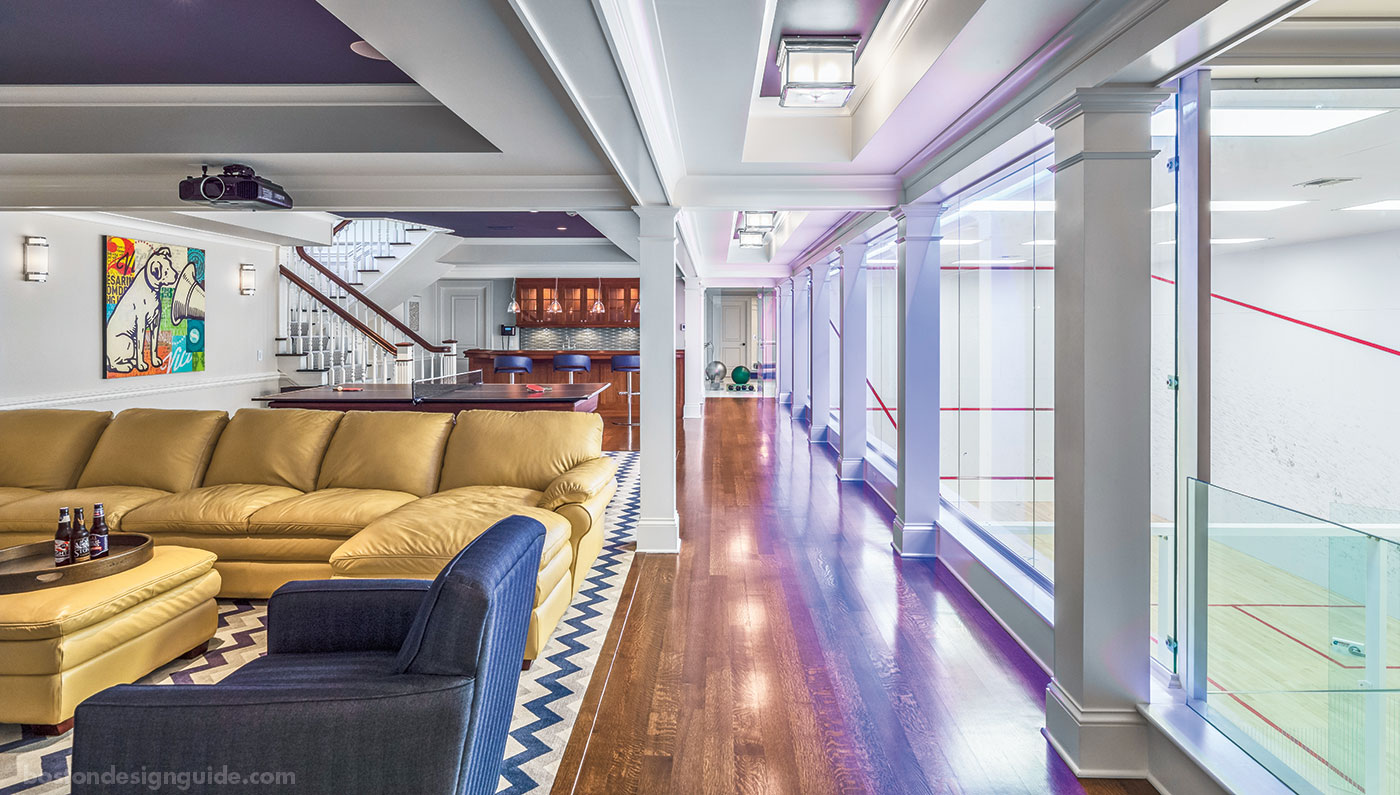 Area architects and builders have dug deep (we're talking far below basement and subbasement levels) to give homeowners ready-when-they-are sport courts. In their hands, a pickup hoops game or the chance to perfect that stroke is just a flight of stairs away. We are seriously impressed by these athletic cellar dwellers.
Above, Sanford Custom Builders crafted a subbasement regulation squash court, designed by Jan Gleysteen Architects, complete with a courtside family room and game area. The court features a moveable wall that swings open to increase its surface area—and allow the kids to throw a softball.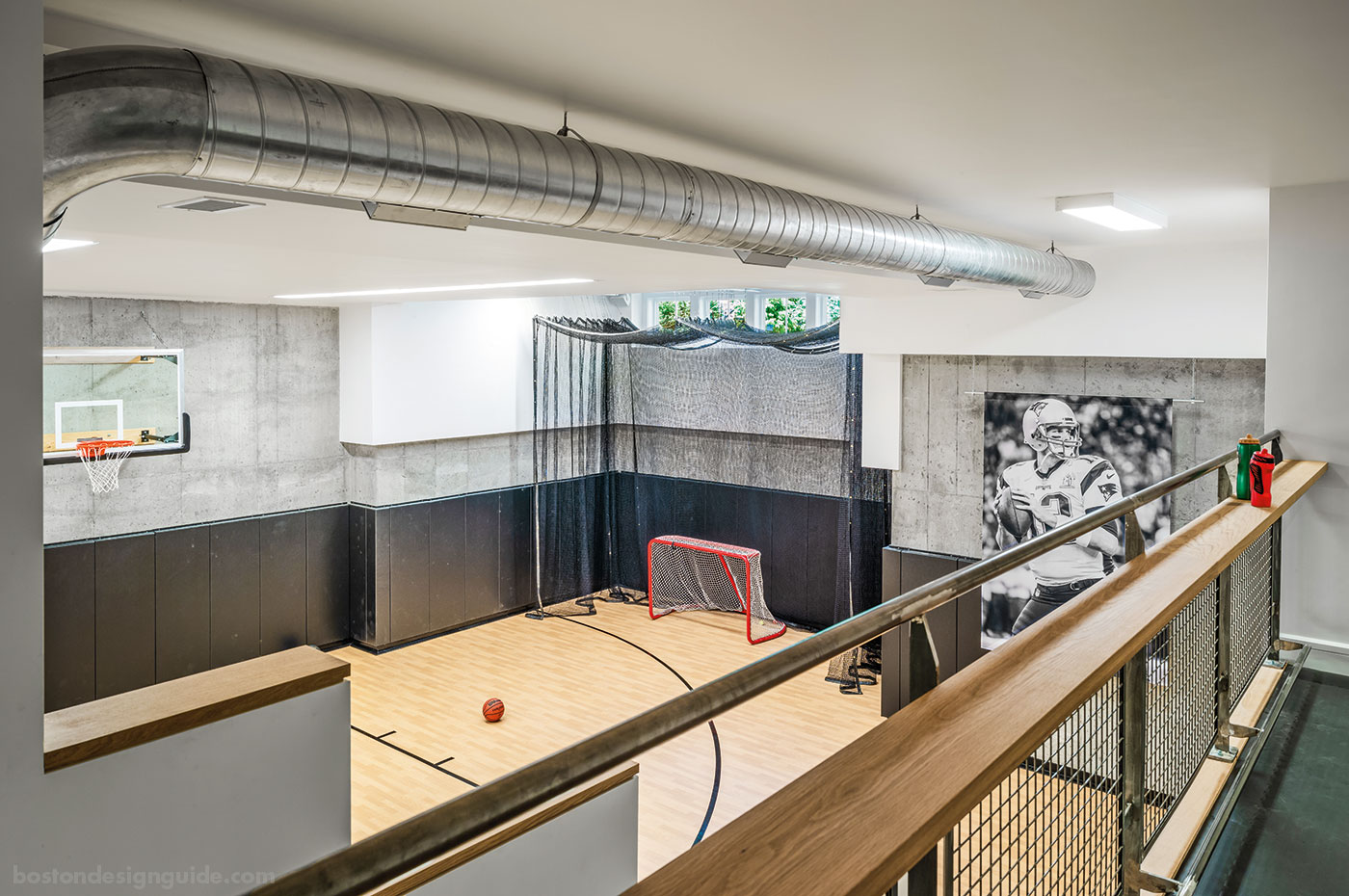 photo by Richard Mandelkorn
This sport court by Flavin Architects is also a slam dunk. The in-home playground pleases athletes of all kinds, with its basketball hoop and drop-down net for hockey and baseball. Spectator seating along the upper tier gets the crowd fired up. Score!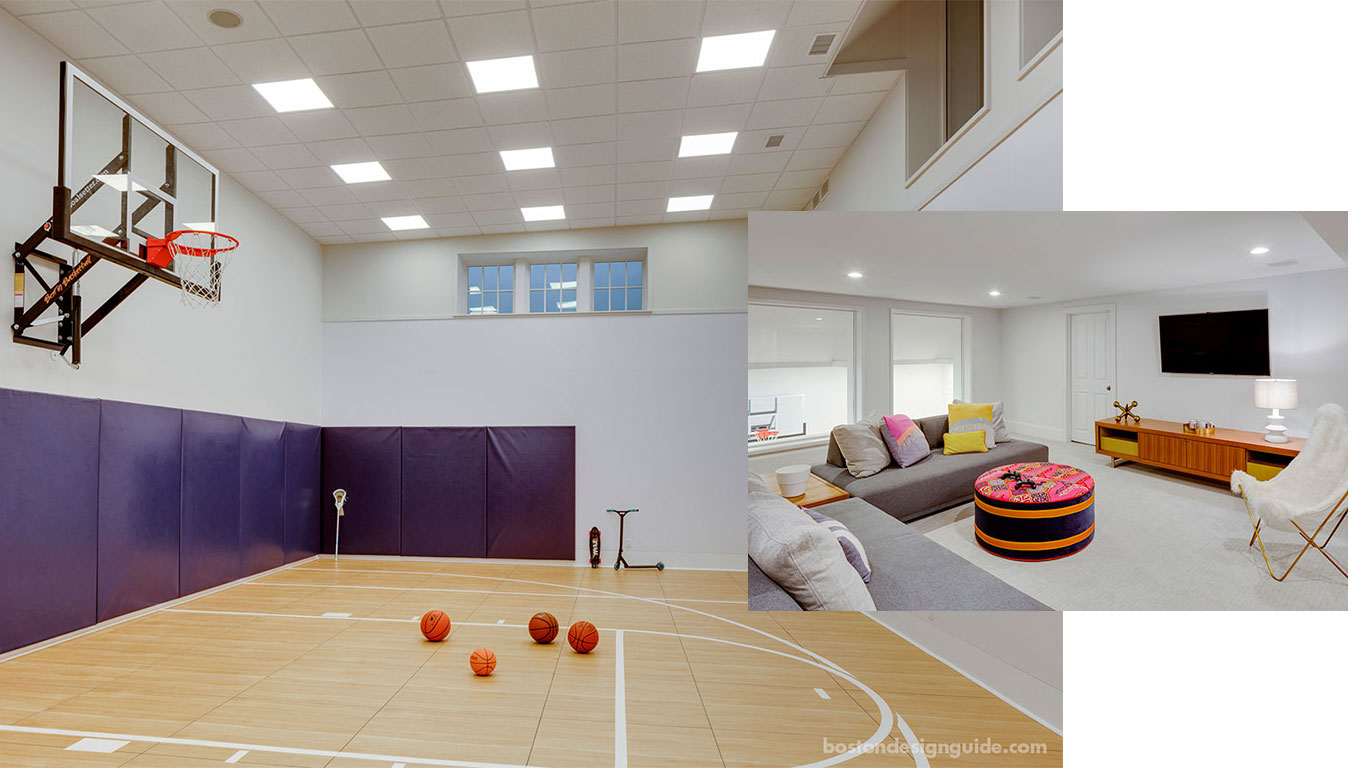 photos by Greg Premru
This clean-lined sport court by LDa Architecture & Interiors was made for indoor hoops, lacrosse, skateboarding and more. A space crafted for the kids perched above the half-court completes the family-friendly lair.
Main image: photo by Richard Mandelkorn