September 28, 2018 | Sandy Giardi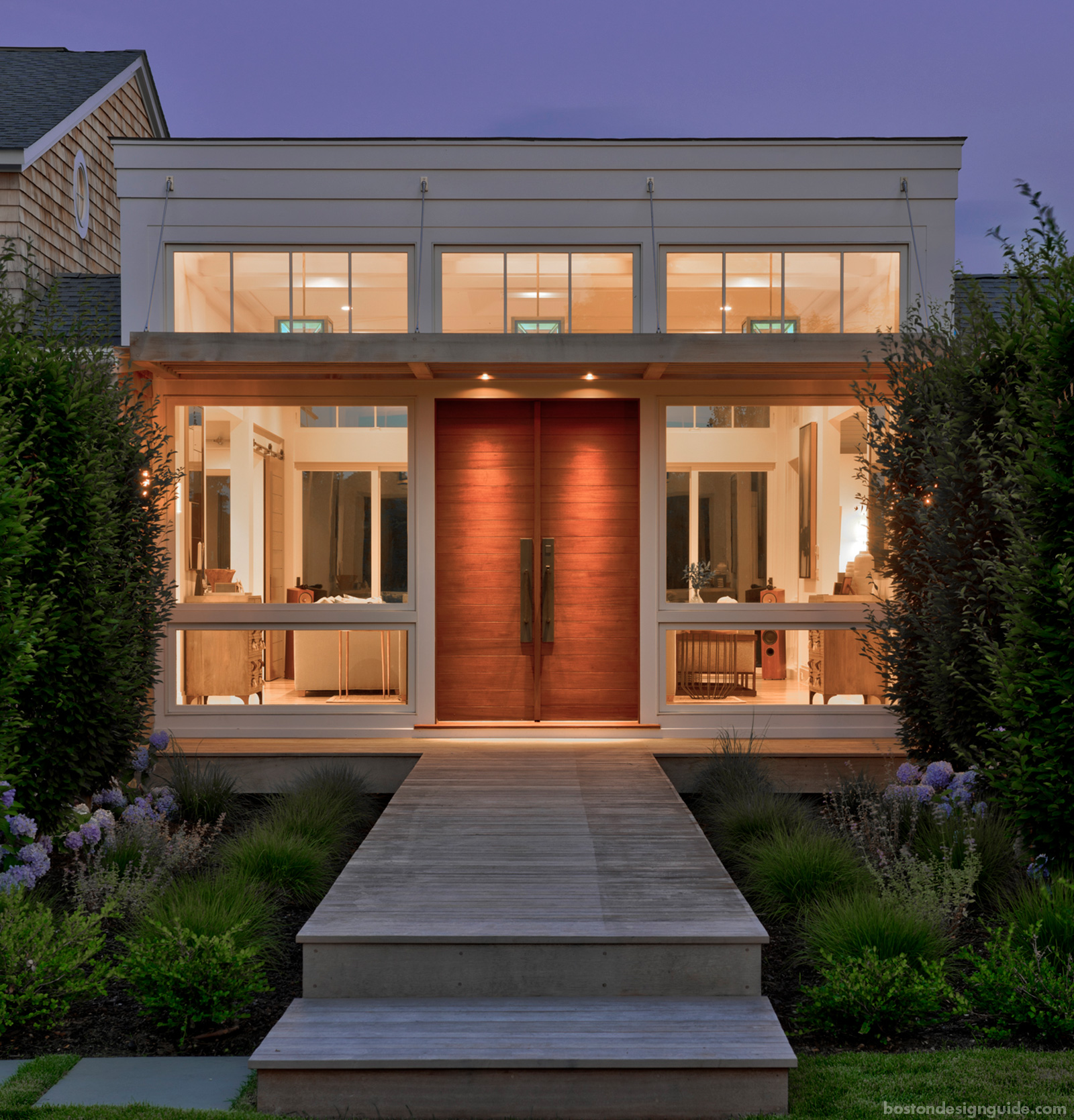 Clean lines. Pleasing geometry. A close connection to nature. The best modern homes have a refreshing, stripped-down bearing that compels the residents to simply be. There is no fuss, just form, simply the essence of a design—which is a credit to both the architect and builder. We take a look at five inspired properties that master that modern sensibility—inside and out.
North Pamet Ridge House
Construction by A.F. Hultin & Co.; Designed by Hammer Architects; Landscape by LeBlanc Jones Landscape Architects; photography by Peter Vanderwarker
A.F. Hultin & Co.'s striking four-bedroom home in Truro is a study of angles and glass and form. Surrounded by a thick woodland and perched atop a high ridge, the home was destined to become an "upside down" house, with the guest rooms gracing the lower levels and the master bedroom and public living spaces on the second floor. The home is bathed in natural light and invites in the long vistas of the surrounding terrain. Its exposed wood structure is a key design point that delivers a rustic cabin feel.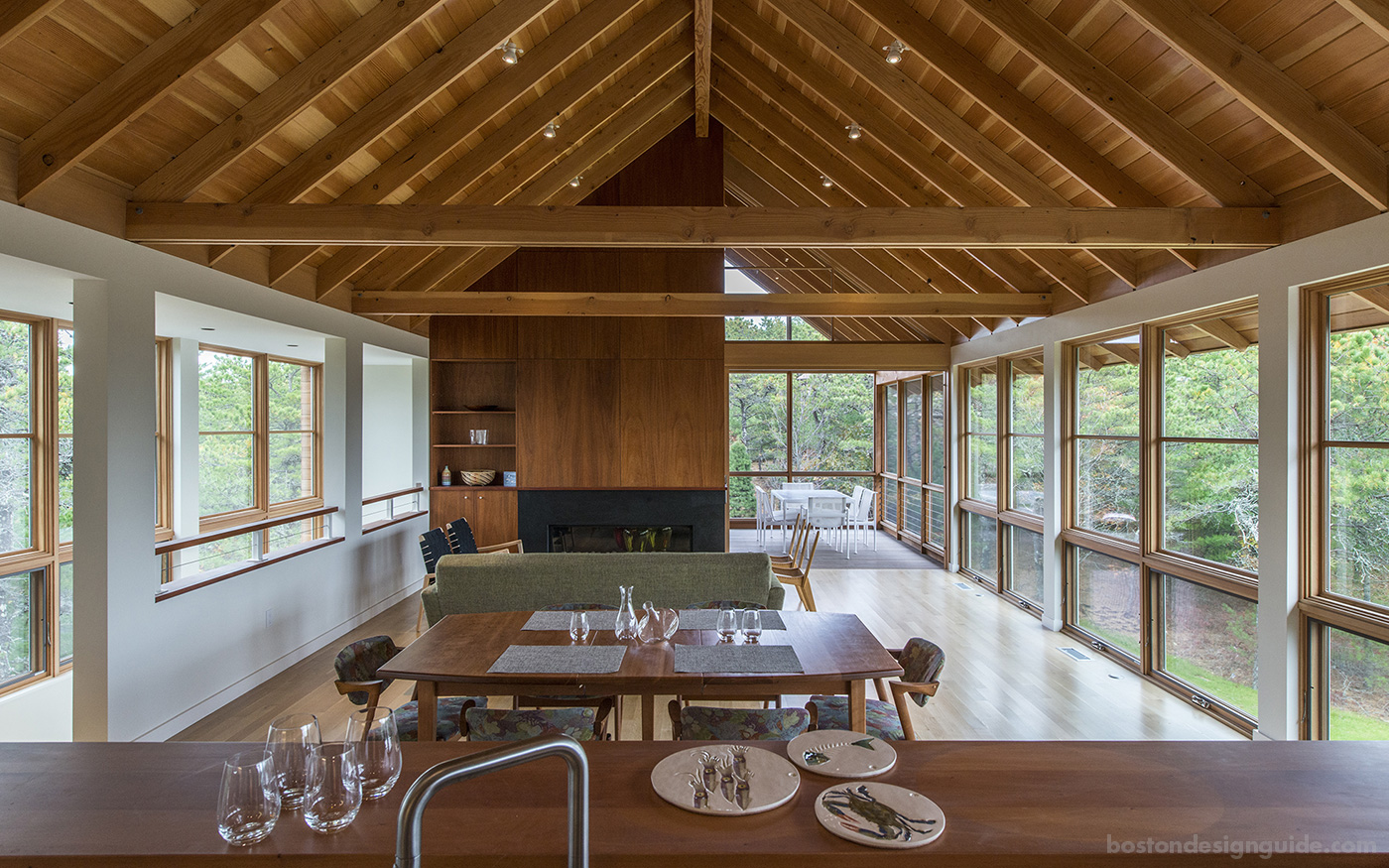 Gunning Point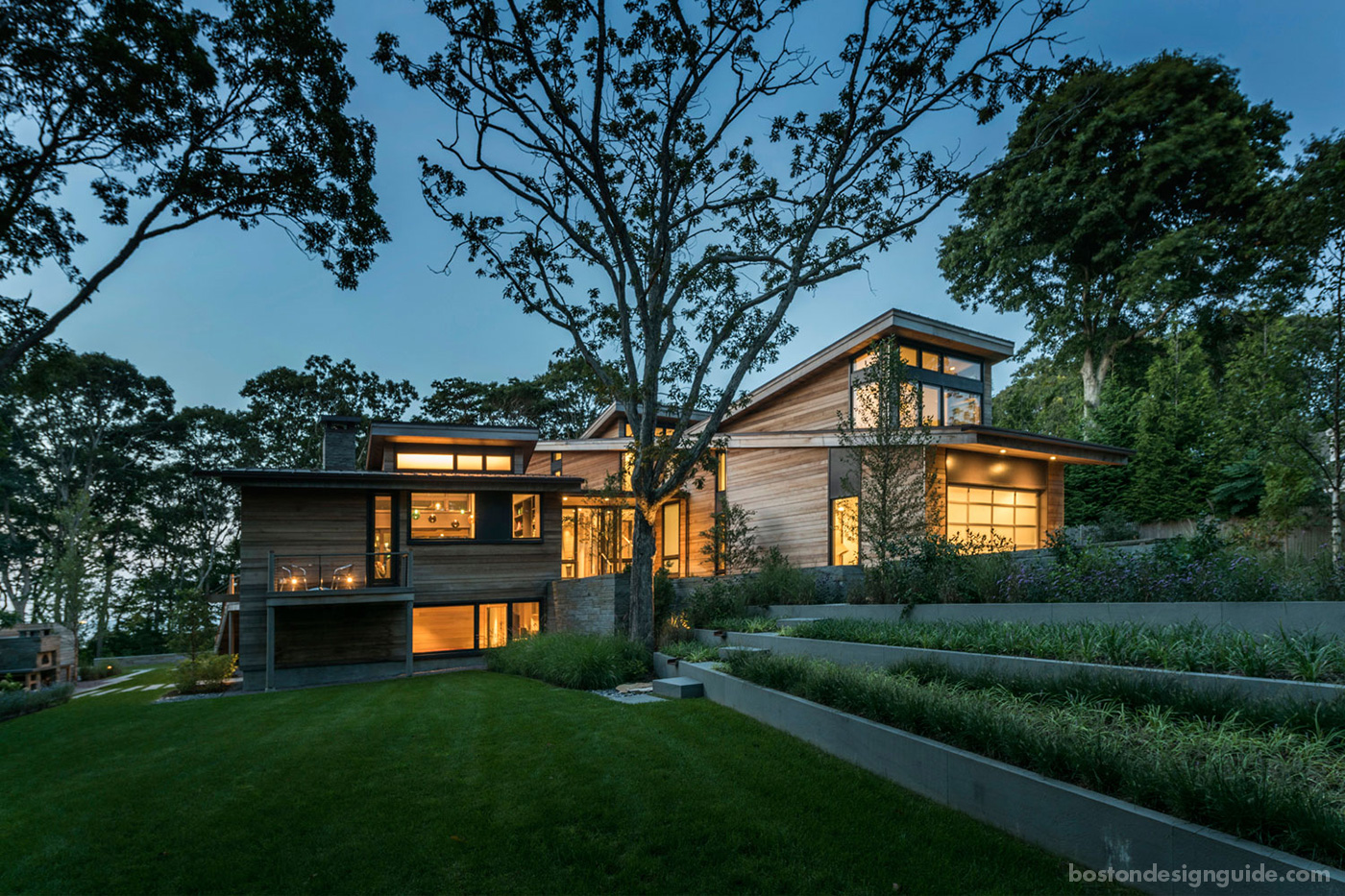 Architecture by Jill Neubauer Architects; construction by Cape Associates, Inc.; landscape design by Bernice Wahler Landscapes; photography by Peter Vanderwarker 
This stunning construct overlooking Buzzards Bay in Falmouth, conceived by Jill Neubauer Architects, represents the endgame of a design process that was meant to be "light, fun and easy." A Falmouth homeowner took the opportunity to purchase a smaller home next door to their larger home, with the thought that they'd retire there in years to come with a little less house to keep. However, as the design process evolved, this simplified dwelling slowly became the stuff of dreams, with guest rooms, a man cave, exercise space, a sauna and an art studio figuring into the mix. 

Architecture by Jill Neubauer and Associates; construction by Cape Associates; landscape design by Bernice Wahler Landscapes; photography by Peter Vanderwarker 
The structure now unites three different forms—each possessing its own function—including a shed cathedral great room that links the old and new. In a stroke of genius, the architect brought in what the homeowner had once seen as a detriment—trees from the conservation land that obstruct a clear view of the water but can't be removed. Neubauer took an "if-you-can't-beat-'em-join-'em" approach to the dining room, incorporating an abstraction of the trees inside, as structural supports as well as an aesthetic choice.
Lake Modern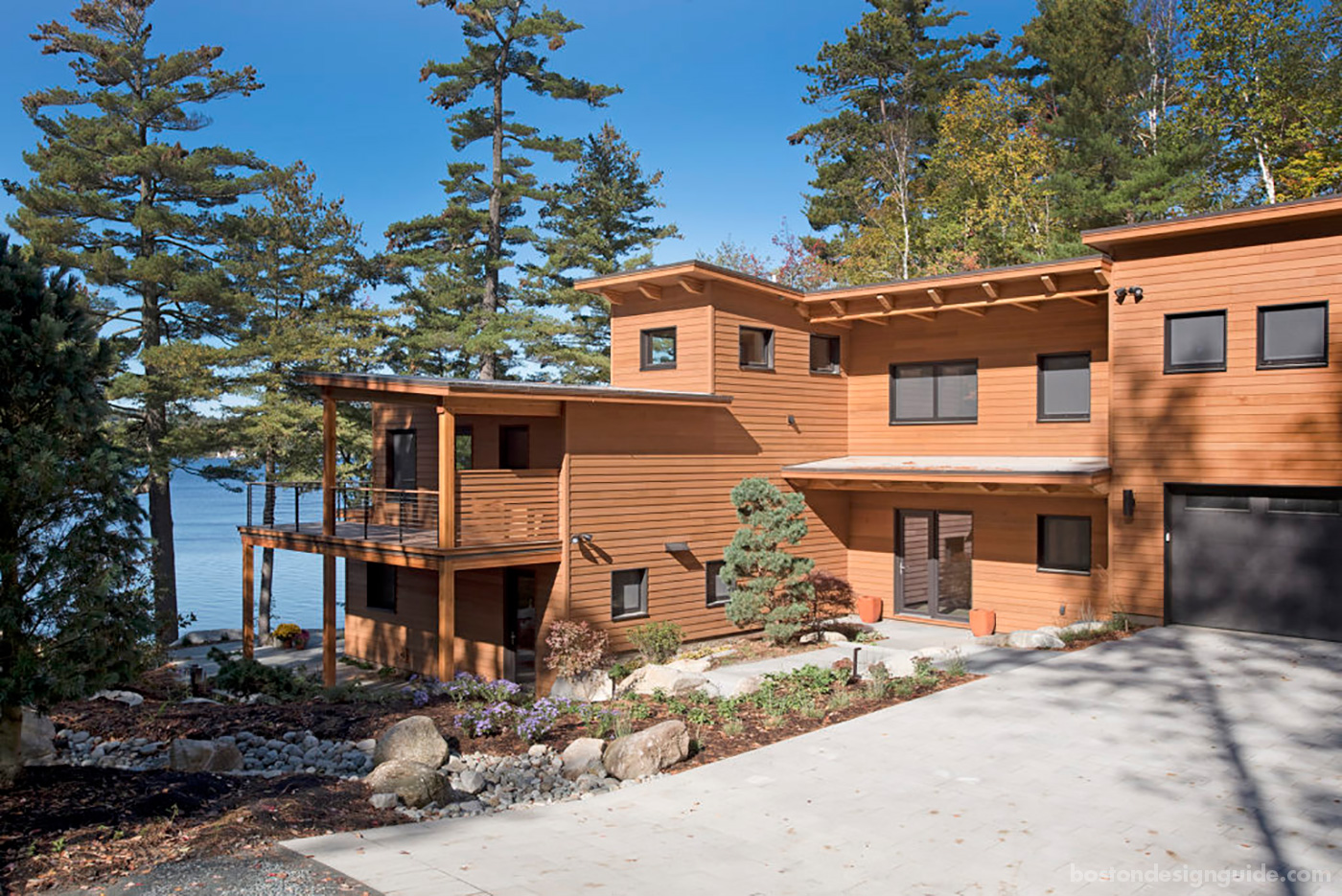 Design and engineered by Bensonwood, photo by James R. Salomon
Bensonwood engineered and crafted a modern timberframe lake home on Mount Sunapee, designed to be at one with its waterside setting. The "northwest style" lakefront home, with its pronounced roof overhangs and expansive glass, is crafted in heavy Douglas fir glulam timbers riddled with contemporary accents, and red cedar clapboard.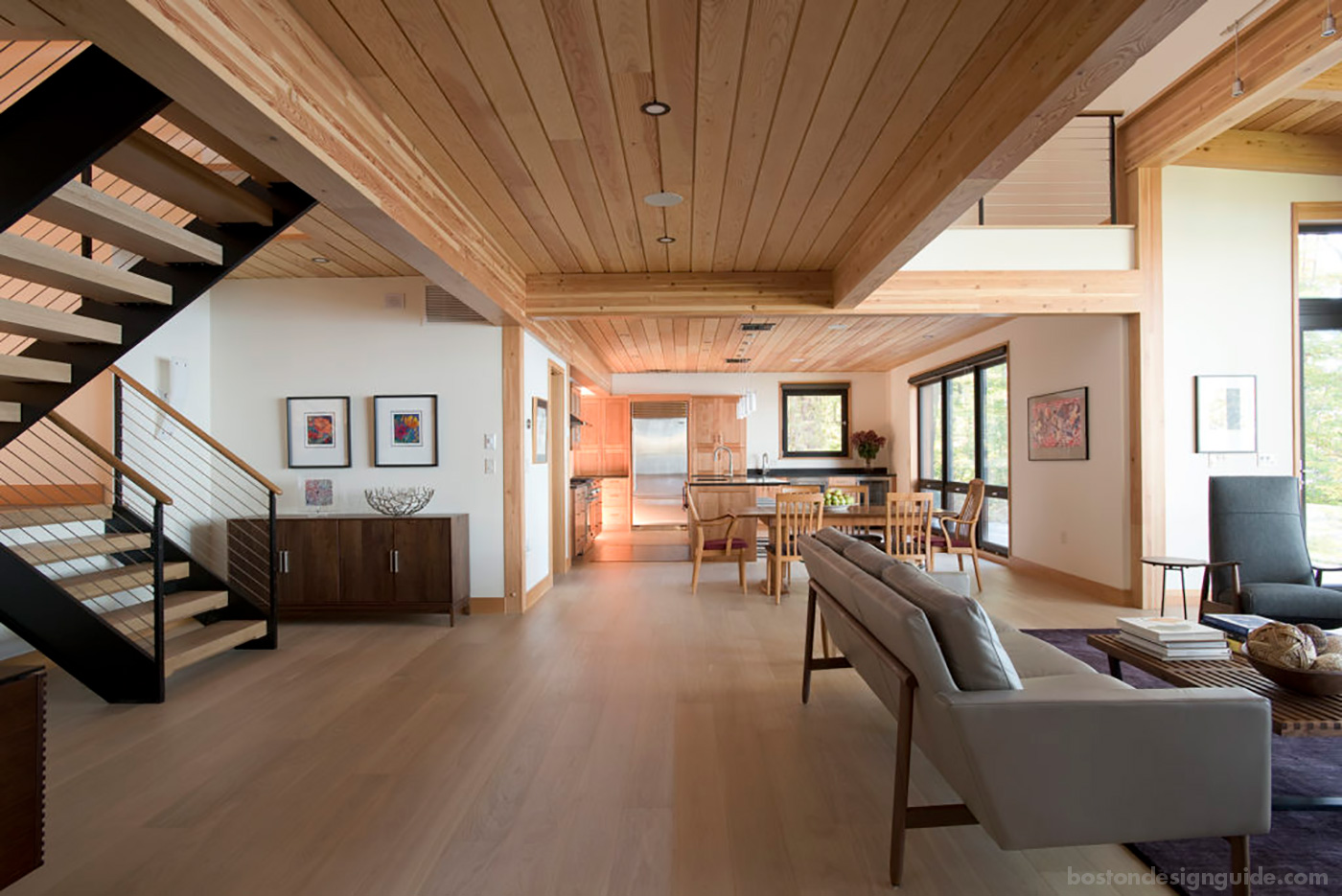 Design and engineered by Bensonwood, photo by James R. Salomon
The structure's top-of-the-line woodwork is also welcomed inside, where it takes the form of custom millwork on the Douglas fir ceilings and trim, and on open tread white oak stairs with steel framing. As sensible as it is stunning, the multi-level retreat was designed to Passive House standards, meaning that it's blessed with triple glazed windows, heavy insulation and high-indoor air quality, among other environmentally-conscious attributes.  
Mattituck Beach Home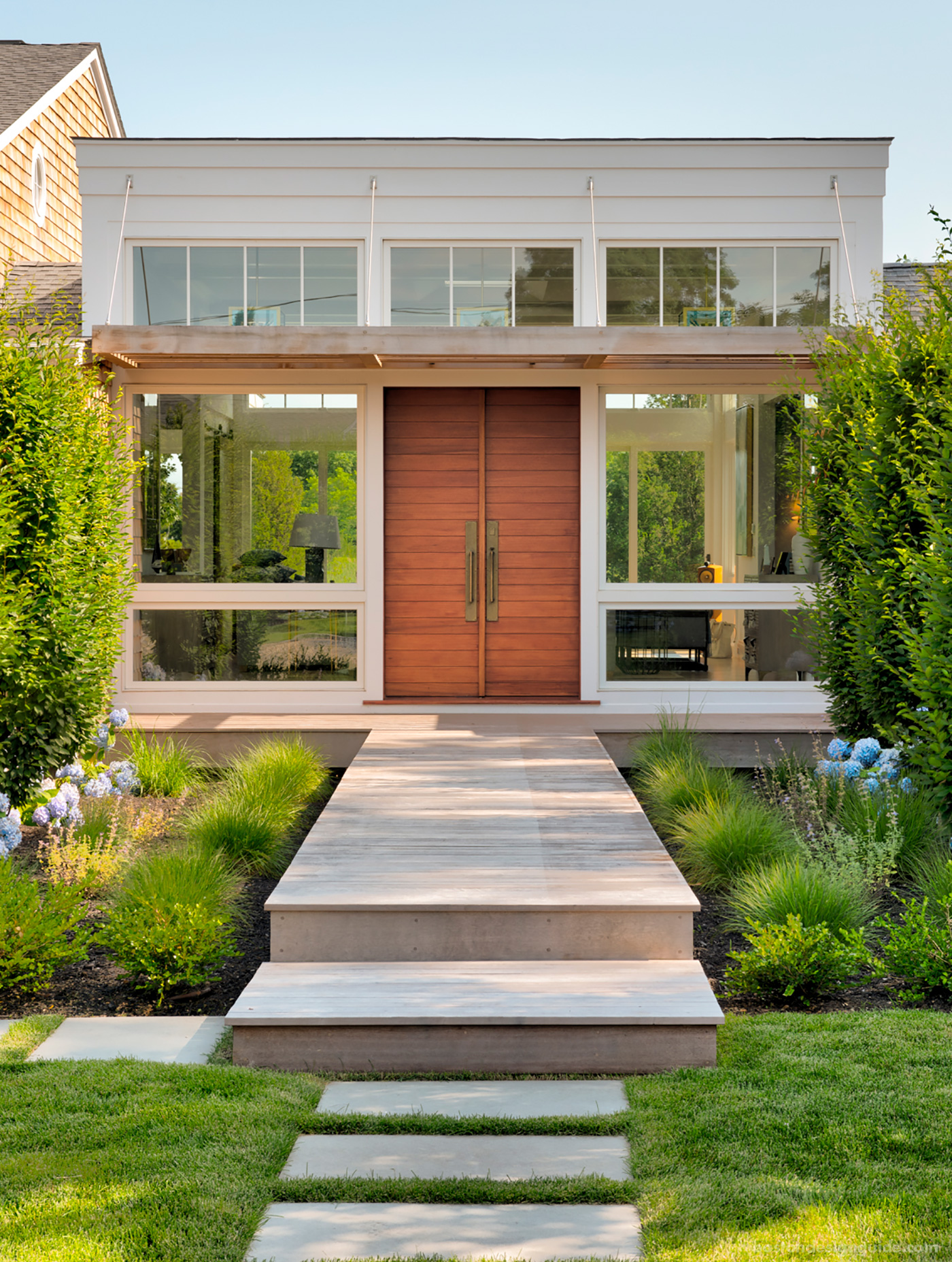 Architecture by Foley Fiore Architecture; construction by Boeckman Building Construction 
A year after a Manhattan couple gave their city home a contemporary update, they were itching to redo their traditional Cape-style vacation home on North Fork. They enlisted Foley Fiore Architecture to design an addition that would bring expansive, clean-lined spaces to their existing home as well as an enhanced visual connection to the outdoors.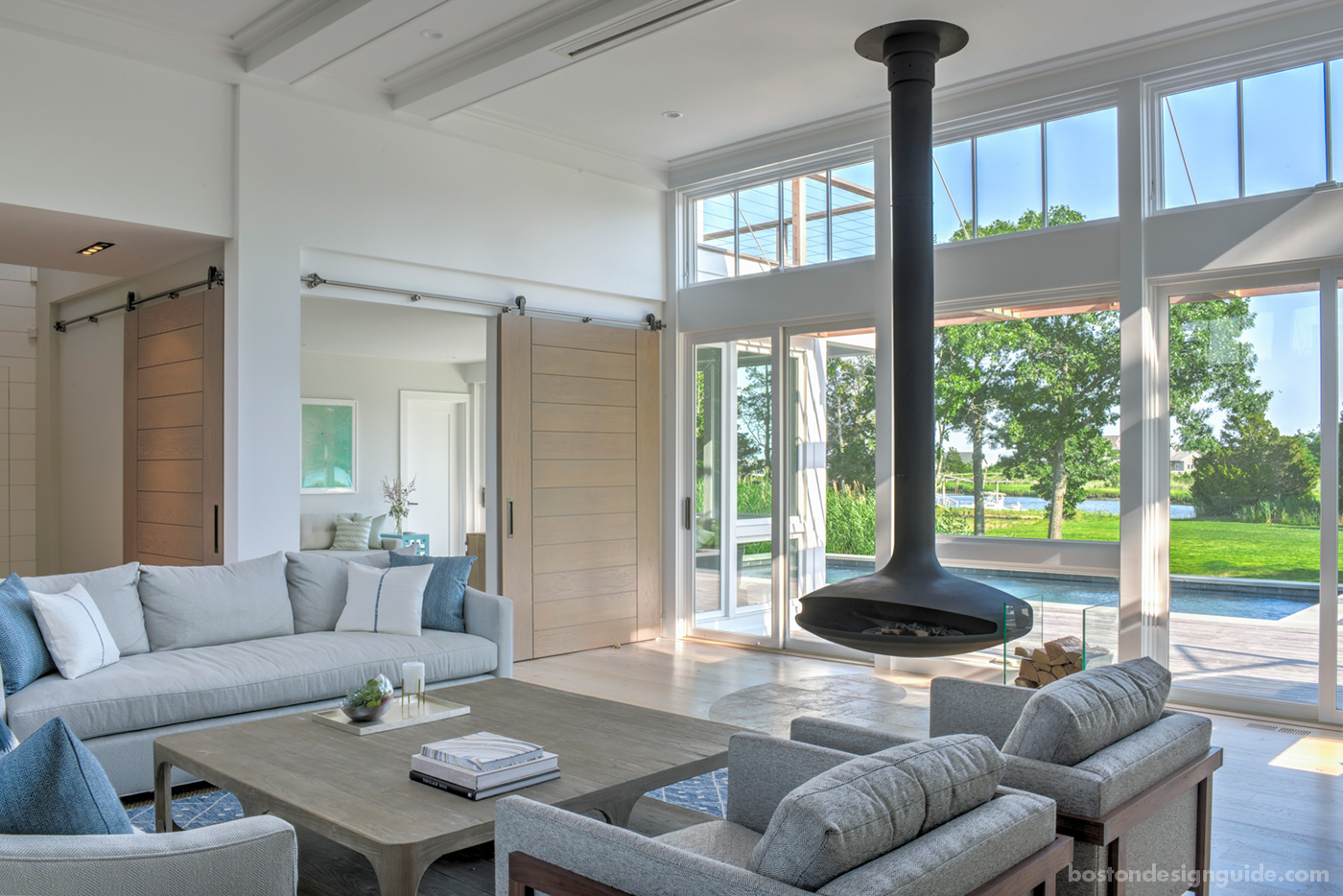 Architecture by Foley Fiore Architecure; construction by Boeckman Building Construction; interior design by Gabriela Gargano of Grisoro Designs 
As the home sits on a coastal river and marsh, Foley Fiore Architecture played the grounds to its advantage, embedding the home with the landscape, and building a bigger deck and a slender plunge pool. Architecturally, "the big move," shares principal David Foley, was designing a grand, see-through entryway that greets the homeowners with a scenic vista and serves as a connector between the old and new areas. 
When you pass through that entry sequence, you're welcomed into a gracious space for gathering, complete with water views, a suspended midcentury modern fireplace (so as not to detract from the view) and a drop-down TV screen. While livable, the setting "has that 'wow factor,'" says Foley, that the client was hoping for. 
Bancroft Barn Home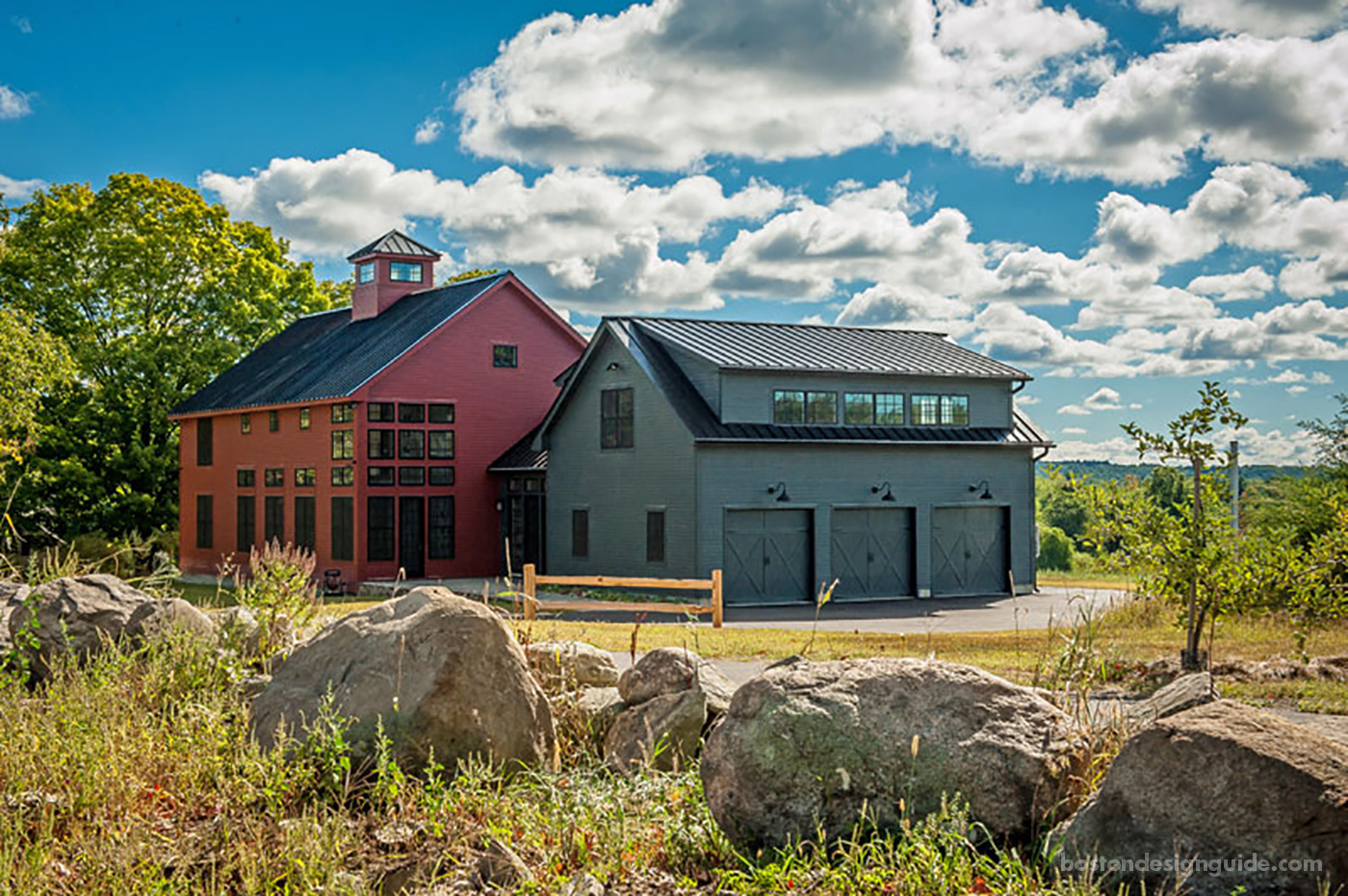 Yankee Barn Homes
One of Yankee Barn Homes' newest contemporary post-and-beam offerings, the Bancroft Barn Home puts a modern spin on a beloved all-New England style. The spacious 3,000+ square-foot "green" home maintains a farmhouse feel on the outside, but includes a remarkable two-story window corner entrance for an innovative, thoroughly present-day detour.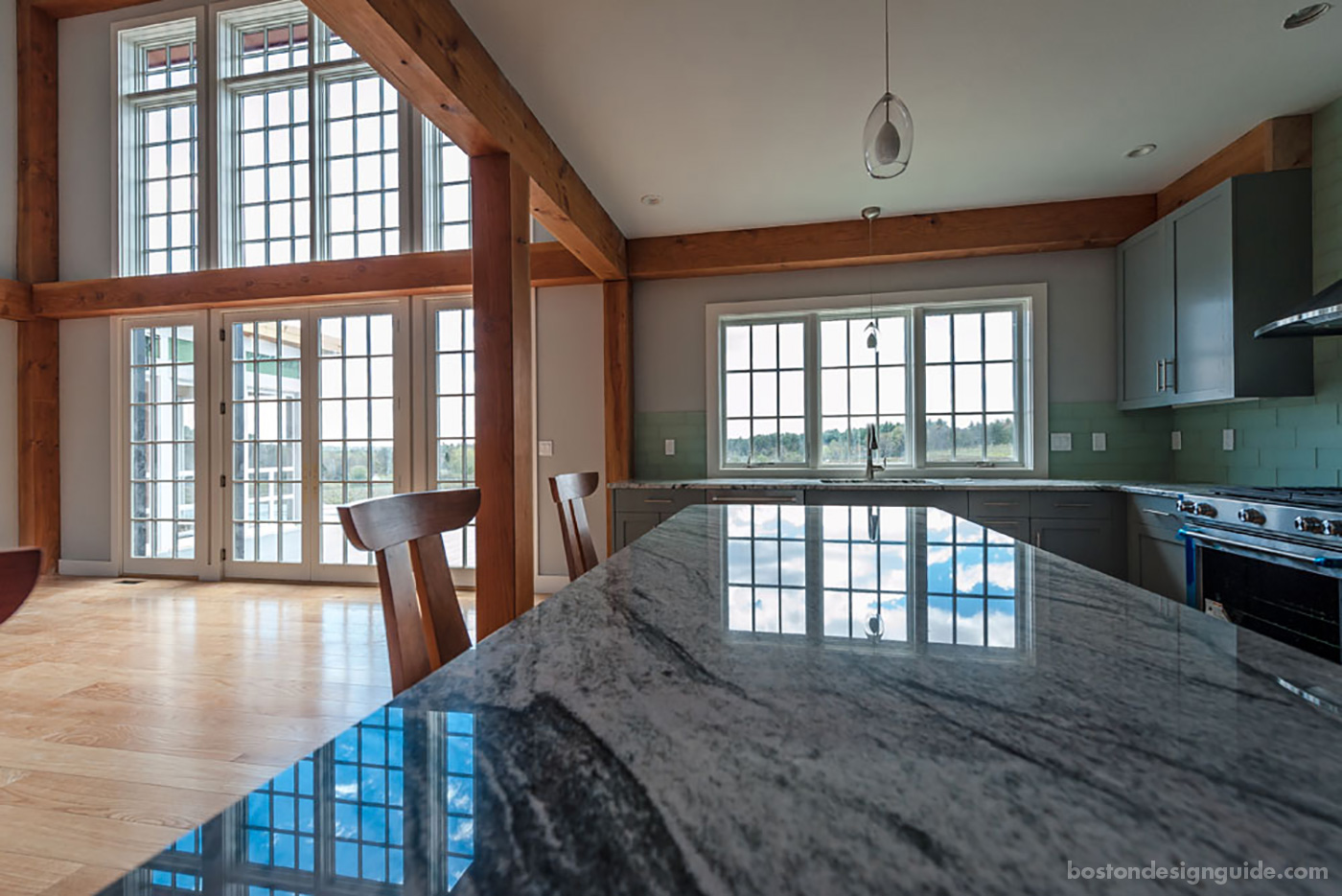 Yankee Barn Homes
Inside, the Bancroft boasts a wide-open floor plan that answers the demand for today's modern living, as well as loft space for visual interest, a catwalk-style upper-level bridge, and, of course, plenty of unspoiled views of post-and-beam architecture.
Main image: Foley Fiore Architecture