December 27, 2018 | Sandy Giardi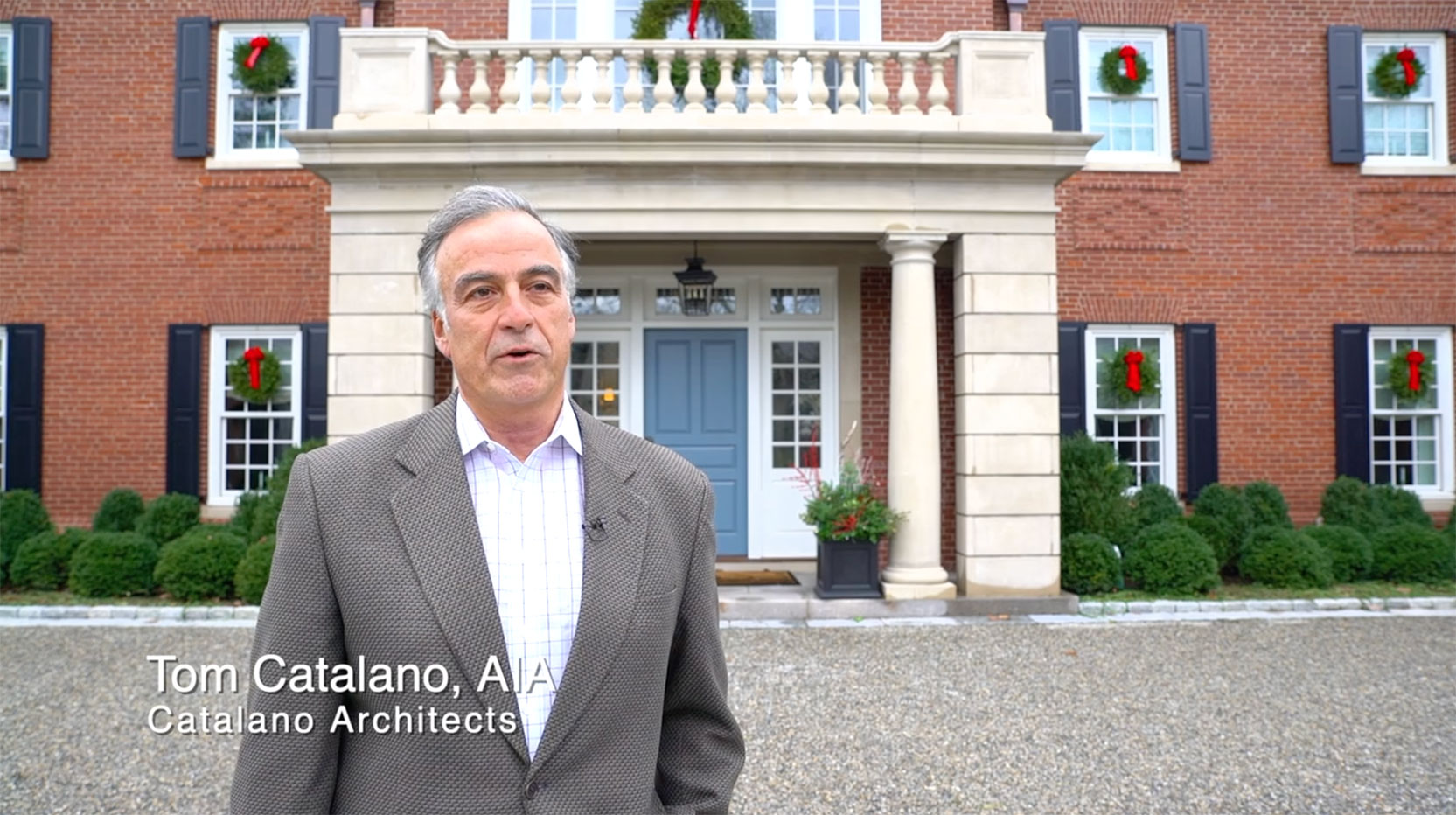 We meet Architect Tom Catalano, principal of Catalano Architects, in the front entry court—an "outdoor room," so to speak—of a beautiful new construction in Wellesley. 
Catalano worked closely with the homeowners and a team including Pioneer Construction, Melissa Gulley Interior Design, Dan Gordon Landscape Architects, and Venegas and Company, to design and deliver a "passion project" that takes full advantage of its enviable location. 
"The demand to live in Wellesley is just unbelievable," says Catalano, whose firm has a long track record with the town and the know-how to get these kinds of projects approved. His architectural design was sensitive to its context. "In the end," he shares, "our goal was to create a house that looked like it belonged in that neighborhood."
Mission accomplished. The result is a traditional home imbued with the character and grace of time gone by that takes full advantage of its site. Have a look….