January 26, 2018 | Sandy Giardi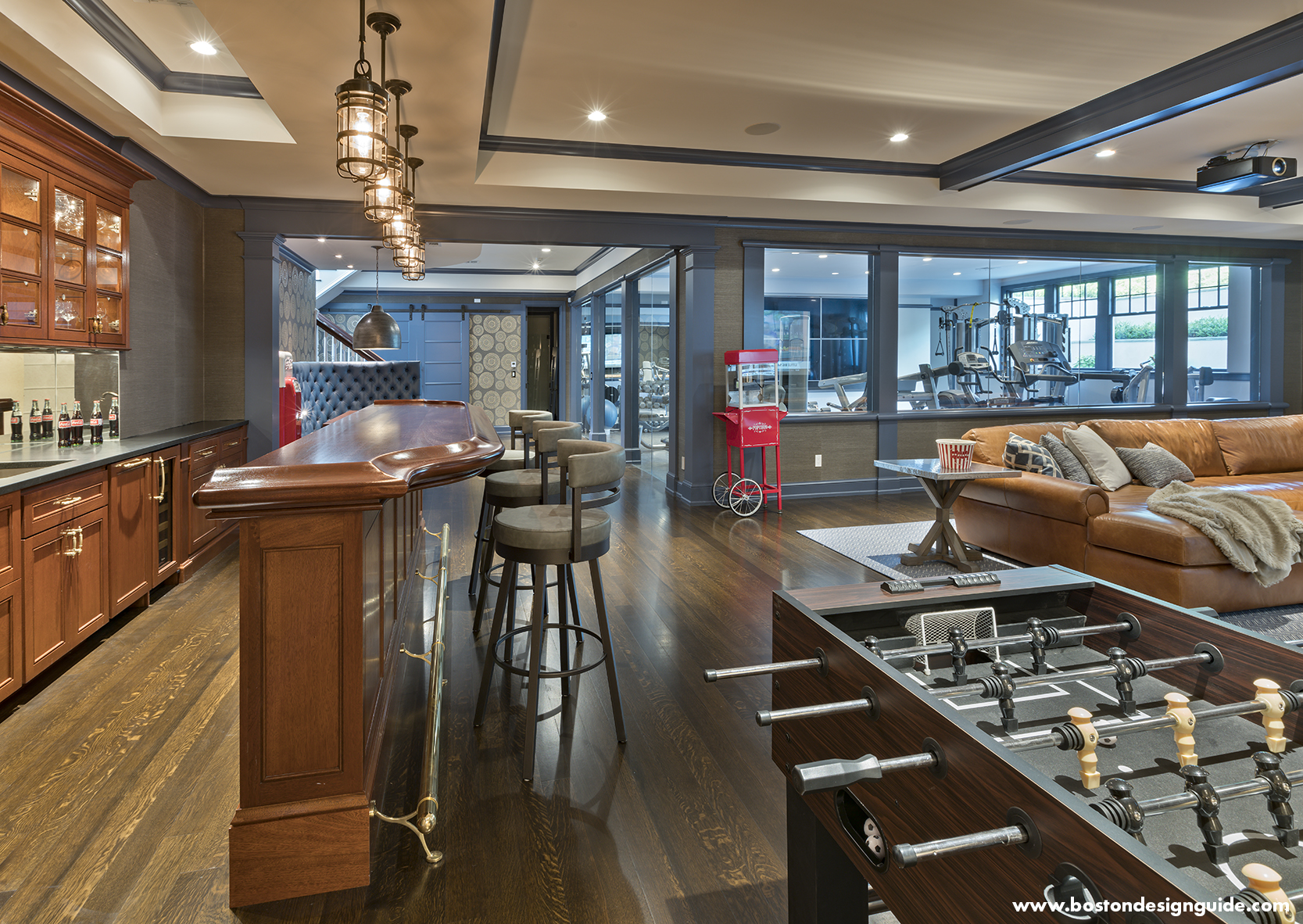 Your neighborhood watering hole could be a whole lot closer. Thirsty homeowners are pulling up barstools at home and incorporating custom wet bars into living rooms, great rooms, game rooms and more. We raise a glass to high-end wet bar designs conceived by the area's top interior designers and architects and constructed by the area's top custom builders. No Uber required. 
E.W. Tarca Construction
Classic and clubby, E.W. Tarca Construction's in-home pool room and bar may just be the realization of the American dream. Billiards and beer (or bourbon) has long been a winning combination. In this handsome space, crafted in wood and stone, homeowners and guests can throw back a few while they shoot some stick.
Brendon Properties
Brendon Properties' blue-green and mirrored wet bar gives homeowners an extra incentive to live in their living room. Dynamic and social, this is a great solution for people who love to entertain and for those who think they may not have space for a wet bar.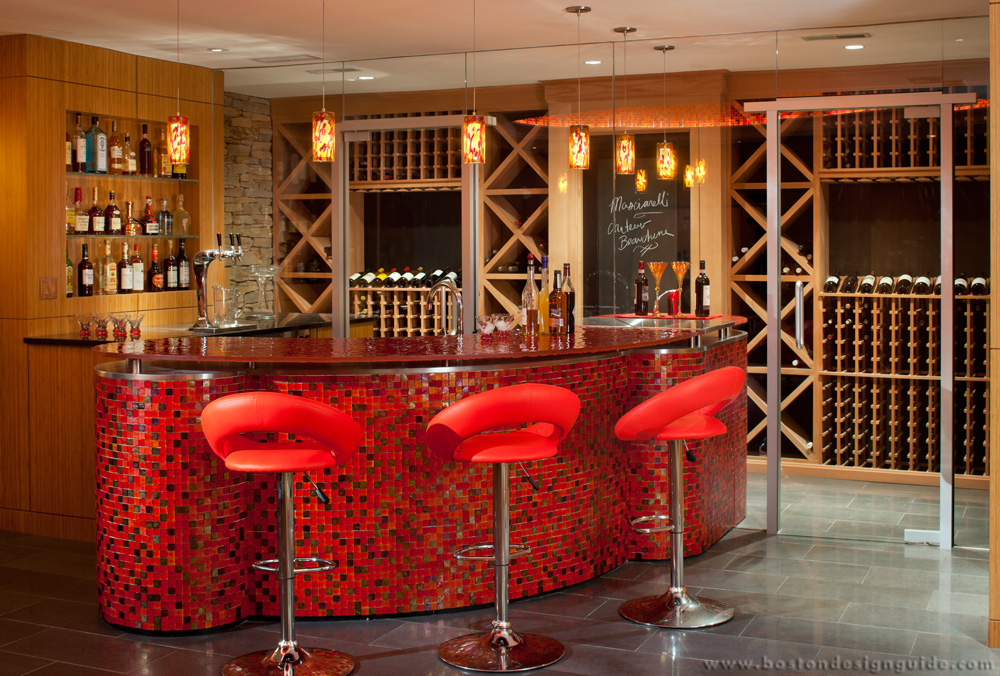 Construction: Kistler and Knapp Builders; architecture: LDa Architecture & Interiors; interiors: Weena and Spook Interiors; photo by Greg Premru Photography
This red-hot bar was created for a culinary whiz, mixologist and wine lover. Along with a sink and frig, this glass-top bar setup has a tap and a temperature-controlled wine tasting area, complete with full wall of bottle and display racks. Salud!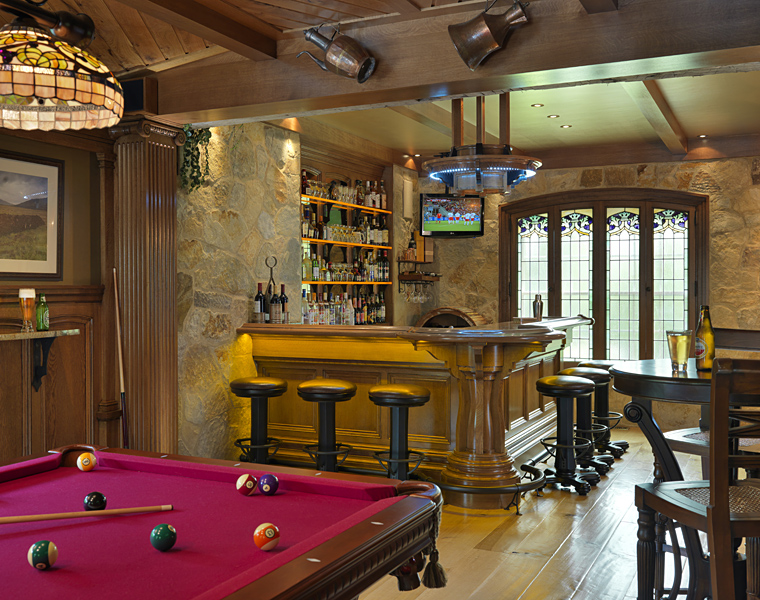 Millwork by Fine Finish, Inc.; stonework by O'Hara & Company
This rustic yet elegant bar was influenced by the pubs of Ireland. It's the details that differentiate this extraordinary space—the bar itself, barstools, footrest, lighting and Nick O'Hara's gorgeous stonework. A bar like this is particularly well served in a walkout space that spills out to the lawn or grounds.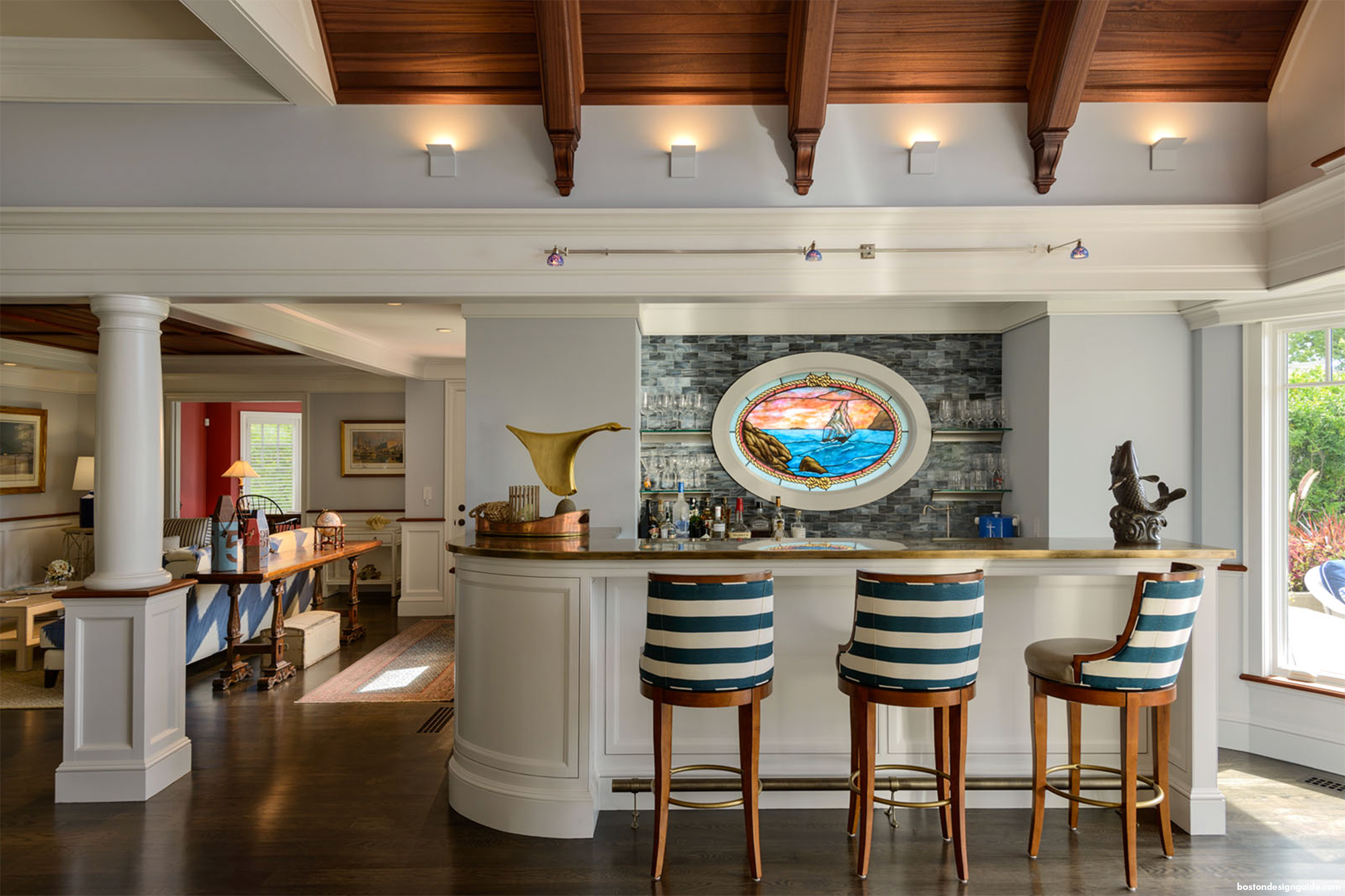 Architecture and interiors by TMS Architects; construction by CM Ragusa Builders; photography by Rob Karosis
For a vacation home, which is made for relaxation and fun, a bar is a must in the great room. This version, created by TMS Architects and CM Ragusa Builders, has a nautical flair and a cool vibe that is perfect after a day at the beach. In second homes, a bar's additional seating is always a plus, and so is the conversation-friendly space it creates. 
(Top Photo: Built by Sanford Custom Builders, Interior Design by Live Well Interiors + Design; Photography by Warren Patterson)