October 30, 2018 | Sandy Giardi
Exposed beams bring a rustic flair into the home, warming up crisp interiors and highlighting the architecture of a space. Whether unexpected or right on point, beams bring an inviting, down-to-earth bearing to ceiling height and inspire a mountainside cabin state of mind. We just love these strong and supportive types, and think you'll agree.
Architectural Design, Inc. cultivated a "tree-house feel" for the renovation of a year-round lake house. Natural trusses against striking atrium skylights helped to achieve that mission.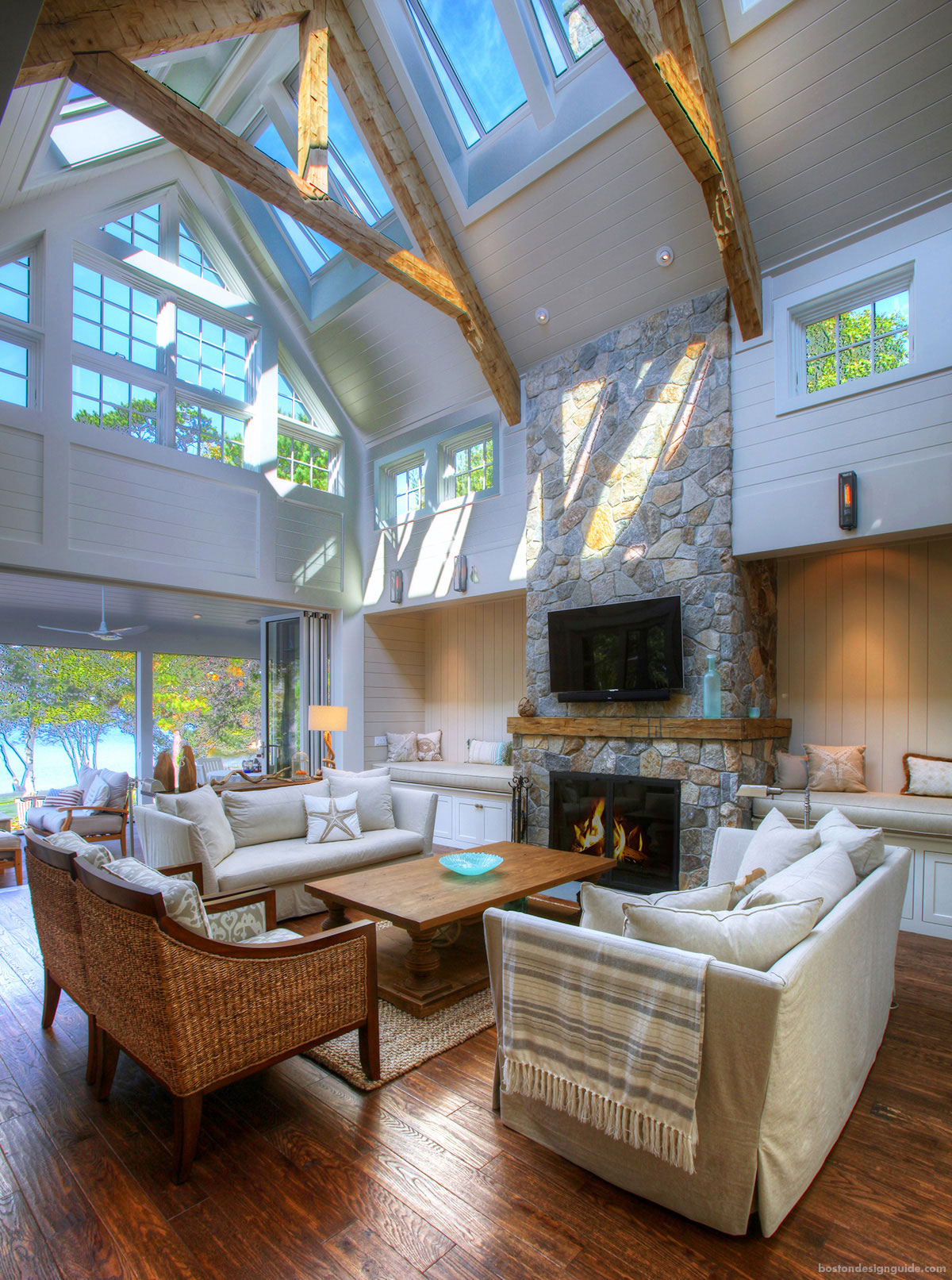 Architectural Design, Inc.
The sculptural grid-like beams of this modern living room by Kistler & Knapp Builders, Inc. bring added dimension to this marsh-side space and become a focal point of the room.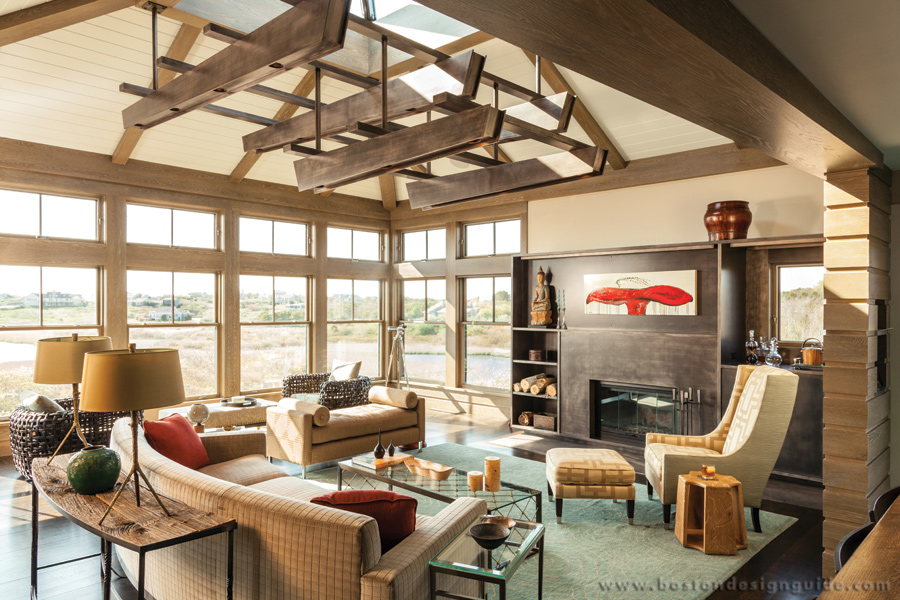 Kistler & Knapp Builders, Inc.
Cape Associates punctuated a serene bedroom by the water's edge with distressed wood beams. These weathered, natural beauties look smashing against shades of icy blue-green, rich wood flooring and deep chestnut wicker.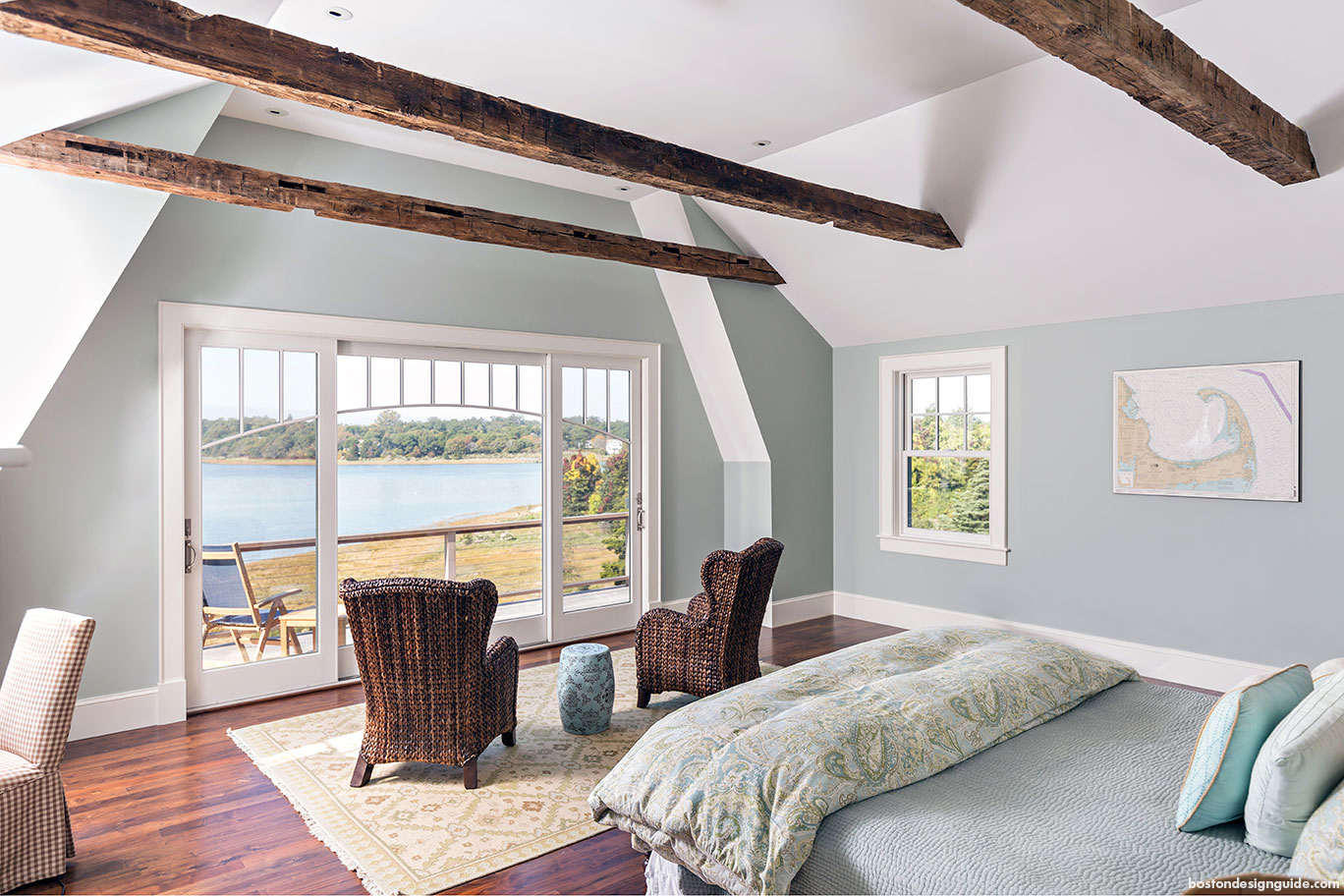 Cape Associates
Working closely with the client, LDa Architecture & Interiors sought a look of unfussy sophistication for a Hingham kitchen and family gathering hub. The beams used here bring another layer of texture into the fold, yet stay within a neutral palette.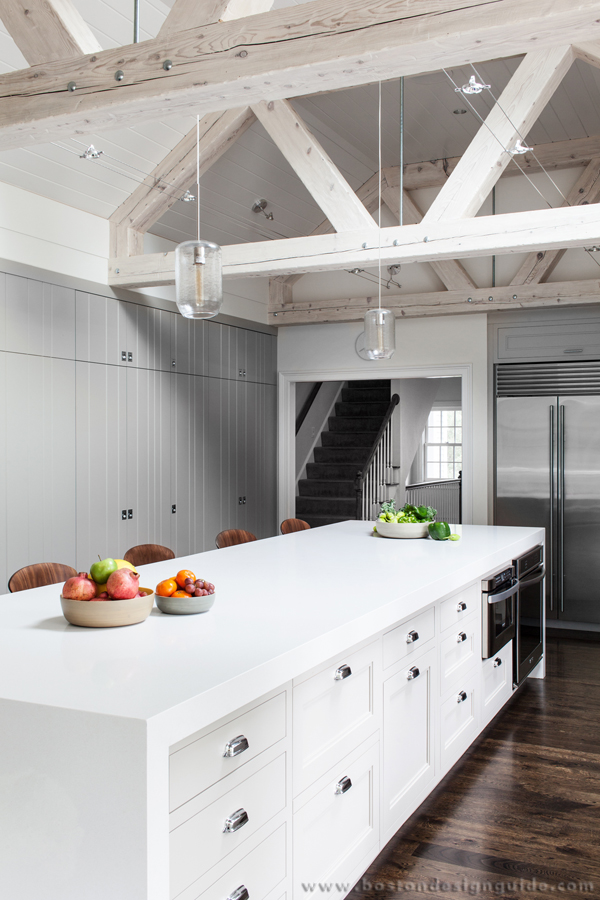 LDa Architecture & Interiors; photo by Sean Litchfield
The interior design team at Slocum Hall Design Group restored and enlarged an 18th-century farmhouse in Sudbury for a family of five. Reclaimed beams in the new kitchen instill a feeling of authenticity and hearken back to the home's early New England roots.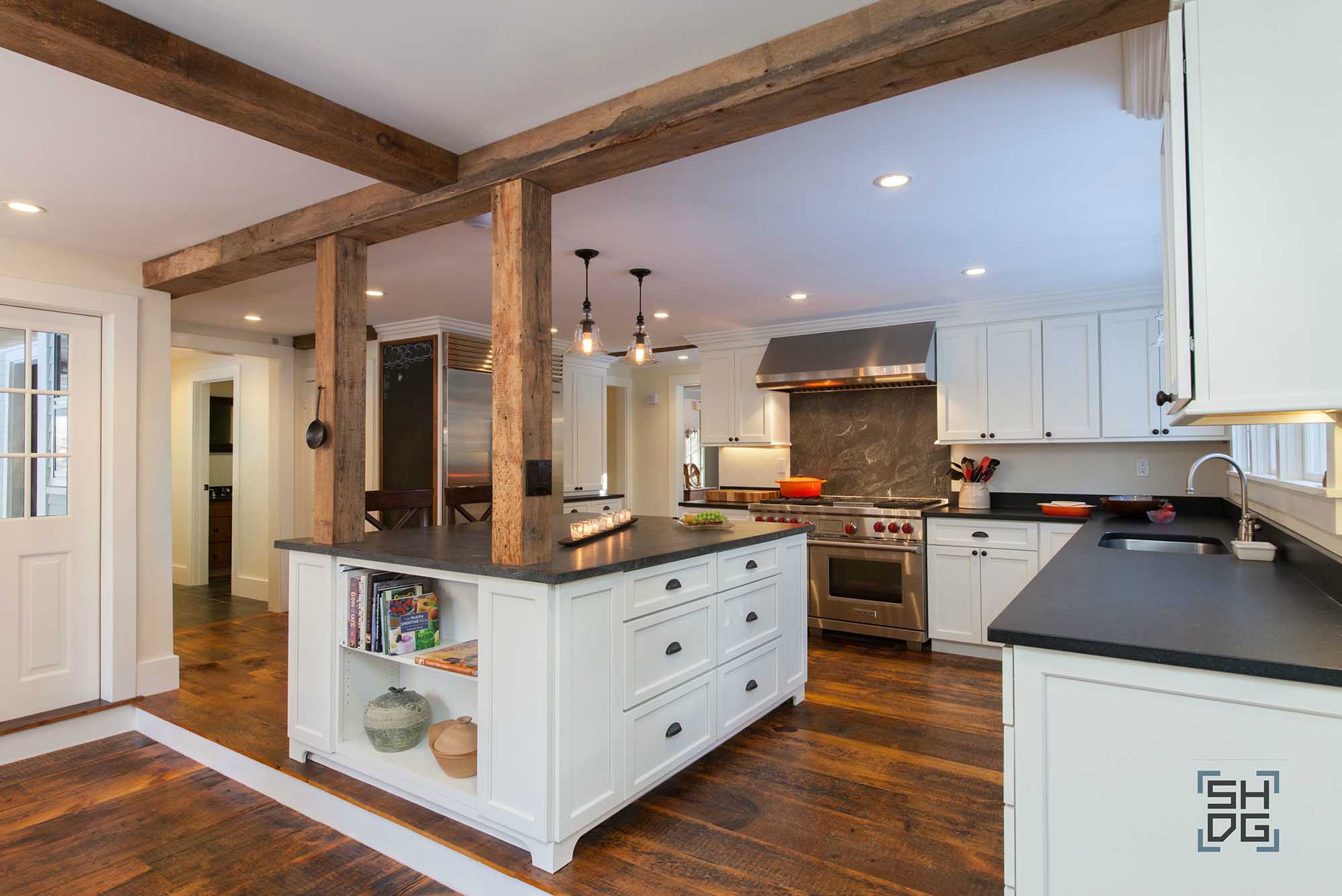 Slocum Hall Design Group; Damianos Photography
When designing a light-filled girl's bedroom in the family wing of a Chilmark retreat, MacNelly Cohen Architects deliberately kept the lair airy and connected to nature. The crisscross of exposed trusses along with stone window frames lend honesty to the inspired setting, and serve as the perfect foil to the turquoise baubles of twin chandeliers.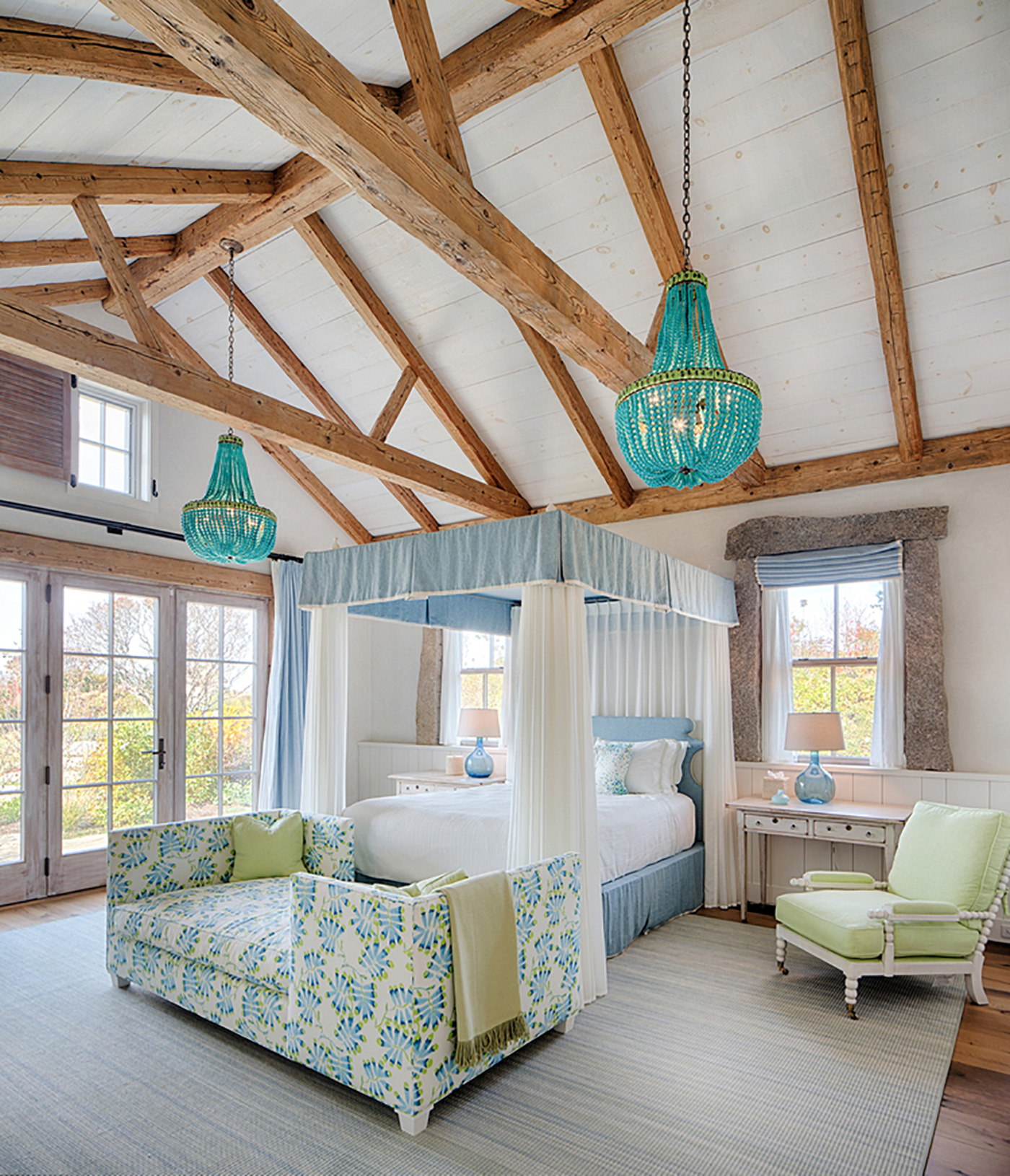 MacNelly Cohen Architects; photo by Bob Gothard
Main image: Crown Point Cabinetry