Company Profile: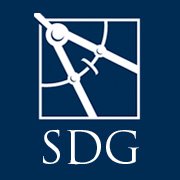 The Sudbury Design Group has developed its expertise in both residential and commercial projects throughout New England for almost fifty years. Originally founded in 1959 as Landscape Creations, Inc., the company built its reputation on craftsmanship and construction techniques.
In 1972, Ron Boucher Associates, lnc. was formed to add landscape architectural service for its clients, and to complement the firm's design/build capabilities. Although moderate in size, these two companies worked hand in hand emphasizing the quality of product rather than volume. In 1997, under the leadership of Michael Coutu, the company was reorganized as Sudbury Design Group. Ownership transition was completed and the firm relocated to its present address. Remaining in Sudbury allowed SDG to continue its tradition of community participation and public service.
The staff of Sudbury Design Group, boasting one of the industry's lowest employment turnovers, is comprised of highly skilled, "award winning" landscape architects, architectural designers, graphic designers, urban planners, and engineers. Their team of competent craftsmen includes the area's finest masons and horticulturists.
Their diverse expertise enables Sudbury Design Group to design and implement a wide variety of residential and commercial projects from conception to completion. Whenever possible, SDG advocates a collaborative working relationship with other design professionals. The landscape architect, architect, interior designer, and contractor should work in concert from the project's inception. This relationship fosters the pursuit of a common goal, "the client's best interest". SDG is dedicated to harmonizing architectural elements with the natural environment. Preserving the integrity of the land, while providing maximum functional use and enjoyment for their clients, is their primary goal.
Visit Sudbury Design Group to get your project started.