Company Profile: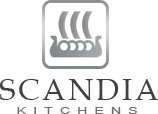 A family business for over thirty years, Scandia Kitchens is a leading manufacturer of quality custom kitchens and cabinetry. Principal David C. Dorrer asserts that, "A family business dedicates itself to long lasting relationships, and it shows throughout our entire design process."
David's wife Linda supports the assertion by noting that much of their business comes from the referrals of satisfied customers. "We often find ourselves doing kitchens for the children of people we worked with in the past," she says.
Scandia Kitchens Owner/President David Dorrer Sr. began his woodworking career in high school. His lifelong experience has made him an expert in cabinet design. Owner Linda Dorrer is David's wife. She joined the company full-time in 1996 and manages daily operations in the office and showroom.
Today, Linda and David's son David Dorrer Jr and daughter Colleen Lord are among the experienced designers at Scandia Kitchens. Together they collaborate with homeowners to create functional work areas that reflect their taste and lifestyle. Using only the finest select grades of wood, they manufacture all of their work on site – giving them a distinct advantage over the competition. To customize your space with cabinetry of any size, width or depth, contact the experts at Scandia Kitchens.
Visit Scandia Kitchens for more information.