1 Design Center Place, Suite 435
Company Profile: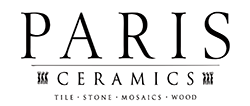 Paris Ceramics is the primary flooring resource for the most beautiful homes and sophisticated Interior Designers and architects. Resources that are used are found throughout Europe and the entire world. Paris Ceramics does not only resource floors but also walls, ceilings, fireplaces and objects of art that have a soul.
Visit Paris Ceramics to get your project started.