March 30, 2017 | Sandy Giardi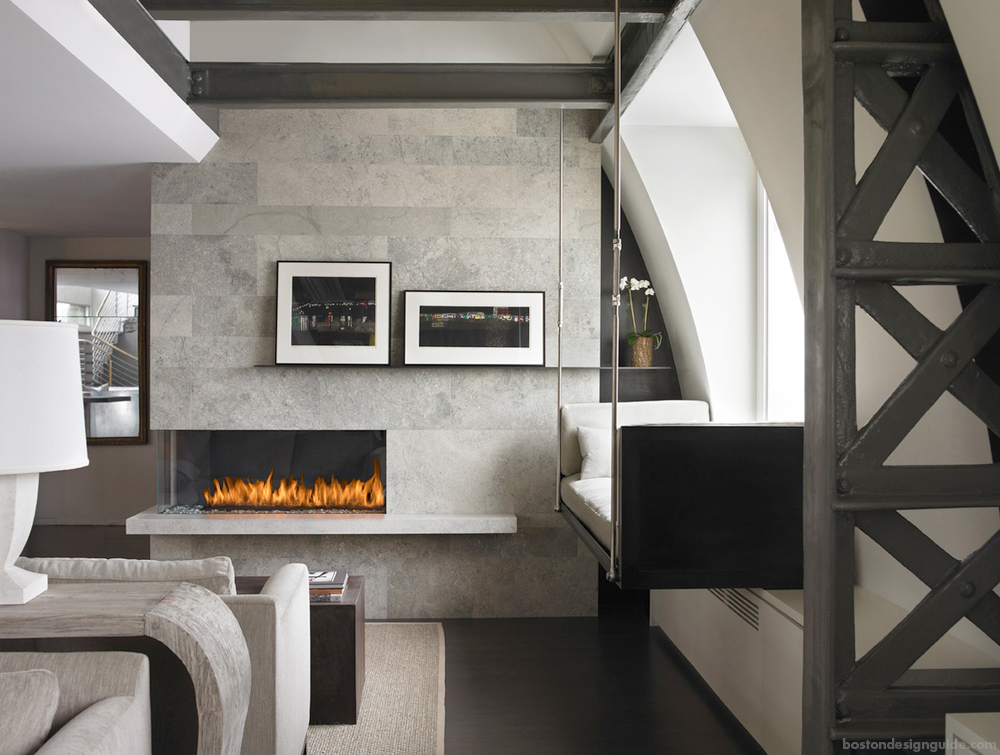 Globe-Trotting to New York City
Architecture by Foley Fiore Architecture
Tranquil shades of gray and white and intriguing lines resonate in a luxe New York City apartment overlooking Central Park West designed by Foley Fiore Architecture. Set in an iconic late-1800s park-side building, this home inhabits the top corner of the structure, including space within a round turret and underneath a copper mansard roof. Initially, those architectural elements were decorative and largely unoccupied until a resident architect combined the spaces in an original renovation some decades ago.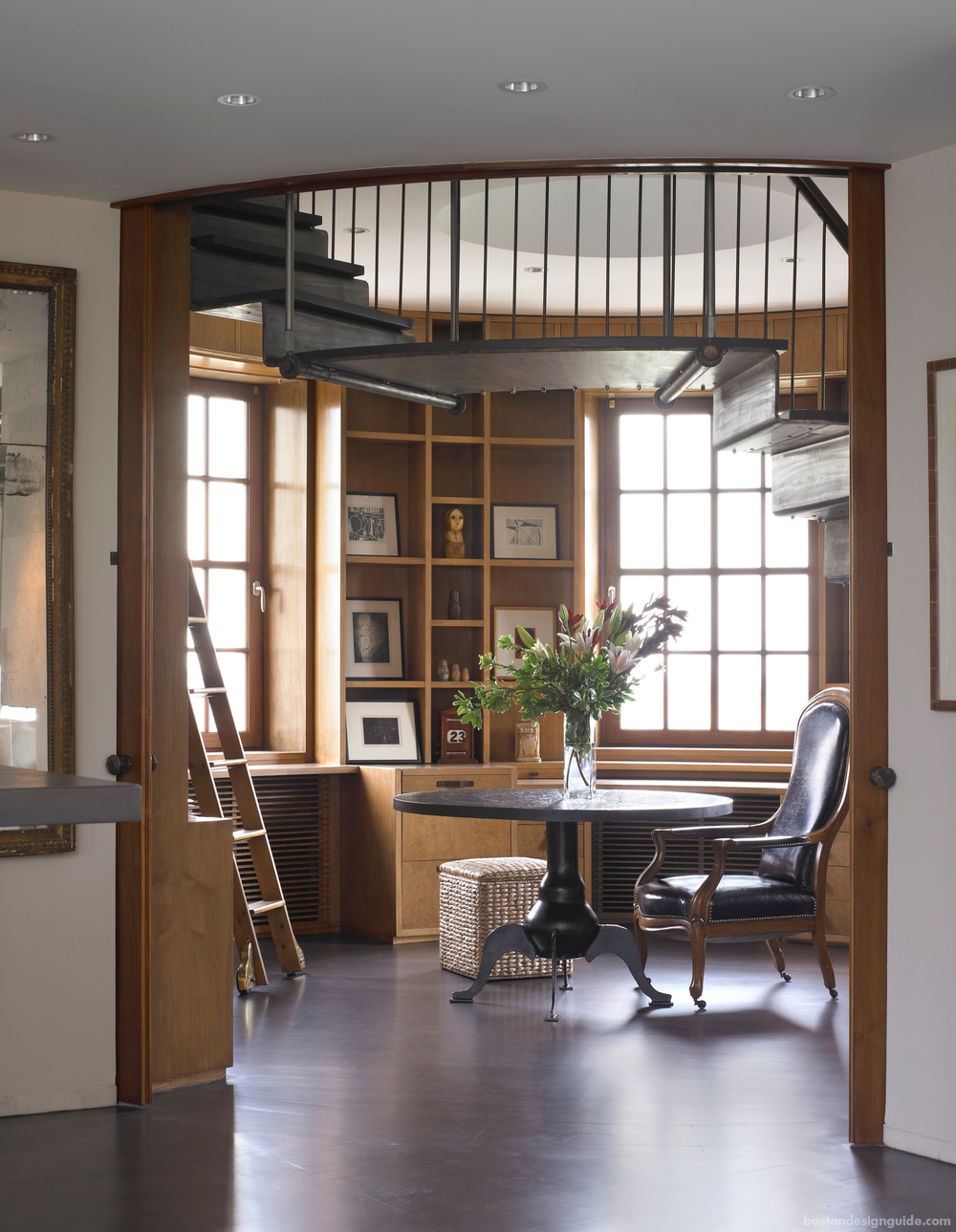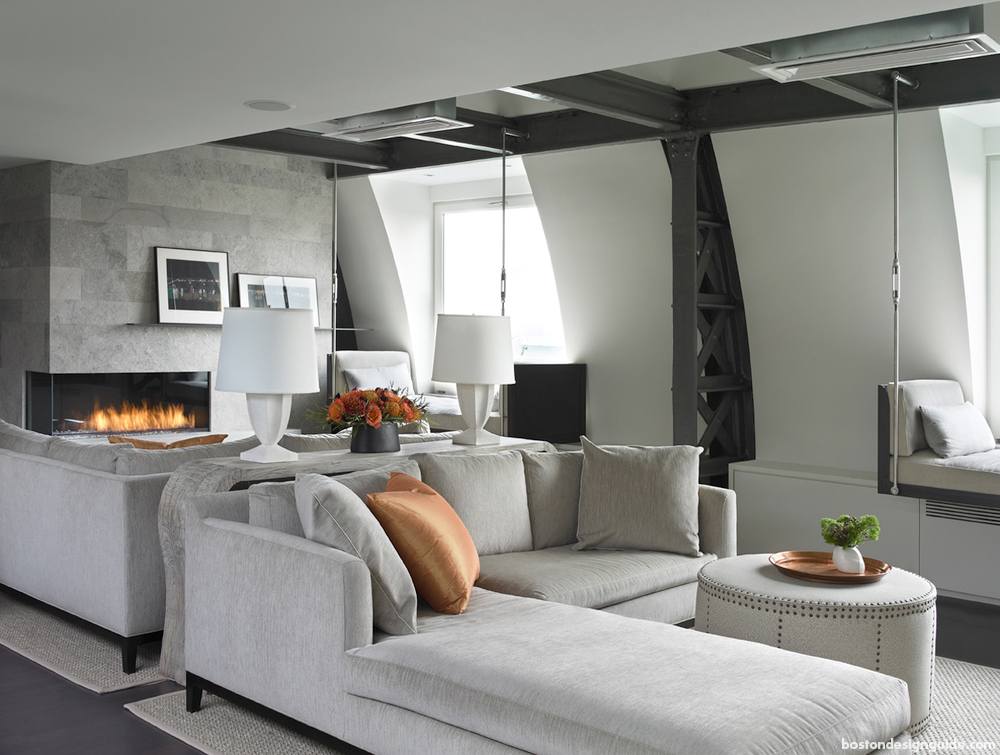 When the current family bought the apartment, principals David Foley and Paul Fiore were enlisted to fully realize the extraordinary space, update the materials and unify the truncated layout. Because the home had fabulous open spaces and high ceilings, Foley Fiore Architecture removed the JetBoard to reveal the structure and metal trusses that support the roof and used them as focal points within the aesthetic. "We opened all of that up," explains Foley, "and exposed the beams on the ceilings to give it a lofty feel."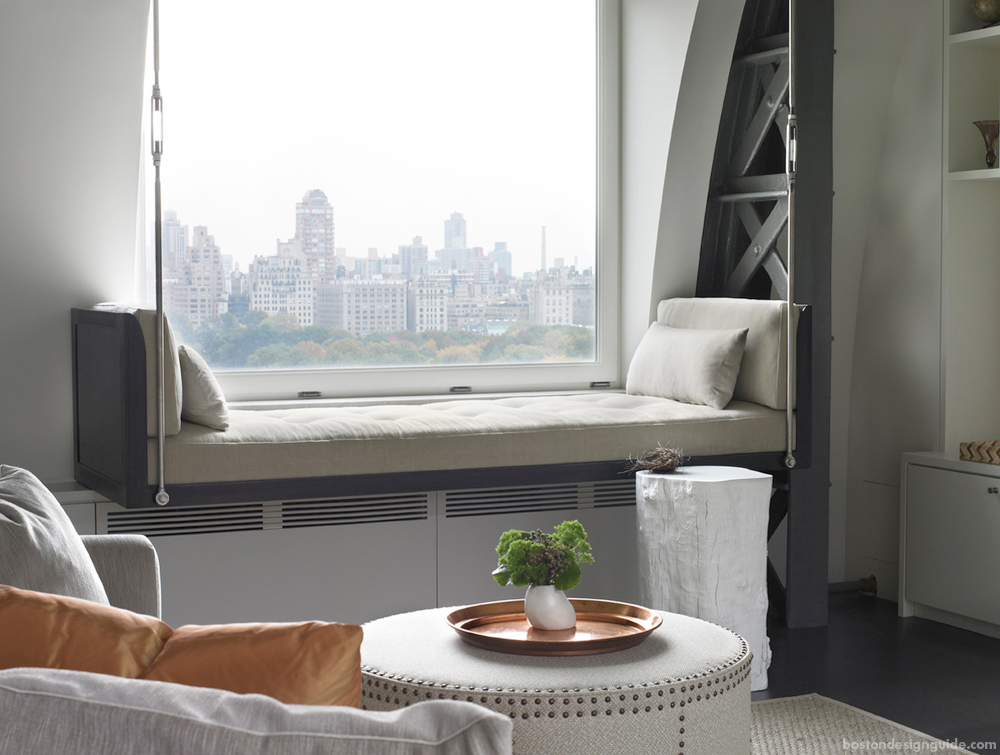 They then riffed on the architectural hardware by punctuating the living spaces with sculptural furnishings by metalworker Jake Ducharme. Hanging benches seemingly suspended from the rafters in the living room give the homeowners a high perch from which they can spy the Empire State Building, while one of the home's premier sitting areas defines its space with a Richard Serra-esque slanted and curved zinc wall that hugs an upholstered banquette.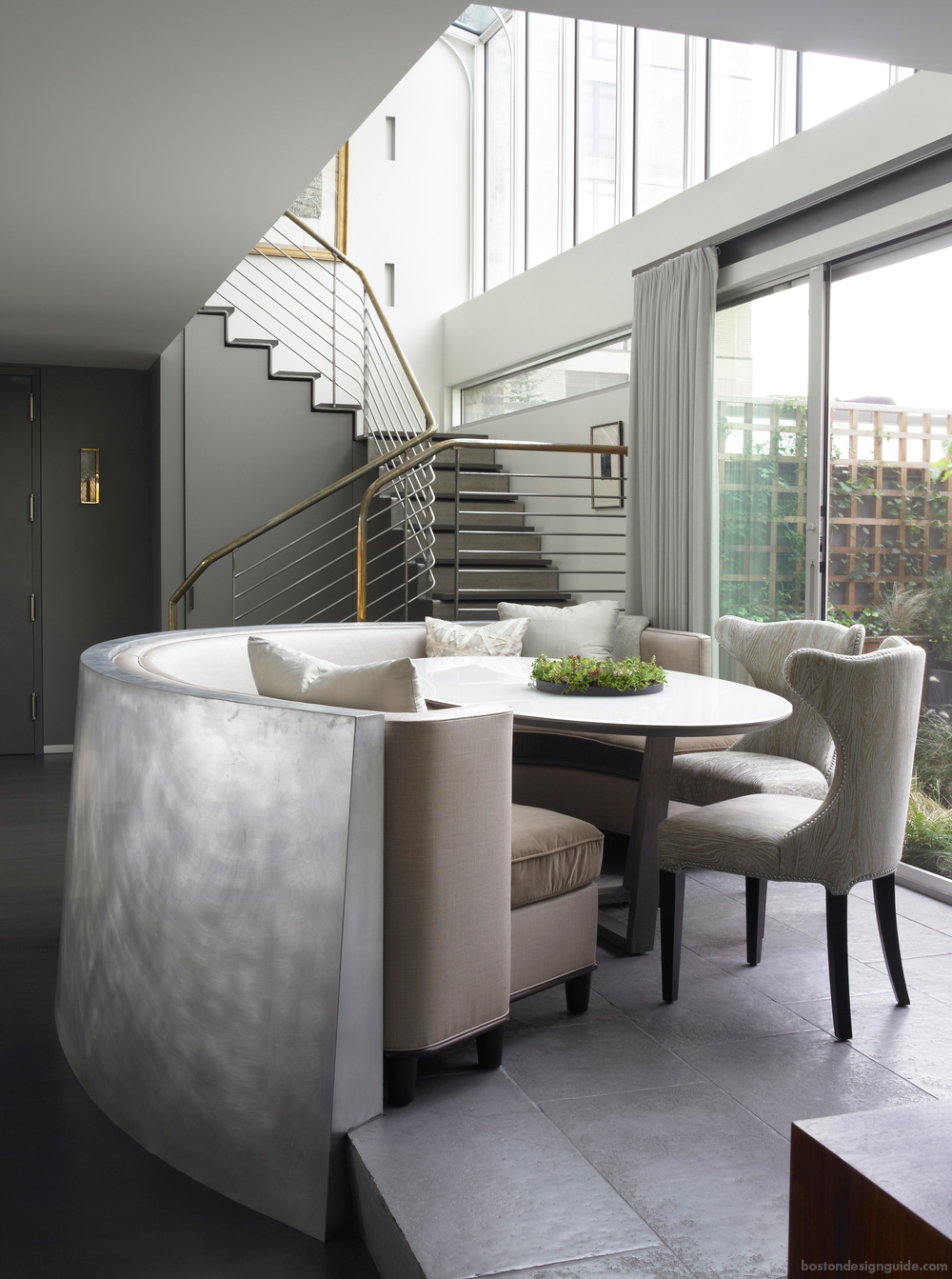 The firm was careful to swathe the setting in soft and comfortable fabrics to foil the harder lines of the sophisticated digs and create plush hangout spaces and niches for the kids and their friends to enjoy. While fiercely edited and a major departure from the pre-war East Side apartment brimming with antiques left behind, this posh new residence was cultivated with a clear goal in mind; to be a family-friendly sanctuary that escapes the bustle of Manhattan even as it honors it.
See more Local Architects Making Thier Mark Beyond New England:
Abaco, Bahamas
Santa Barbara, California
Montecito, California
Miami, Florida