November 1, 2018 | Sandy Giardi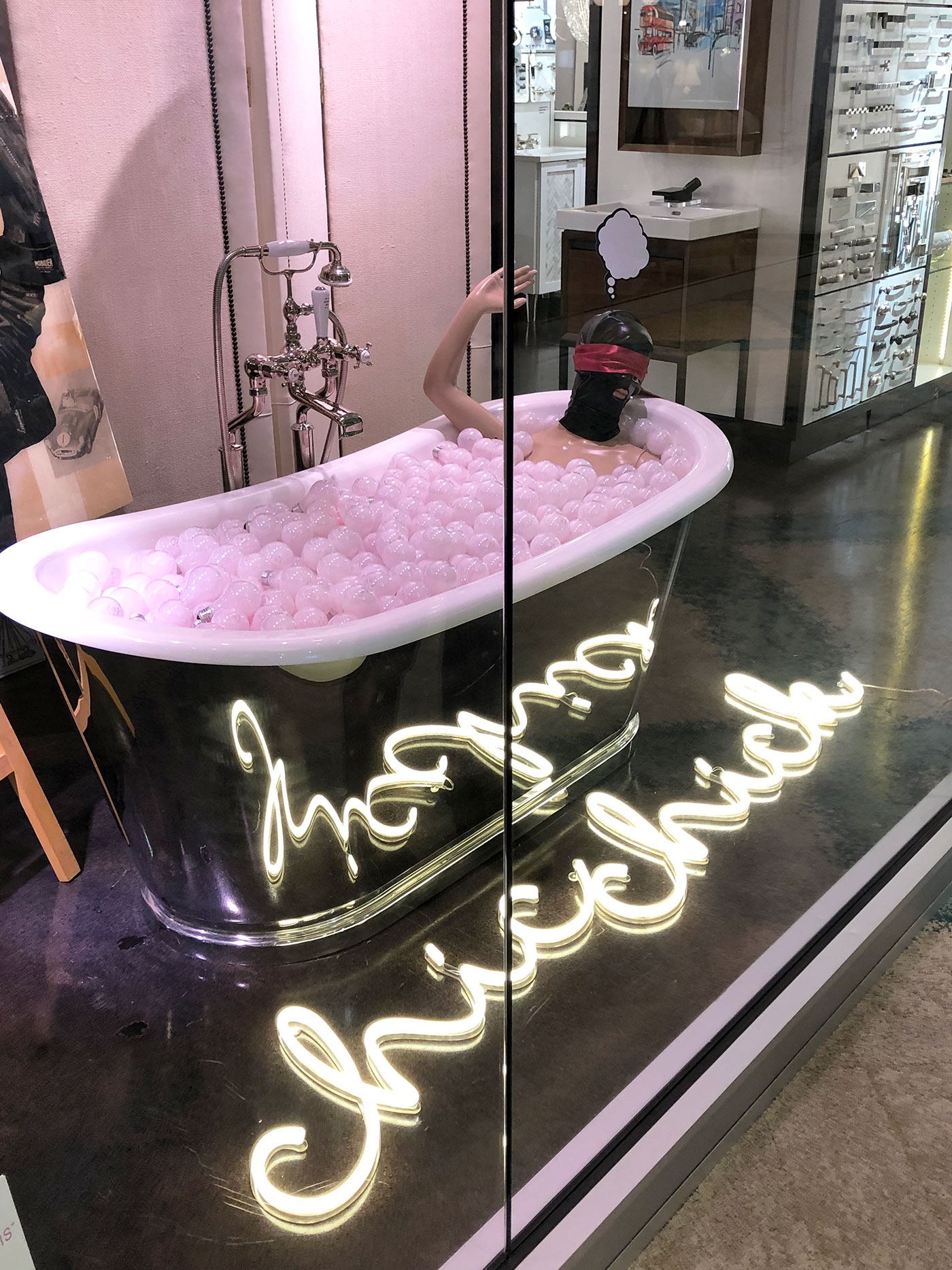 The fourth floor of the Boston Design Center is dressed for tonight's IFDA (International Furnishings and Design Association)-NE Design Awards Gala, a celebration of interior design professionals and their award-winning work. Many of our friends and colleagues are event sponsors—Mitchell Gold + Bob Williams, Roomscapes Cabinetry and Design Center, Designer Bath and Salem Plumbing Supply and Installations Plus, among them—for the festive culmination of a juried competition for interior design, with partial proceeds benefiting the Ellie Fund. 
Part of the fun is the IFDA Window Challenge, where designers were tasked to Think Pink! in honor of Breast Cancer Month and create window vignettes for the occasion. We were down at the Design Center today (and headed back tonight) and wanted to share some of the inspirational and thought-provoking storefronts we encountered. Event goers at tonight's gala will cast a vote for their favorites. What is yours?
"The Journey...Don't Stop Believing"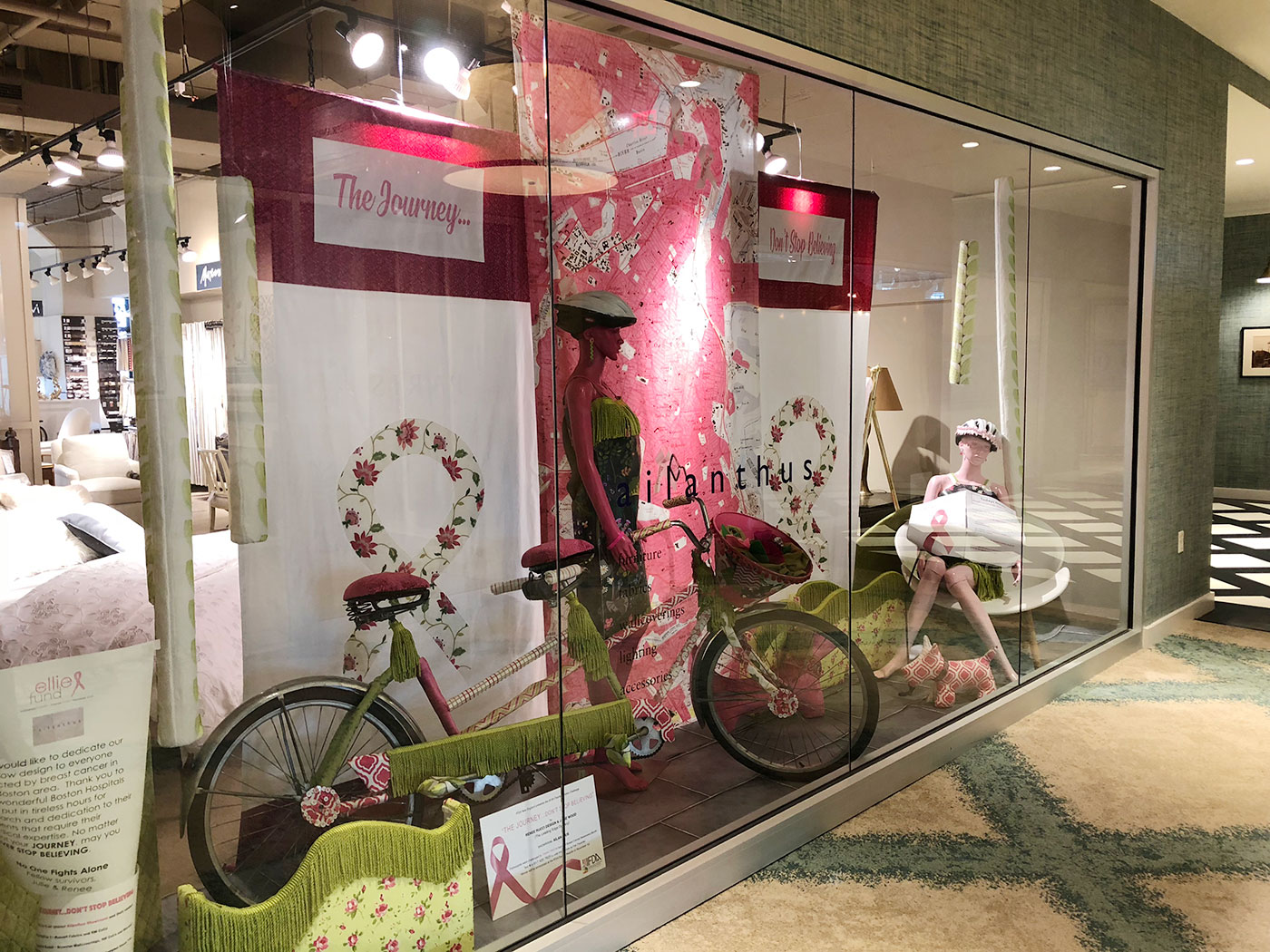 by Renee Rucci Design & Julie Wood (The Leading Edge Drapery), at the Ailanthus showroom
"Mindful Meditation"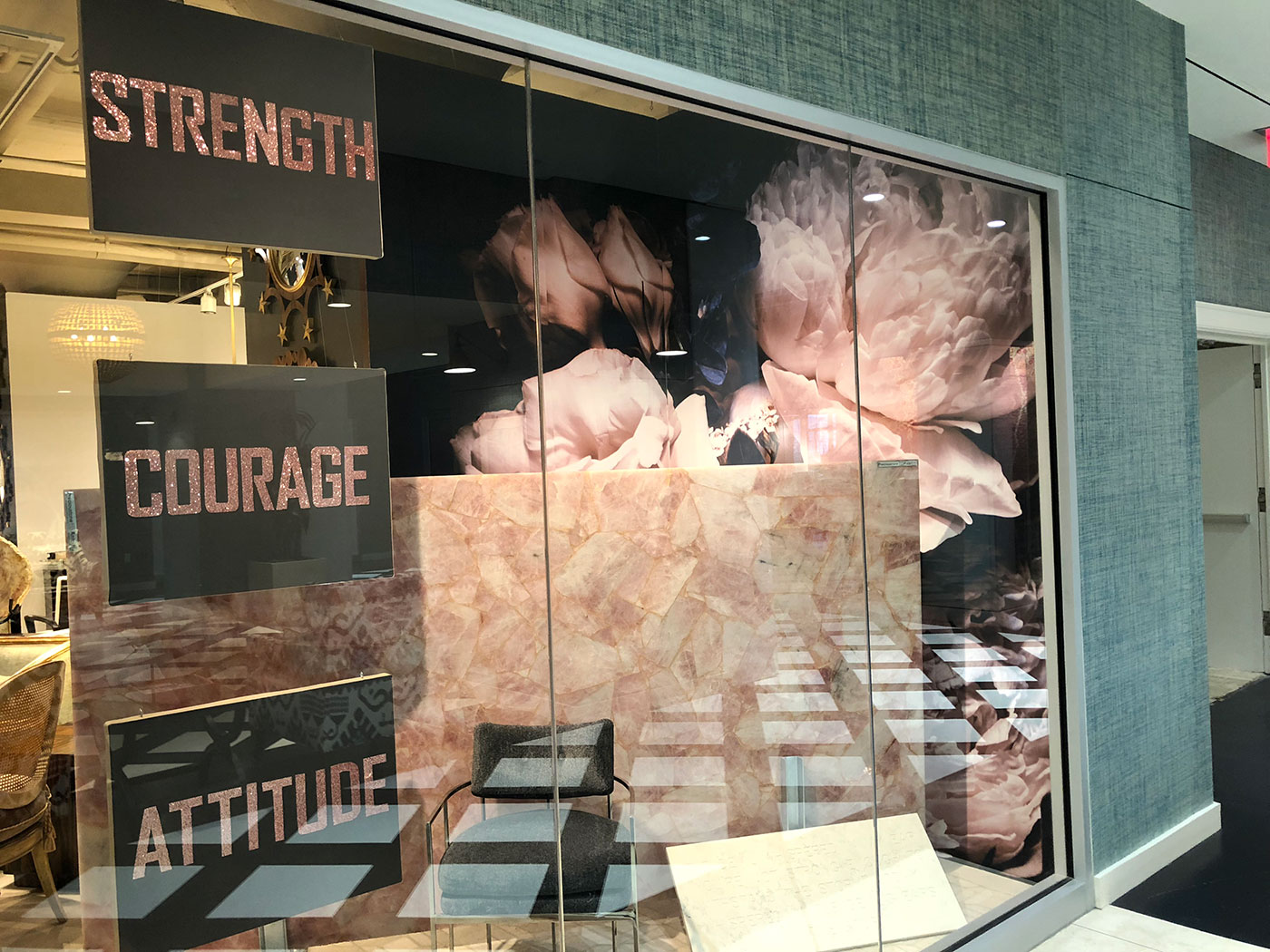 by Eric Roseff Designs in collaboration with Cumar Marble & Granite, at the M-Geough showroom
"#GETSCREENED"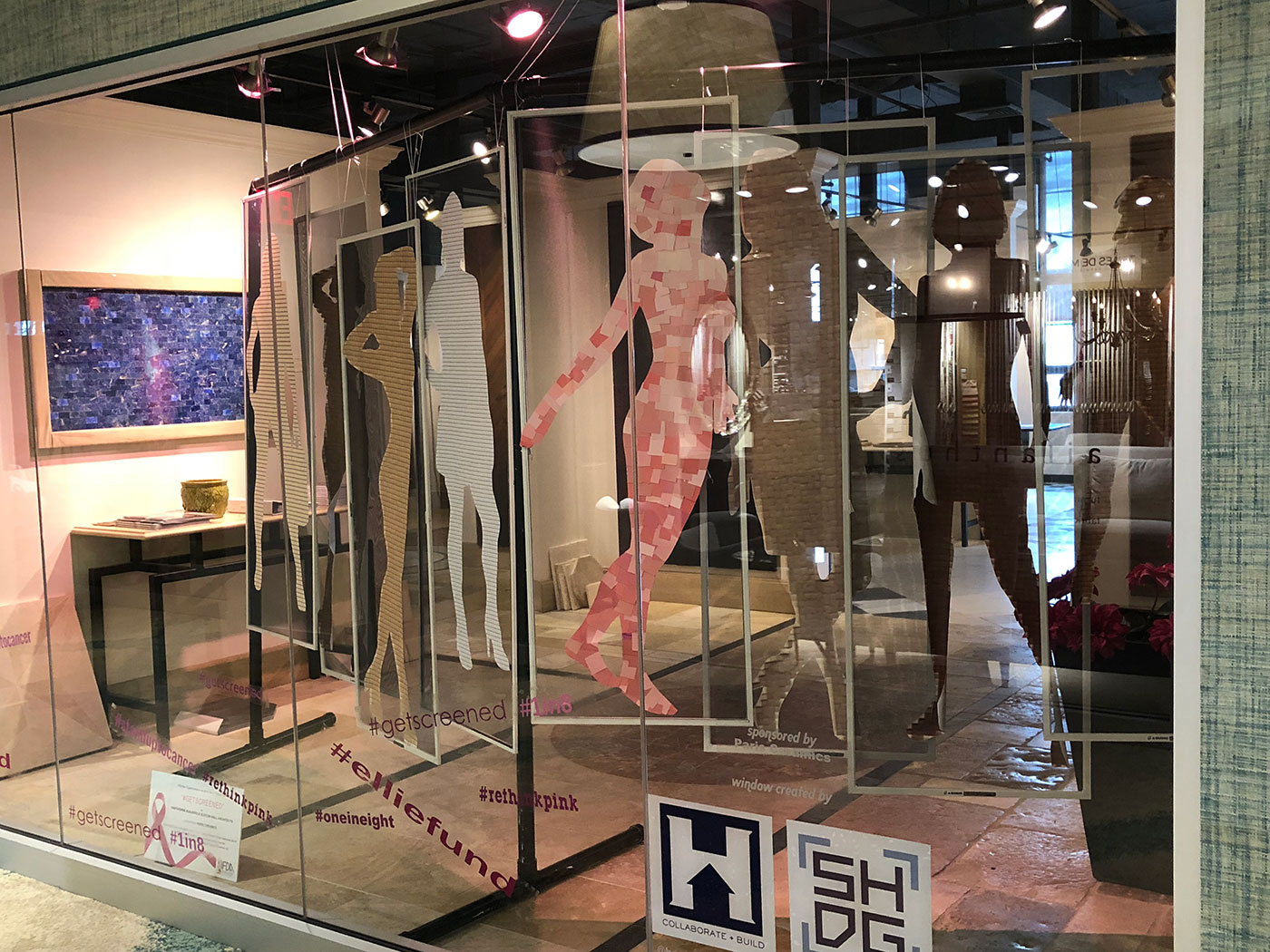 Hawthorn Builders & Slocum Hall Design Group, at the Paris Ceramics showroom
"Rose and Rosemary—We Got This"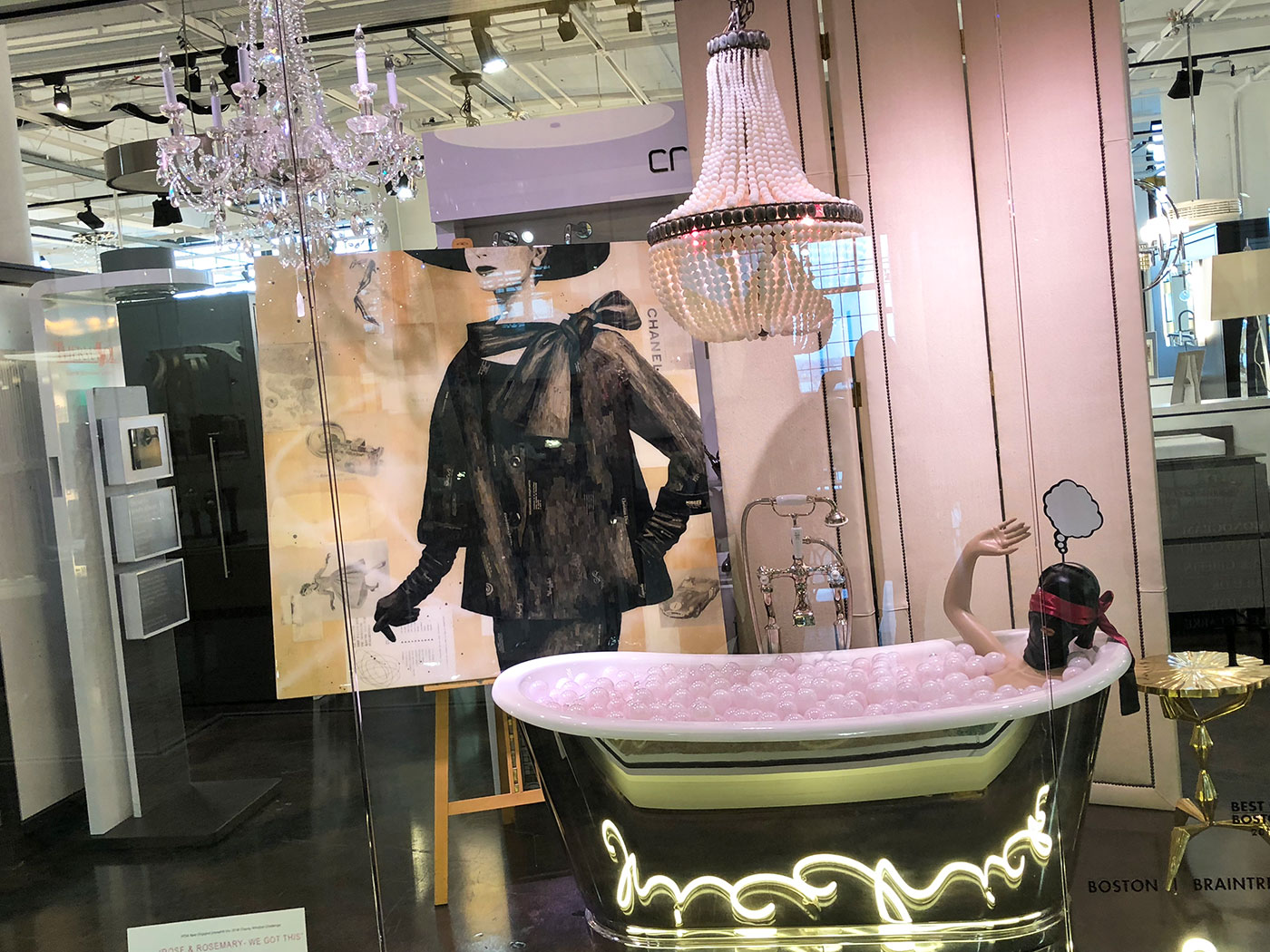 by Dane Austin Design, at the Ardente - Waterspot showroom
"Let's Go Glamping"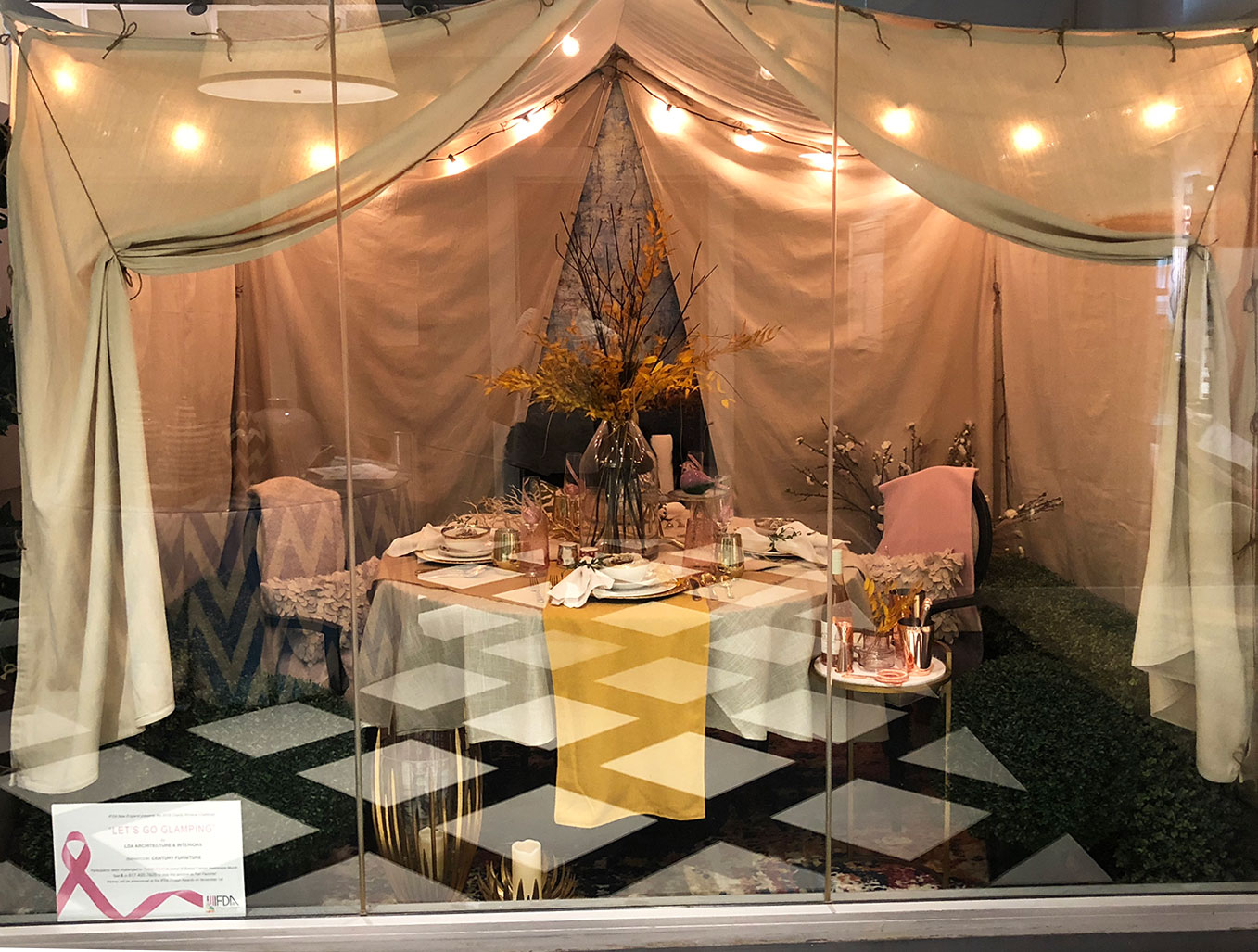 by LDa Architecture & Interiors, at the Century Furniture showroom