July 24, 2019 | Sandy Giardi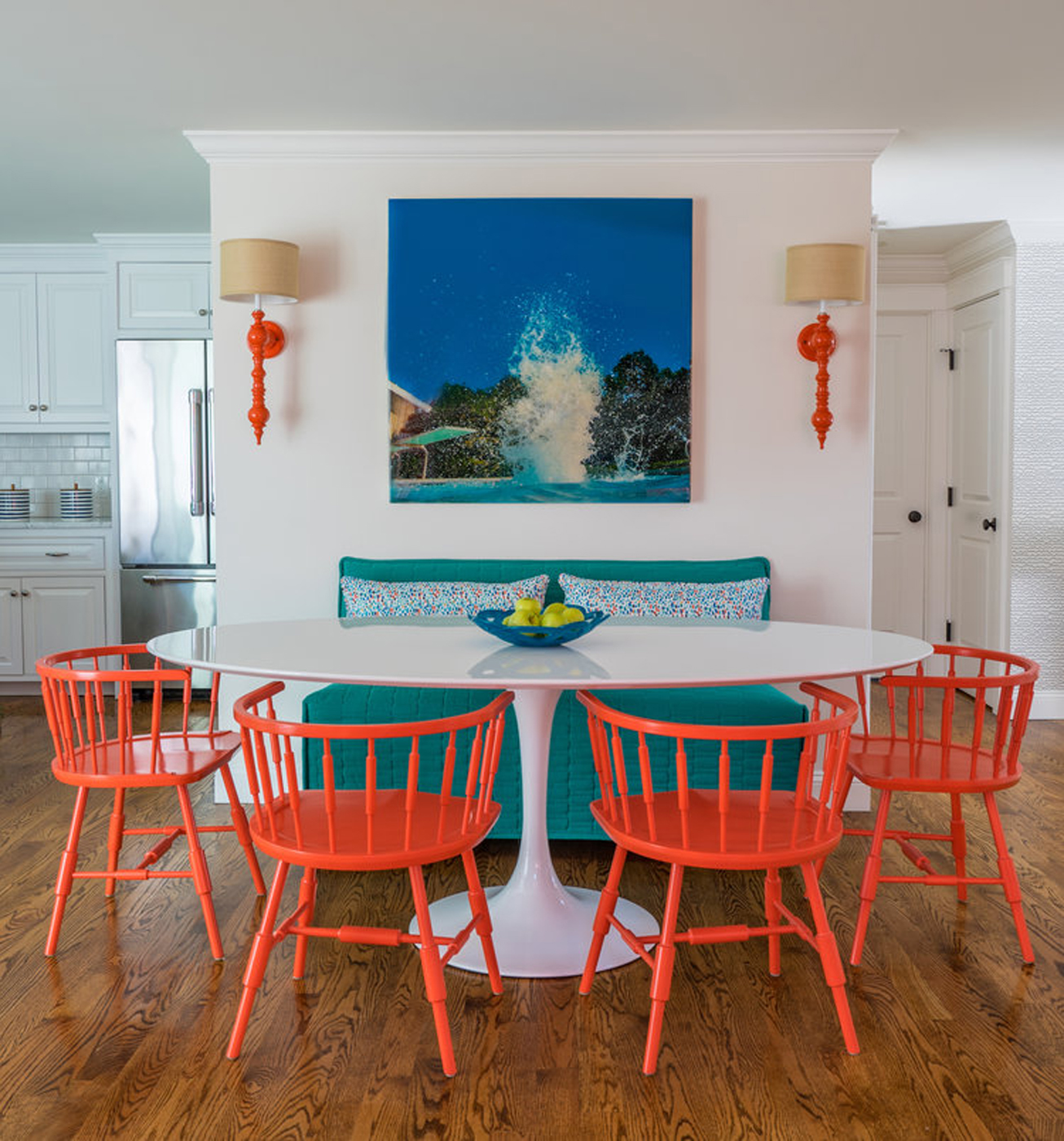 Boston's interior designers and industry professionals are using bold color (and lots of it!) in creative looks for the home. From broad swaths of look-at-me tones to bright white spaces that crackle with coral or pop with turquoise, top minds in home décor and design are expressing their clients' style with panache. Since the joie de vivre in these homes is contagious, we thought we'd pass along the good cheer....
Tangerine Dream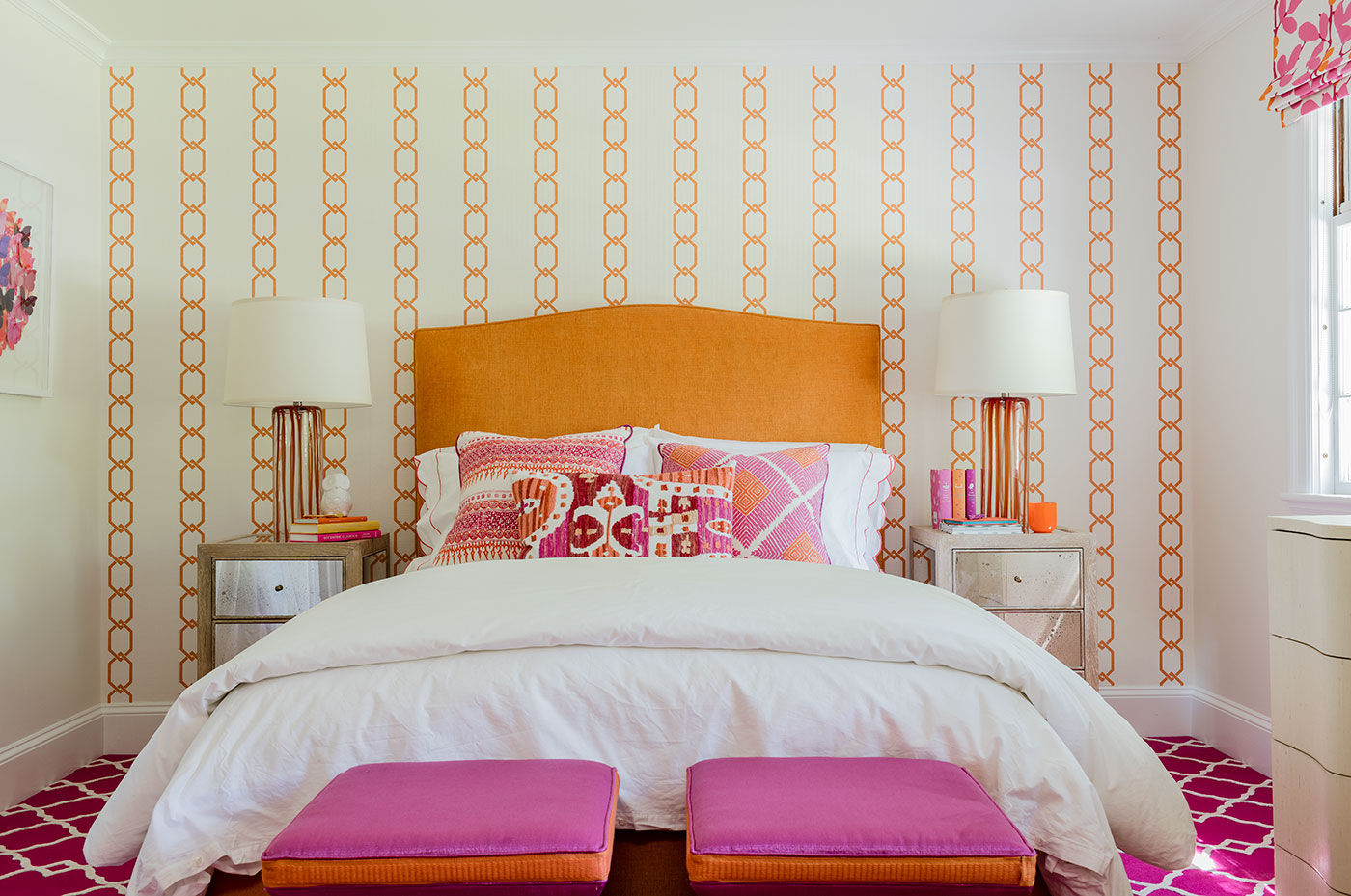 Interior design by Carter & Company Interior Design; photo by Michael J. Lee Photography
This lively bedroom by Carter & Company Interior Design eschews sleepy, serene hues for a compelling mix of fuchsia, orange and downy white. The color spectrum of the room flows from ceiling to floor; tangerine, used as a solid on the headboard and in chain-linked bands on the wall covering, transitions to a punchy pink on the carpet and bedside benches. Both tones meet in the middle for a delicious segue on the throw pillows, art and window treatment.
Nattiest Nook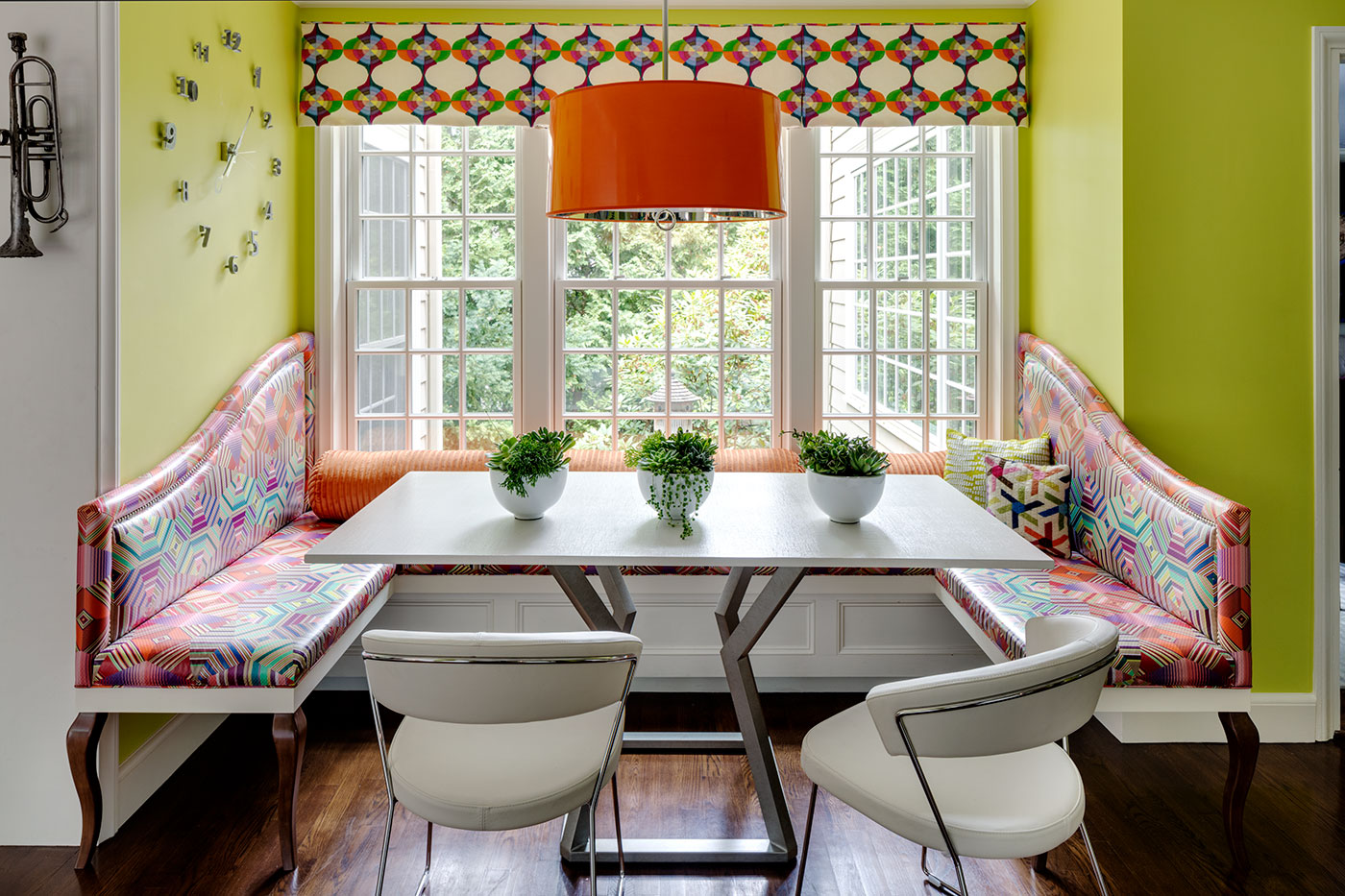 Interior design by Heather Vaughan Interior Design
We love the energy and optimism of this sunny, eat-in nook by Heather Vaughan Interior Design. Overlooking the trees, this jubilant space plays with color and form—from the multicolored banquettes with asymmetrical backs, to the crisp, patterned valance to the shapely legs of the table and bench seating. The stark white elements, like the tabletop and butter-soft chairs, together with Benjamin Moore's Grape Green paint on the walls, make the space pop that much more, and we're certainly crushing on that orange chandelier that pulls it all together. 
Feeling Blue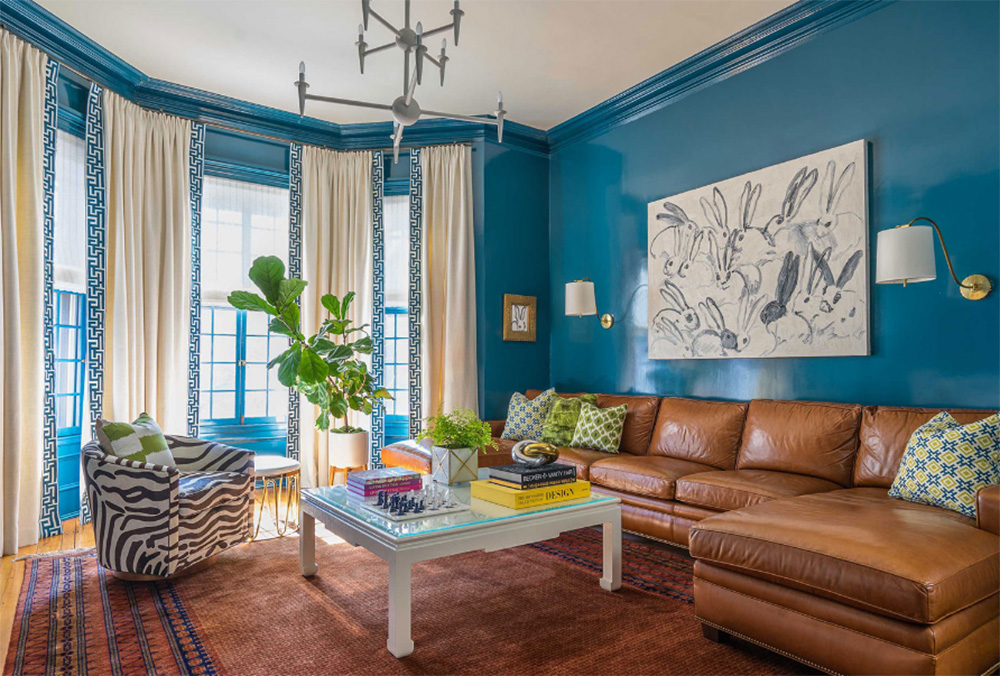 Draperies and pillows by Carole Bruce Workroom; interior design by Liz Caan & Co.
Interior designer Liz Caan uses a lustrous, Caribbean blue as the backdrop for a comfortable family room that looks smashing with the tawny tones of the leather sofa and rug. Here, the saturated color stretches clear to ceiling (even on the molding). Carole Bruce of Carole Bruce Workroom picked up on the lustrous tone in the Greek key trim of the draperies and on the upholstery of colorful pillows. 
Lake Effect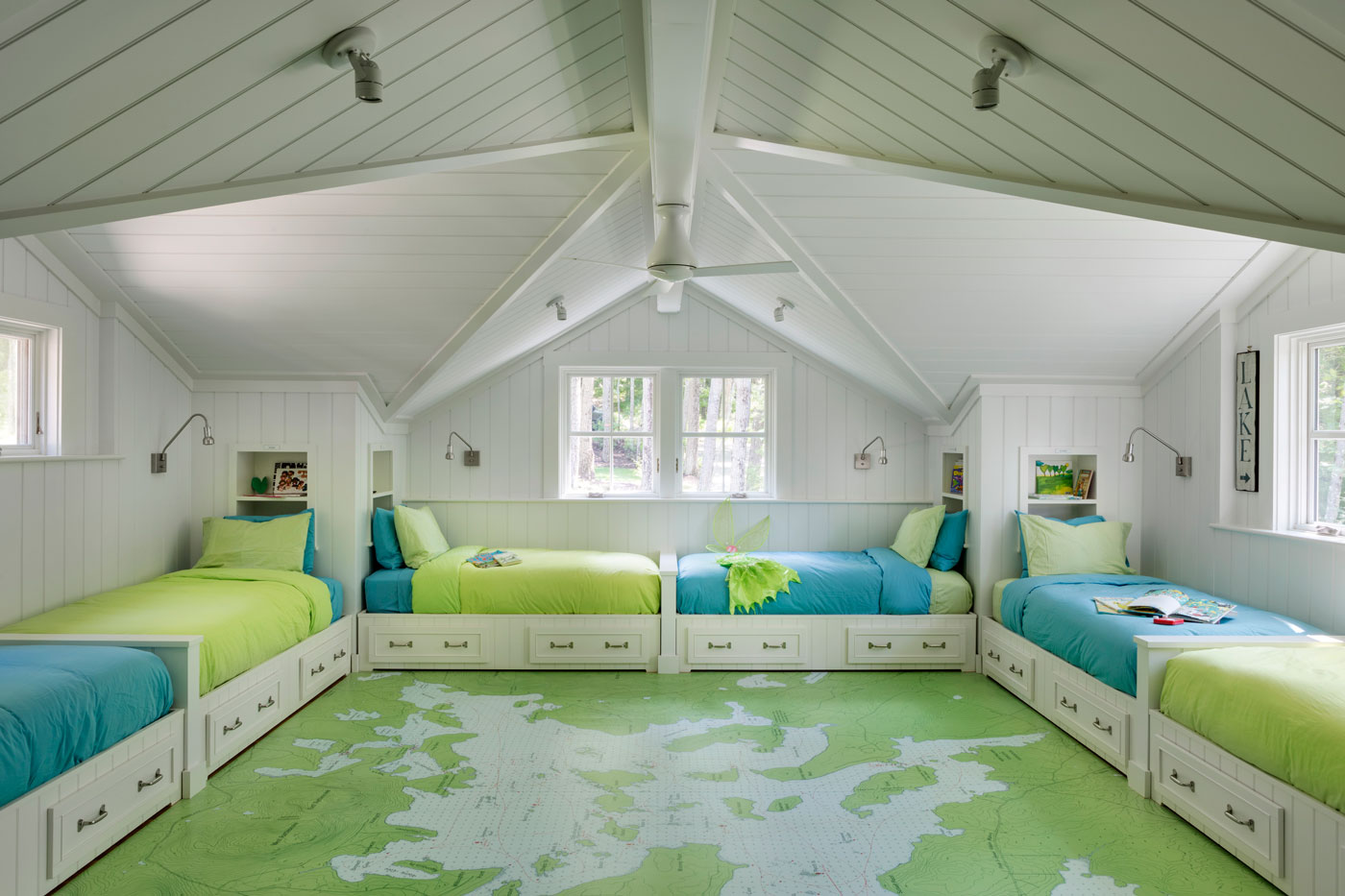 Interior design by LDa Architecture & Interiors; construction by Denali Construction Corporation; photo by Greg Premru
This turquoise and lime green bunkroom atop a Squam Lake garage by LDa Architecture & Design and built by Denali Construction Corporation leaves guests of all ages clambering for a spot within this feel-good lair. The interior design of this space was driven by its flooring: a navigational map of Squam Lake and the islands (an oversized decal mounted onto plywood) and the client's idea. With its cubbies, built-in drawers and reading lamps, the hideout is as functional as it is fun, and, much like the lake itself, alternately peaceful and spirited.
Top image: Martha's Vineyard Interior Design