June 16, 2020 | Sandy Giardi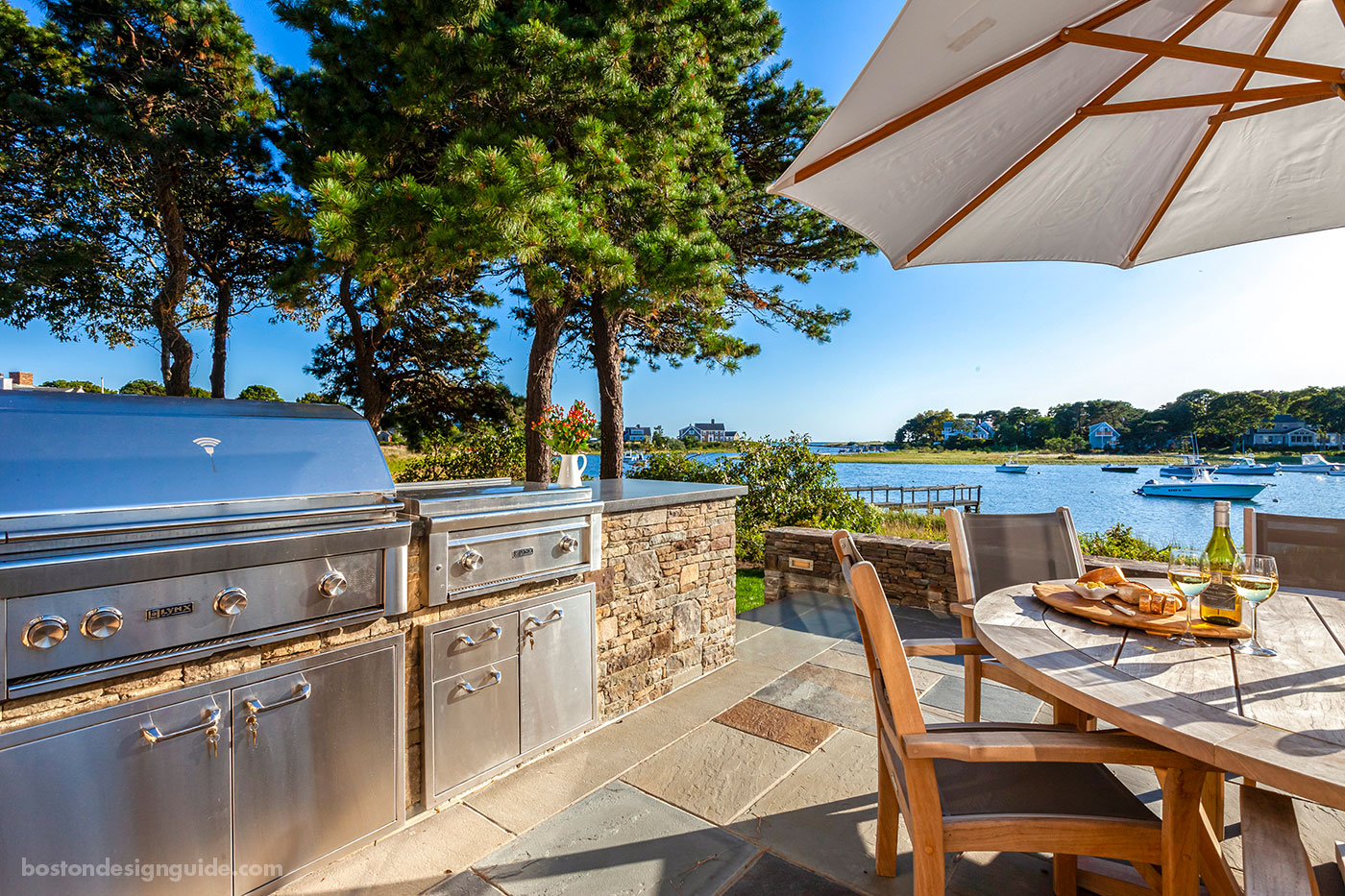 Whether noshing, sipping, grilling or indulging, it's officially time for fresh-air feasts in nourishing settings. Everyone's favorite table is under the sky or the stars, perhaps this year more than ever. Let these tables, bars and settings serve as food for thought….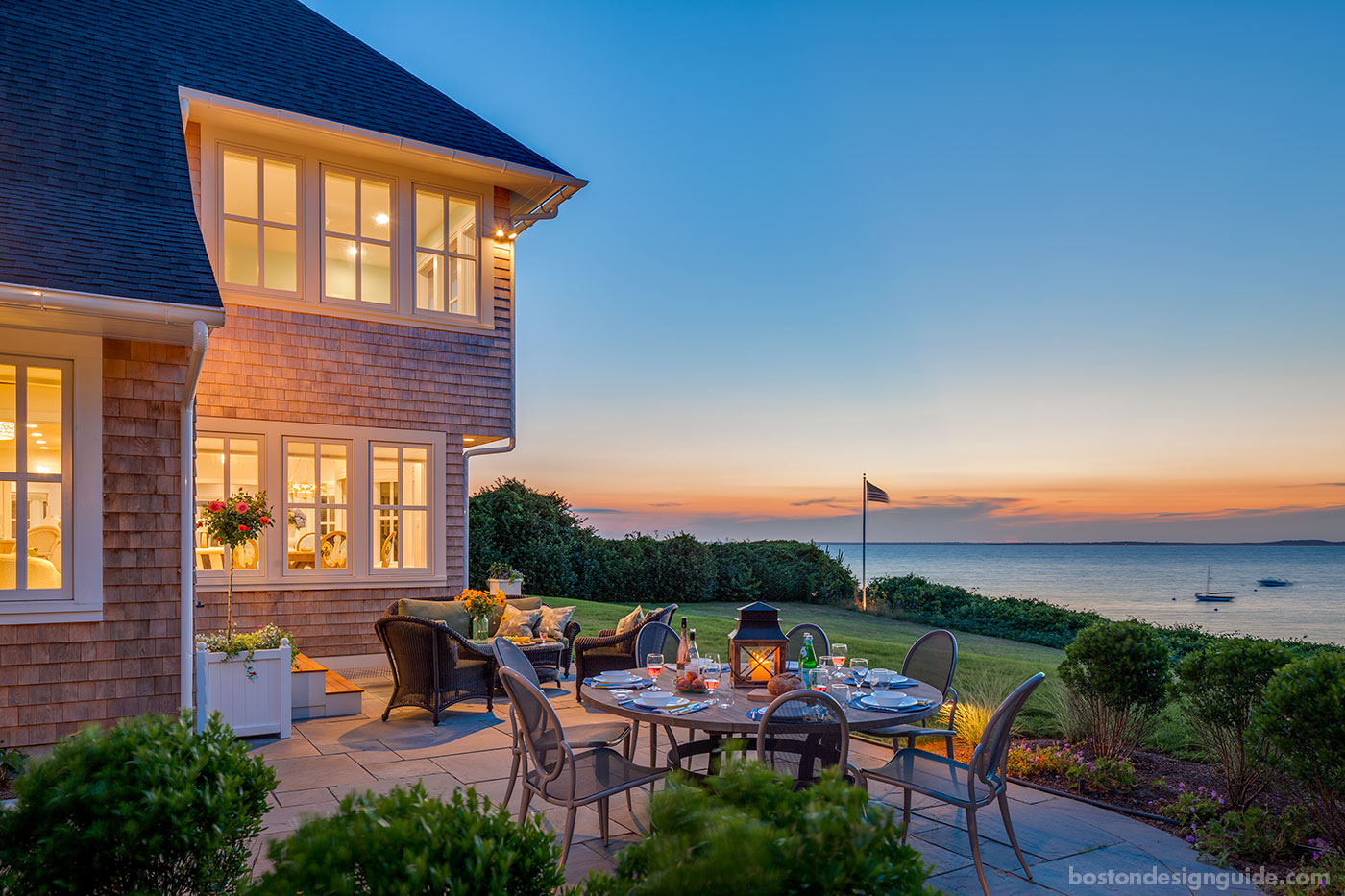 Designed and built by Polhemus Savery DaSilva Architects Builders (PSD); image by Brian Vanden Brink 
This scene from a harborside home, designed and built by Polhemus Savery DaSilva Architects Builders (PSD), captures the essence of summertime. Come dusk, the side patio is the place to be, as residents drink in water views and glorious sunsets.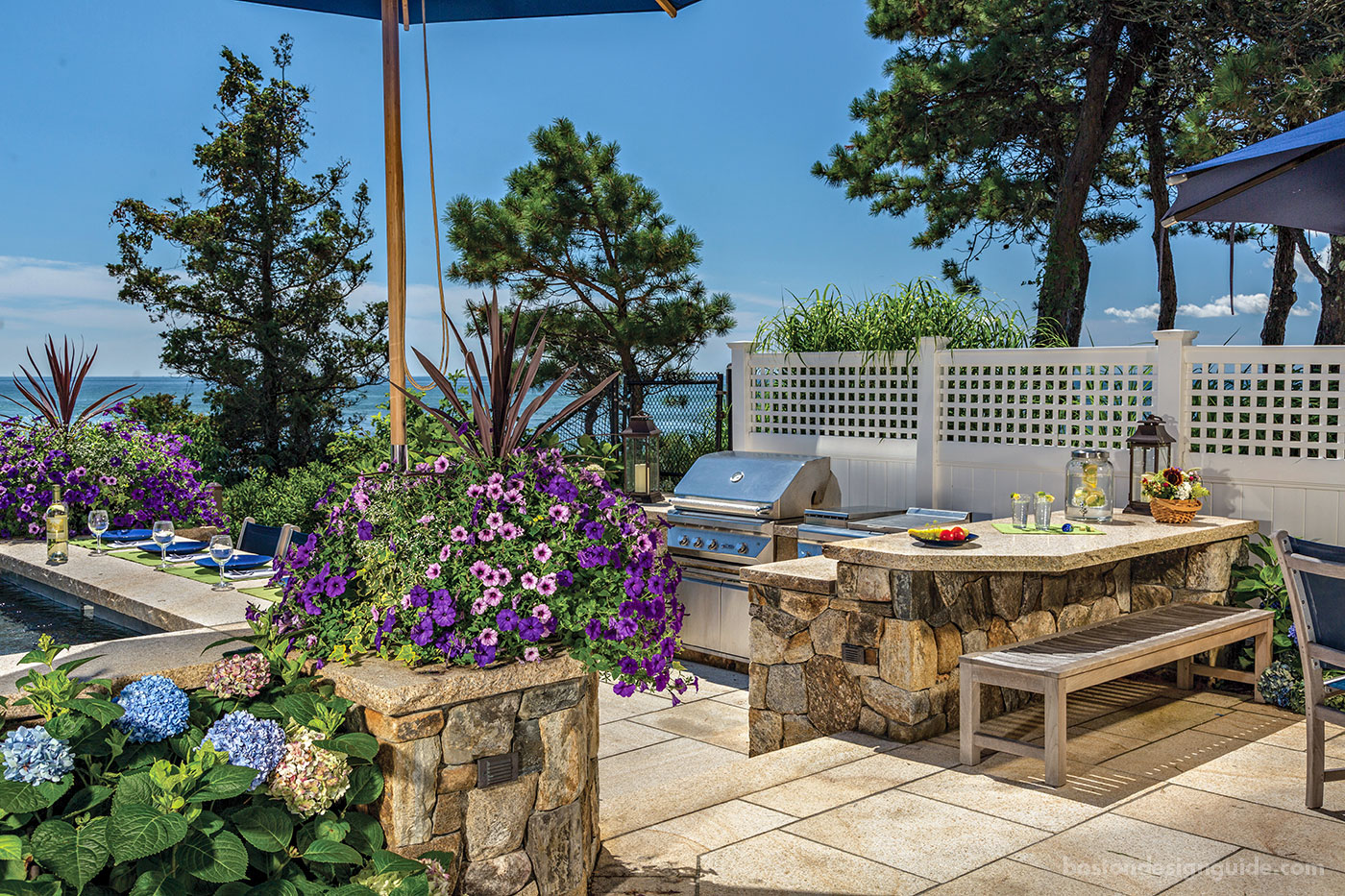 Landscape design and construction by Sudbury Design Group; photo by Dan Cutrona
This small terrace, designed and constructed by Sudbury Design Group, overlooking Nantucket Sound is big on pleasure and insight. In addition to a table carved in stone by the grilling station, there is a second bar area overlooking a negative edge pool. Gunite stools submerged in the pool also make use of the counter.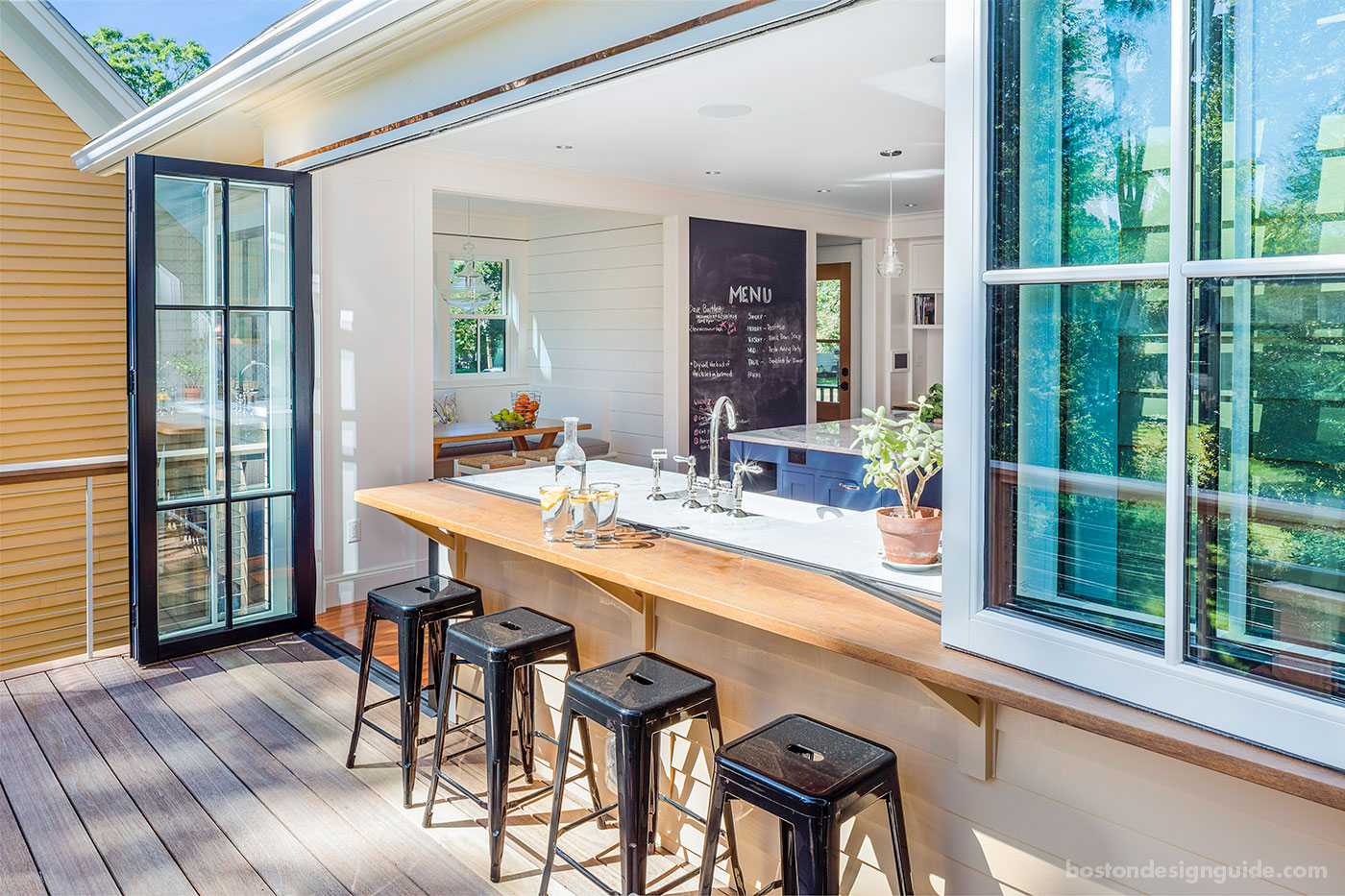 Construction by JW Construction; photo by Greg Premru 
This feel-good kitchen constructed by JW Construction opens right up to the patio for the ultimate in cabana-style eating. This brilliant design allows the residents to use the kitchen's amenities but transforms the complete scene into a summery hangout.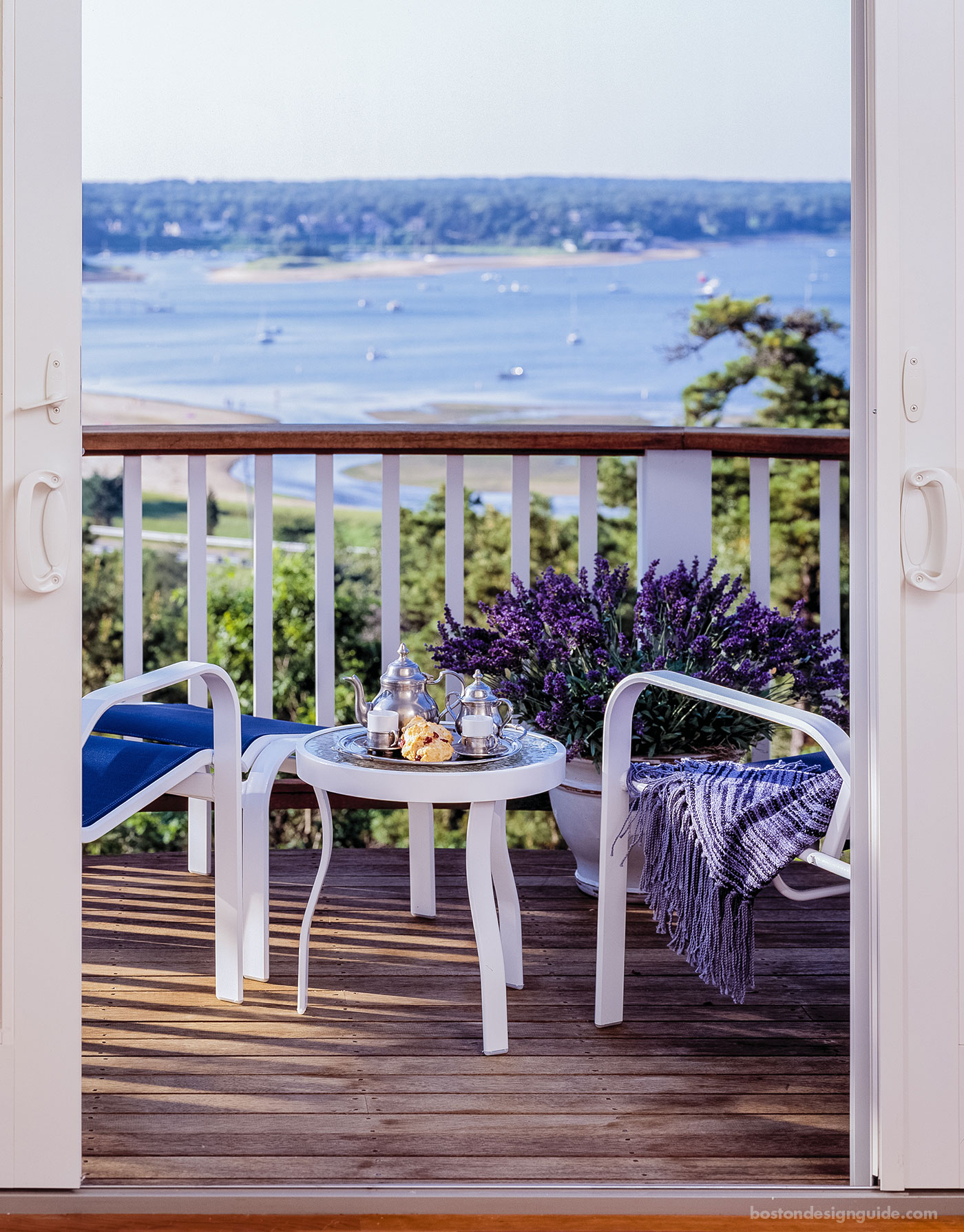 Design and construction by Architectural Design Inc., | AD Build
Imagine taking in these views with your morning coffee or tea. This private balcony by Architectural Design Inc., | AD Build is a beautiful way to greet the day.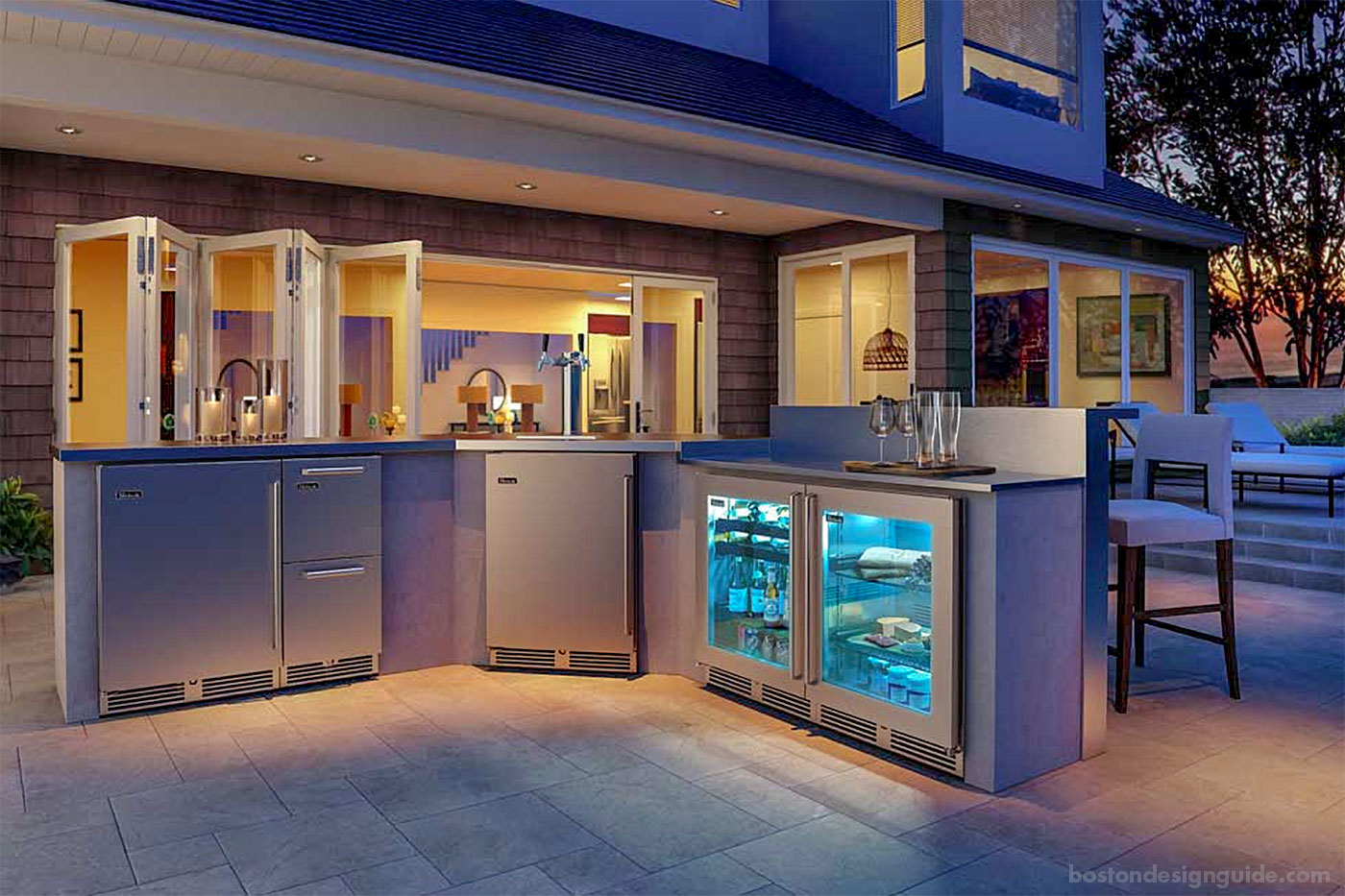 Image courtesy of Ferguson Bath, Kitchen and Lighting Gallery 
The appliances of Ferguson Showrooms allow patrons to recreate their favorite neighborhood watering hole at home. The Perlick "Signature Series" collection (pictured above) includes everything needed for the perfect terrace bar—a Beverage Center, Compact Refrigerator and Freezer, and Outdoor Kegerator.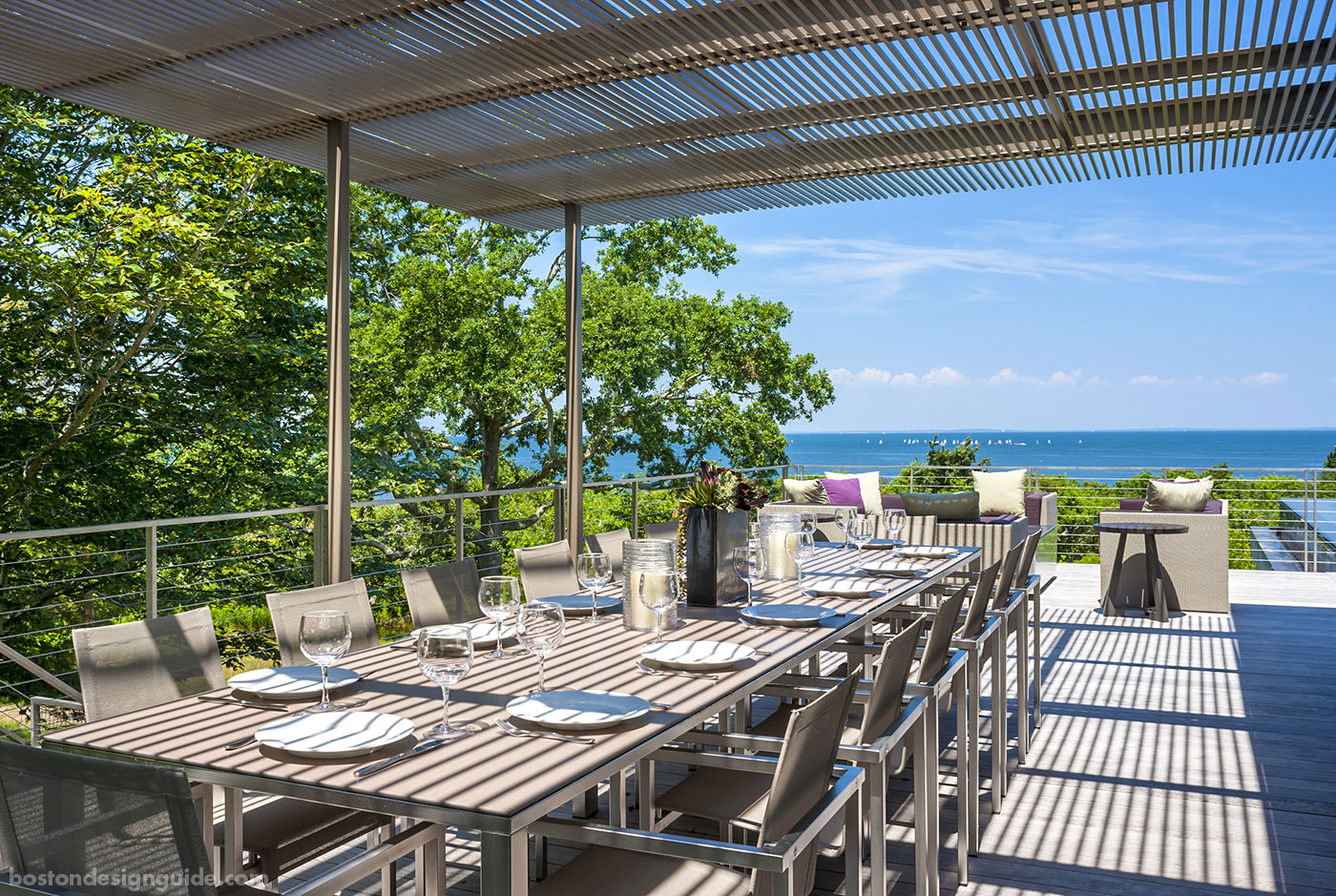 Construction by Kistler & Knapp Builders; landscape construction by R.P. Marzilli & Company; photo by Warren Jagger
This outdoor dining area by Kistler & Knapp Builders is part of a larger pool house and pavilion on Cape Cod with enviable, panoramic views. Here, residents and guests can sit down to a meal under the pergola and then retire to lounge seating around the fire feature.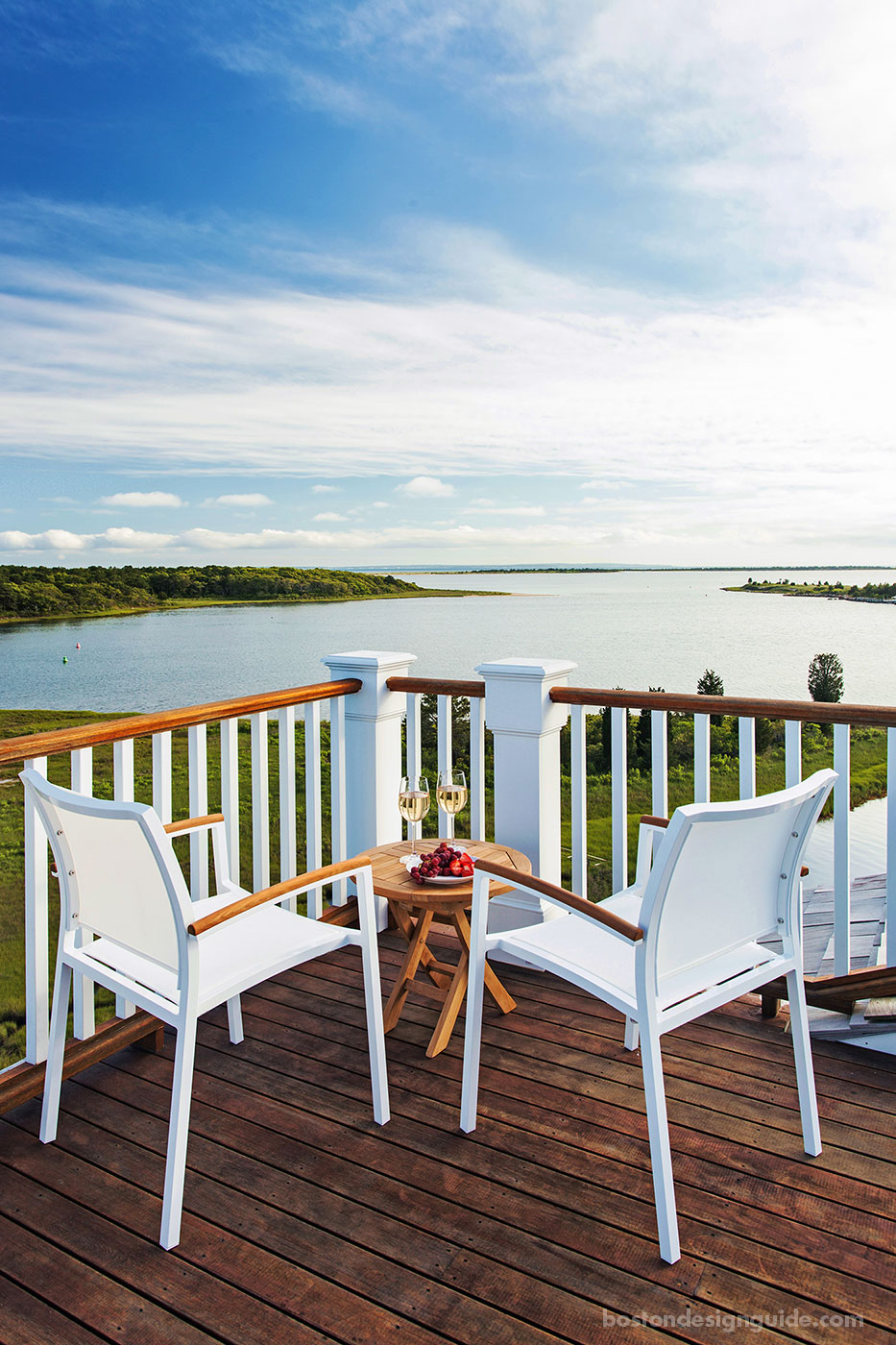 Designed and constructed by Thomas J. O'Neill, Inc.; photo by Dan Cutrona
A private deck, designed and built by Thomas J. O'Neill, Inc., is proof that a peaceful setting for two and a crisp glass of wine can be preferable to crowd gathering. This intimate perch is all about immediate company and the seaside vista outstretched in the distance.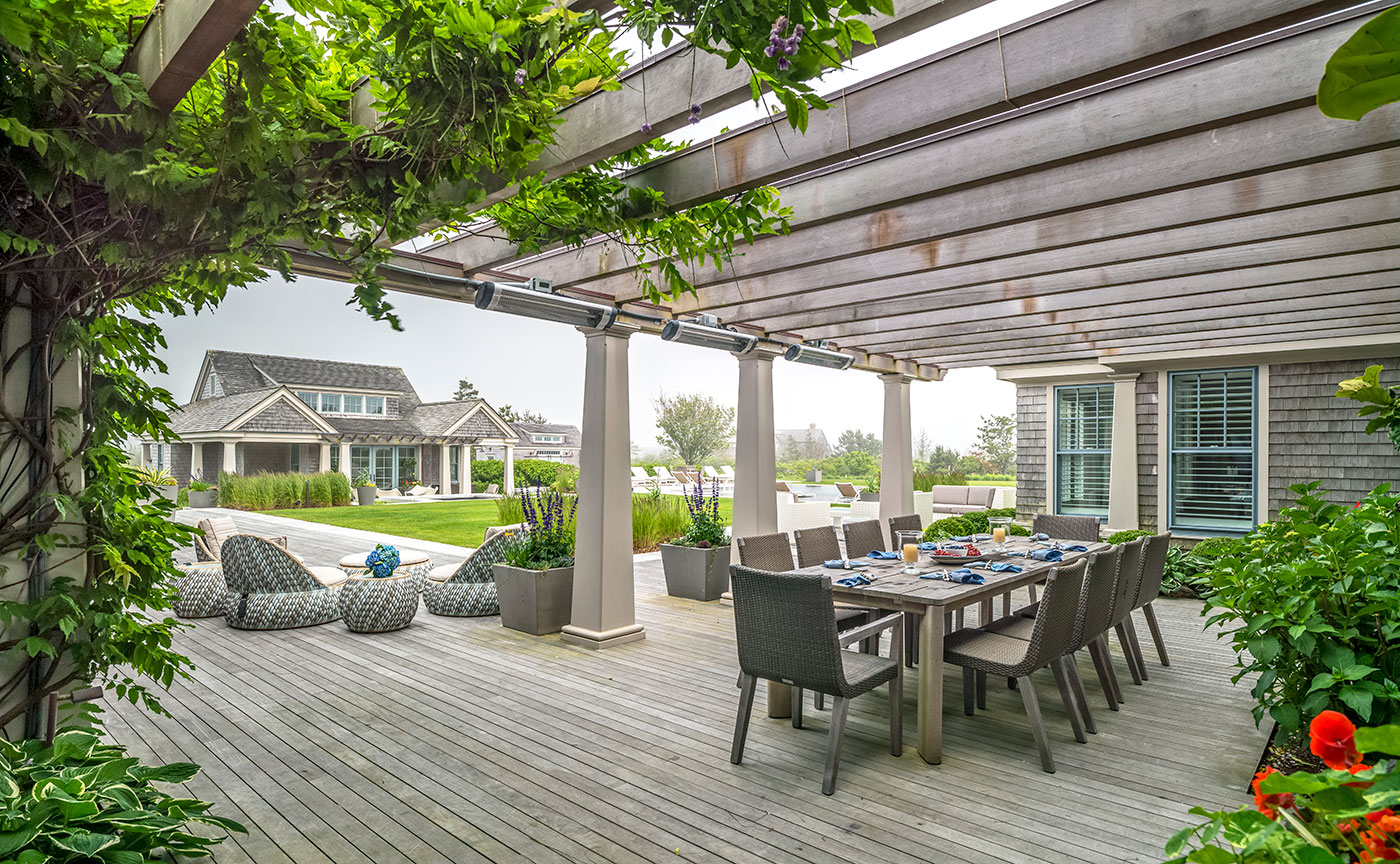 Landscape architecture: Gregory Lombardi Design; landscape contracting by Atlantic Landscaping; photo by Richard Mandelkorn
Underneath a pergola canopy shaded by climbing vines, this outdoor table is the central gathering place for shared meals. It's part of a Nantucket landscape conceived by Gregory Lombardi Design which was designed to delight individuals of all ages as well as small and larger groups.
Top image: McPhee Associates of Cape Cod; landscape design by McNamara Bros.; photo by Amber Jane Barricman