May 29, 2020 | Sandy Giardi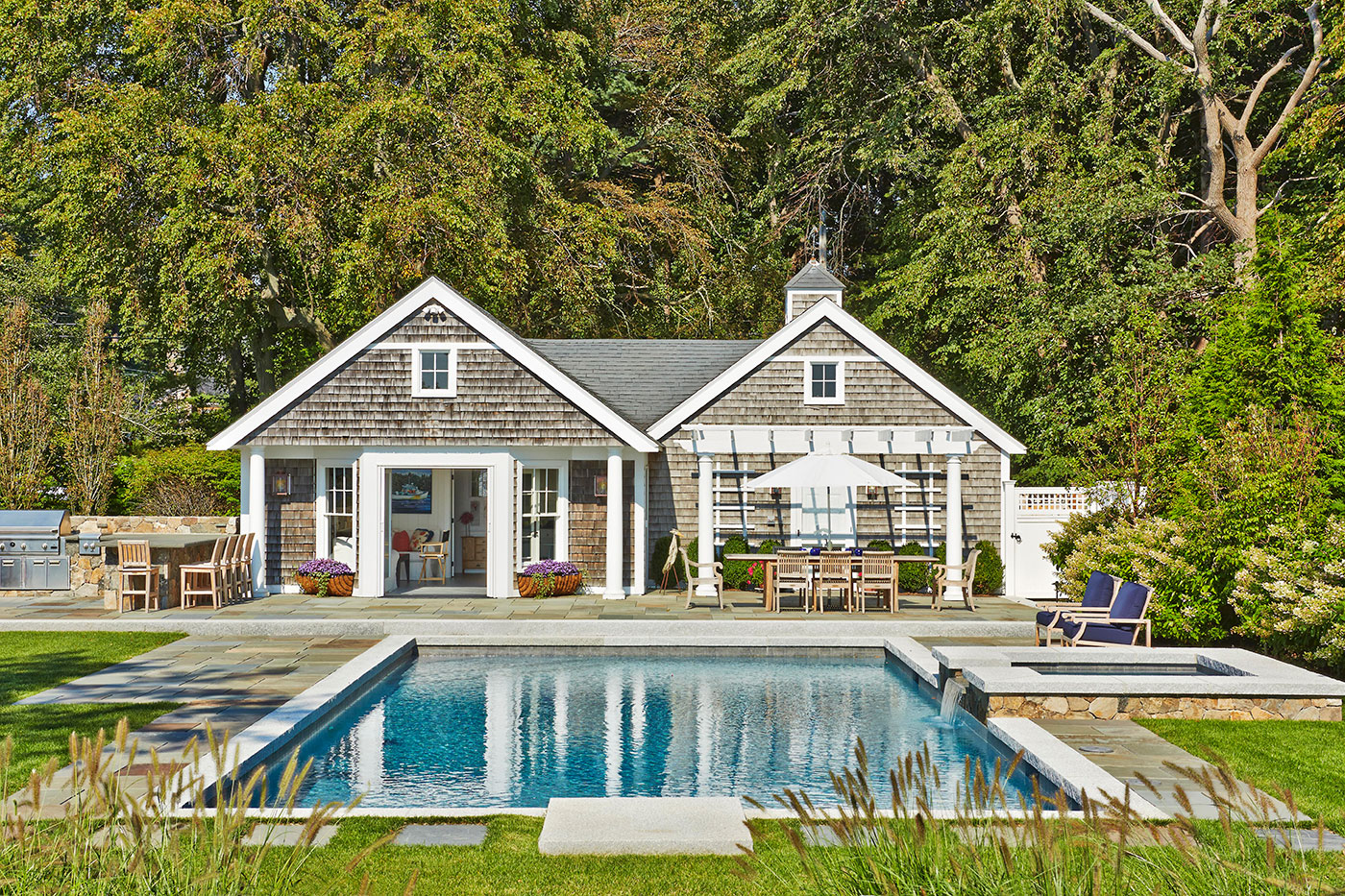 From family playgrounds by the sea to courtyard living rooms and convivial poolside terraces, these striking landscapes bring the art of living en plein air to higher ground....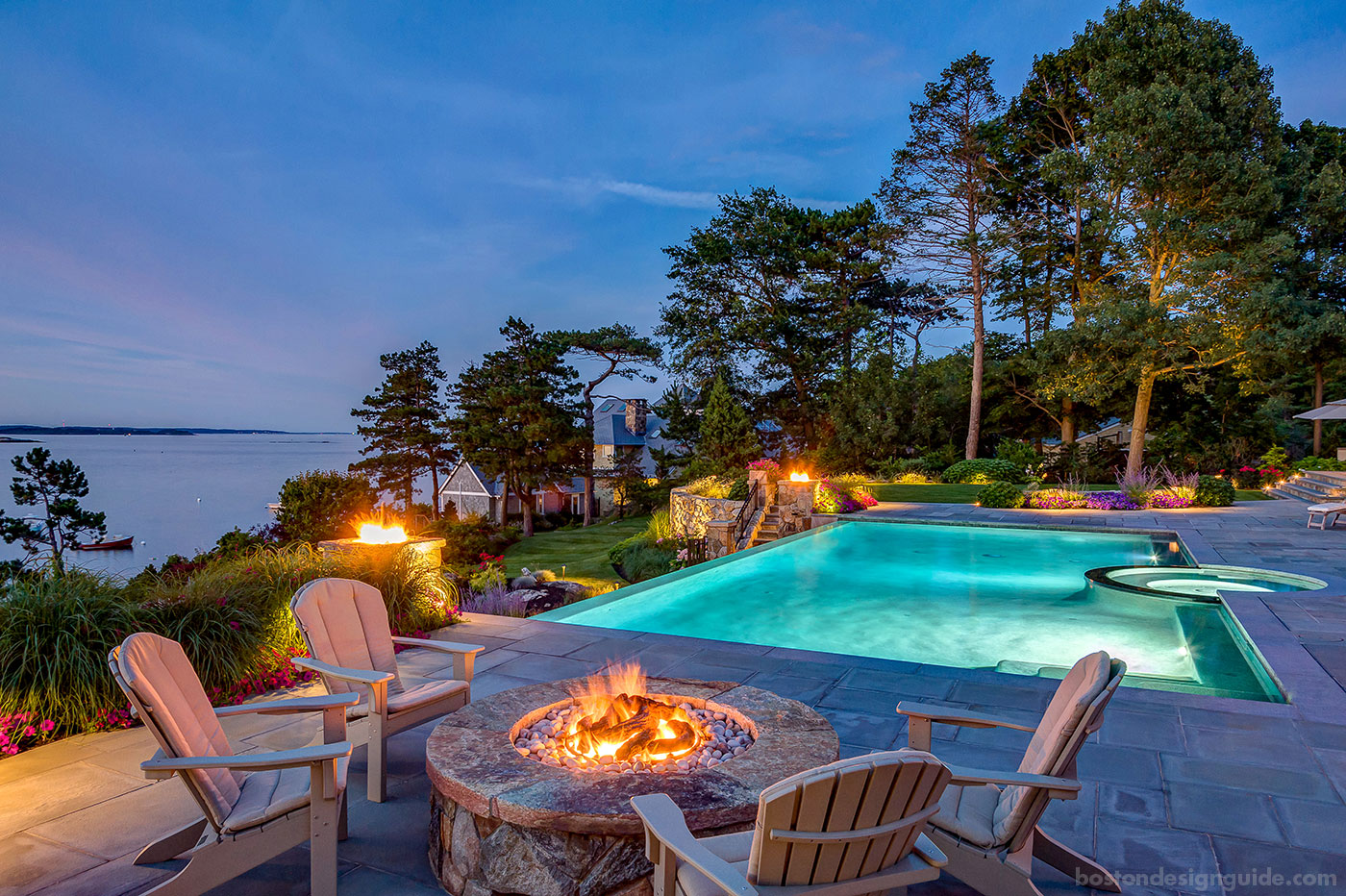 Landscape architecture by Tucker Architecture and Landscape; landscape construction by R.P. Marzilli & Company; photo by Rosemary Fletcher Photography
R.P. Marzilli & Company carved this family paradise with a seaside lookout from an existing terrain of slope and ledge. Breathtaking by night and by day, the outdoor living areas include a bluestone dining terrace, fire pit, infinity pool and dramatic fire piers that alight the pool wall.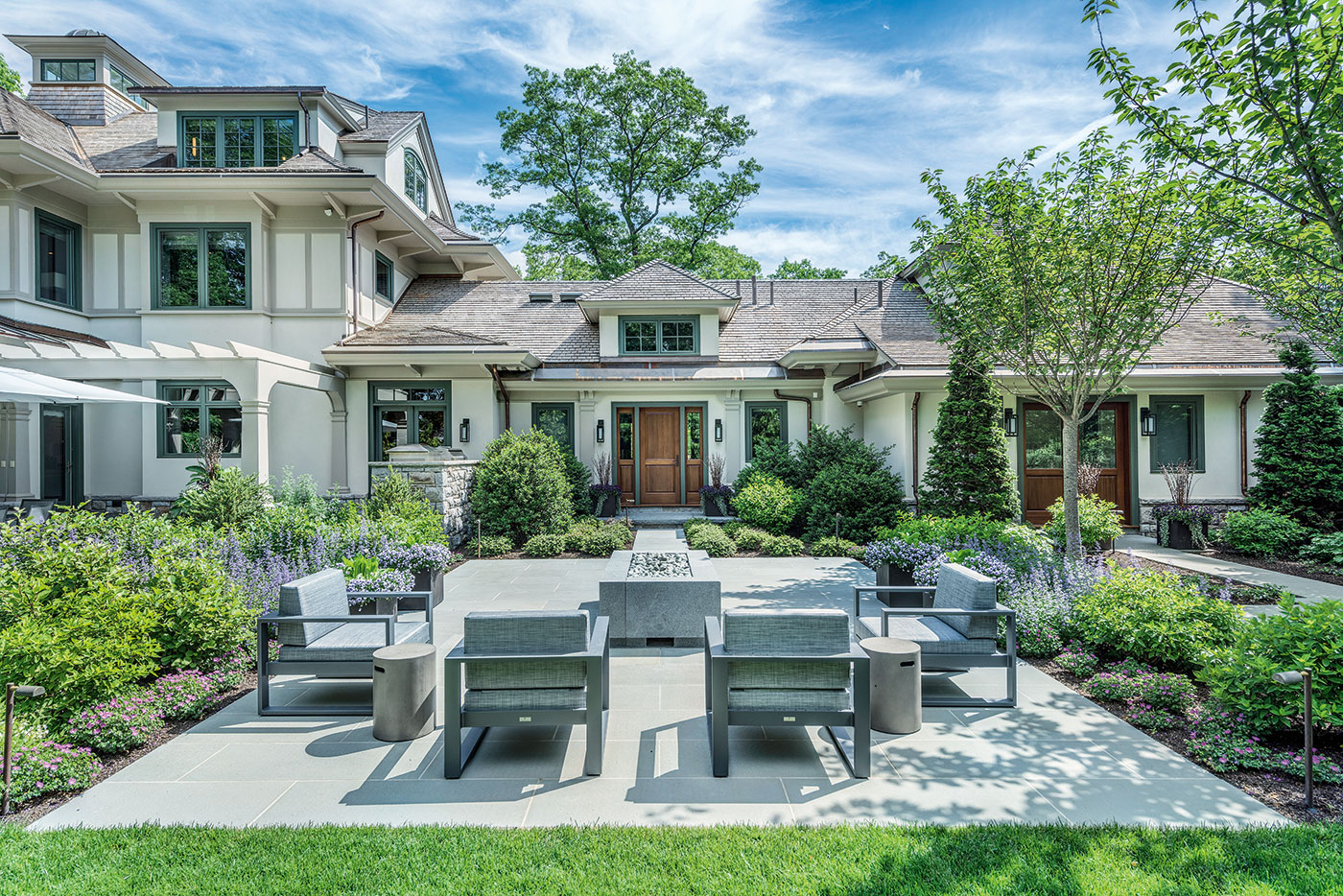 Landscape architecture by Gregory Lombardi Design; landscape construction by Landscape Creations; architecture by Morehouse MacDonald and Associates; construction by Sanford Custom Builders; photo by Nat Rea Photography  
This fire feature and terrace, designed by Gregory Lombardi Design and constructed by Landscape Creations, is part of an outdoor program that offers family-centric "rooms" for every season. This feel-good setting uses classic New England materials, like granites and bluestone, to cultivate a California vibe.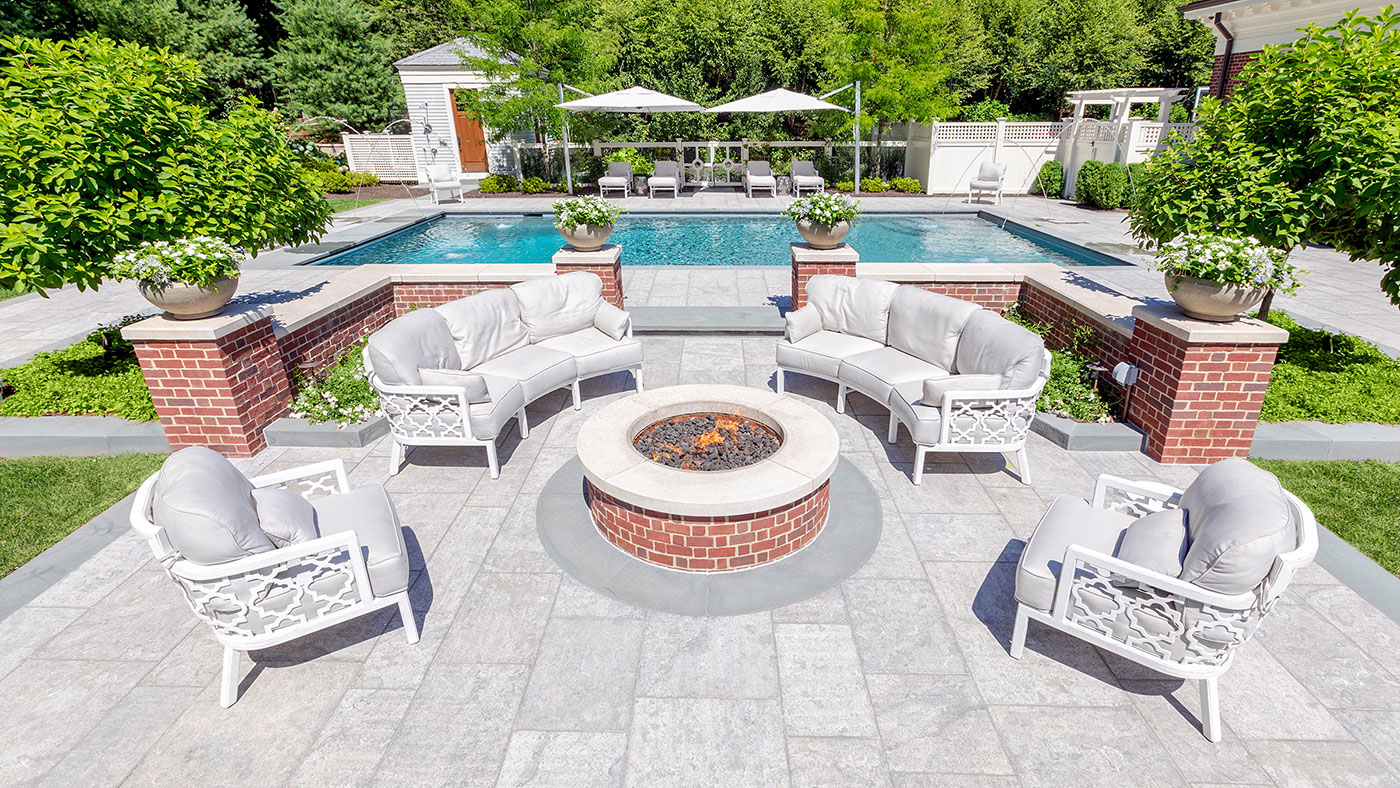 Landscape construction by the Schumacher Companies; photo by Mitch Harper
A sparkling pool terrace crafted by the Schumacher Companies is upbeat and refreshing with its Black Irish limestone (truly!), red brick and a circular fire feature. Arcing streams of water from custom spouts within the coping complete the effect, making a gentle splash. 
Top image: mulit-programmed pool terrace and landscape by a Blade of Grass; photo by Charles Mayer