January 1, 2019 | Sandy Giardi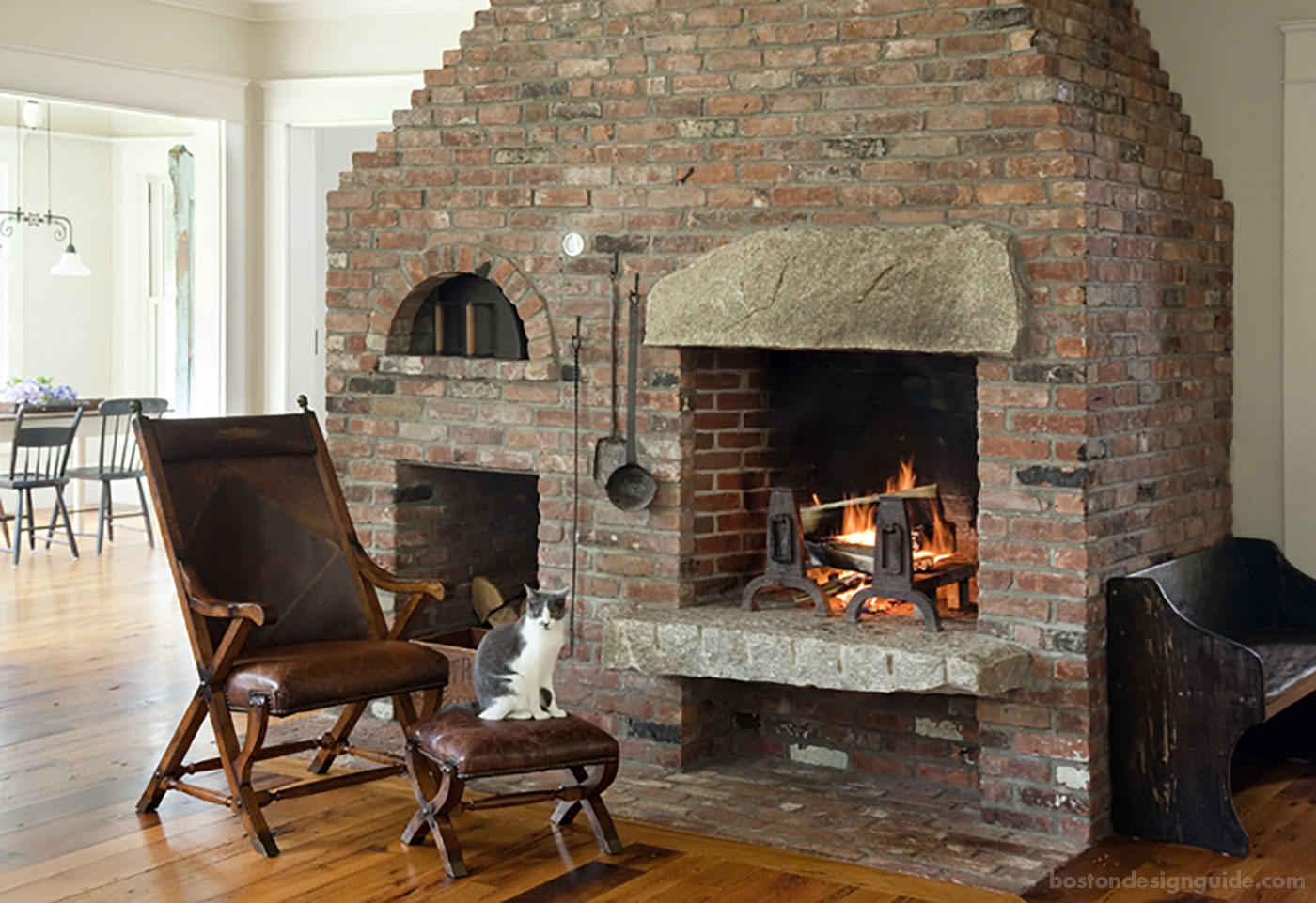 Come January, the fervor and frenzy of the holiday season gives way to peaceful hours spent fireside. These glowing settings are perfect for curling up with a good book, sipping a hot cup of coffee or cocoa, or drowsing alongside a flicker of flames.   
In the image above, a rustic brick hearth makes its presence known from many angles of a new farmhouse designed by D. Michael Collins Architects. The firm was tasked with making the home "look and feel like a 1954 Chevy pickup but perform like a brand new Hummer." This fireplace may well be the engine of the scenario; the homeowners incorporated antique and recycled materials throughout the home to add to its individuality.
Great Room Gorgeous…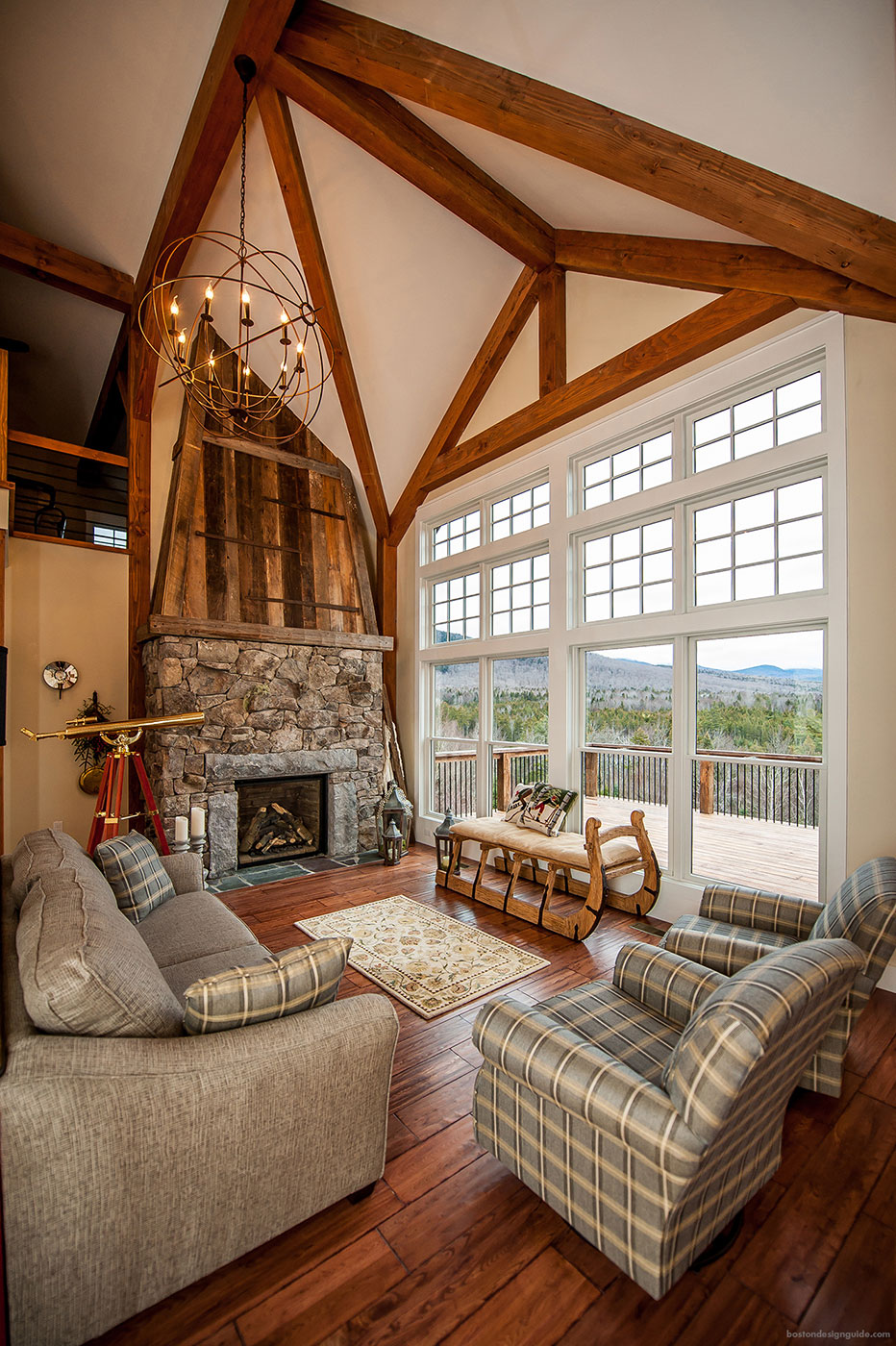 Yankee Barn Homes
This towering fireplace is an arresting focal point in this Yankee Barn Homes slopeside retreat. We love how the reclaimed wood and granite hearth enhances the soaring architecture of this home and brings the elements indoors.
Semiprecious Stunner
Stone by Cumar, Inc.; Construction: Woodmeister Master Builders
Semiprecious Petrified Wood, part of Cumar, Inc.'s Linea Couture Collection of unusual stones, captivates as a fireplace surround within a crisp white living room. This interesting, one-of-a-kind stone can also be enjoyed from the dining area and is a natural paired with a driftwood mantel.
We're Pining For...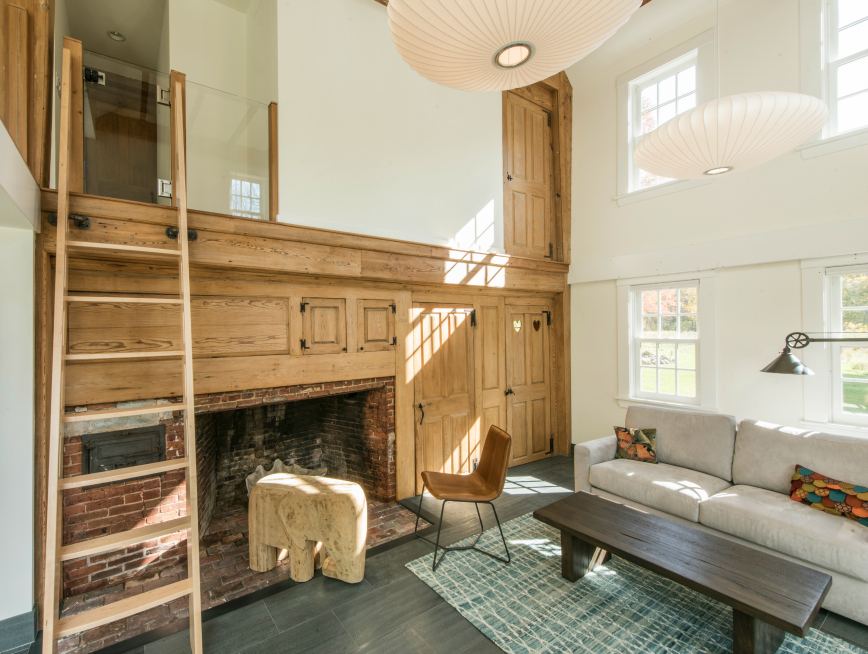 Construction: Merz Construction; Architecture: Diana Bailey Architecture, Littlehales Architectural Design; Photo by Peter Vanderwarker
A study in Carlisle is all the more inviting for its old-school heart pine and brick hearth that forms the entire wall of a study and studio. In this renovation, Merz Construction cleaned up the original fireplace, repaired the woodwork, and added a ladder and glass on the upper tier. This toasty space is emblematic of how this house unites contemporary flourishes with the charm of an antique home. 
Kitchen Perfection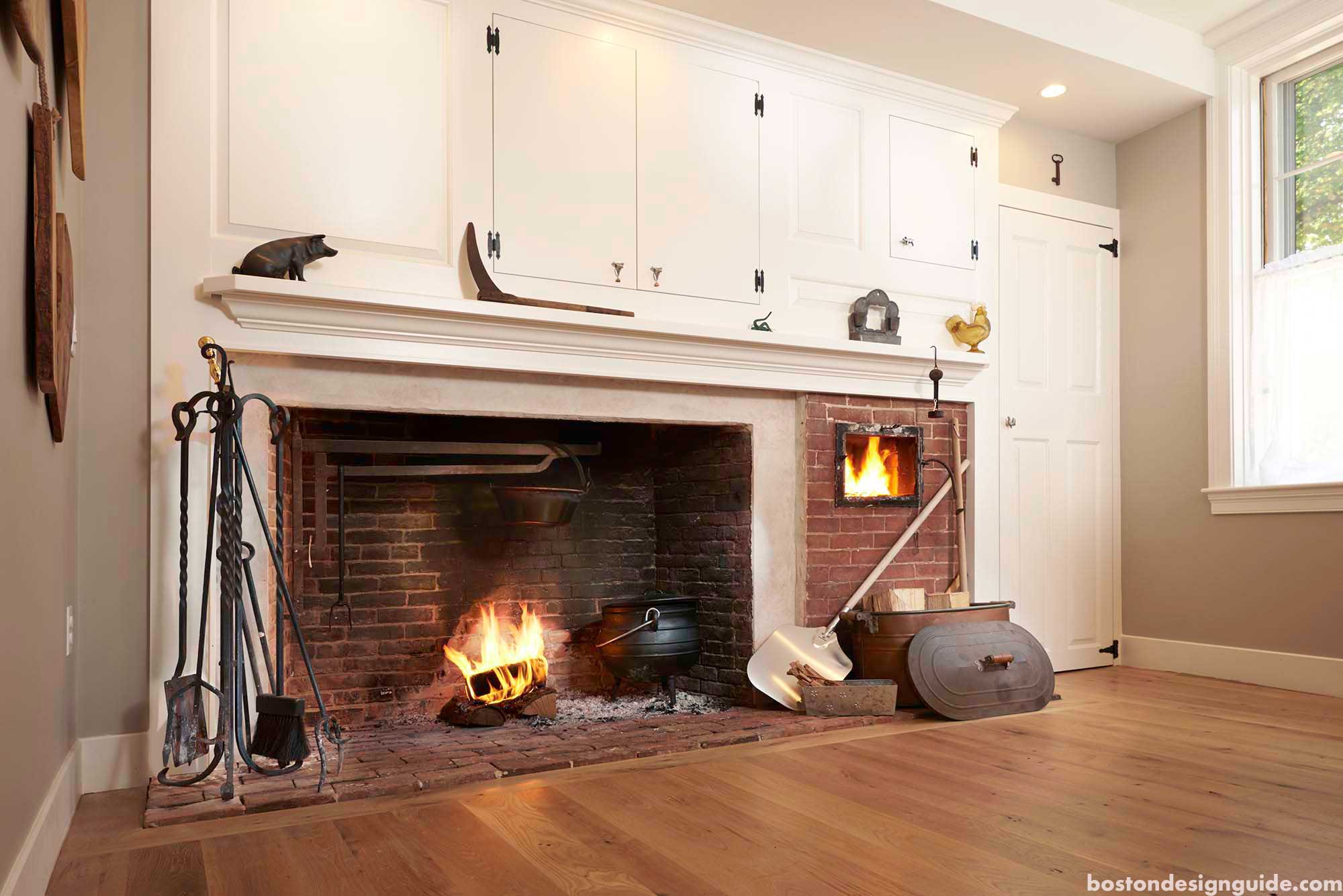 Construction: C2MG Builders
This picture-perfect hearth is a welcome addition to an inspired kitchen in Salem by C2MG Builders. Tucked under the cabinetry, this design kindles both a historic feeling as well as a fresh-as-cream vibe that warms up this heart of the home.  
Colonial Quaint ​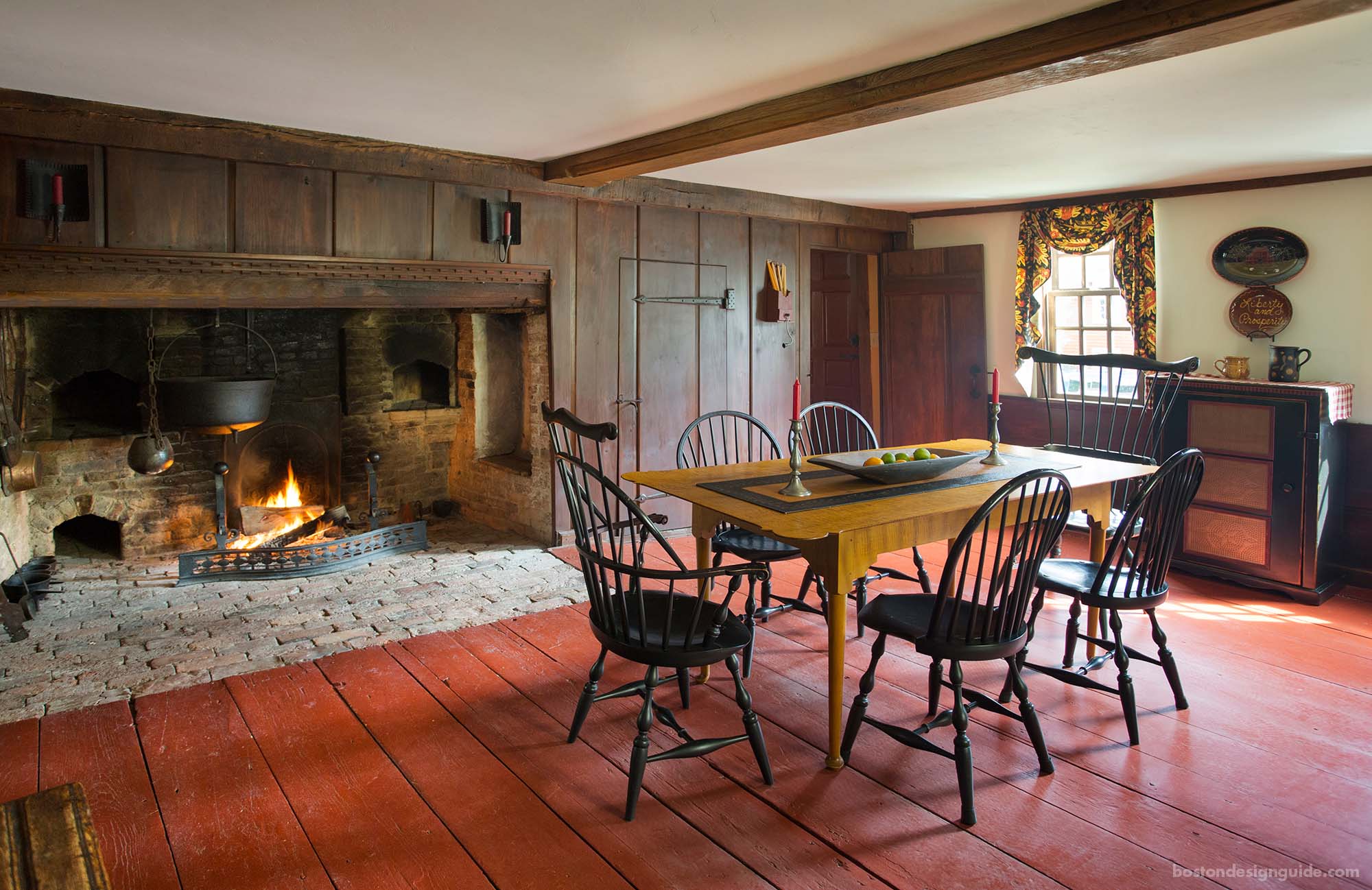 Architecture: Cummings Architects 
This character-rich dining area in a historic home by Cummings Architects is fueled in large part by a roaring hearth. Cummings Architects is known for its historic renovations, and this period piece of a setting doesn't disappoint. The wide-open fireplace hearkens back to yesteryear and contains the vestiges of how early Americans cooked and baked. 
Main image: Architecture: D. Michael Collins Architects; builder: Marc Conrad, Conrad & Sullivan Co.; photography by Jeff Adams Photography, Eric Roth Photography