May 1, 2020 | Sandy Giardi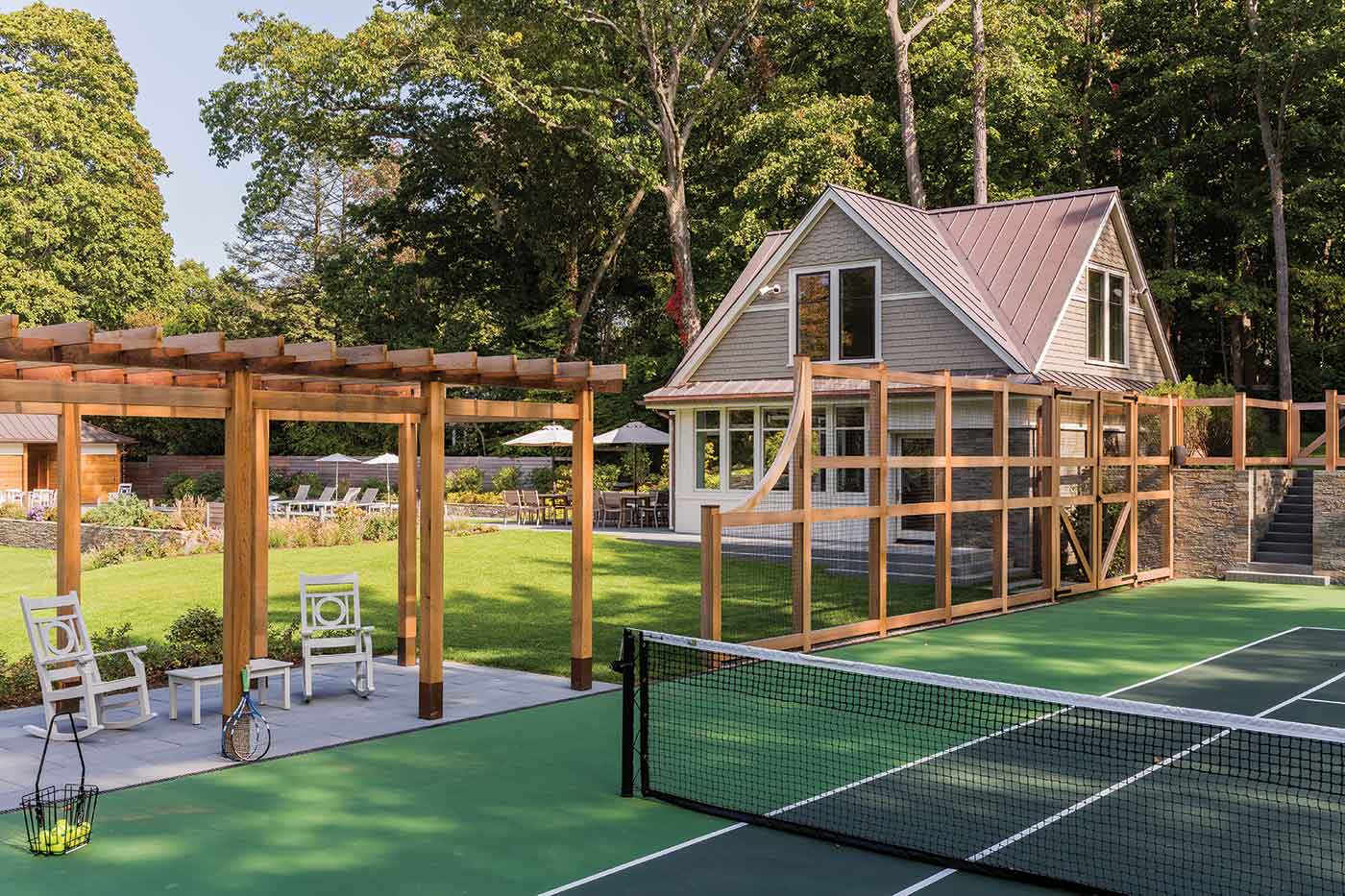 While landscape architects and contractors have a gift for cultivating natural beauty and singular outdoor vistas, they also have a great sense of fun. With warm weather finally here, we take a look at some of the fantastic recreational features they've envisioned for private residences. Each is a quarantine dream to have in one's own backyard.
Bocce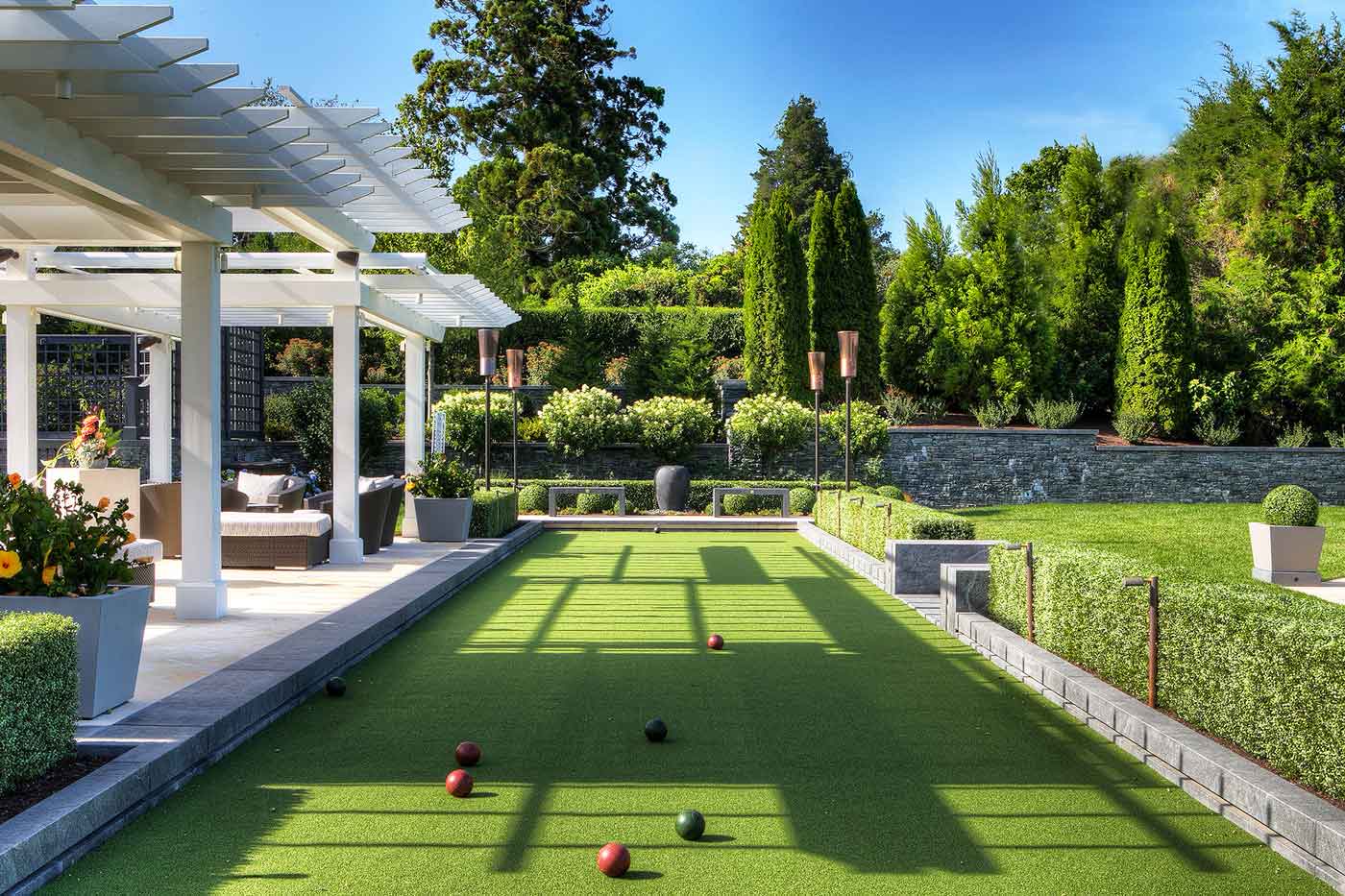 Landscape architecture by Katherine Field and Associates; photo by Richard Mandelkorn
This bocce ball court abuts a tennis court and outdoor living lounge area and is part of a landscape program conceived by Katherine Field and Associates (KFA) where homeowners gather for active fun and friendly competition. As the clients love a verdant but low-maintenance look, KFA used artificial turf to keep the court camera-ready and game-ready. Lighting within the stone frame softly illuminates for night play.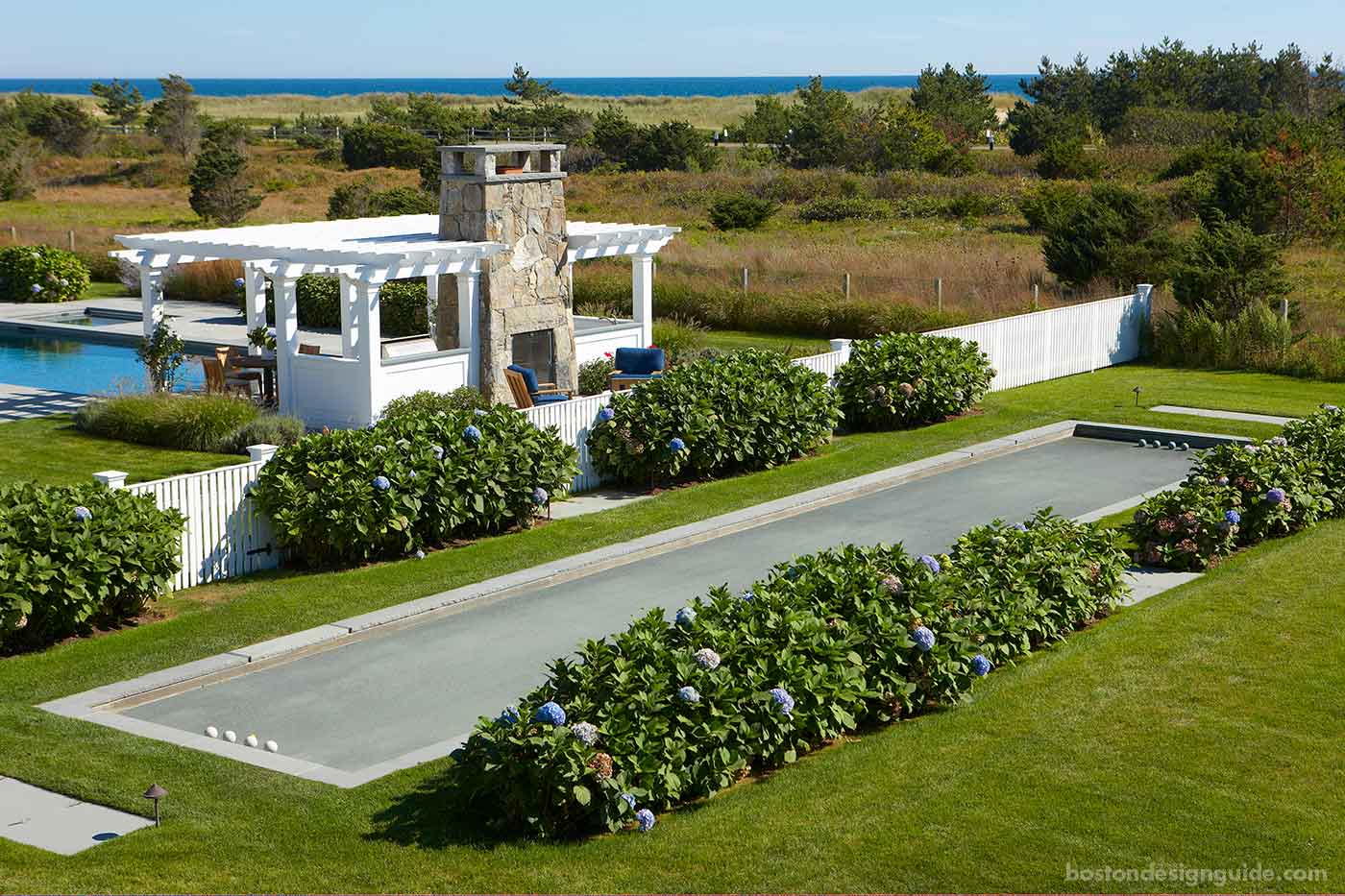 Landscape architecture by Dan Gordon Landscape Architects; pool house architecture: Patrick Ahearn Architect; landscape contractor: Donaroma's Nursery & Landscape Services; photo by Michael Partenio
This bocce ball court was designed by Dan Gordon Landscape Architects for an active family on Martha's Vineyard. It was conceived to be part of a larger program of outdoor fun and in close proximity to the pool garden. Lined with bursts of hydrangea, the bocce court was sited within the grounds to maximize ocean views so glorious they might just distract one's opponent.
Croquet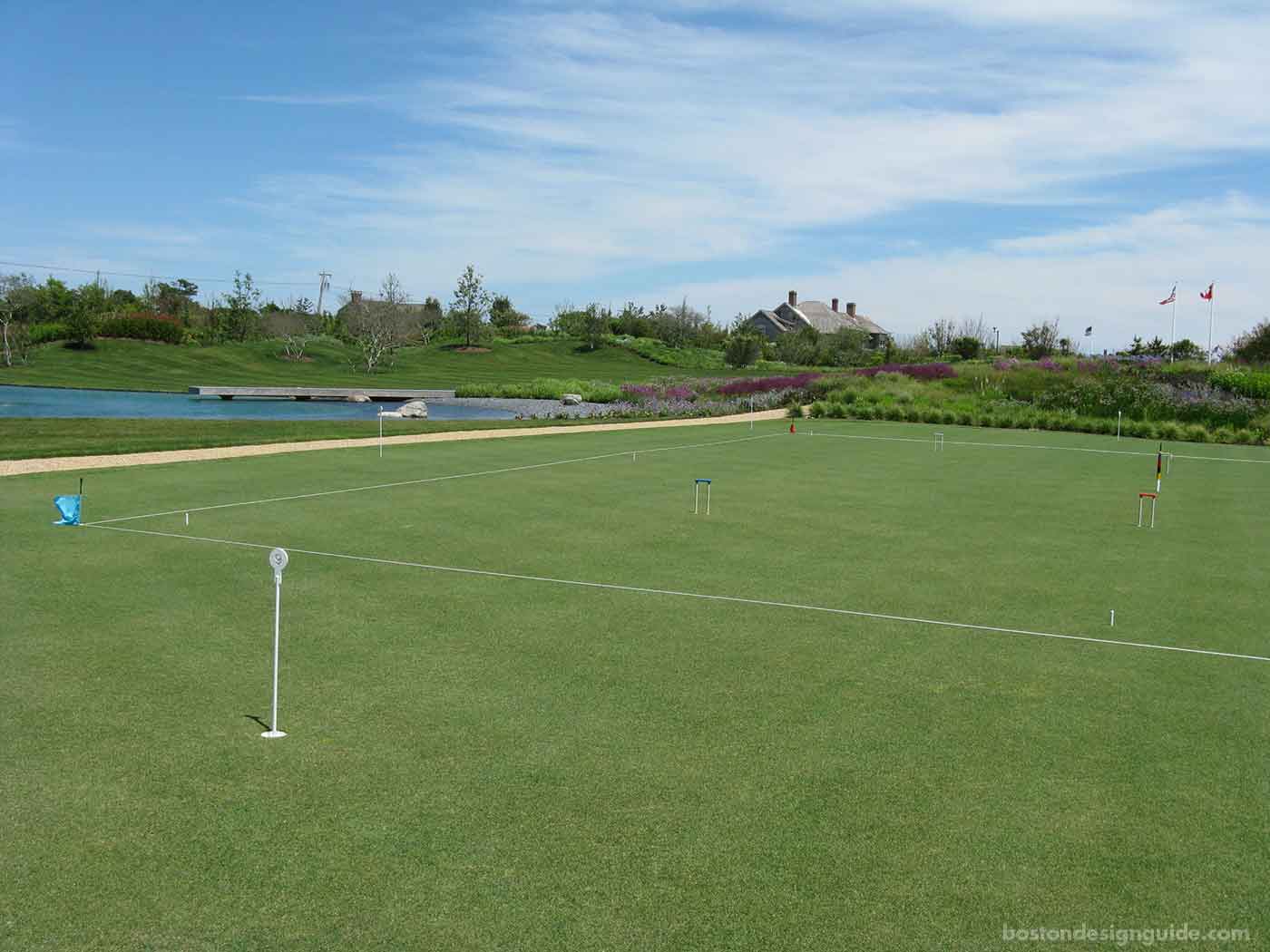 Landscape architecture: James Corner Field Operations; landscape construction R.P. Marzilli & Co.
R.P. Marzilli & Co. cultivated this perfectly manicured croquet court, as well as a grass tennis court, for a sporting client on Nantucket. The landscape's gorgeous and generous grounds provided more than enough space for a full-size, short-grass playing field. 
Tennis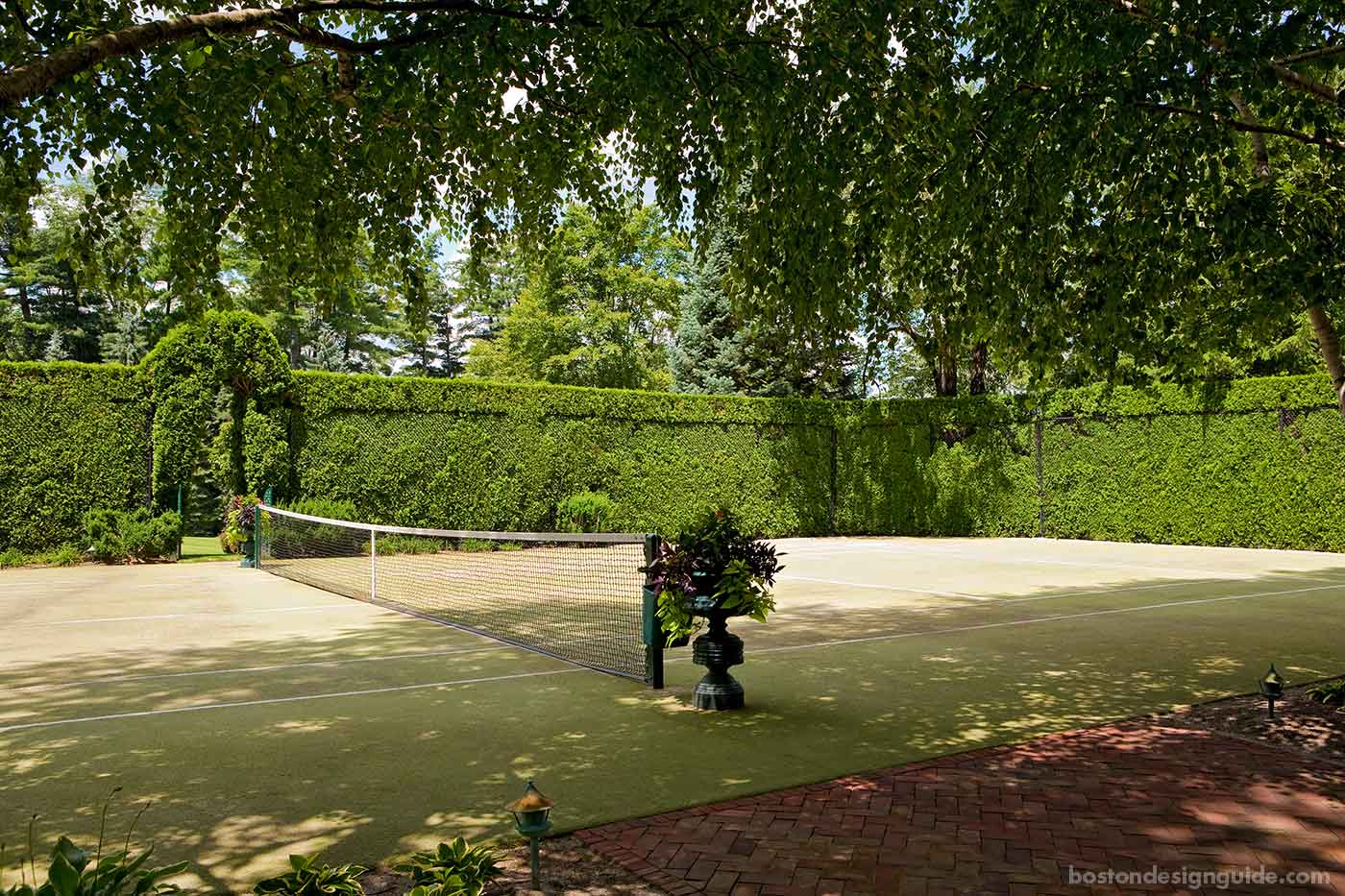 Landscape architecture by Sudbury Design Group
Sudbury Design Group's picturesque grass court tennis court, designed for a tennis enthusiast in Concord, is by all accounts a top seed. Edged by thick, lush hedges, a canopy of trees and red brick, this lawn tennis court is smashing and utterly private.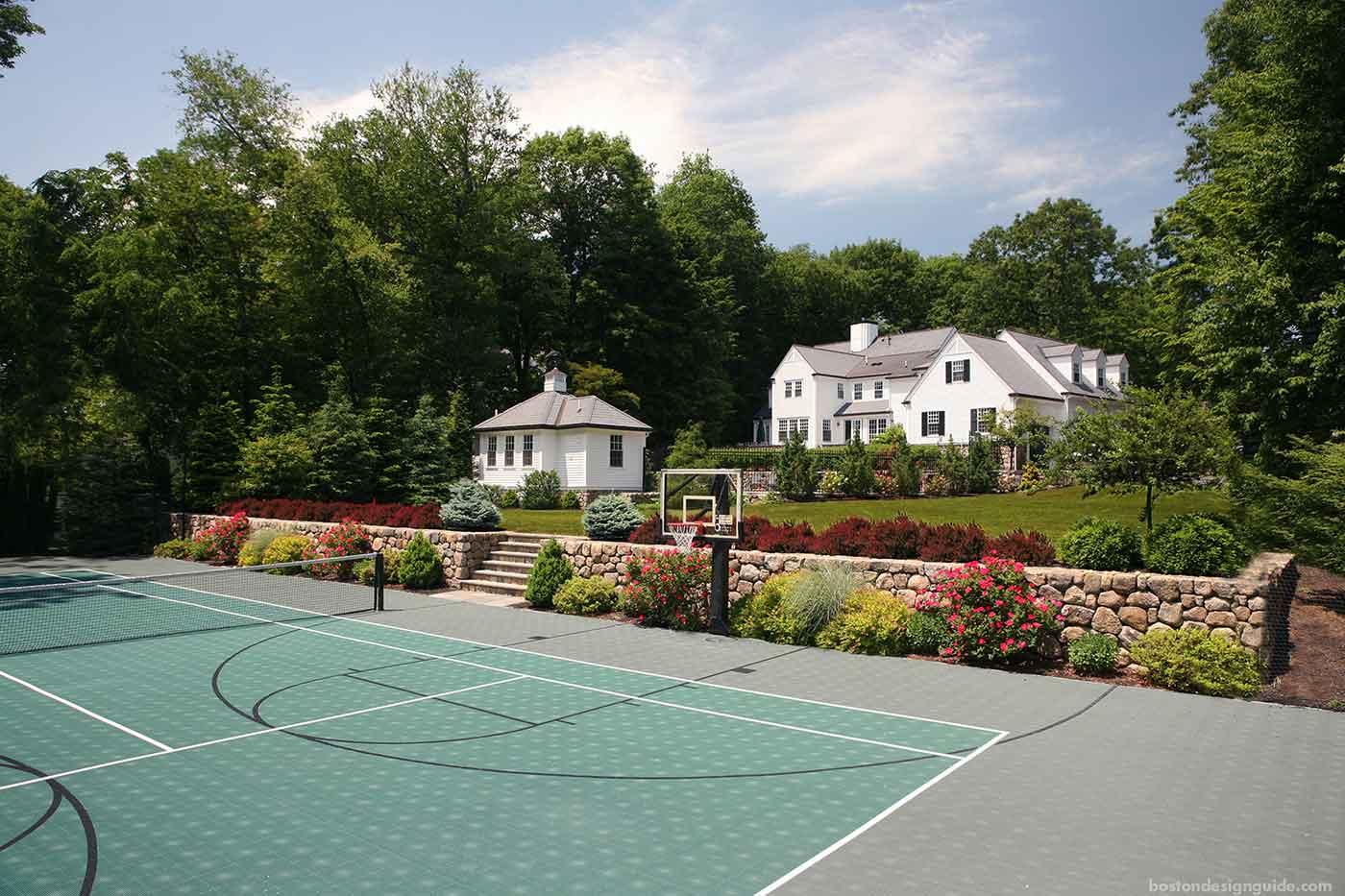 Landscape architecture by The MacDowell Company
A hard court designed for tennis lovers by The MacDowell Company sits at a lower elevation than the rest of the property's rolling lawns and is offset by a stunning stone wall and plantings. When it's not being used for a tennis match, it gets playing time as a basketball court. Ad in.

Golf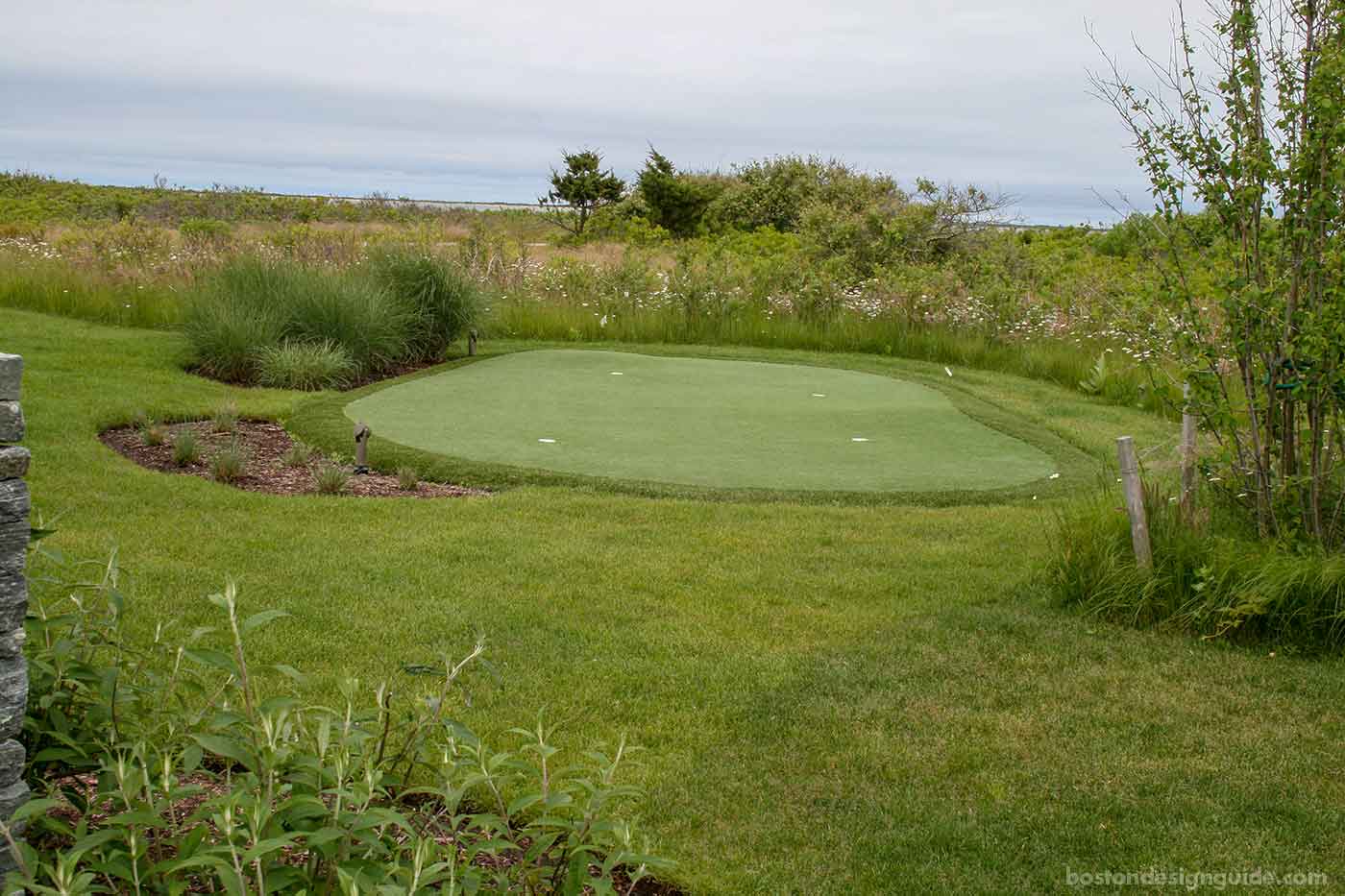 Landscape architecture by Sudbury Design Group; photo by Nat Rea
Courtesy of Sudbury Design Group, golf enthusiasts can practice putting as well as chipping onto their very own putting green. This private landscape feature is part of the recreational program of a Nantucket home, which, in our minds, makes even the "rough"—a reedy, grassy coastal mix—a pretty desirable place to be.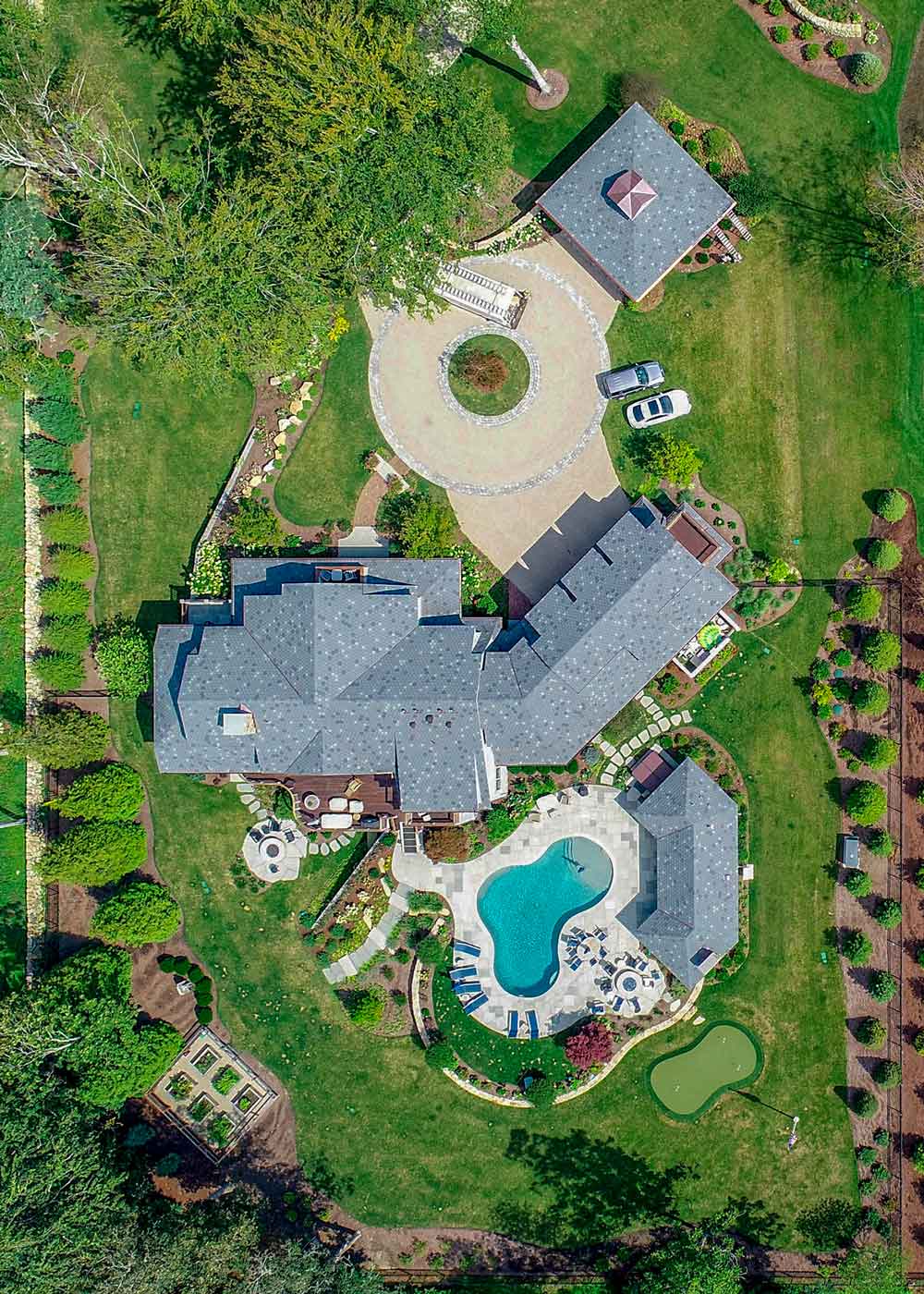 Landscape construction by Landscape Creations
Given that the landscape contracting and maintenance firm Landscape Creations serves as the ultimate groundskeepers for golf clubs and courses, their field crews are aces at installing smaller-scale putting greens for residences. As shown by this bird's-eye view of a coastal Rhode Island project, Landscape Creations tucks a small putting green just beyond the pool, allowing their clients to perfect their game. 
Top image: landscape architecture by Matthew Cunningham Landscape Design; landscape construction: Phil Mastroianni Landscape Corp.; architecture: LDa Architecture & Interiors; construction: Wellen Construction; tennis court: Boston Tennis Court; fencing: Walpole Woodworkers; photo by Michael J. Lee Photography