December 15, 2022 | Maddie Brisbane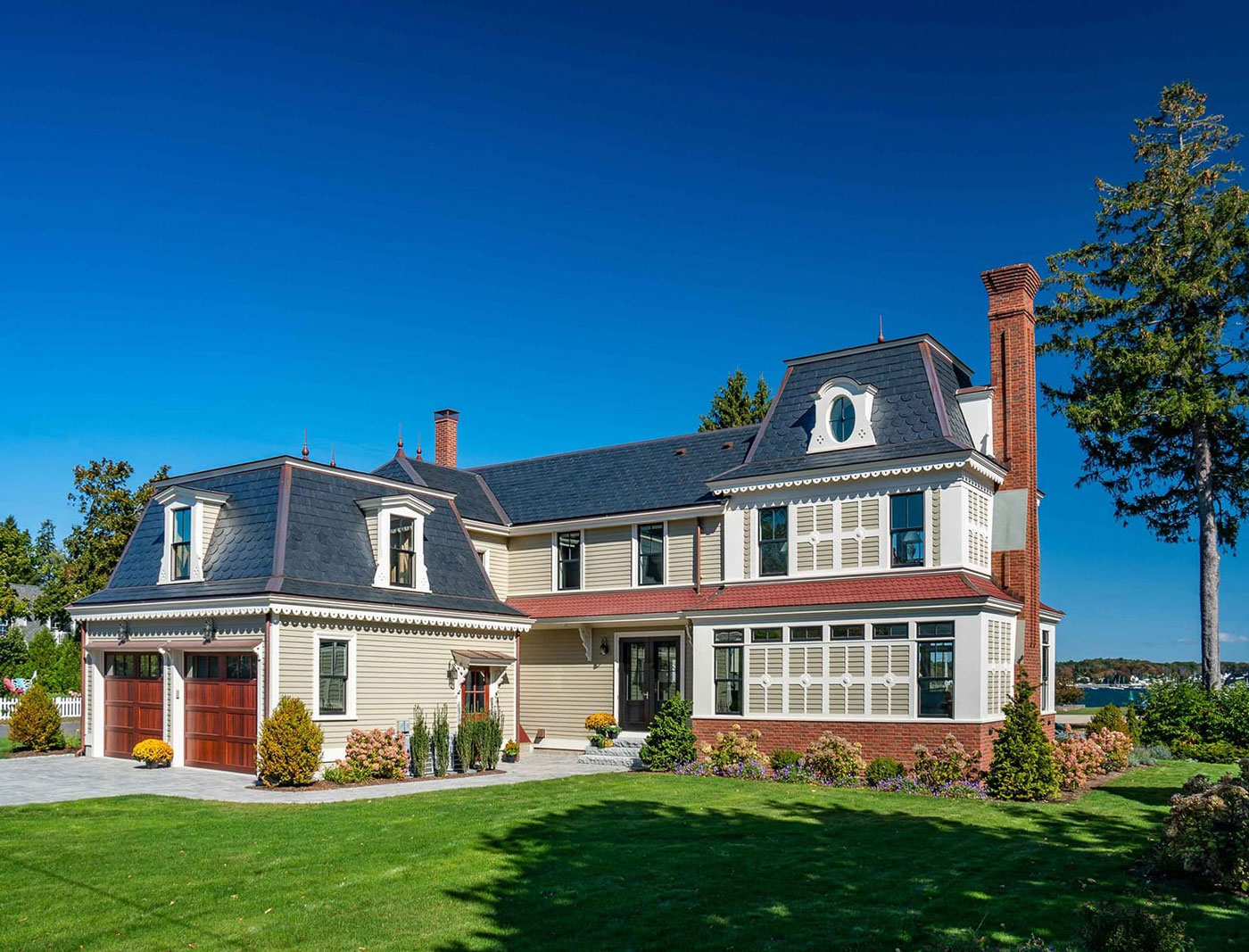 (Cummings Architecture + Interiors; Chiocca Homes; Eric Roth Photography)
Building a house made of gingerbread, icing, peppermints and gumdrops is no easy feat. From color coordinating candy embellishments, to laying out the perfect icing trim, a bit of imagination is key. If creating from scratch, proper planning and measurements are essential to ensuring structural integrity.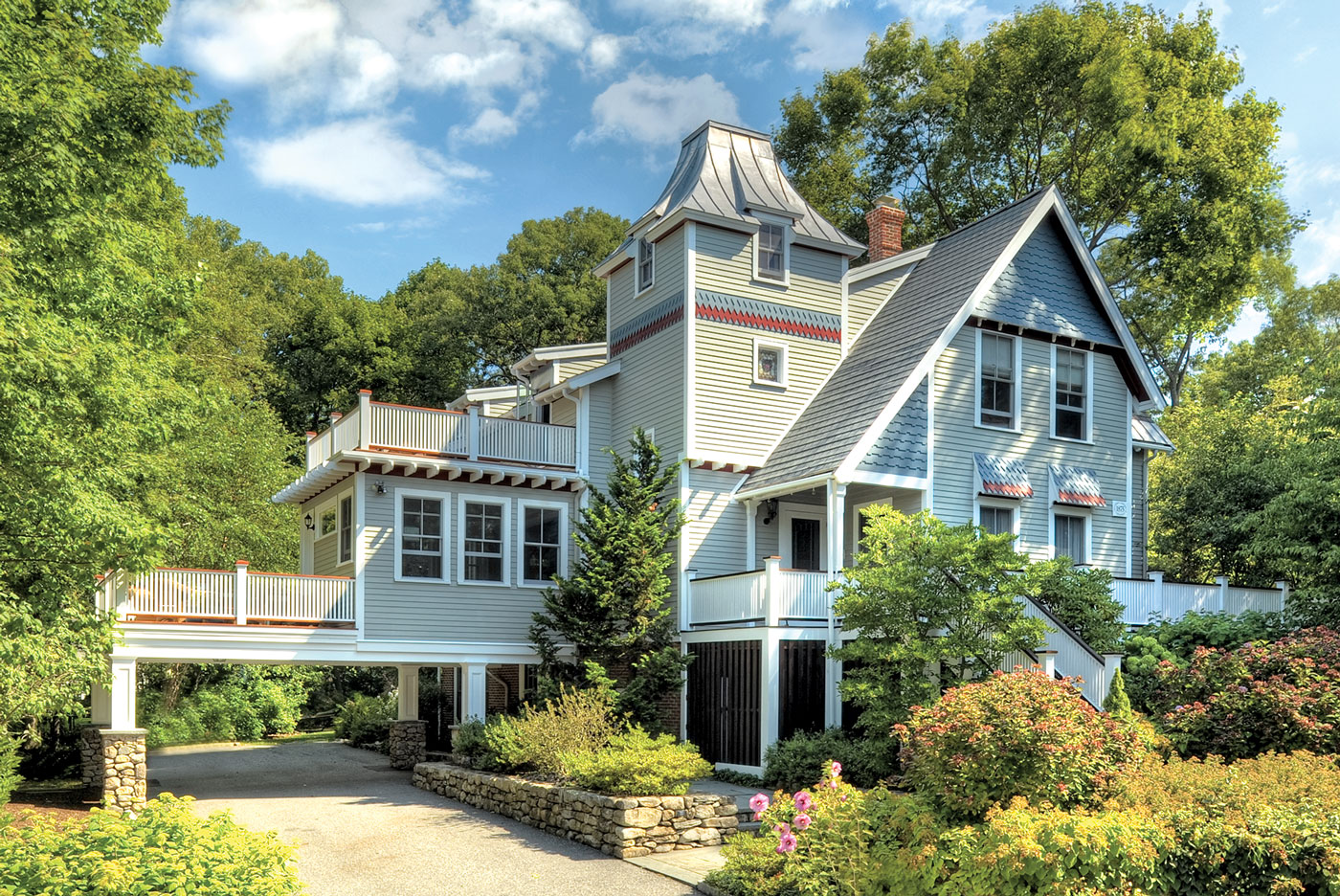 (Peter Sachs Architect; Jerry Shereda Photography)
However, the whimsical aesthetic of gingerbread houses is not exclusive to the edible variety. The life-sized, fully-livable gingerbread-style houses we know and love are adaptations of French and Victorian architectural styles. Inspired by intricately-adorned, vibrantly-painted houses that originated in Haiti in the late 19th century, gingerbread-style houses are as distinctive as they are playful.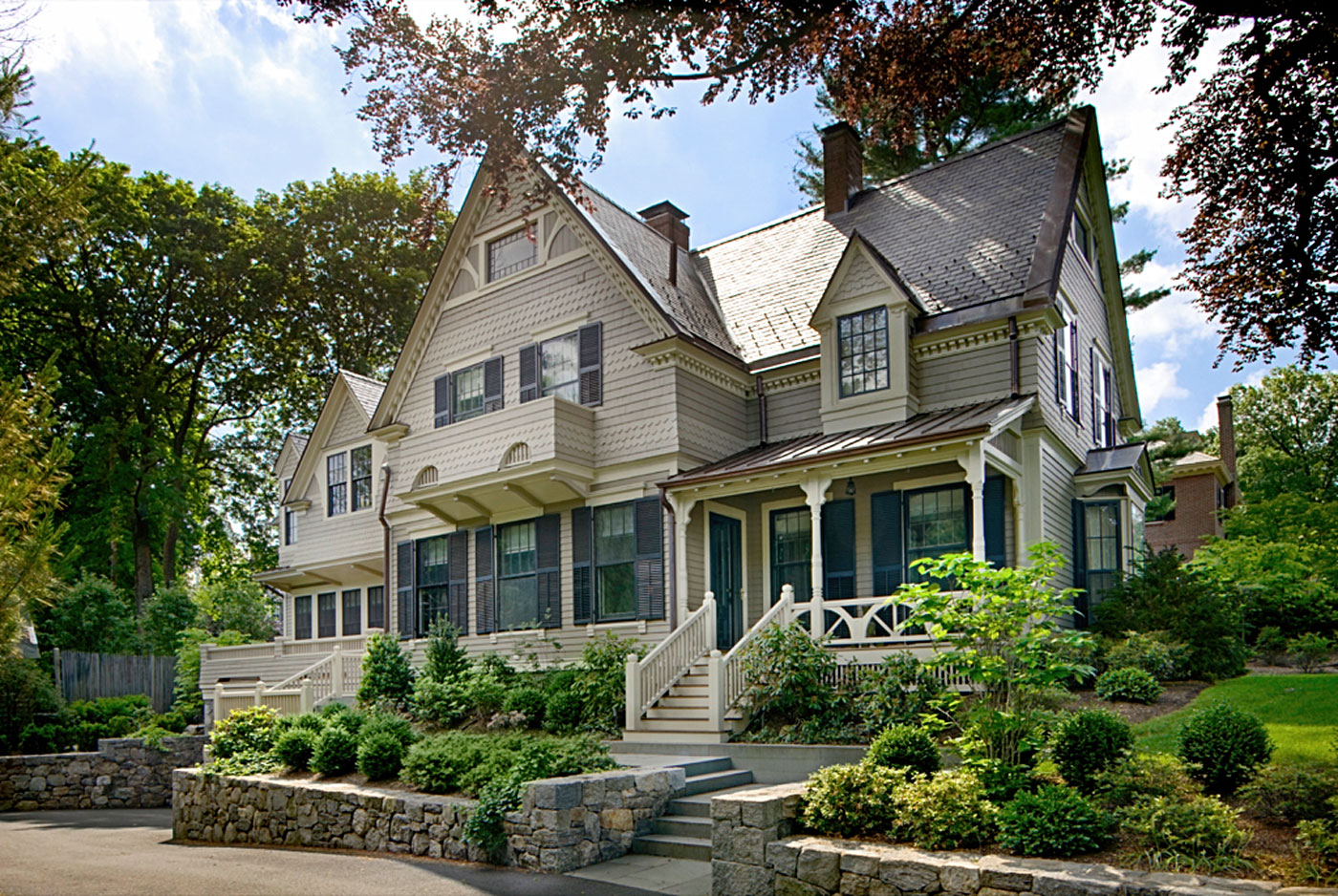 (LDa Architecture & Interiors; Greg Premru Photography)
While not technically its own architectural style, the gingerbread house has many distinguishable features. Gingerbread houses are often characterized by pitched roofs, flat sawn balusters, overhanging eaves, projecting square bays, open stickwork verandas, and an emphasis on angular and vertical elements. Ornamental architectural elements such as intricate latticework, single patterns, cornice brackets, pierced frieze board, detailed siding, carved railings, sawn balusters, and arches offer whimsical textures that evoke fairytale imagery. Here are a few of our favorite real-life gingerbread houses that could be plucked straight from the storybooks.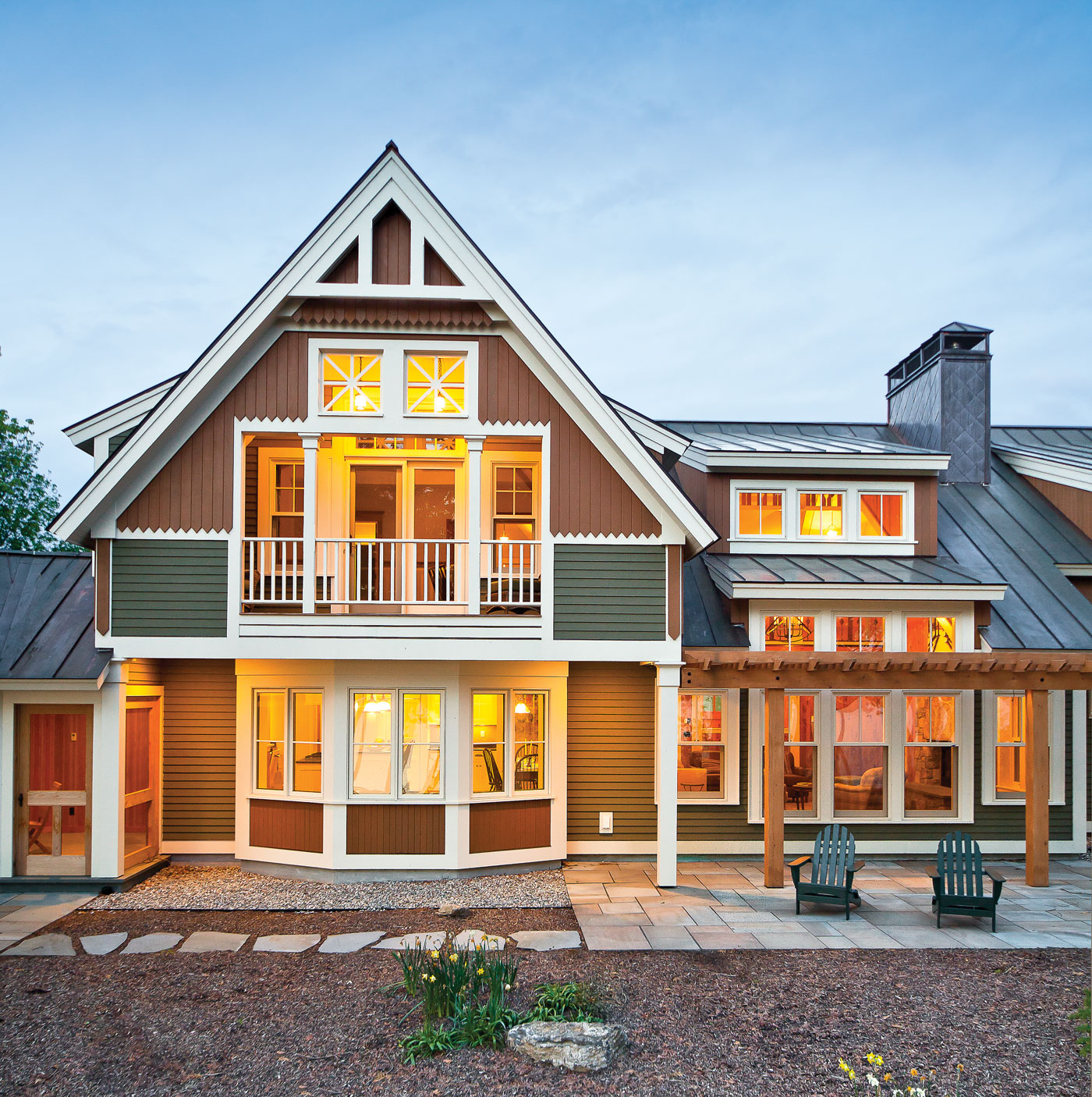 (Battle Architects; Jeremy Gantz Photography)