September 20, 2022 | Bella diGrazia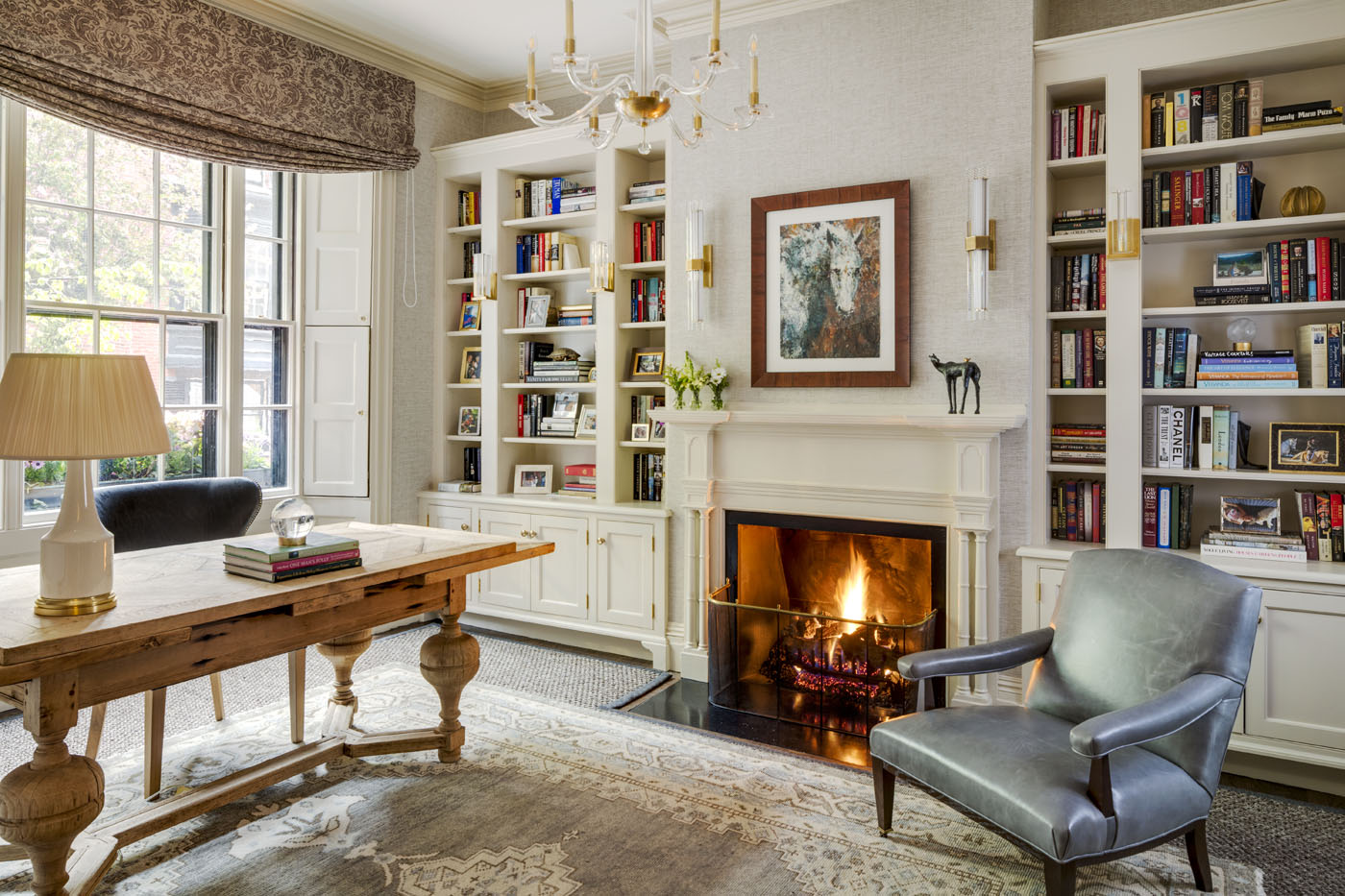 What was once old is new again in a historic Boston neighborhood. With the vintage charm we love and the updated modern appliances we need, this home is a decor-lover's dream, one conjured up by F.H. Perry Builder and ART Architects to delight a family making a move from the suburbs back into the heart of things in the city. With the right team in place, this gem of a five-story home in Beacon Hill was not only preserved, but reformed for the next century.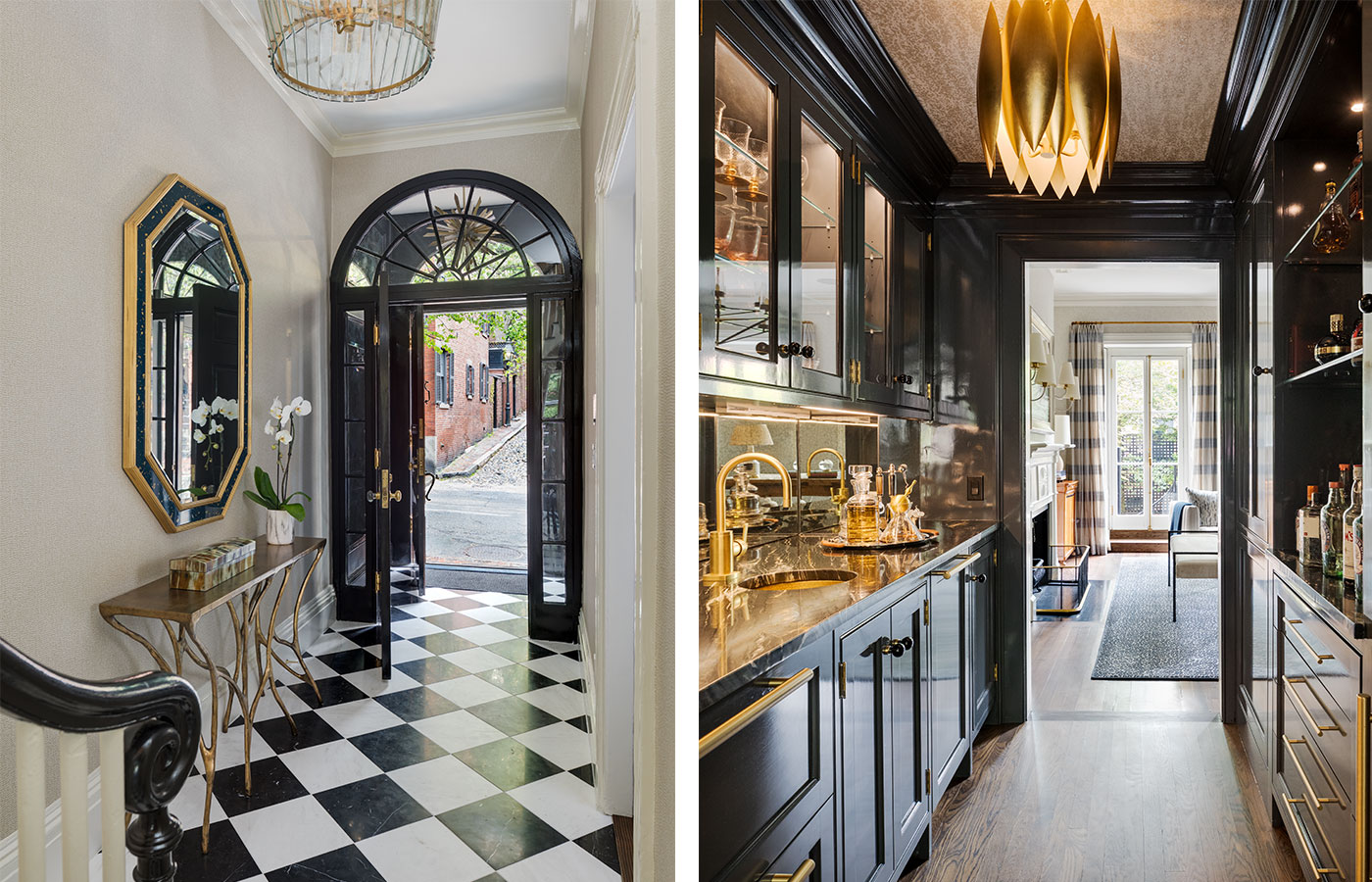 "For us, it feels like when we're in these historic neighborhoods that we are essentially stewards of these buildings and these fine homes that have been here for over 10 generations," said Wade Bergeron, director of production at F.H. Perry Builder. "There is a certain amount of humility that comes with that."
This house, sitting in a row of homes that all look identical to each other from the outside, was well preserved. It had all of its original character but was a bit outdated. Even though the basic proportions of things were already beautiful, it needed a lot of attention. The idea was not to put a whole new stamp on it, but to keep the flavor.
The spaces in the main level include an entry hall, main formal room, library (which doubles as a dining room), living room in the back with an iron balcony and spiral staircase leading to the garden patio, as well as a bar that doubles as a butler's pantry.
"You open the door and you find this new place, where you can't pick out what's old and what's new, but it is all behind a very demure facade," said Jacob Albert, partner at Albert Righter Tittmann (ART) Architects.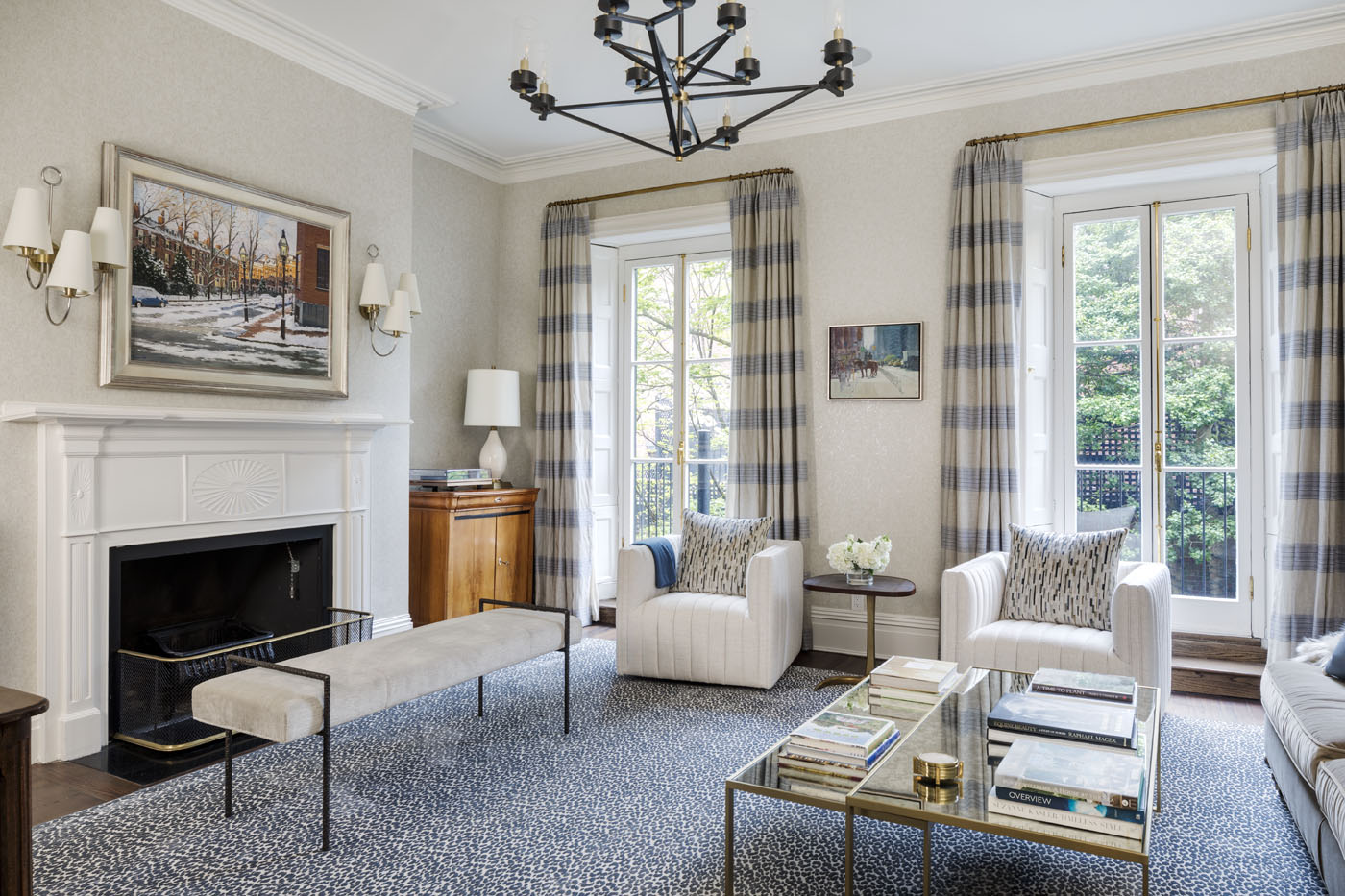 Each of the spaces has high ceilings and elegantly proportioned windows, with robust moldings dating back to the early to mid-19th century. The bar, bearing no windows, stands out with its high gloss dark paint.
On the lowest level of the original home, between the kitchen and the sitting room, was a big, boxed-in stairwell that was more of an obstacle. Once moved under the main stairway, where it looks like it should have been all along, the floor's layout is now one big space with a new kitchen, eating and sitting areas, and garden access.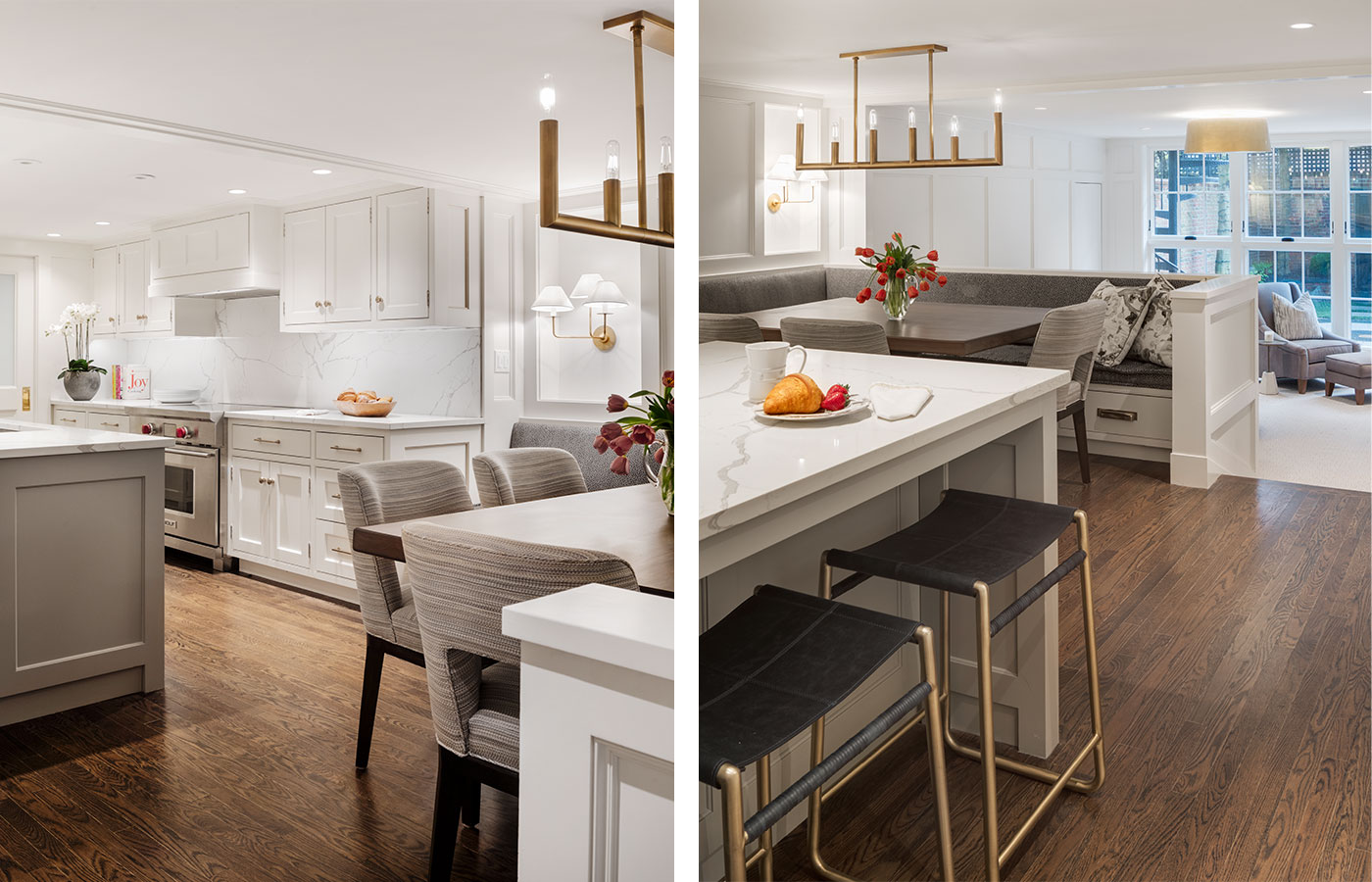 "We tried to honor the spirit of the house as it was," Albert said. "We wanted to make it better, fresher, and more up to date. That staircase needed to be gone and not blocking the whole center of what turned out to be a wonderful space"
But, it wasn't as easy a task as it sounds, according to Allison Iantosca, owner and president of F.H. Perry Builder.
"The structural support in the back, all of it was gone when the rear window wall was removed,'' she said. "We needed to rebuild and put new fenestration into place as if it had always been there."
Iantosca reveals how addictive the process and end result of these highly collaborative projects can be, working with other very talented professionals such as the long-standing firm - ART.
"In those moments of decision, these things come out as beautiful as they do because of the process behind it…" she continued. "When you feel such a sense of alignment, you want to deliver to the beauty and mastery behind it."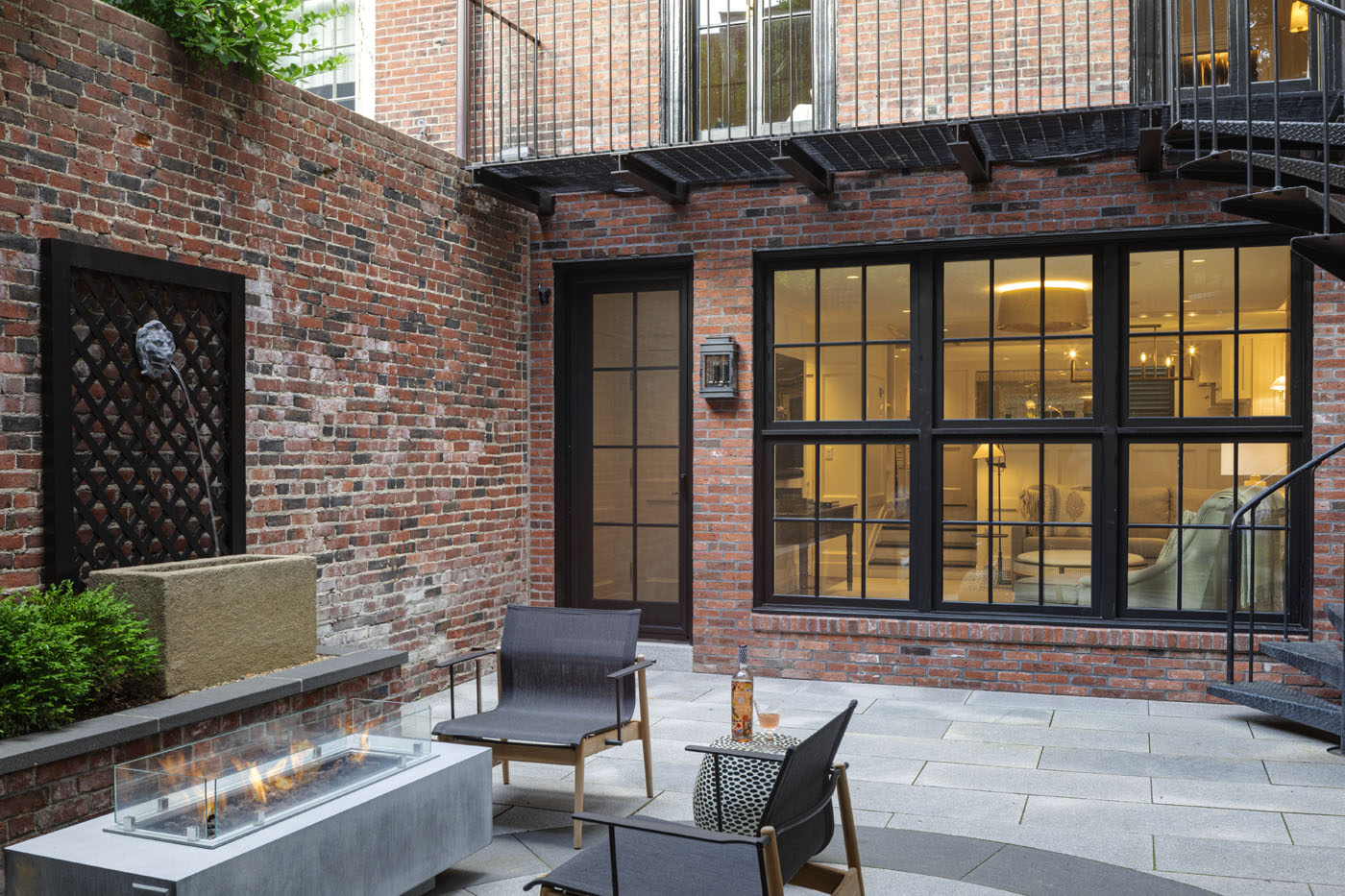 The lowest level of the home has a kitchen, eating area, sitting area, and a small laundry room tucked behind the kitchen, all with clear access to the garden. The goal was for the home to have a sort of outdoor experience, even when embracing it from the depths of the kitchen. The home's back spiral staircase leads to the garden patio, which is wrapped in warmth and charm from its juxtaposing vintage-like water fountains to its modern fire feature and seating arrangement. The perfect entertaining area for this historic, reformed home.
COLLABORATORS:
Architect: ART Architects
Builder: F.H. Perry Builder
Interior Design: Alder & Tweed Design Co.
Landscape: R.P. Marzilli & Company, Inc.
Writer: Bella diGrazia
Photography: Greg Premru