Company Profile: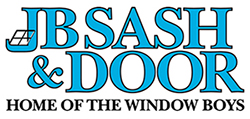 JB Sash & Door, the "Home of the Window Boys," has been New England's leading window and door retailer since 1940. They offer a wide range of window and door products to fit projects of all sizes, styles and budgets. 
JB Sash's Design Gallery Showroom has two floors with a vast selection of Marvin products, featuring the Signature, Elevate and Essential window and door collections. Visitors to the showroom can see, touch, feel and experience innovative products like Marvin's breakthrough Skycove™, a projected glass window that can add up to 20 square feet of space to your home, and the Awaken™ smart skylight. 
JB Sash has offered Marvin windows and doors for over 20 years and knows firsthand the exceptional quality that goes into every Marvin product. They also offer complete design services, custom shop capabilities, custom paint finishes, unique millwork options, on-time delivery, expert installation and competitive pricing for all Marvin products. 
JB Sash's professional staff is highly knowledgeable and trained to help you find the right products for your project, vision and budget. Call today to schedule an appointment to visit their showroom. You'll see that no one knows Marvin better than JB Sash.
Visit JB Sash & Door to learn more.