Company Profile: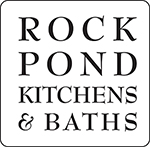 Rock Pond Kitchens opened its doors on Martha's Vineyard in 2000 after 17 years of architectural design and renovation work in Manhattan. Our passion resides in the fact that the kitchen is the heart of your home.
We specialize in both Kitchen Design (rockpondkitchens.com) and Architectural Renovations (97williamstreet.com) - both historic and contemporary designs.
Our showroom has a wide selection of Stone, Ceramic Tile and Wood Flooring. We help you select from a wide range of Plumbing and Lighting Fixtures we offer.
We believe your home should reflect your style. Our designs are both comfortable and efficient. We take your budget and completion dates very seriously. We promise to be on time and on budget.
Come visit our Showroom in Edgartown on the Vineyard.