October 12, 2017 | Jen Harvey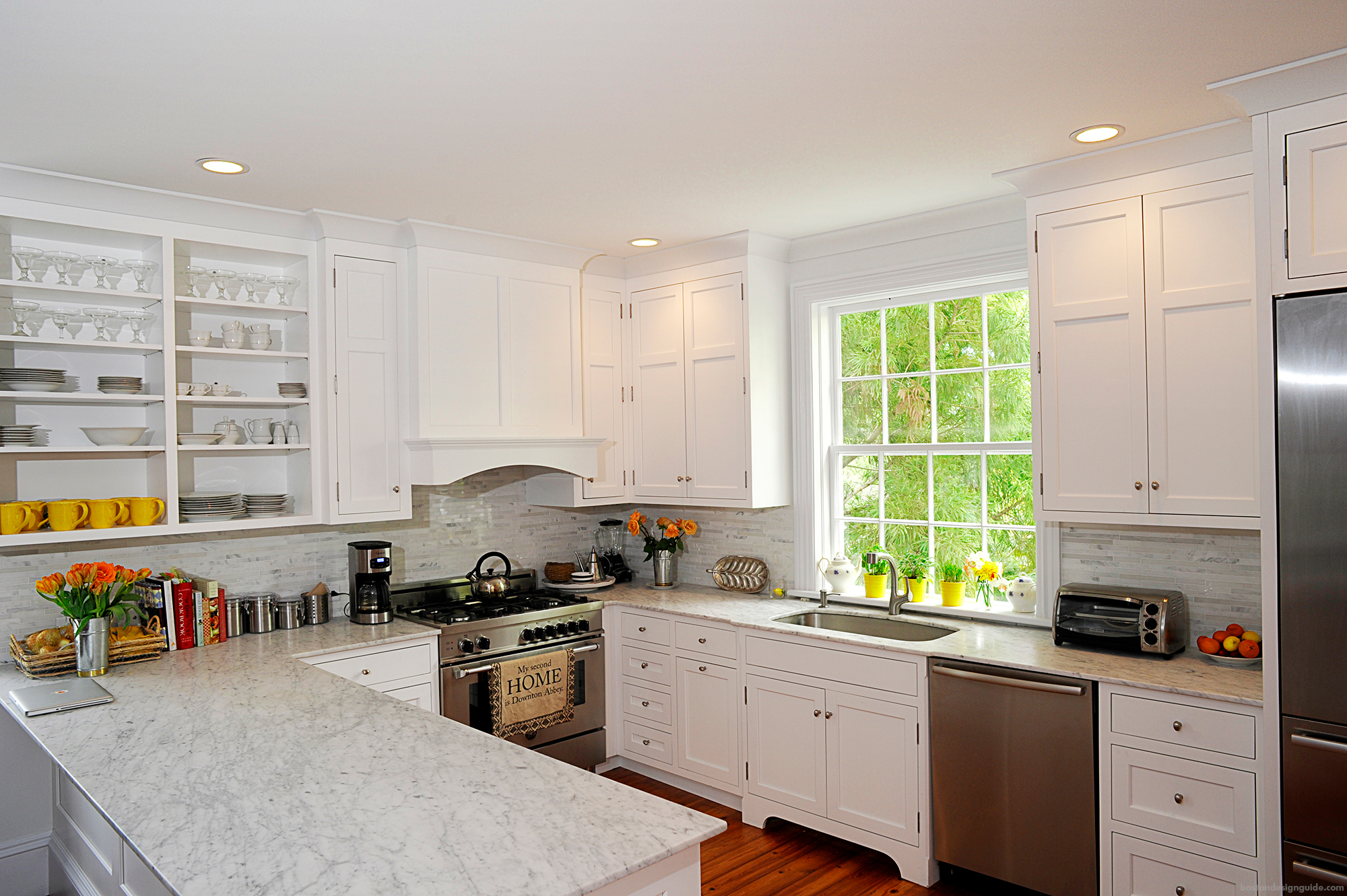 Article by Paul Lazes of Rock Pond Kitchens
There are certain design choices that are nearly always right: black dress, black suit, white kitchen. There's value to keeping things simple. Less can be more.
Everyone knows a woman who wears black with a set of earrings or other jewelry has a complete look. It's similar with a white kitchen. It's classic and what makes it individualized are the details and accents. With cabinets, it can be the design of the feet of the cabinet, applied moldings, or moving the cabinets forward or back vs. the ones next to them to break up a straight run of cabinets by giving them shadows that accent them.
When it comes to architecture and cabinetry, the devil is in the details. Surround your white cabinets with floor materials or wallpaper that either continue with more white materials and a pattern or contrasting materials such as natural wood or even colorful ceramic tiles. Various mosaic patterns which can be used either on a floor, a wainscoting, shower walls or even a backsplash for a kitchen.