October 31, 2018 | Sandy Giardi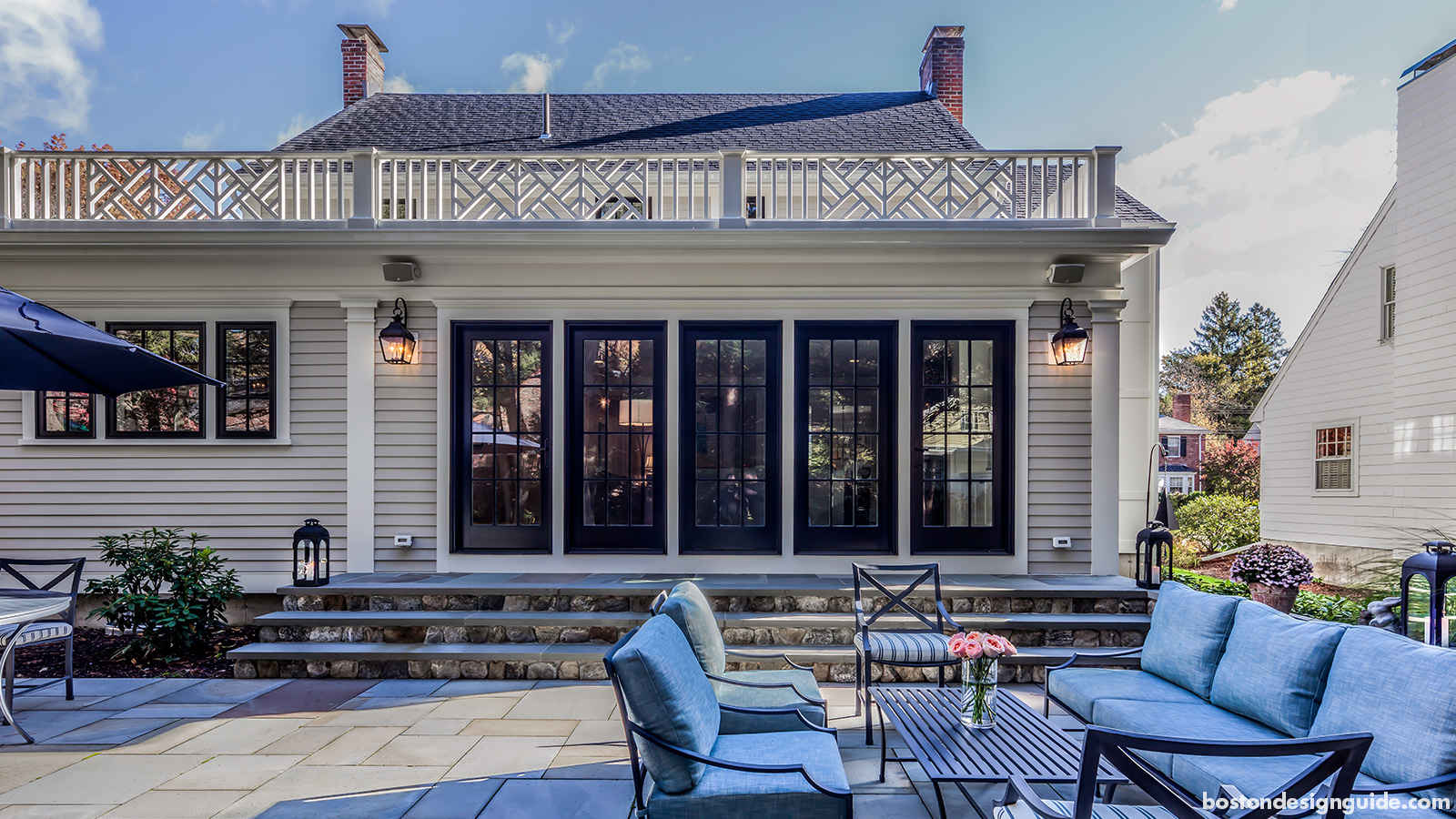 Lately, it seems that everywhere we turn we're seeing new builds with black window frames. And it's no wonder. These striking windows have a high-contrast, clean-lined sensibility and a timeless yet contemporary style. In fact, BDG's publisher Melanie Perillo is incorporating Pella Windows and Doors' black casement windows into her kitchen addition as we speak. Paired with a black matte stove, atrium skylight and white subway tile with black grouting, the mix will make for a winning and high-impact space come completion.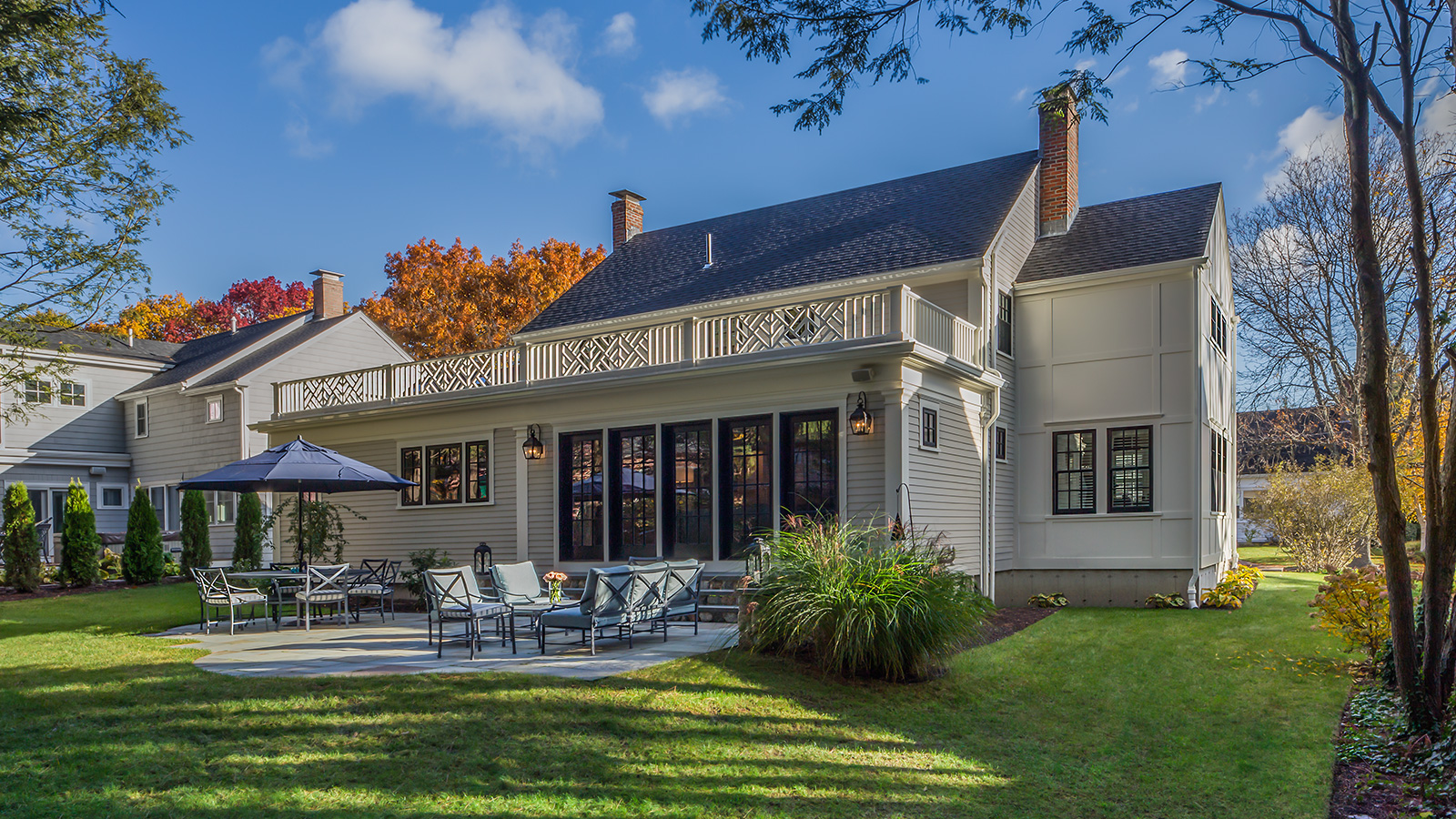 Cutting Edge Homes
Black windows are surprisingly versatile, and can enhance contemporary, industrial and traditional spaces (Melanie's addition is going on an antique!) and in everything in between. They work well as a full suite for the home, as seen in Cutting Edge Homes' whole home renovation in Newton above (which nabbed a 2017 Contractor of the Year award!), as well as in select, curated spaces to highlight certain architectural highpoints or views.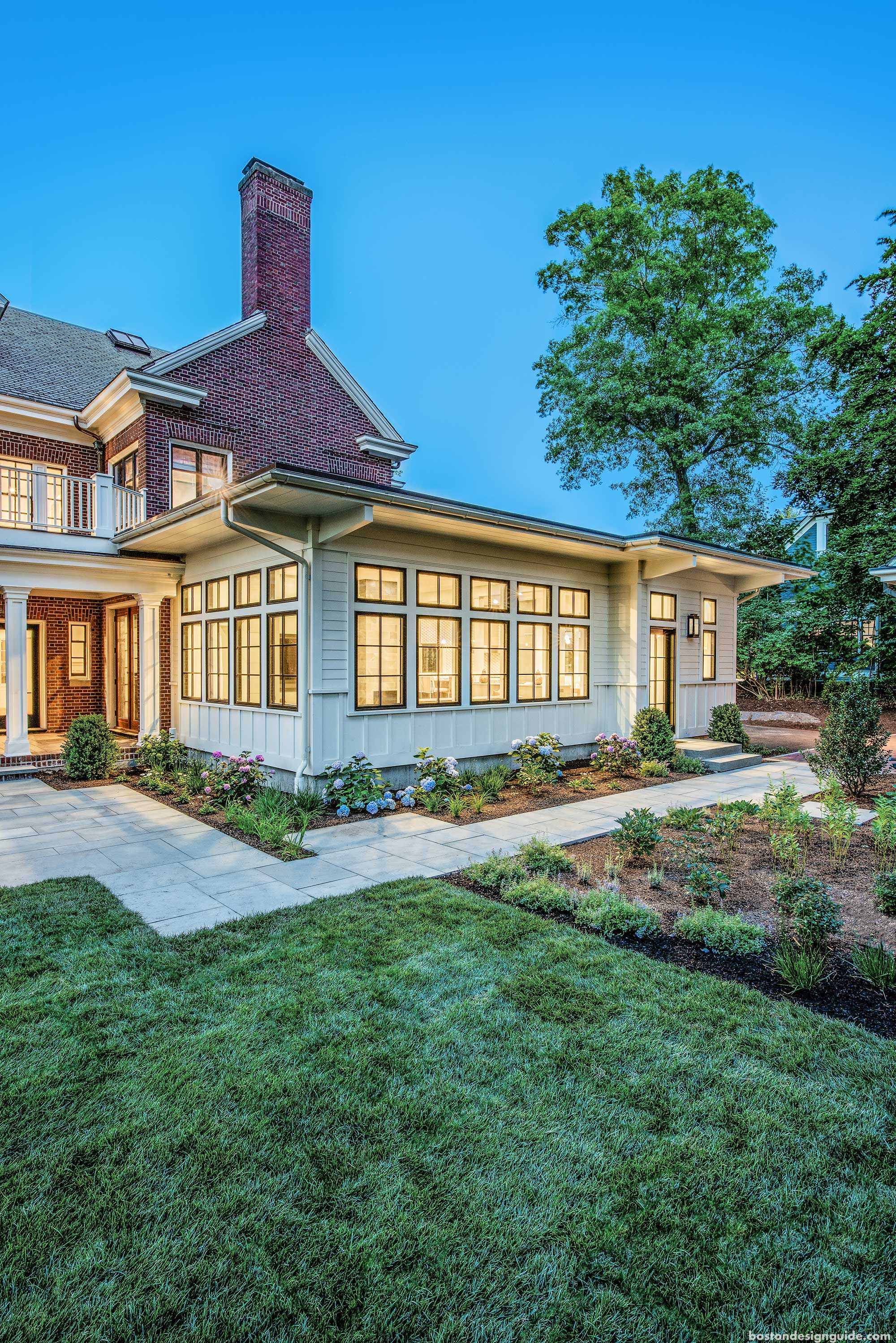 Pella Windows and Doors; Architecture by Peter Sachs Architect; photo by Keitaro Yoshioka
Black windows have long been the darlings of architects, who are charmed by the definition they provide and the way they reinforce the geometry of a structure. They also tend to up the ante on curb appeal, or, perhaps, coastline appeal, if you consider Kistler & Knapp Builders, Inc.'s waterside gem.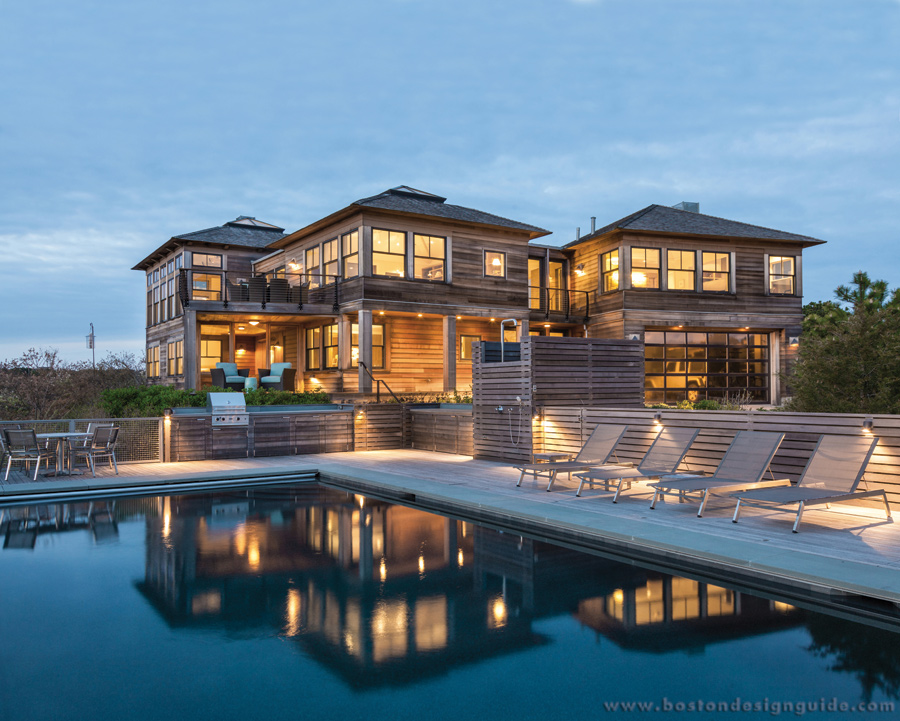 Kistler & Knapp Builders, Inc.; photo by Dan Cutrona
As for interiors? Black windows and doors also make a statement within the home. In a contemporary home built by Thoughtforms Corp. and designed by Adolfo Perez Architect (pictured below), they are stark and stunning adjacent to an atrium skylight. They don't overpower the space, but they do create drama and provide a confident frame for the exterior landscape.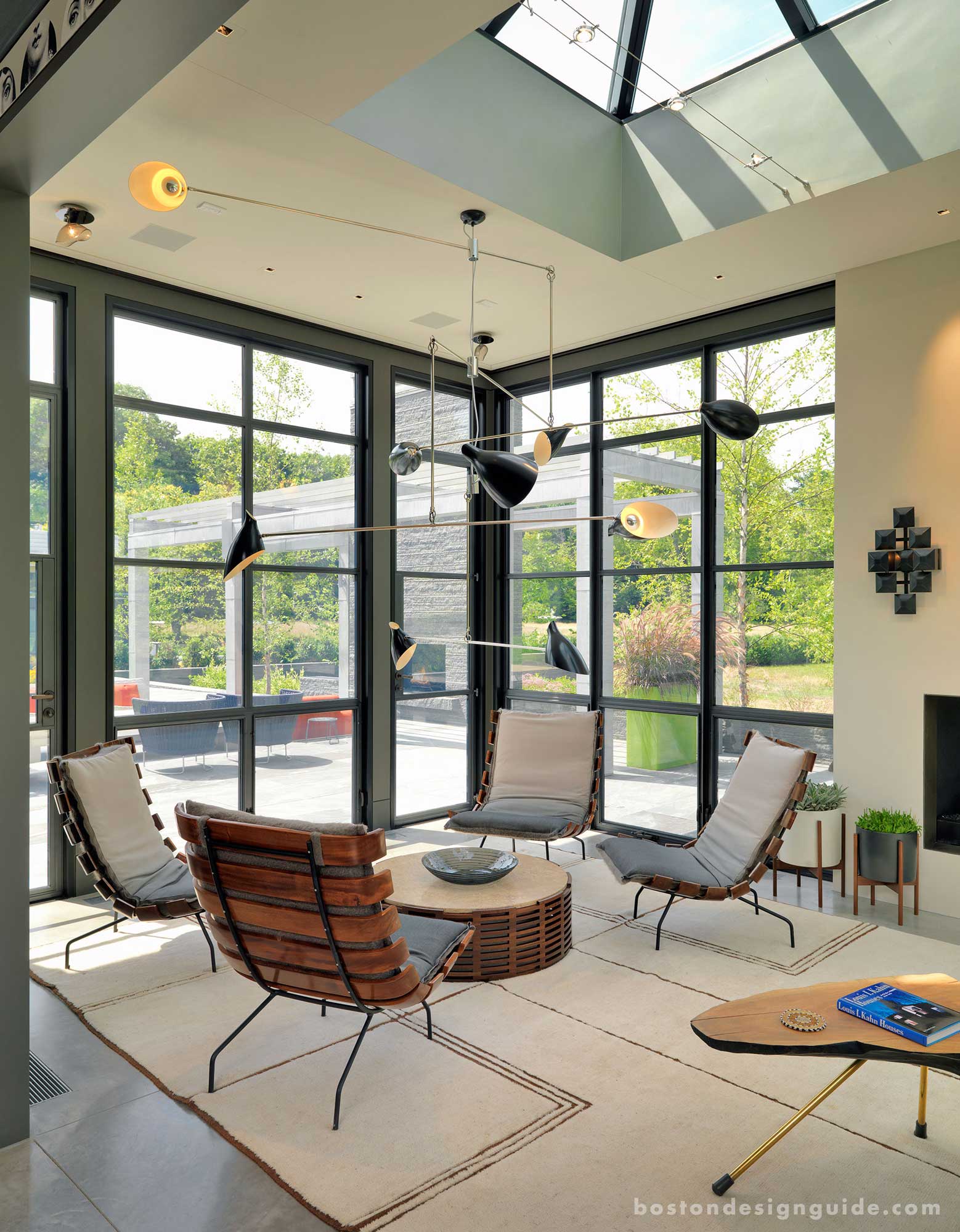 Built by Thoughtforms Corp.; Architecture by Adolfo Perez Architect; Landscape Construction by R.P. Marzilli and Company; Home Automation by Creative Systems; photo by Richard Mandelkorn
Black windows can also conjure an artful, gallery sensibility, as shown in the below living space by Peter Sachs Architect. Here, the black windows command attention within a bright white living space, playing well with the black modern stair railing and making a spectacle of the view.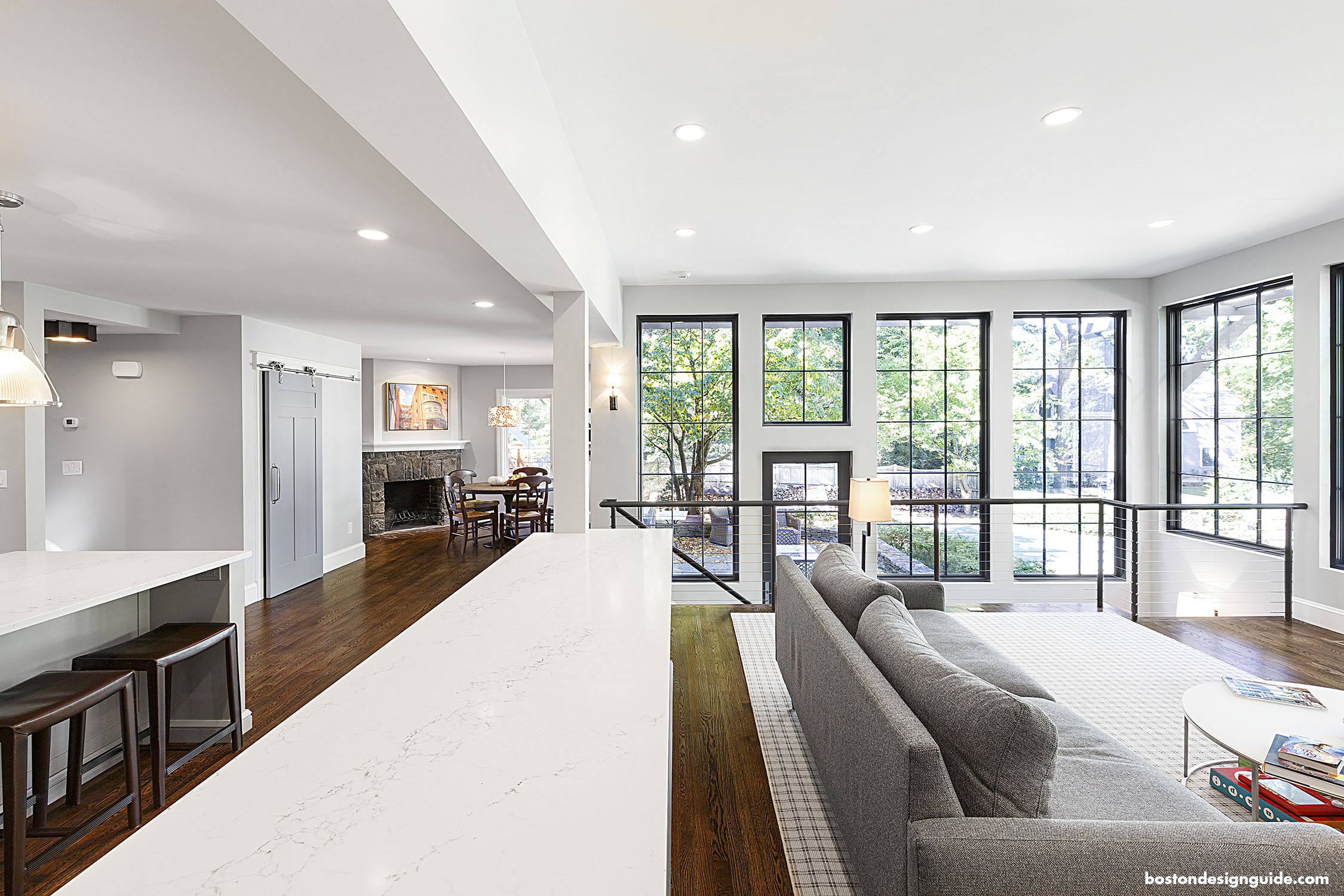 Architecture by Peter Sachs Architect; photo by Patrick Rogers Photography
Depending on the style you're looking to achieve, homeowners can choose from an array of grilles for single and double-hung windows or opt for casement windows, which swing outward to welcome in the breeze. The latter is often incorporated into contemporary designs—see the triple-glazed windows of Bensonwood's timberframe lake house below—and favored for unobstructed, uncluttered views of the great outdoors.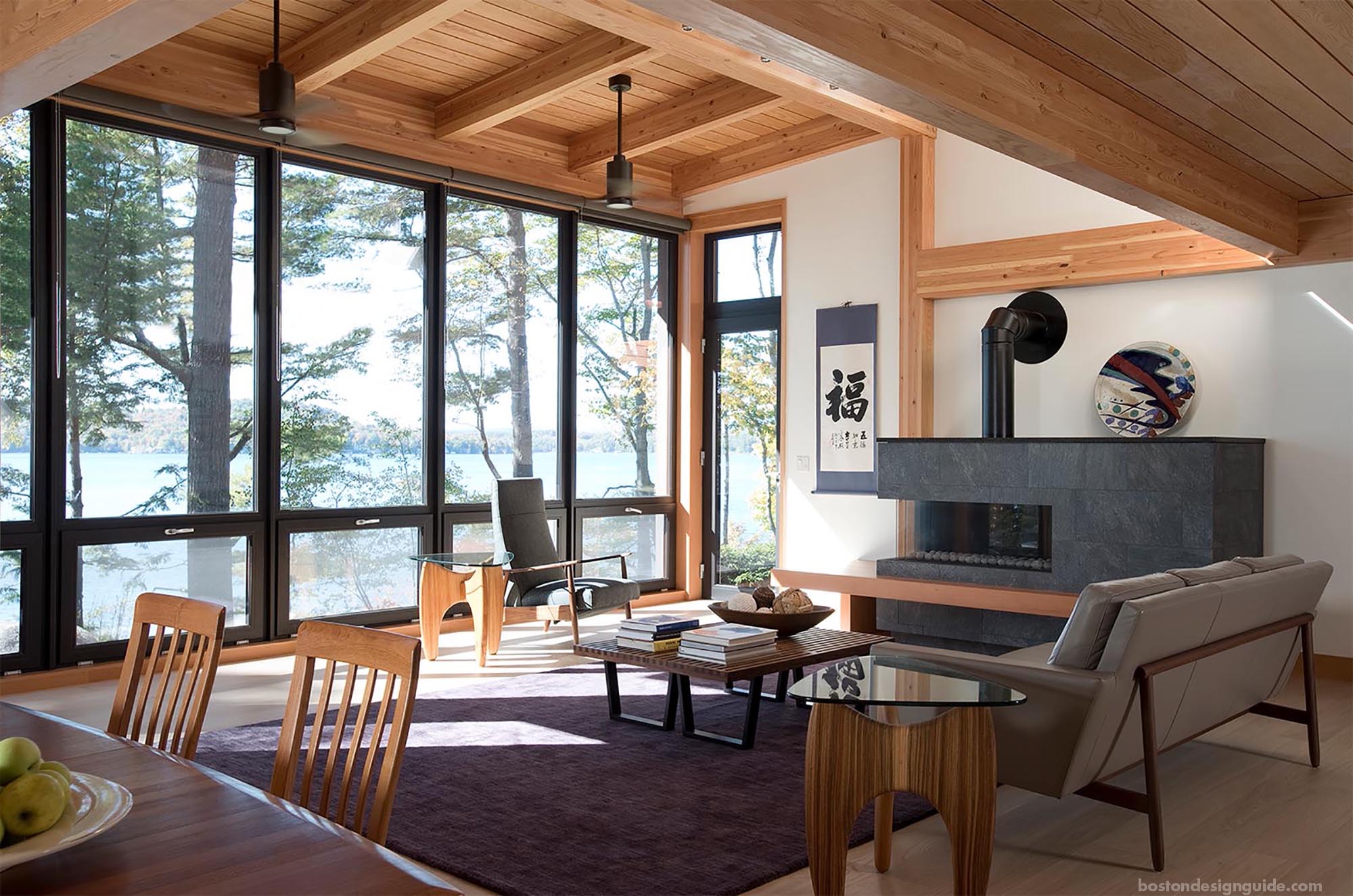 Design/Build by Bensonwood; photo by James R. Salomon