July 24, 2020 | Kendra Keelan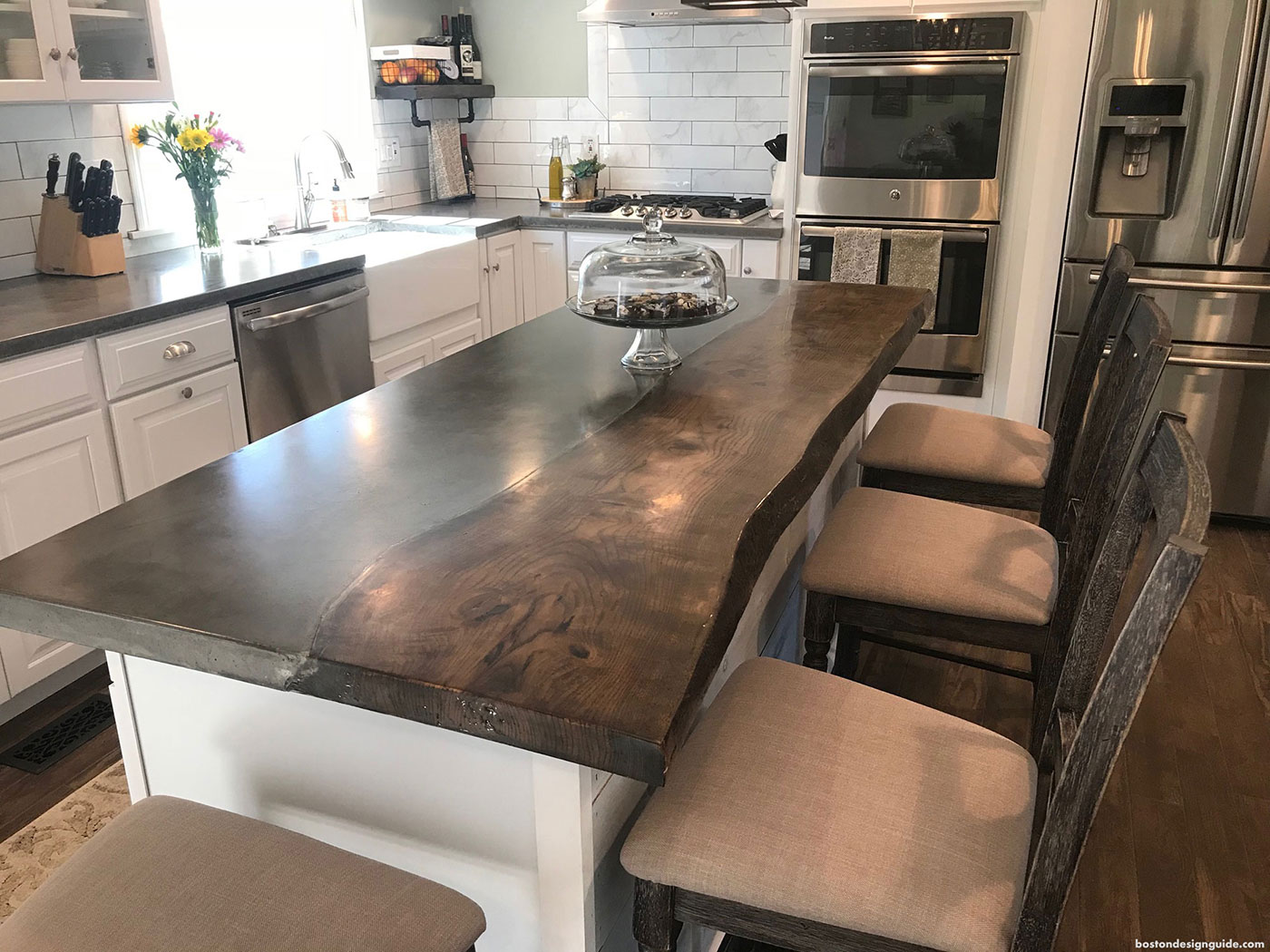 Elements Concrete Co., a locally owned and operated artisan concrete company based in South Chatham, is changing the way we think about concrete. The studio specializes in concrete countertops, sinks, furniture, and decorative and architectural pieces for residential and commercial projects, harnessing the versatility of the material. Elements Concrete Co. can do it all—think vanities, soaking tubs, fireplace surrounds and planters and even art reproductions and life castings.

Elements Concrete Co. takes its projects to an art form. Their artisans use Glass Fiber Reinforced Concrete (GFRC) rather than the mix of concrete you would find at a big-box store. GFRC is extremely durable at 10,000-15,000 psi (pound-force per square inch), compared to a normal bag of Quikrete, which is only 5,000 psi. The firm has done multiple drop tests to confirm its strength, all of which have shown that, even after repetitive drops onto the pavement, a ¾-inch thick concrete slab (the width of the average concrete countertop) will not break. 

Nine times out of 10, projects are precast—meaning they are completed in the Chatham shop and then delivered to the site. The process typically starts with a template made from ¼-inch wood strips. Then, the templates are taken back to the shop and forms are built around it. With a custom built form for each template, they normally cannot be reused for another cast. Next, the concrete goes into the form along with any material (like powders) that the project calls for. The cast of a project typically takes about a day to form from the mold. Because GFRC is polymer based, it does not require a 28-day cure like normal ready-mix concrete. With a full cure in about 7 days, GFRC is taken from the mold the next day and "processed", which involves cleaning, sanding or polishing, and filling in air pockets. Finally, GFRC sits for a few days before being sealed and delivered to the jobsite.

With such a refined craft, each piece is unique. The combination of curing, processing and sealing makes the concrete surfaces long-lasting and sturdy, as well as striking. Elements Concrete Co. can offer virtually any color for their concrete, and match any Benjamin Moore color swatch. Naturally, there will be some variances in the surface because of concrete's inherent composition, but those imperfections are what make concrete perfect, and endearing. The studio can also embed a logo into a piece or do inlays, fiber optic lighting or even change colors by running hot or cold water over it.

As for durability, concrete should not crack or chip against everyday objects. Corners, however, can be vulnerable with rough impacts. Elements' products are covered in a sealer that protects against scratching as well as a sealer that has been approved for food use. Concrete is easy to clean with light solvents (mild soap and water) and most stains are easily repaired. It also requires minimal maintenance; concrete surfaces should be resealed every few years.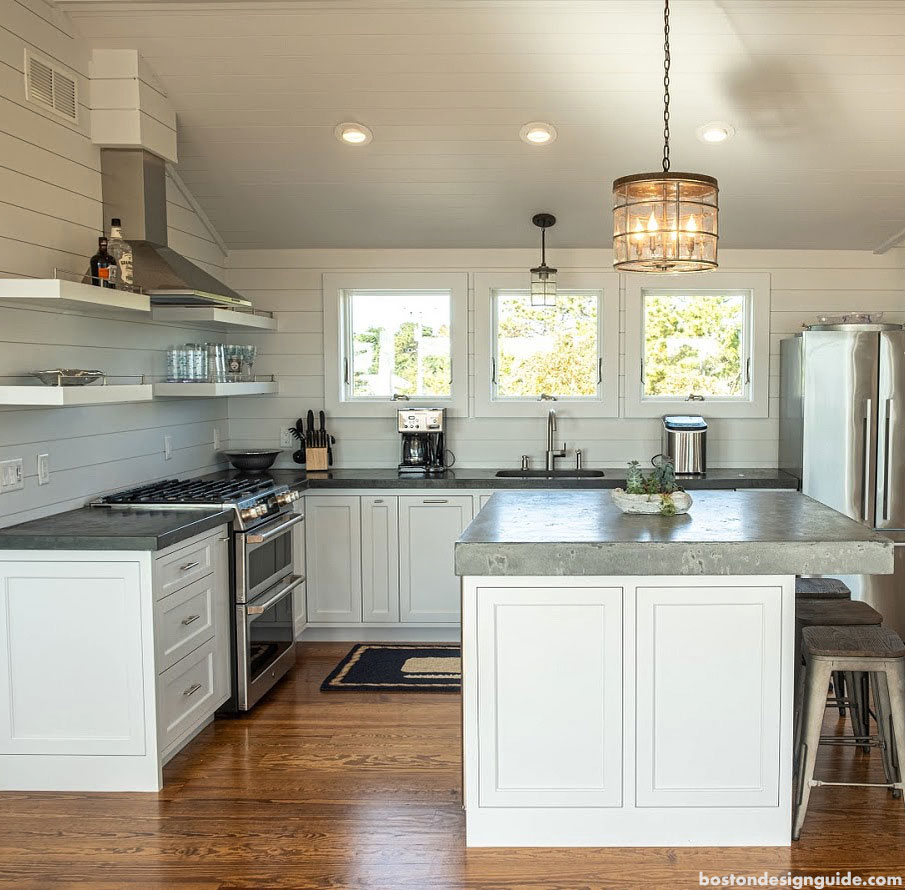 Elements Concrete Co. takes its motto—"Changing the Way You Perceive Concrete"—to heart. Common misconceptions about concrete abound, including one that insists that the material is too heavy to hold up in most interior spaces. Standard cabinetry can indeed uphold Elements Concrete Co.'s custom high-quality offerings due to its composition, high quality and strength. Joren Smith, concrete artisan, founder and president, and his craftspeople work with the imagination of architects, designers and clients to create one-of-a-kind custom projects; there is no limit to the shop's interior and exterior applications, finishes, shapes and functions.