April 20, 2020 | Sandy Giardi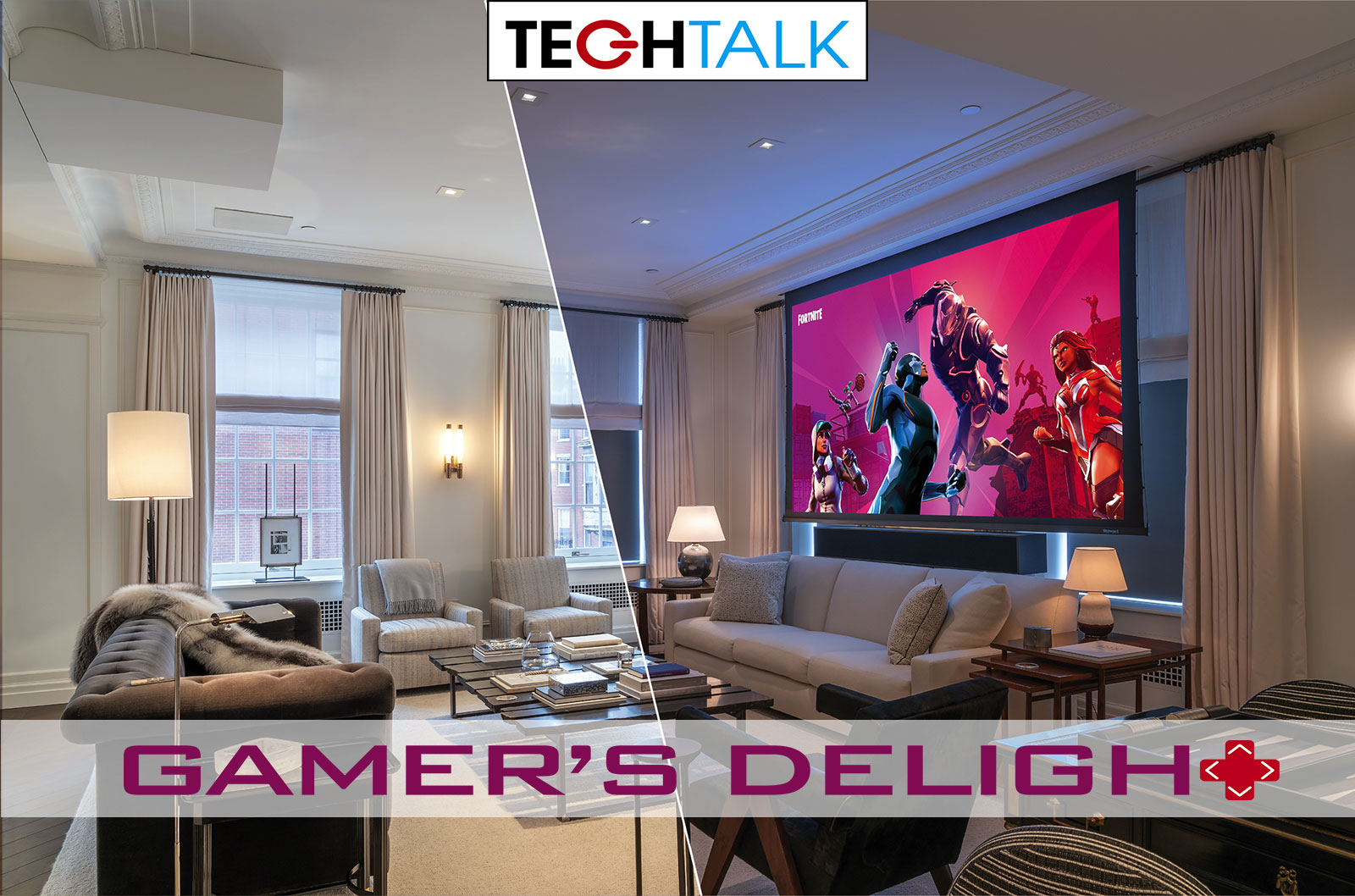 These days, home theater systems are not solely about movies, says Evan Struhl, President and CEO of Cutting Edge Systems Corp. "You can watch TV or choose to become captivated by playing video games." Along with streaming video, gaming has become an obsession among millennials, and, for the young residents of a beautiful new Beacon Hill townhome, it is undoubtedly "their hot spot."
They approached Cutting Edge Systems because they wanted a "killer system" in their posh, high design living room. The catch was that the impeccably tasteful space couldn't look like a home theater; it needed to be a "living room without compromise," says Struhl.
At the touch of button, a custom speaker, designed and built by Cutting Edge Systems, rises from its hiding space behind the sofa to meet a motorized, 120-inch Stewart screen. A powerful subwoofer is housed in a hidden, custom built cabinet behind the couch. The projector fires up from across the room; Lutron shades lower to shut out the outside world and the lighting dims, casting a warm glow over the high-tech scene.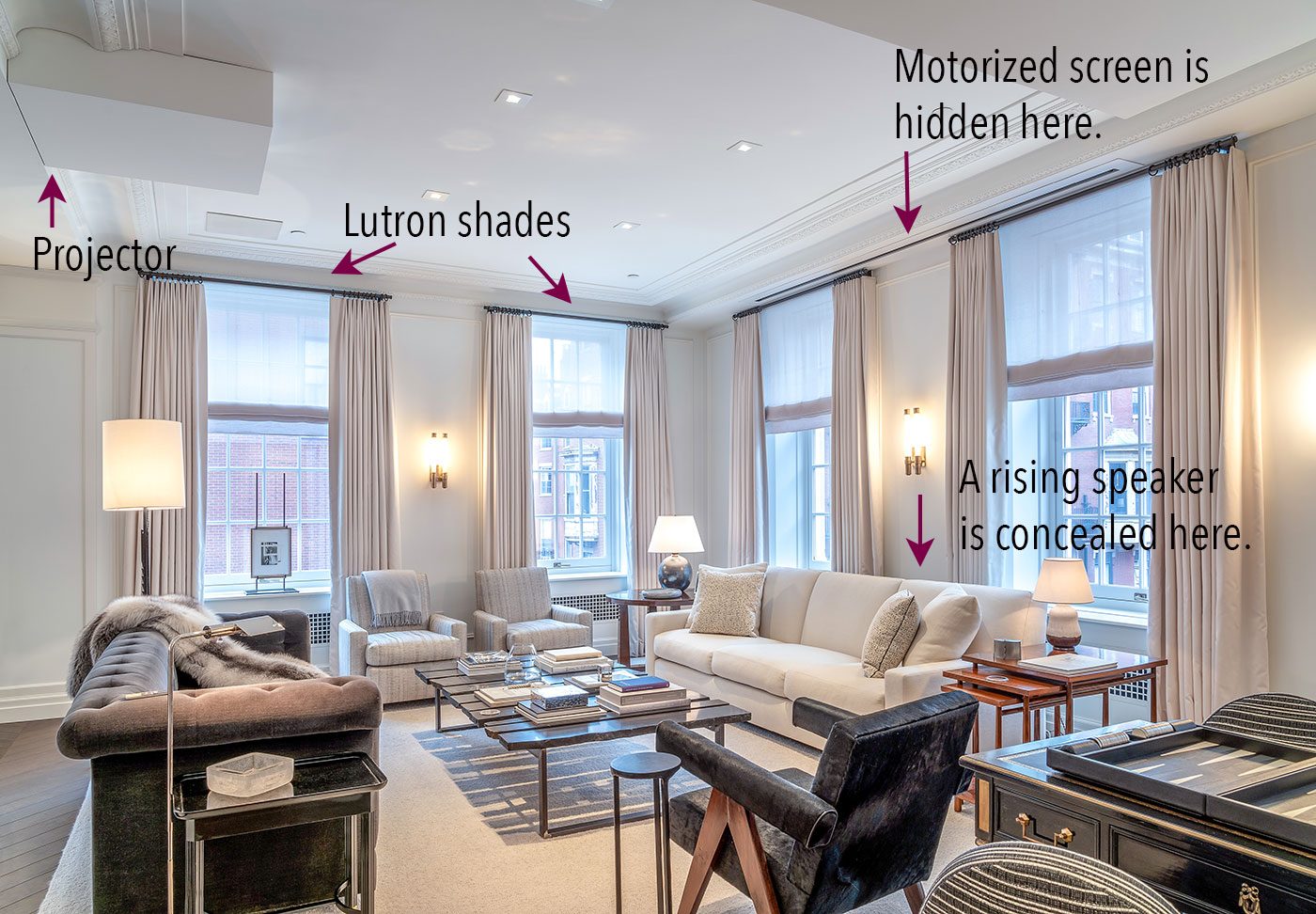 The audio electronics by JBL Synthesis, says Struhl, "are the highest quality and usually reserved for dedicated home theater rooms." Typically, you wouldn't use such a grand system in a space like this, he continues, but his clients "wanted a lot of impact and excitement to come through." Cutting Edge Systems was happy to comply, installing the motorized soundbar/subwoofer behind the couch and a fully calibrated surround sound system that is built in, invisibly.
As important as it is, the gaming theater is just one component of a whole-home integration system. Cutting Edge Systems also configured music, using small aperture speakers that mimic the overhead lighting fixtures, video, Lutron Palladiom keypads, lighting and shades. All of the electronics, including an enterprise computer network with secure WiFi, is efficiently housed in an equipment rack that slides in and out of a custom closet.
Check out how a room made for gaming—shades, screen, sound, lighting and all—transforms back into an upscale living room.
For more information, visit cuttingedgehome.com.
Photography by Warren Patterson