May 26, 2020 | Sandy Giardi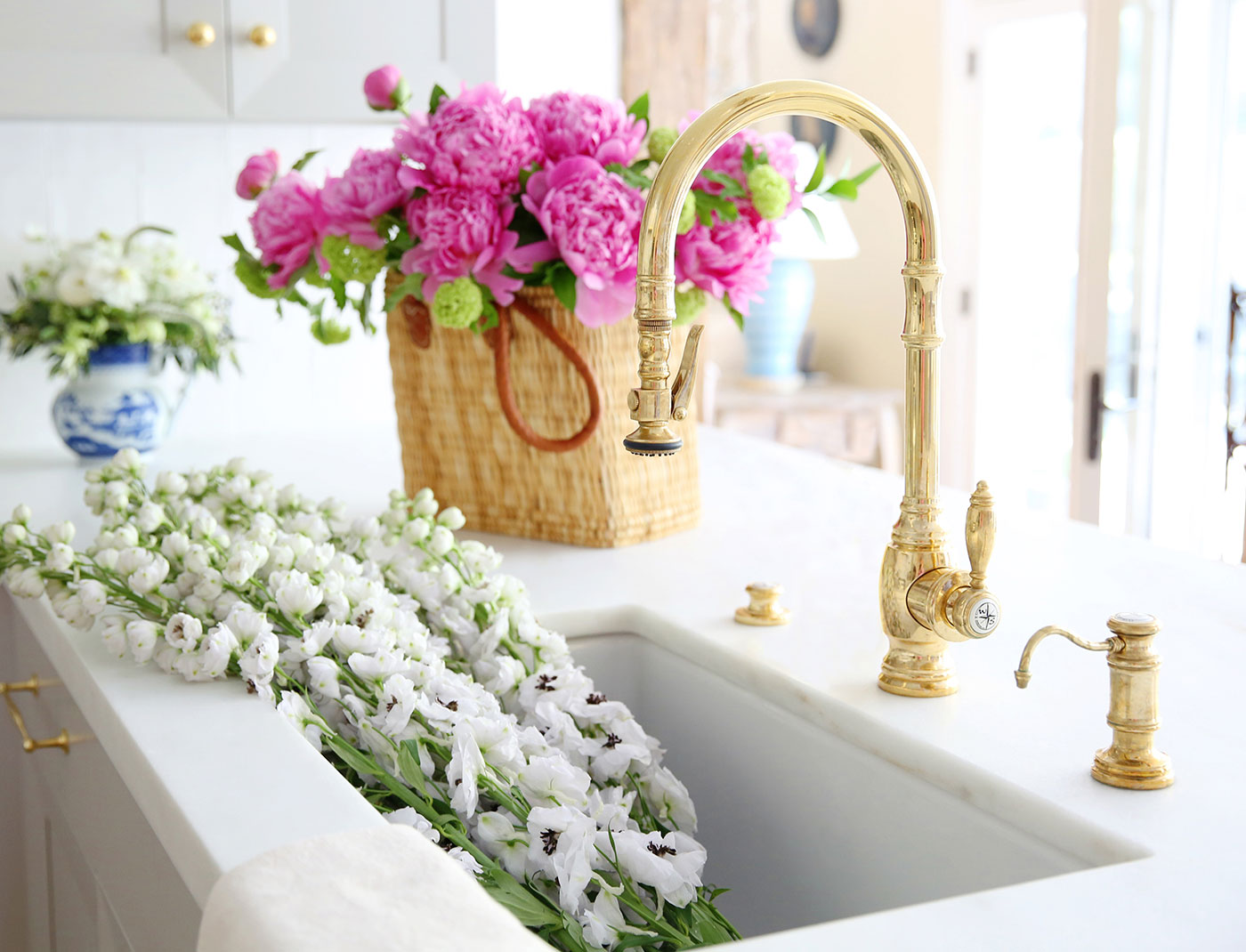 What are all the sinks wearing? Statement-making fixtures that shine in the heart of the home. Waterstone is the brand in demand for those with traditional taste and for those with a flair for the contemporary.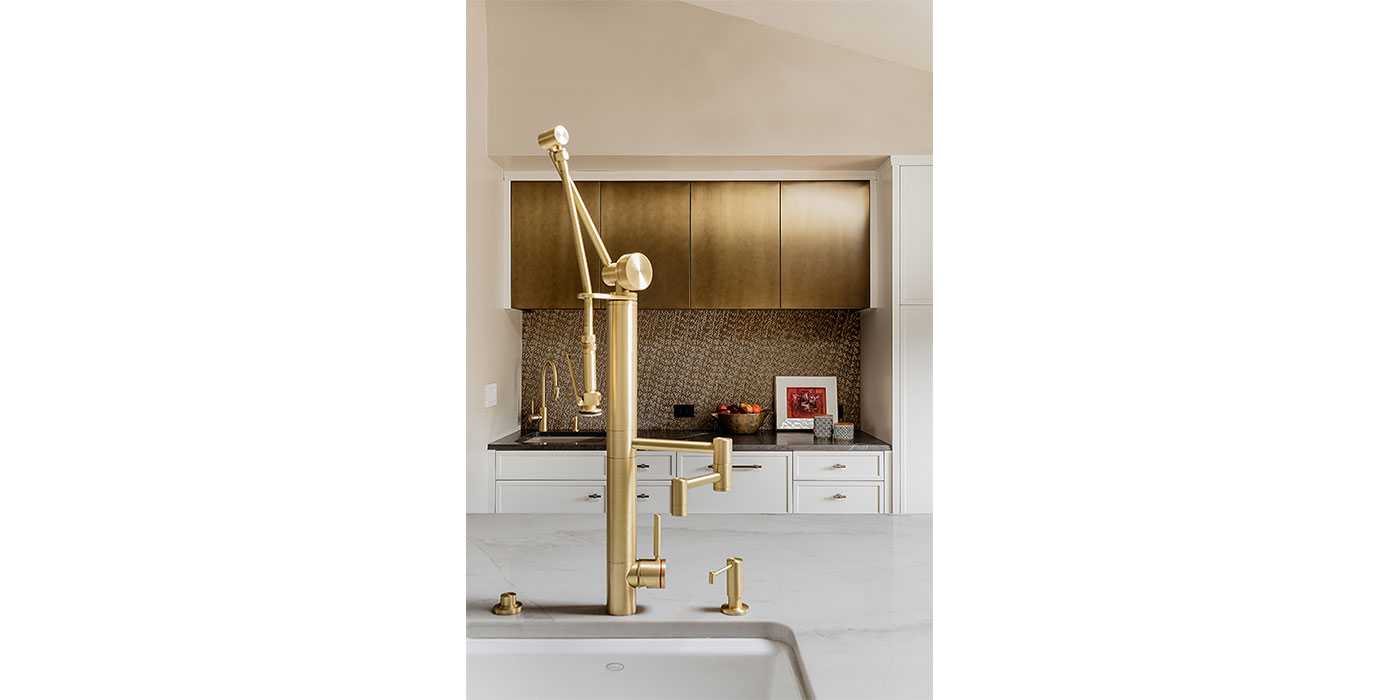 Photo by Michael J. Lee Photography
The Gantry Faucet in satin brass (above) is a focal point in kitchen designer Donna Venegas' own home and selected as it had the "height and the proportion to fit the scale of the island." To see what the designer would suggest for your kitchen renovation, visit Venegas and Company.
Monique's Bath Showroom offers both fixtures featured here; ask for the Traditional Standard Reach PLP Pulldown Faucet 5600 (shown top) or Waterstone's The Gantry.
Having been designated "essential" as a "Home Improvement Retailer," Monique's reopened to the public May 18. The store is following CDC guidelines to ensure the safety of those who enter the showroom, and is also offering Zoom consulting appointments with their award-winning staff. These virtual sessions will continued to be offered even after COVID-19 concerns have dissipated. 
Also, in an effort to respect social distancing, Monique's is waiving local delivery charges to client job sites through the end of August 2020, so now is the time to make those kitchen and bath updates!