July 16, 2020 | Kendra Keelan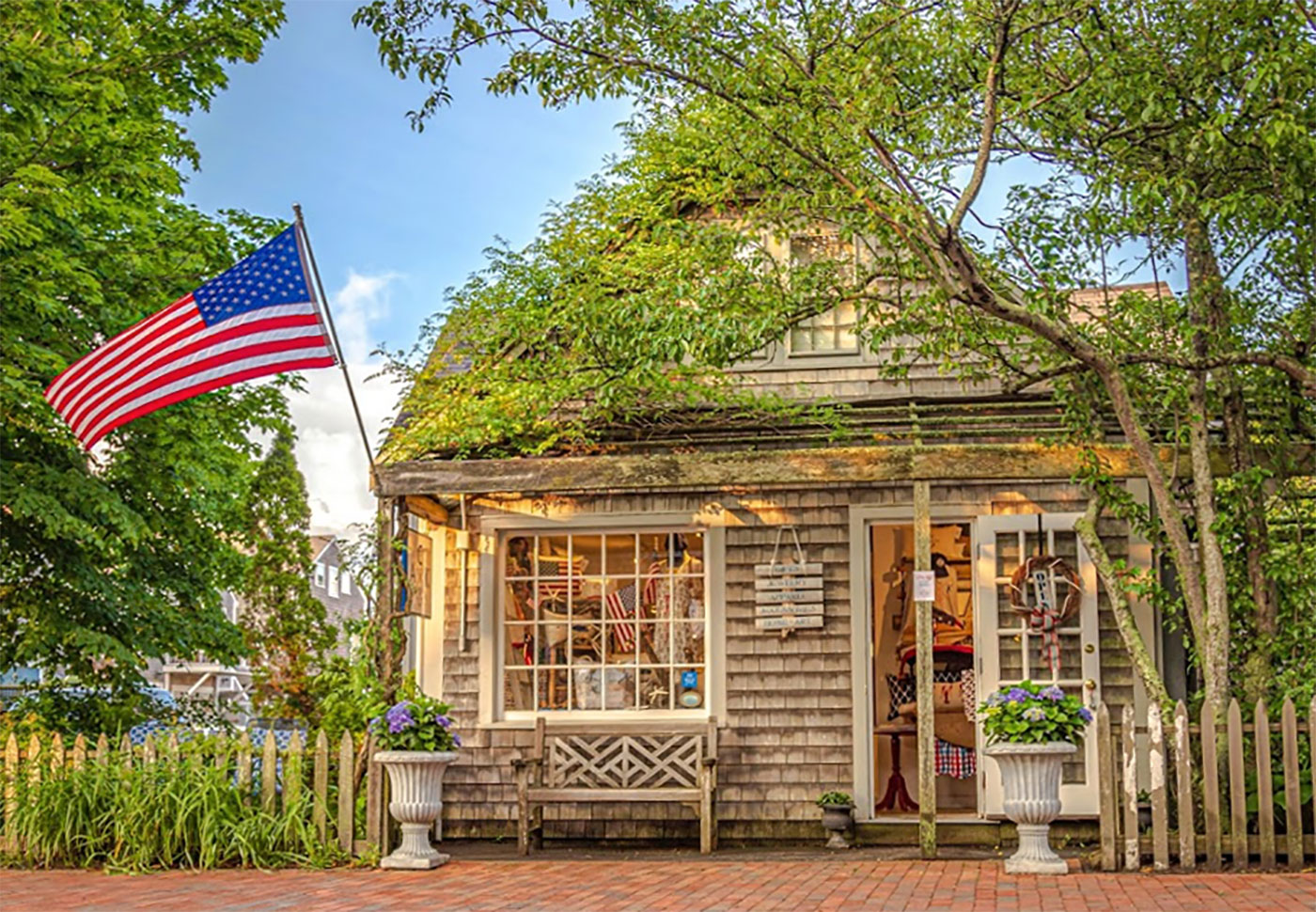 In BDG's Cape & Islands edition, we featured a Nantucket historic renovation by interior designer Donna Elle that showcases beautiful bold and cheerful colors, patterns, textiles, furnishings and home accents. The home is full of joy and coastal magic, and we learned that Donna Elle and her associate Katie Williams relied heavily on Nantucket shops, retailers and galleries to bring the interior design to such a blissful finish. Given that Elle—and the homeowner—have impeccable taste, we wanted to share this "designer directory," and point others to the fine Nantucket retailers and must-see boutiques of this inimitable summer destination to make discoveries of their own.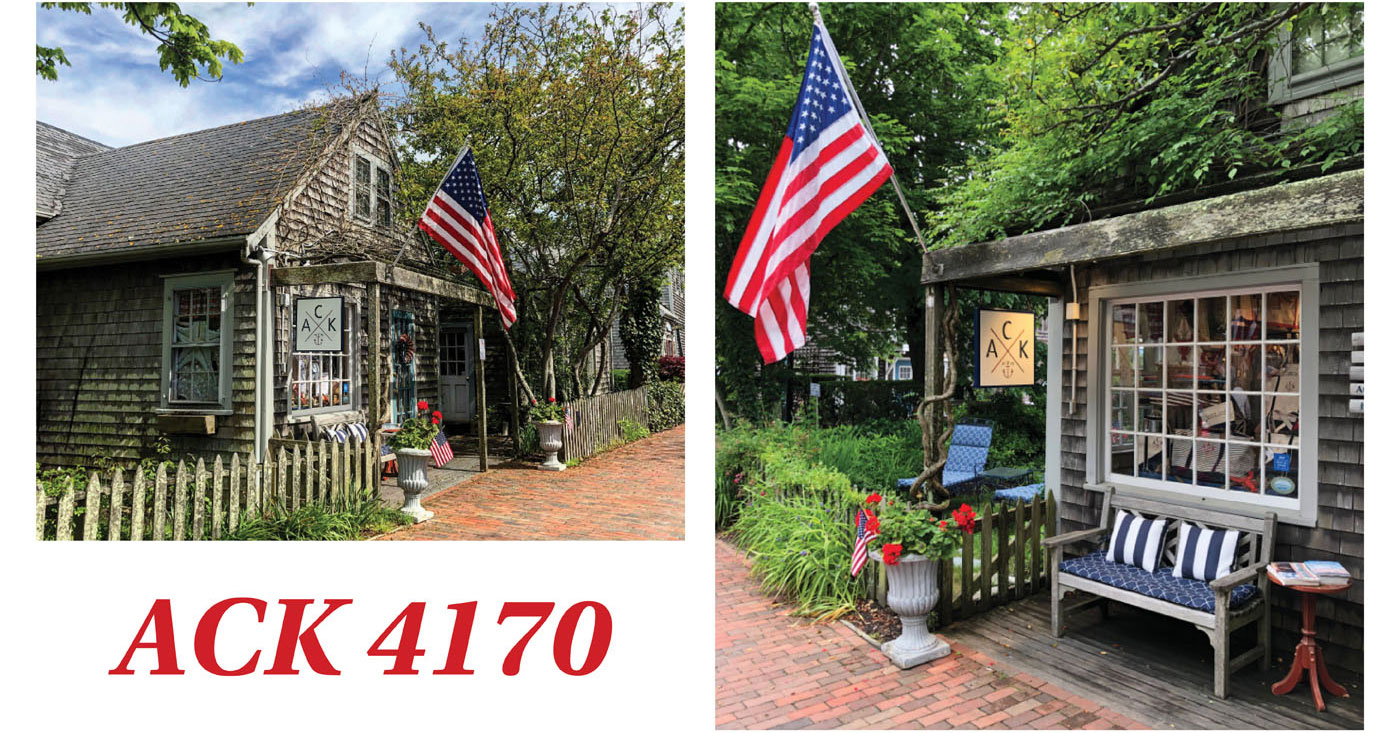 ACK 4170™ is a quaint retail shop offering high-quality Nantucket-inspired accessories, apparel, jewelry, stationery and art. With its unique trademark logo, derived from the airport code (ACK) and geographic coordinates (4170) for Nantucket Island, this shop embraces the Nantucket lifestyle. ACK 4170™represents "old school" Nantucket and is extremely unique to the island, with 98% of the store composed of products from small artists and makers. Staying true to the motto of "Salt. Sand. Sea", ACK 4170™ brings all things salty and nautical to you. Located at 1A Old North Wharf. Details: ACK 4170™ is open 7 days a week. Hours: Sunday-Thursday 10am-5pm; Friday-Saturday 10am-6pm. Curbside pickup is available.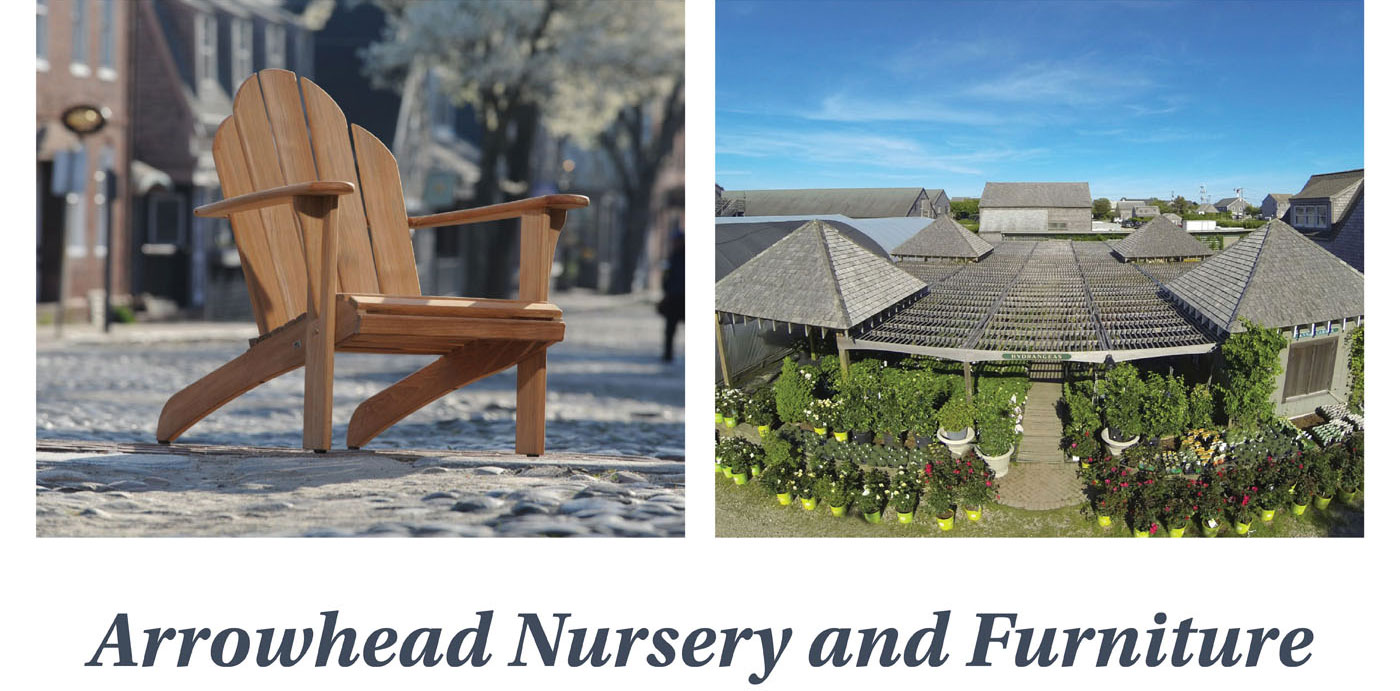 Arrowhead Nursery and Furniture has established a reputation for customer service, quality plant material and outdoor furniture since its inception in 1997, becoming the most valuable resource for new and existing homeowners in Nantucket. In 2003, the impressive Wampanoag Way Nursery and Showroom became an addition to the Arrowhead brand. Arrowhead Nursery and Furniture has products of amazing quality to combat the island's tough ocean air, affordable prices, and offers free delivery within Nantucket. The Showroom features three floors of indoor and outdoor furniture, home decor, and unique gifts. The Nursery provides an outstanding selection of trees, shrubs, perennials, annual flowers, pottery, planters, and more. Located at 9 Wampanoag Way. Details: Arrowhead Nursery and Furniture is open! Landscapers and homeowners are encouraged to stop by, call and/or email ahead for curbside pick-up is available. Masks are required and social distancing practices are maintained. There is a maximum of 6 customers at a time at the present time.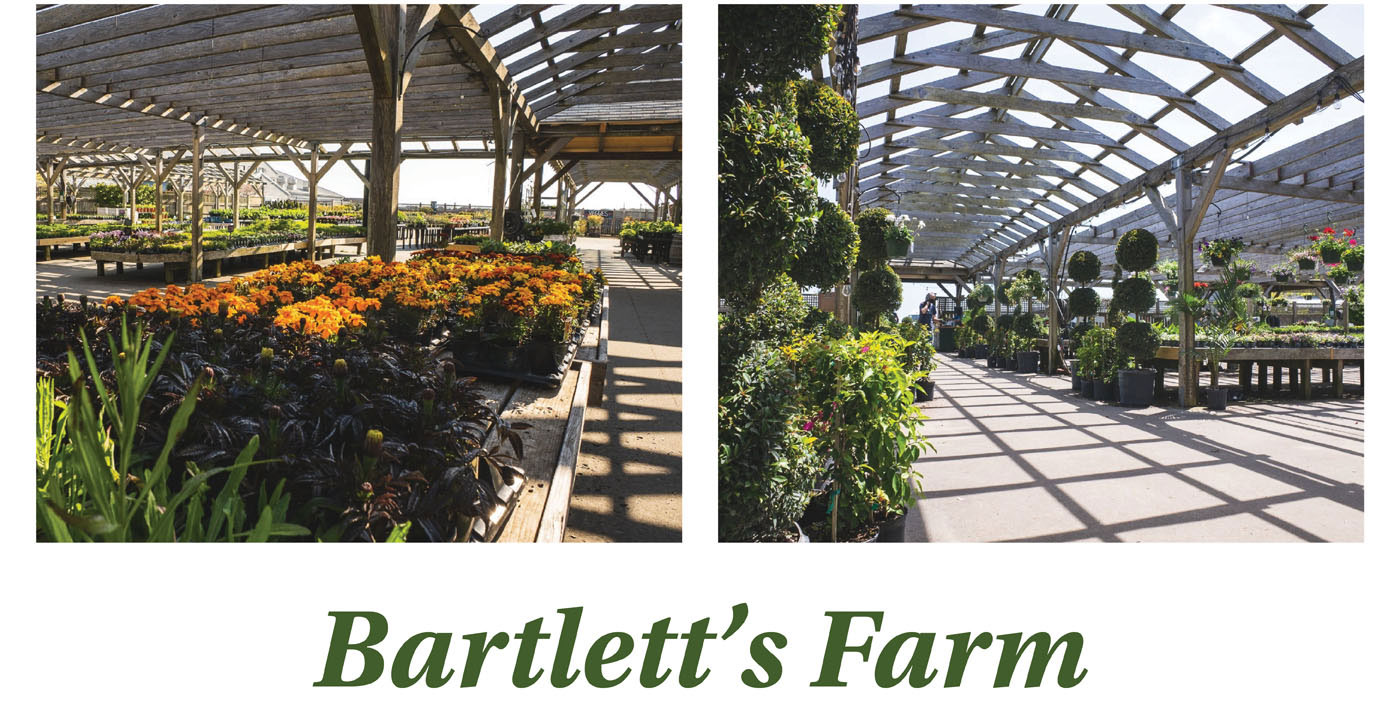 Bartlett's Farm is Nantucket's oldest and largest family owned farm. This incredible farm spans across seven generations (and counting!). This business supports many families, growing a wide variety of produce and flowers on more than 100 acres of open fields. In the last decade, Bartlett's has transformed more than 20 acres to certified organic fields. There are 40 greenhouses, growing high quality food and a wide range of flowering plants that Nantucketers and visitors alike enjoy in their homes and gardens. Located at 33 Bartlett Farm, Rd. Details: Bartlett's Farm is open! All Farm Events including Farm Tours, Flower Picking Tours and Pick Your Own Strawberries have been cancelled this summer. Outdoor seating is removed and the playground is closed. The current hours are 7am-8am; the Market and Garden Center is open for in-store shopping for adults 60 and over. After 8am, they are open to the public for in-store shopping. Curbside pick up is available through online order from 9am to 6:30pm.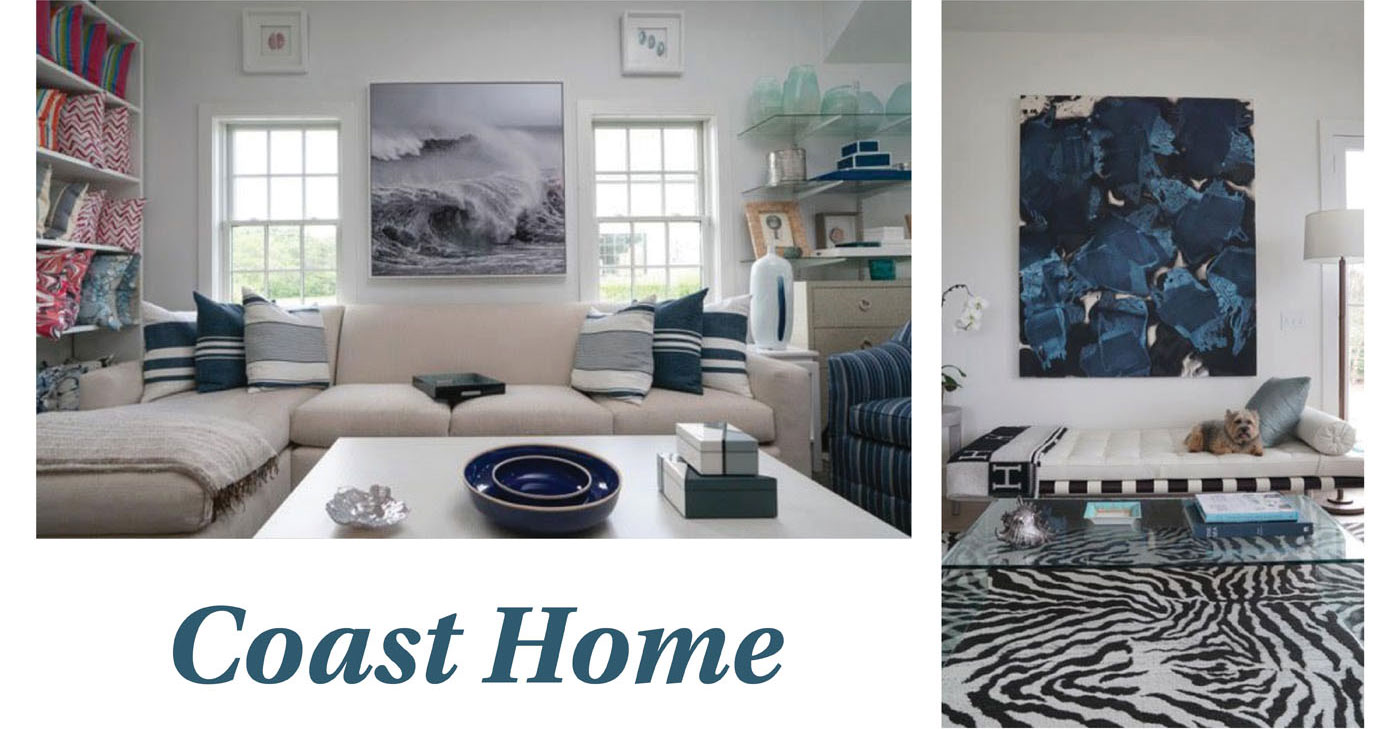 Coast Home is an endearing design shop featuring beautiful furnishings and accents for inside and outside your coastal home. Coast Home offers a range of distinctive items from linen wrapped furniture, to custom upholstery, rugs, fine art photography, artifacts, accessories and more. The owner and founder, Paul Gaucher of Icon Design Group blends classic styles with modern needs for a transitional and progressive touch. This unique shop is really tailored for the client's specific vision, representing designers well from the Boston area and beyond. Located at 64 1/2 Old South Road. Details: Coast Home is open! Masks are required and social distancing practices will take place. Store hours are Monday-Saturday 9am-5pm; Sunday 10am-2pm.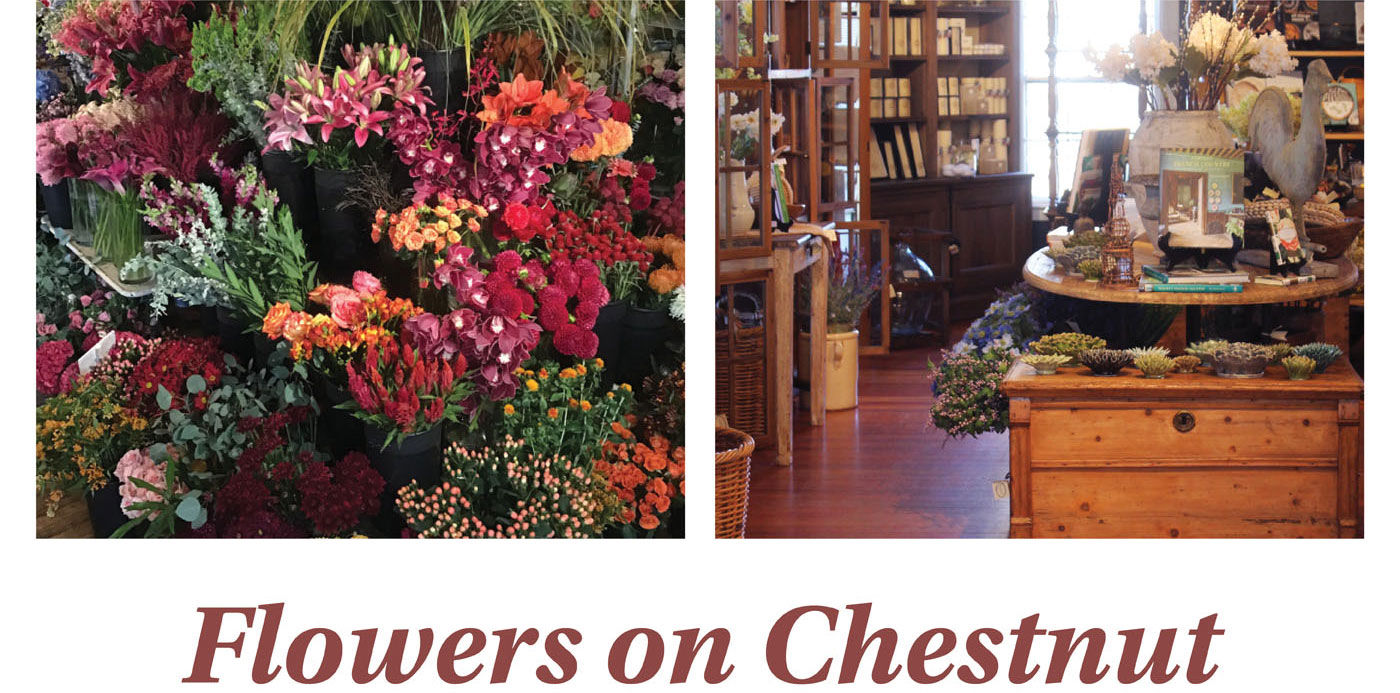 Flowers on Chestnut is Nantucket's only full-service flower shop. It is located in an over 100-year-old building that became the perfect space for the beautiful flowers, the gift shop, and the garden. For over 30 years, Flowers on Chestnut has built wonderful relationships with its customers, becoming one of Nantucket's leading shops. Located at 1 Chestnut St. Details: Flowers on Chestnut is open! Flowers on Chestnut is only allowing 4 clients in the store at any one time for in person shopping. Masks are required and social distancing practices are maintained. Delivery and pick up are available. However, plan ahead—order early, specify a time for pick-up, and give a minimum of one hour to process your pick-up orders.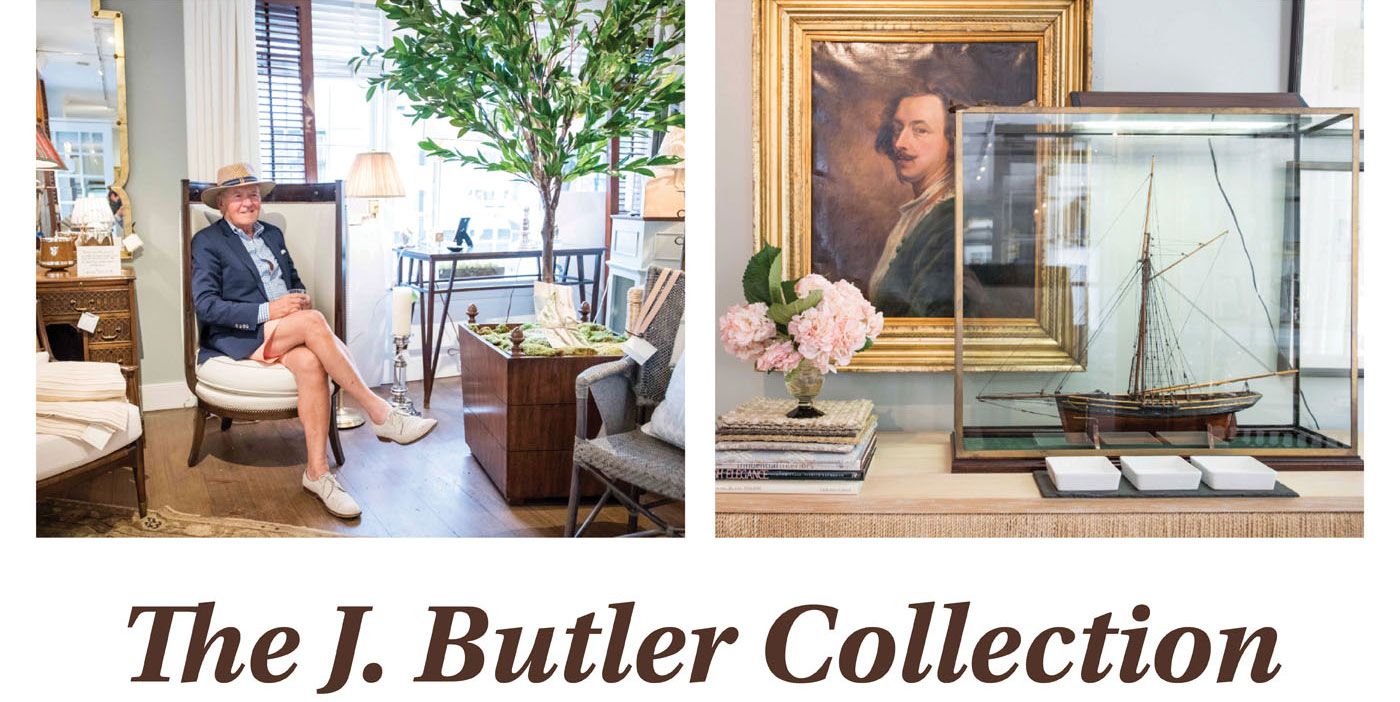 The J. Butler Collection is a boutique home design shoppe, offering the collection of interior designer Jeffrey B. Haines (pictured), owner of design studio Butler's of Far Hills in New Jersey. His unique collection comes to Nantucket island every summer, featuring his effortless sense of taste and style for home design. In this shoppe, one will find vintage antiques, high end tabletop accessories, specialty furniture pieces that blend classic appeal with a modern and simplified style. This collection is wonderfully regarded both by designers for their clients projects and by the customers themselves. Located at 12 Main St., Nantucket. Details: The J. Butler Collection is open! Masks are required and social distancing practices are maintained. Store hours are Tuesday-Saturday 10am-4:30pm.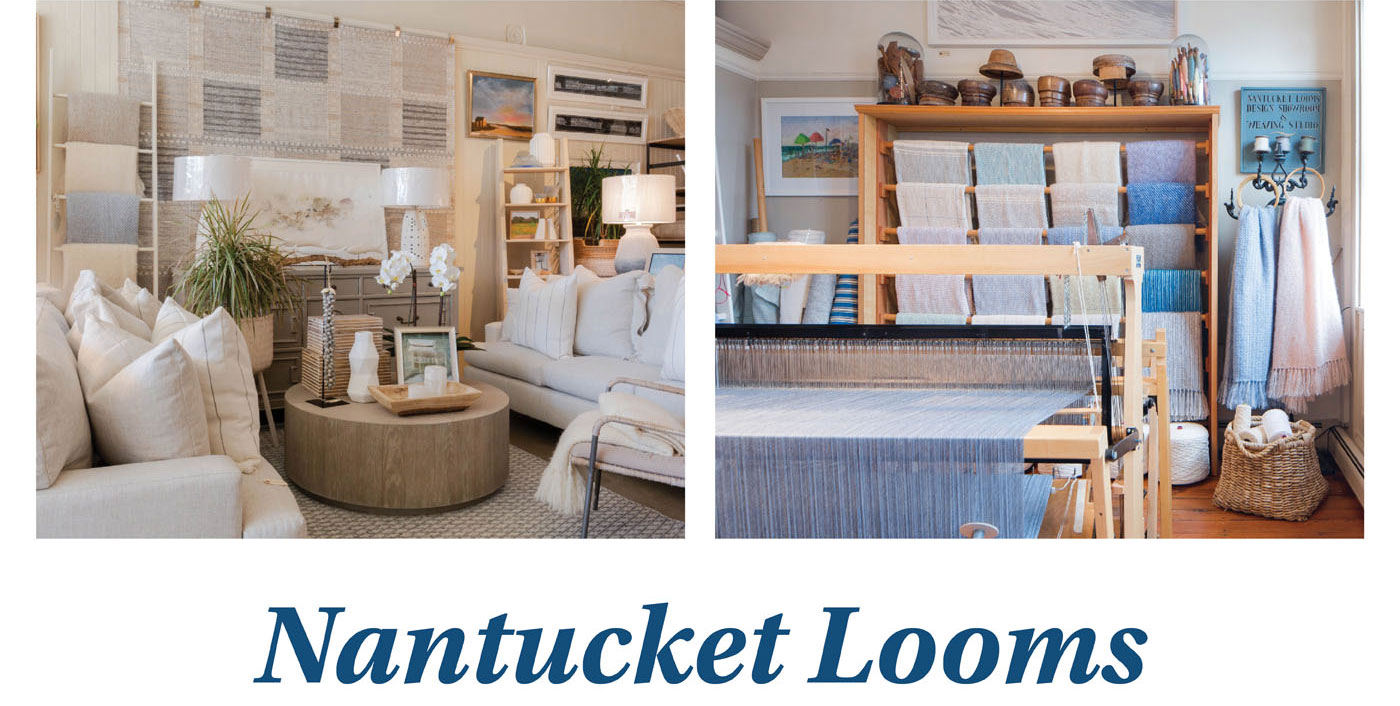 Nantucket Looms has depicted timeless Nantucket for 52 years. A special business established in 1968, Nantucket Looms offers a selection of fine home furnishings, handwoven textiles, clothing, accessories and full-scale interior design services between their retail shop, weaving studio and interior design studio. Over 80 local artisans, including painters, potters, wood carvers, basket weavers and jewelry makers are represented. The team members want to help you bring your vision to light for your home. Nantucket Looms has made a commitment to art, tradition, and client care that benefits the entire Island. 51 Main St., Nantucket. Details: Nantucket Looms is open! Only 6 customers are allowed in the shop at a time. Masks are required and social distancing practices are maintained. The Weaving Studio and Design Studio are temporarily closed but are available by appointment. Curbside pickup and free island delivery are always available for online or over the phone orders in the shop.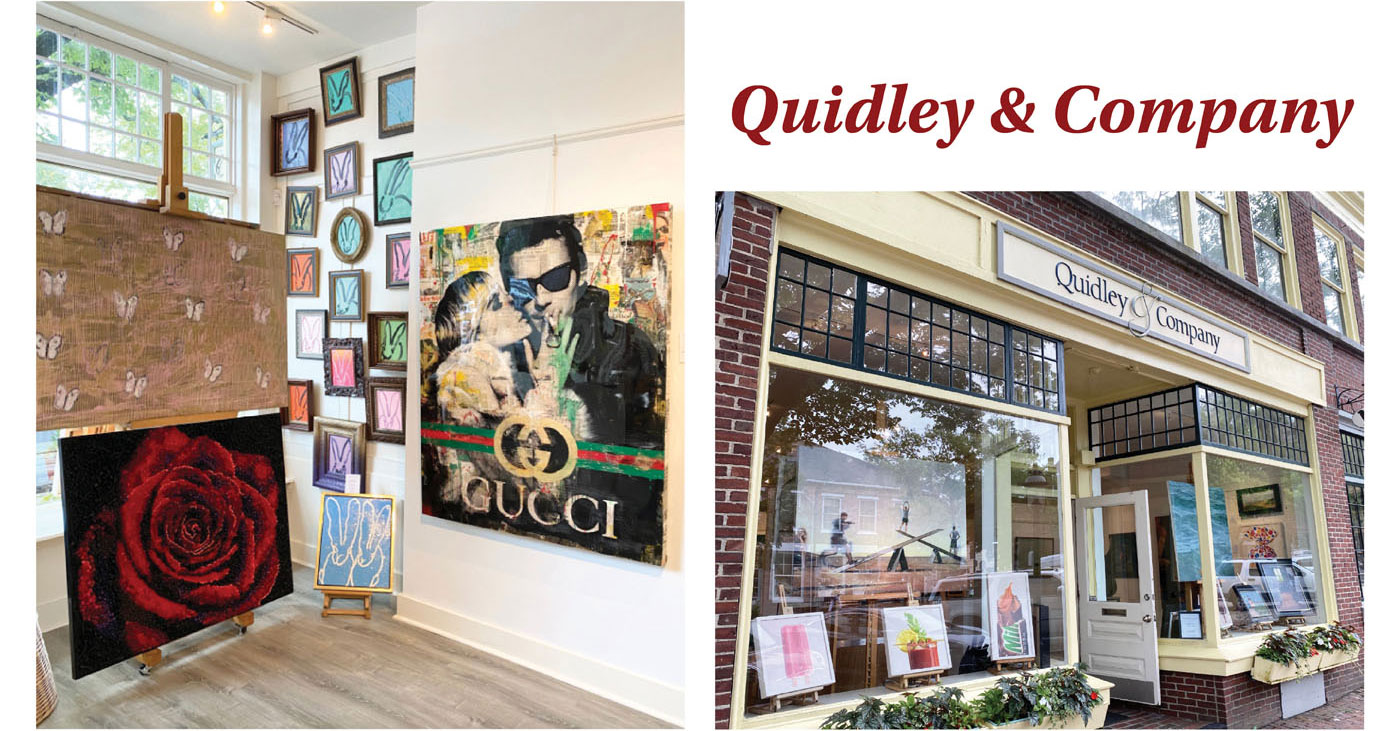 Quidley & Company Fine Art Galleries showcases dozens of leading contemporary artists. The main focus ranges from landscape, marine, still life, and figurative artwork. Quidley & Company features amazing new art exhibitions in its three locations (Nantucket, Naples and Westport), all of which are documented through their online presence. Priding themselves in building lasting relationships with long-term clients, the gallery is a gem at the heart of the island's historic downtown. Located at 26 Main St. Details: The Fine Arts Gallery is open 7 days a week from 10am-8pm. Masks are required and social distancing practices are maintained.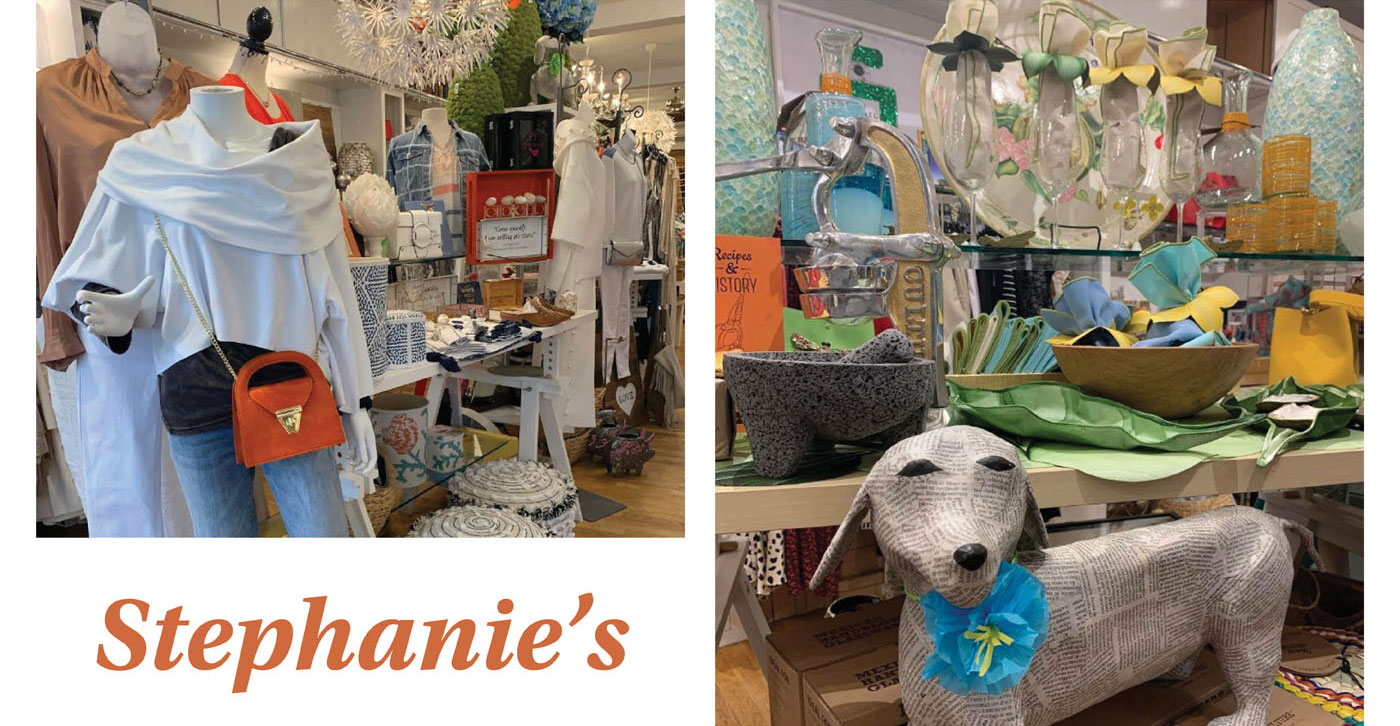 Stephanie's is an adorable boutique that began in 1997. As Nantucket's most affordable and eclectic shop, home decor, gifts, footwear, apparel, and more are specially hand picked for their customers. Priding themselves in outstanding customer service, providing a fun and creative shopping experience, Stephanie's is a must on the island of Nantucket. Located at 42 Main St. Details: Stephanie's is open 7 days a week from 9am-6pm. Masks are required and social distancing practices are maintained.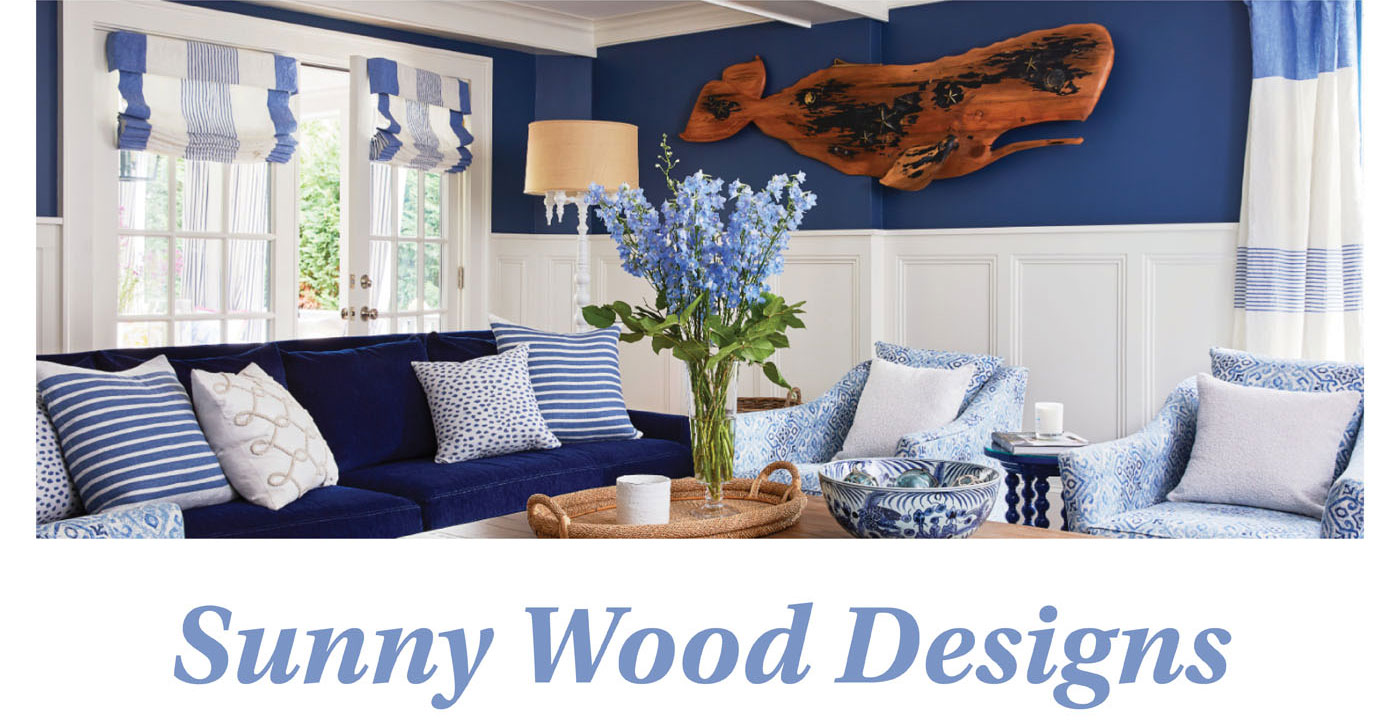 Photo by Read McKendree / JBSA
Sunny Wood Designs (pictured on the wall in the living room above) are stunning. Artist Sunny Woods grew up close to nature, drawing from the Island's beauty as inspiration. He carves whales, by hand, from wood—pouring heart and soul into every sculpture. Each piece is unique and special, with so much attention to detail, paying homage to the natural majesty of whales themselves. Details: Online shop only.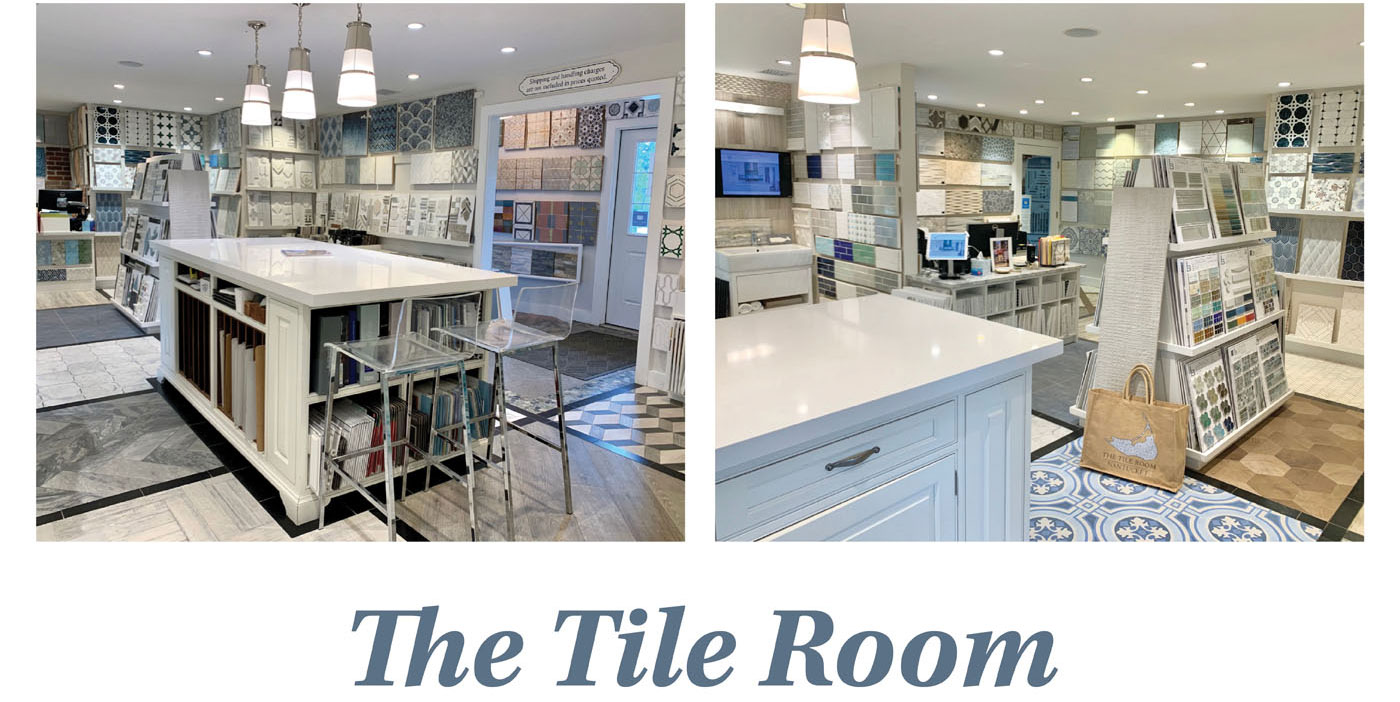 The Tile Room sparks inspiration for both design professionals and homeowners. The showroom highlights diverse lines of tile and stone from around the world, offering a fantastic selection. There is no project or budget too big or too small for the experienced staff, no matter where your project is located (on or off the island!). Priding themselves in great service, The Tile Room has established itself as the premier home design source on Nantucket for serving both local and non-local clientele. Located at 9 Sparks Ave. Details: The Tile Room is open! Regular business hours are Monday - Friday: 9am-5pm; Saturday 10am-2pm. Appointments are recommended. Masks are required and social distancing practices are maintained.
Click the link to read the online article A Summer Affair, featuring the offerings of the above stores.