December 17, 2019 | Andrea Mingels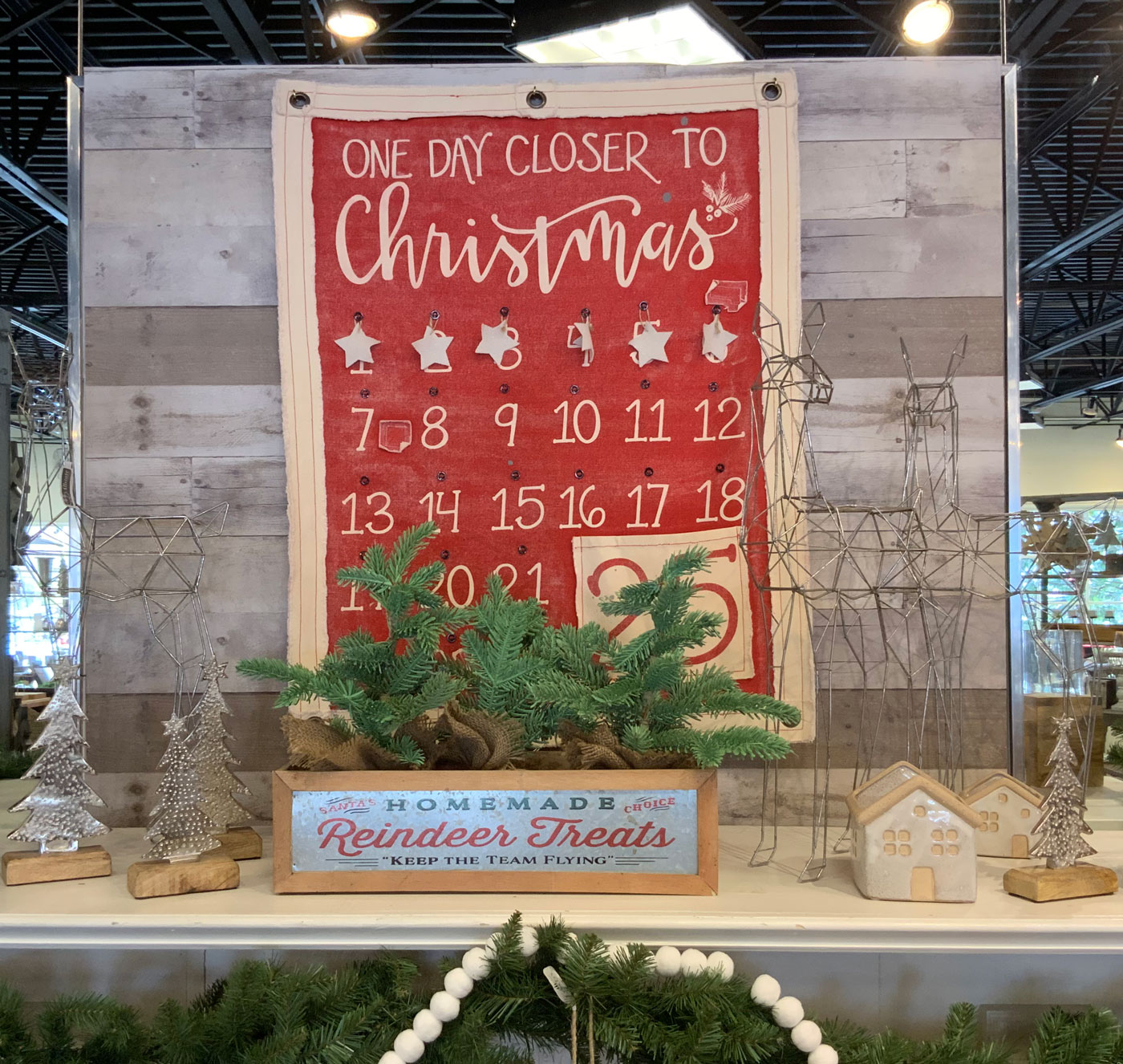 With Christmas right around the corner, people are searching for last minute decorations to effortlessly dress up their home for the holidays. Whether you're searching for decorative pillows, festive table settings, or ornamental trinkets to bring some Christmas magic into your home, Seasons Four is the one-stop-shop for all of your decorating needs.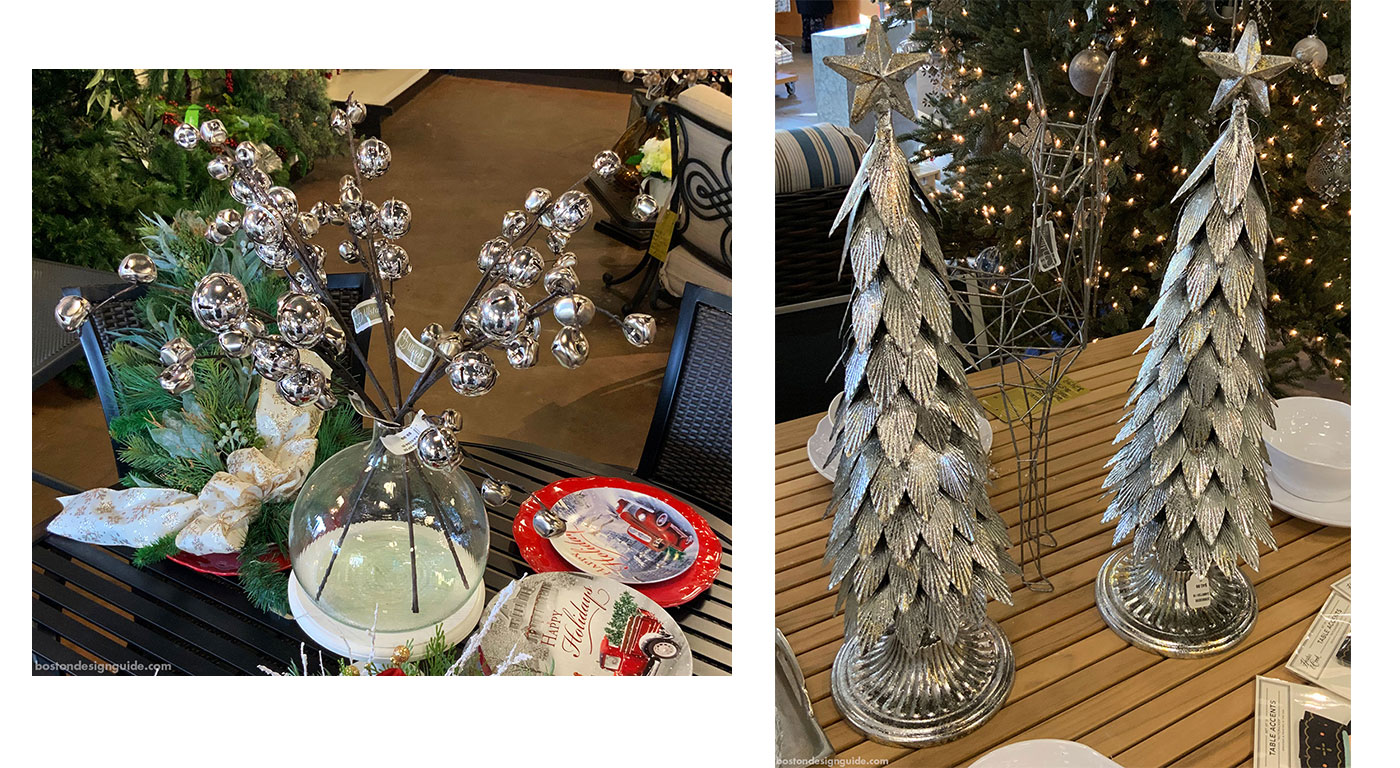 Boston Design Guide spoke to the owner of Seasons Four, Laura Hopkins, about popular decorating trends this holiday season. When asked which holiday items are most popular this season, Hopkins was quick to respond, "everything." She went on to explain that when shopping for holiday décor, customers seek out items that symbolize tradition and tend to evoke nostalgia. There is not a clear distinction between what younger and older generations buy when it comes to decorating the home for the holidays. Popular items include traditional hook rug pillows, artificial trees, Frasier Fir fragrance diffusers and Christmas Village houses.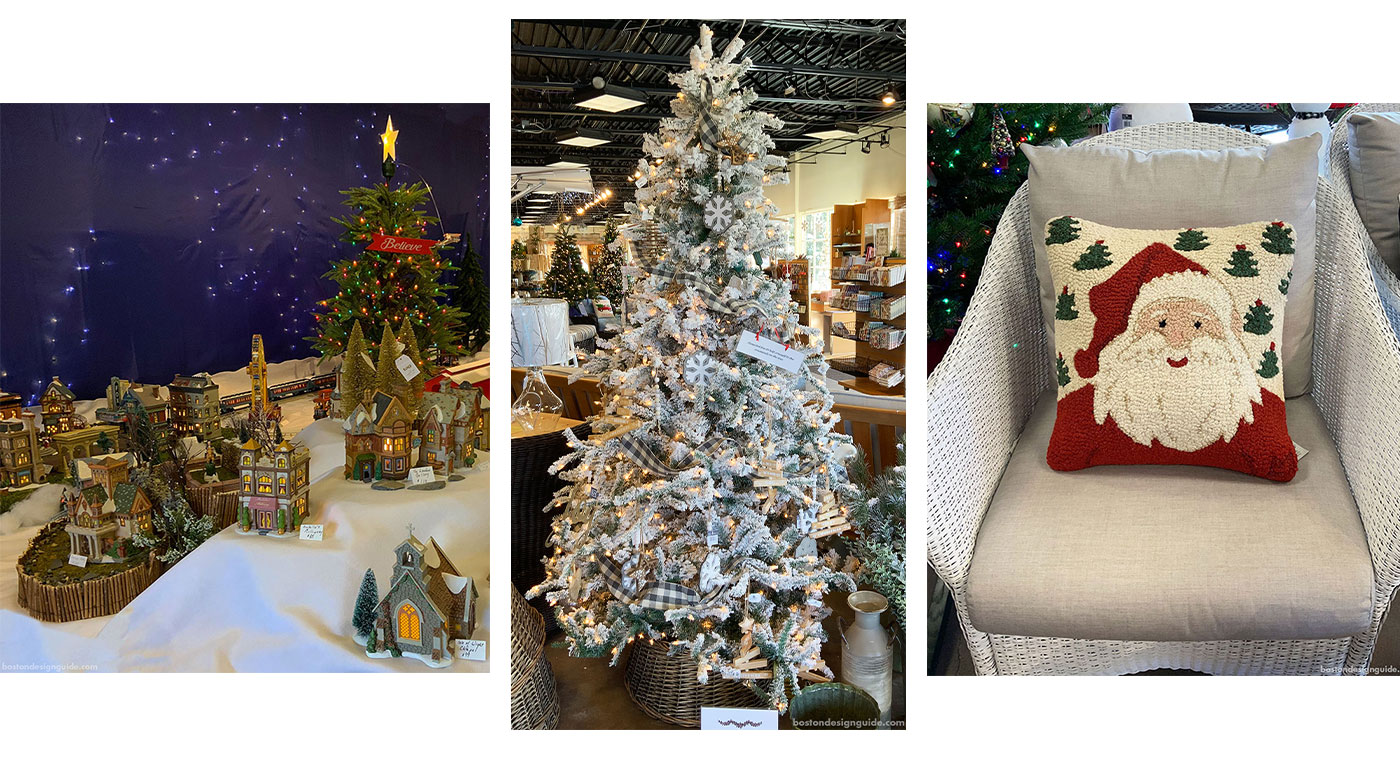 While Christmas thrives on traditional decorations, one easy way to add some pizzazz to repetitive décor is by the way you decorate the dining table. Seasons Four has some amazing custom-made trays that can turn any dining area into a festive feast when used as a centerpiece.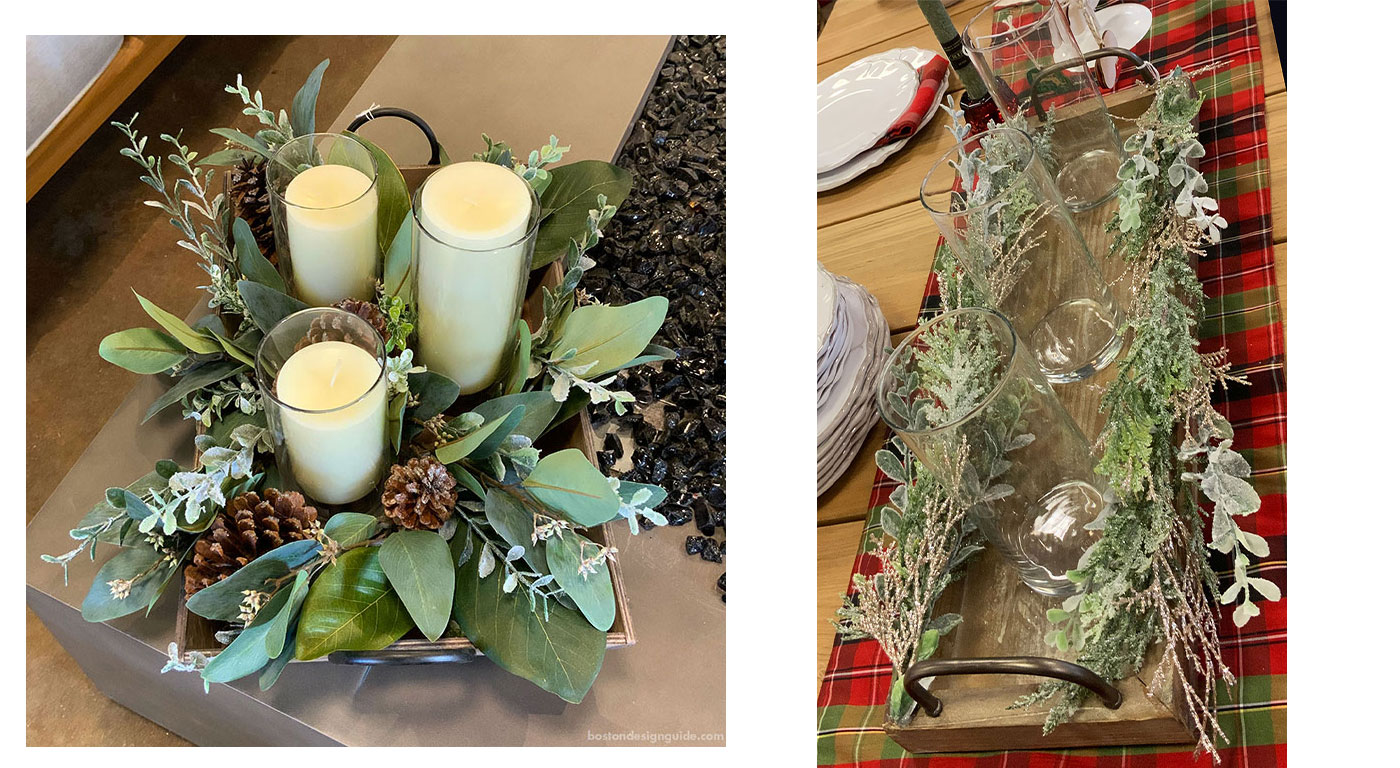 The different table setting options available also caught our eye. Whether you love a simple pine theme or a bright Santa-red place setting, there are options that everyone will love at Seasons Four.