December 4, 2019 | Sandy Giardi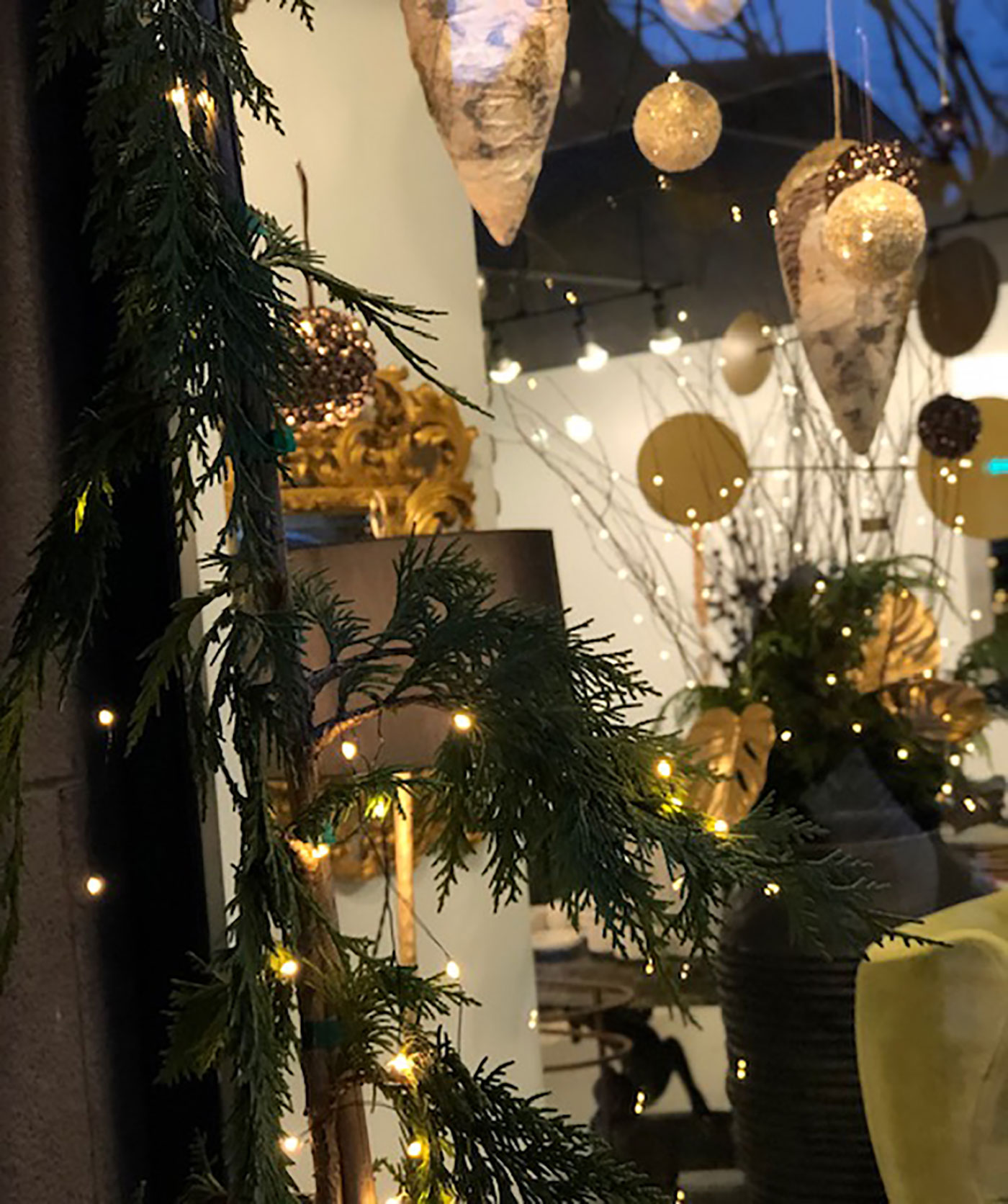 Calling all shoppers! ARTEFACT Home is hosting holiday trunk shows at both locations this weekend. Head to ARTEFACT HOME | GARDEN in Belmont December 7, from 11am-5pm, for bubbles, bites, giveaways and of course ARTEFACT's elevated array of home décor and gifts. Customers can explore the unique wares of top-tier artisans, from unique and natural holiday floral arrangements (Privet Floral) to greeting cards and celestial atmosphere sprays (Noat) to cast iron cookware (Nest Homeware) to reusable wrapping (Rapt).

From left: ARTEFACT's Japanese porcelain with a glorious glaze; Rapt reusable giftwrap with stars; an arrangement by Privet Floral
ARTEFACT Boston's new SoWa store will celebrate its inaugural trunk show as part of the SoWa Winter Festival, December 8, from noon-4pm. Stop in to see gift-giving done right; think luxe bags created from upcycled materials (Ingrid Bruha), cashmere and wool scarves, tea towels and trays (PilgrimWaters), and handcrafted, heirloom jewelry (Hannah Blount).

From left: Ingrid Bruha's Zuwena tote in silver and chocolate; ARTEFACT's colorful lambswool throws; PilgrimWaters trays, exclusive to ARTEFACT