August 23, 2019 | Sandy Giardi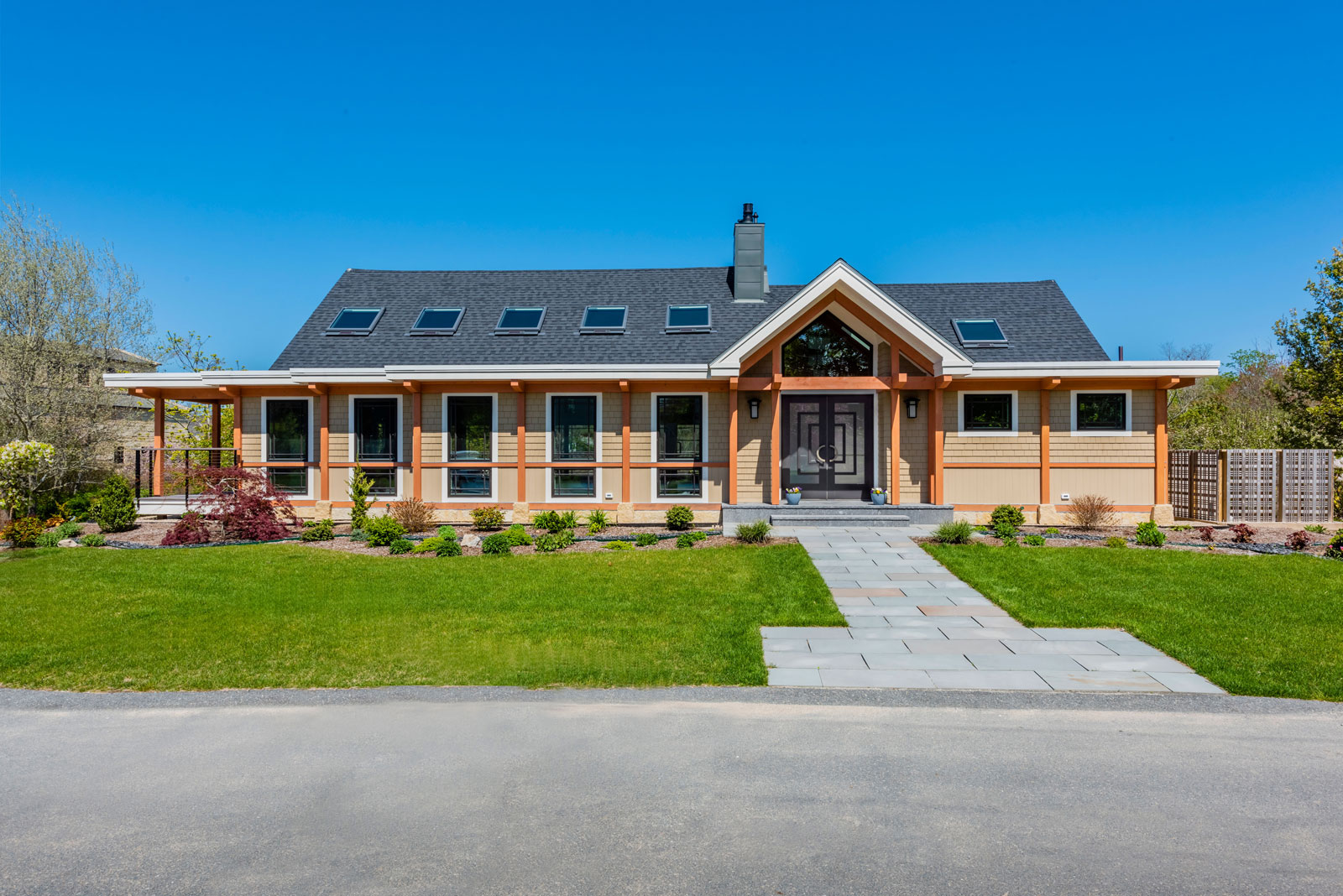 Many in the office of Architectural Design Inc., AIA | AD Build LLC have a love of theatre as well as a passion for fine homes. Those two worlds merged when the Cape Cod residential and commercial design and design/build firm refashioned a Saltbox home donated by Yoshio Inomata into a striking, multipurpose rehearsal space for Elements Theatre Company on the grounds of the Community of Jesus in Orleans.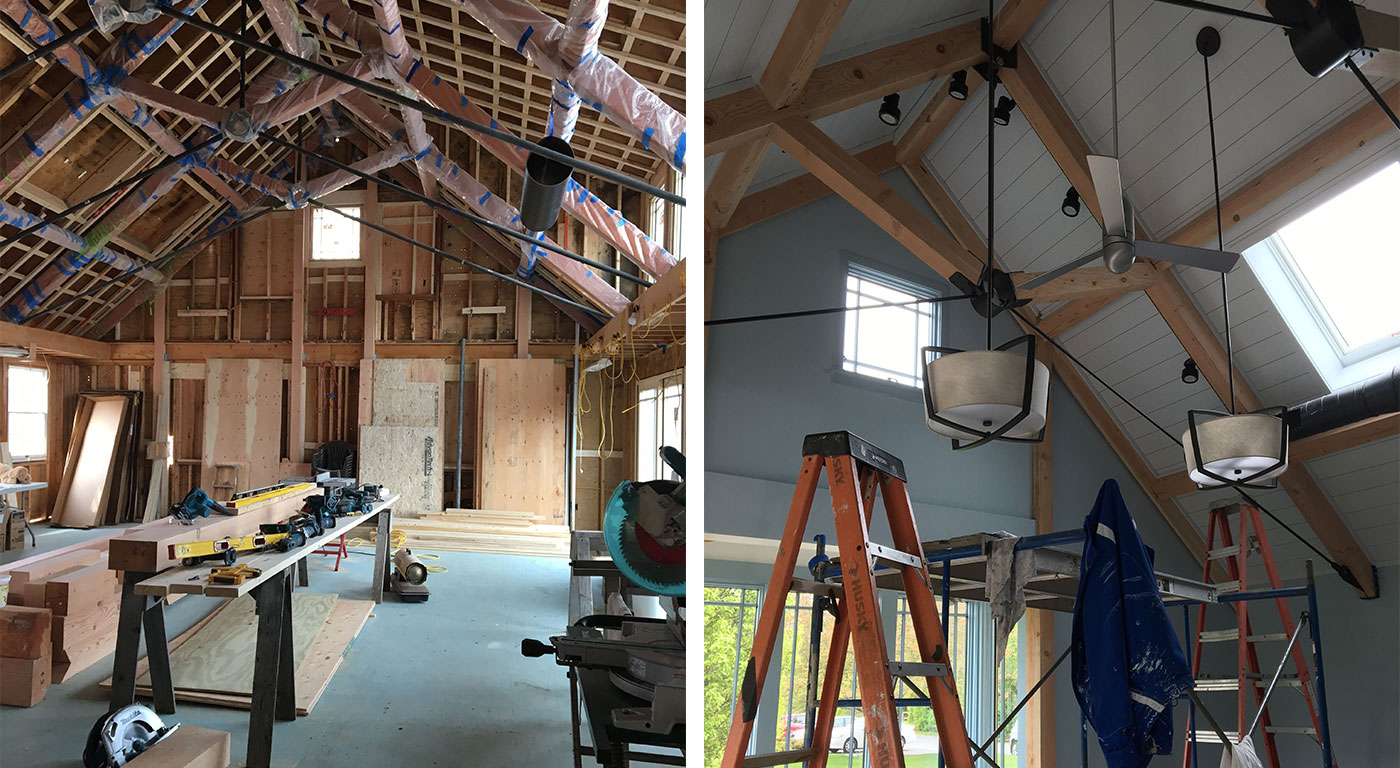 This project, truly a labor of love, was a joint effort—nearly everyone at Architectural Design Inc., AIA | AD Build LLC dedicated their time and expertise on both the architectural and construction sides of the business. Principal Peter Haig, who is also an actor for Elements Theatre Company, donated his architectural services, Peter Shannon served as project superintendent, administrative and marketing assistant Ellen Ortolani performed the role of schedule administrator, principal John Ingwersen provided the lighting and electrical design and spec work, and Brad Lussier and Dave Bushnell applied their talents in construction.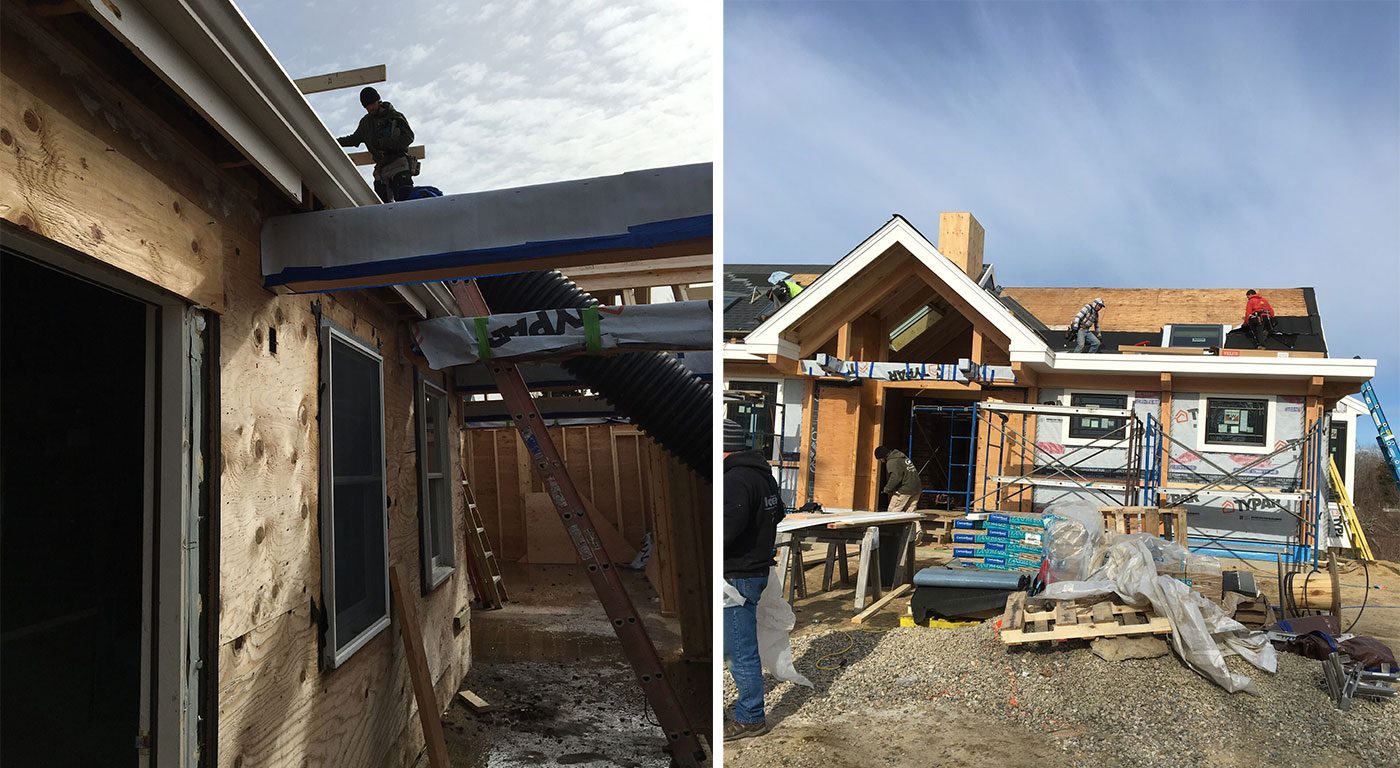 Gail Gibson, development assistant for Elements Theatre Company and the larger nonprofit Arts Empowering Life, shares that a greater community was also involved; the project received a generous number of in-kind donations and discounts—75 in total. Many came from Cape Cod businesses with whom AD has a long-standing relationship, firms like Shepley Wood in Hyannis, Mid-Cape Home Centers, and Ponderosa Landscaping, and also includes companies in other states, such as Hinkley Lighting in Cleveland, Ohio.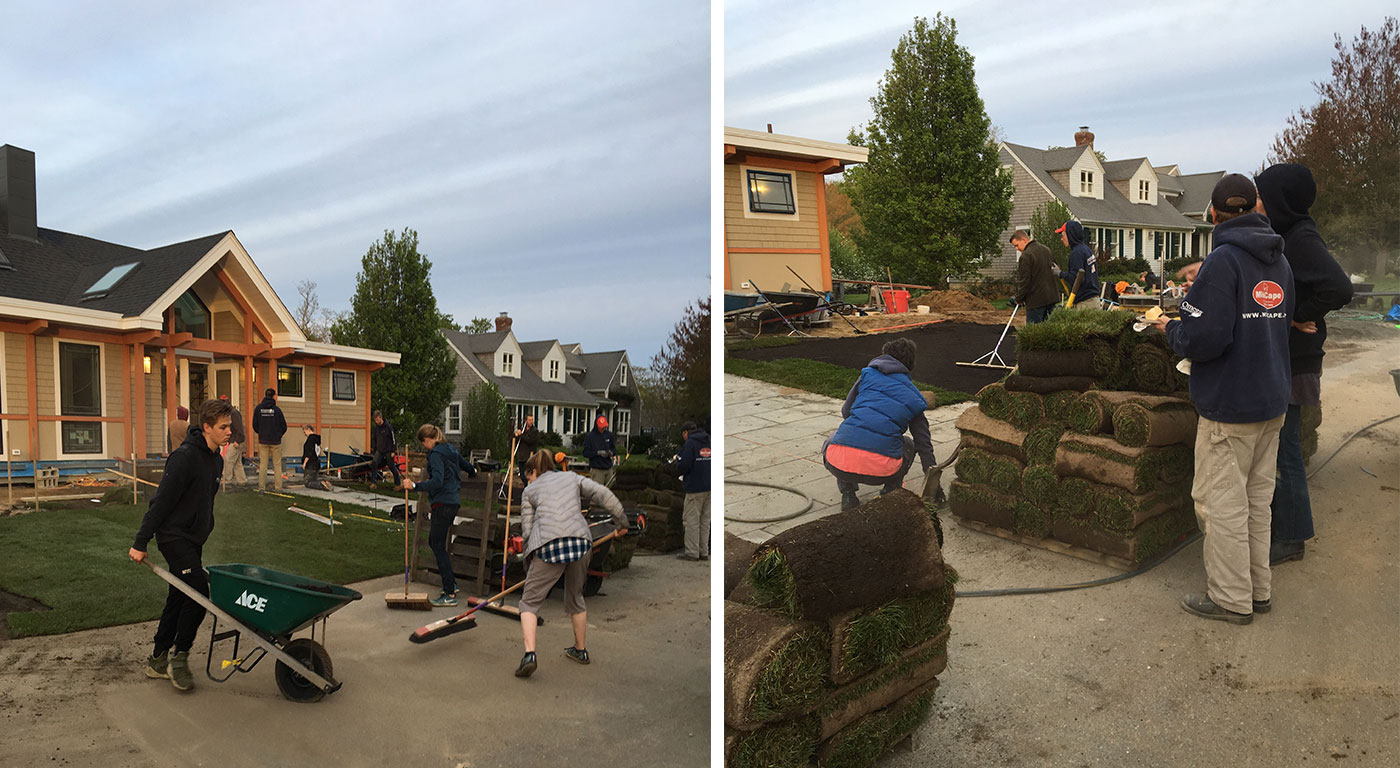 Haig collaborated with Sister Danielle Dwyer, Artistic Director and a founding member of Elements Theatre Company, and the two created a highly functional and flexible construct with an aesthetic akin to the neighboring Chapter House structure. "The goal was to be the younger brother to the Chapter House next door," explains Haig, with a complementary use of wood and color and a similar rhythm to the elements. "It had to be outward-looking, but still provide an incubator for creativity within."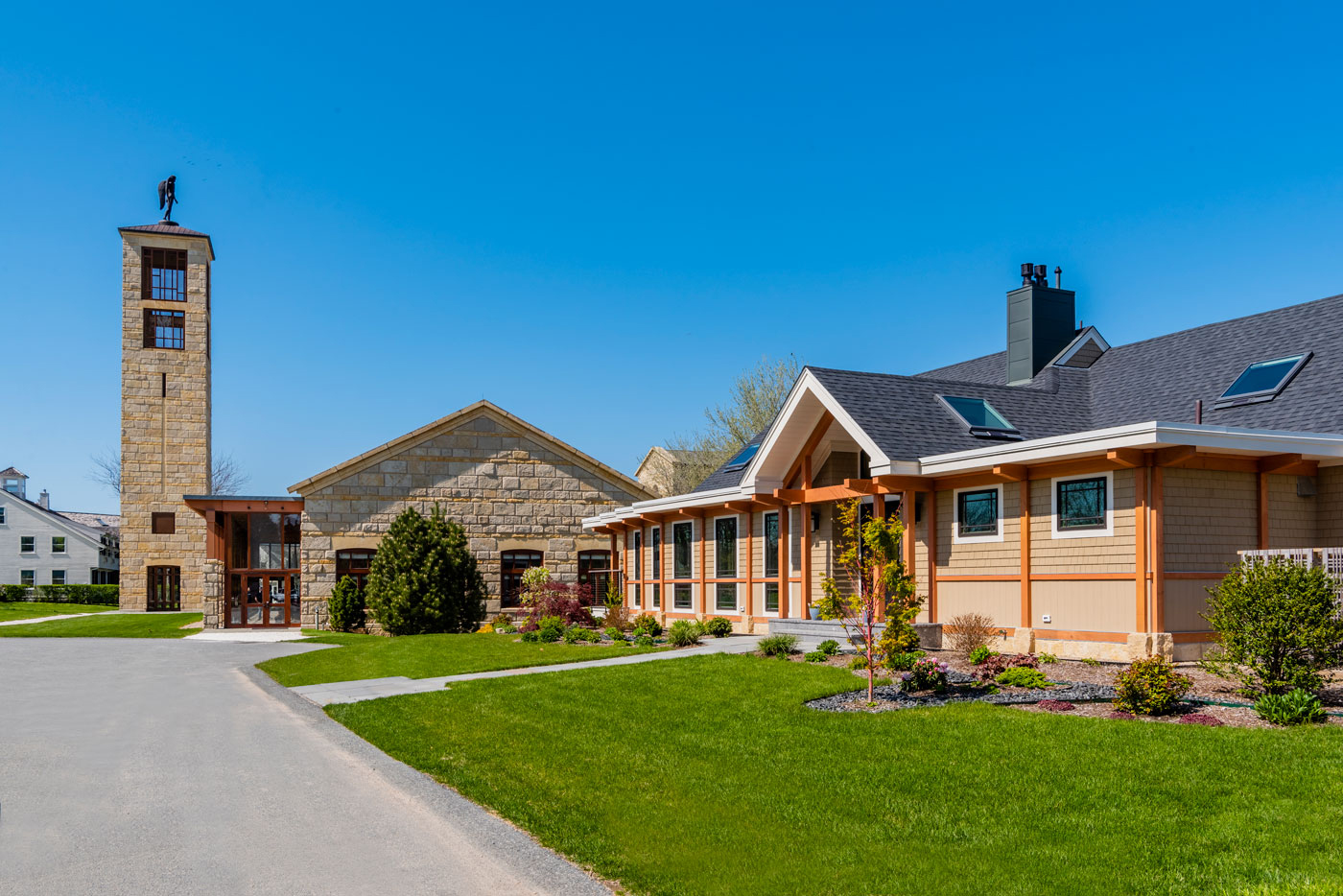 Inside, the building pays respect to donor Yoshio Inomata, himself a champion of the arts. It incorporates features that evoke a Japanese influence, from the color tones chosen to design details, like handcrafted Shoji screens and flooring that incorporates a white birch tree that was beloved by Inomata into an organic mosaic pattern.  
Yet beyond its beauty, it was key that the rehearsal building was designed by actors, shares Gibson, because "they know what they need and what works." Since its completion, the rehearsal space has been put to good use—by many in the AD office—in preparation for Lionel Bart's Oliver!, which premieres tonight at Paraclete House in Rock Harbor, and runs through August 25. The space has been a gift for those in the musical, who can meet and rehearse in groups large and small. Both floors have been bustling with activity this summer, says Gibson, as the performers hone their craft before moving over to the main stage.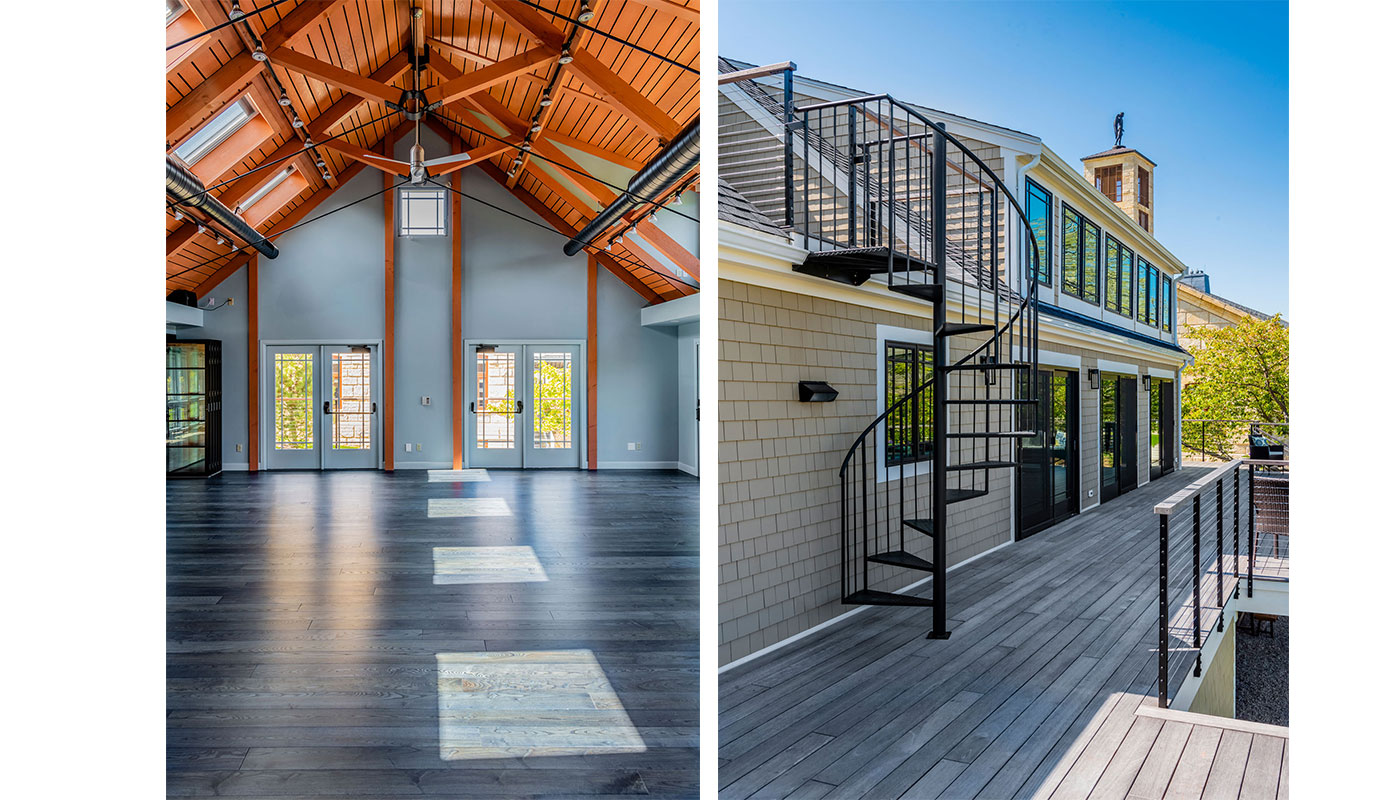 As with the renovation, nearly everybody at Architectural Design Inc., AD Build LLC is involved in the production of Oliver! in some way. "If they're not on the stage, they're behind it," says Gibson, who herself moonlights as the company's costume fabricator, and is often found behind her sewing machine.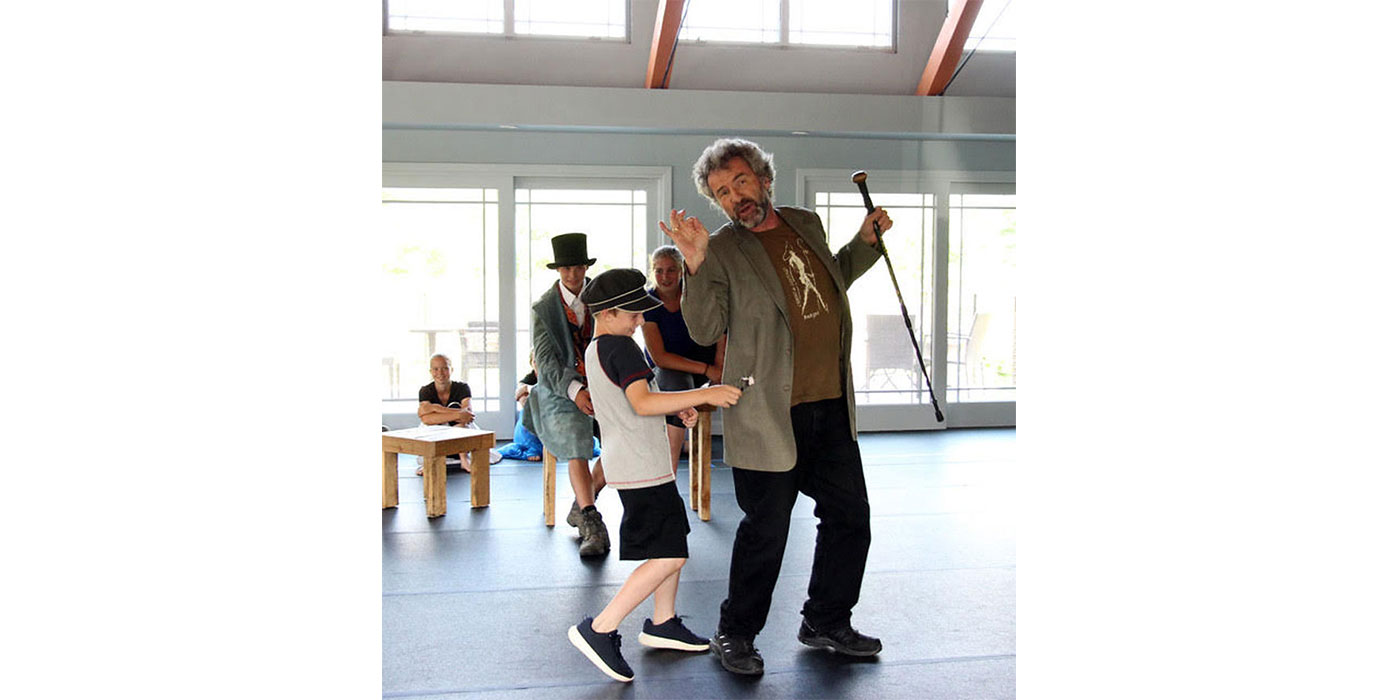 Whether acting, like Haig, who stars as Fagin (shown above, rehearsing in the new space), or Ellen Ortolani, who has dual roles; doing the lighting, cue principal John Ingwerson; or building the sets (even the interns were involved), there is passion for every facet of this project and for what it represents. "We're very proud of it," underscores Haig, "and of what it has built within us as a company."
The Elements Theatre Company's presentation of Oliver! runs August 23-25 at the Paraclete House, Rock Harbor, Orleans. Click here for tickets and more information.
Images of completed rehearsal building and interiors by Keitaro Yoshioka