May 4, 2019 | Sandy Giardi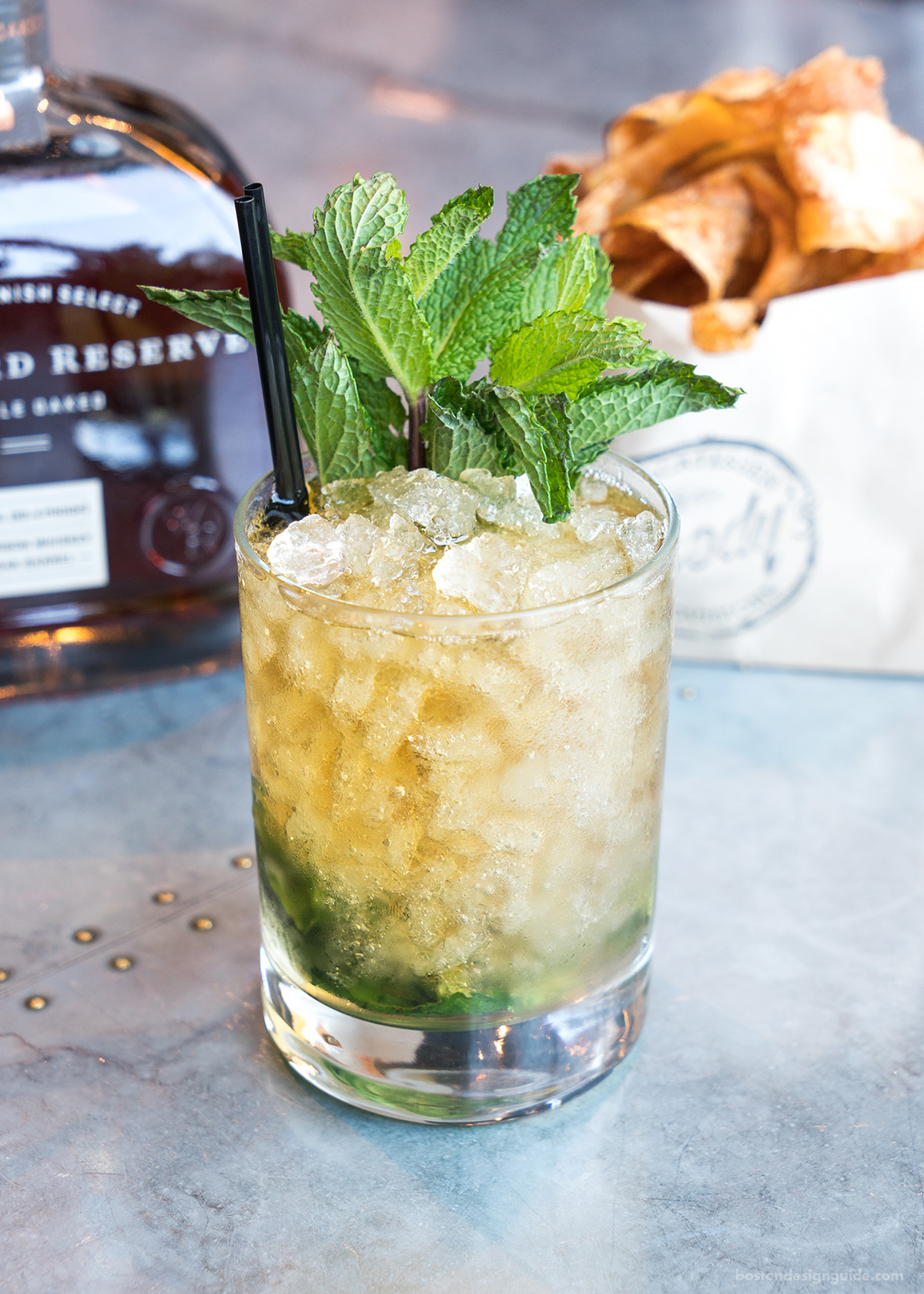 Happy Derby Day! Sip like you're at Churchill Downs with this delicious mint julep recipe courtesy of The Backroom at Moody's in Waltham. 
The mint julep, the Kentucky Derby's beverage of choice, has been associated with the "Run for the Roses" for nearly a century, and, each year, during Derby Weekend, nearly 120,000 of the spiked quencher are served.
It appears the mint julep may actually have Virginian roots—its first mention in print (1803) described it as a "dram of spirituous liquor that has mint in it, taken by Virginians in the morning." Since that time, the mint julep has developed a bit of a mystique, and has been celebrated in literary lore by the likes of Scarlett O'Hara, Fitzgerald's Daisy Buchanan and Hemingway himself, and enjoyed by presidents like Jackson and Roosevelt.
With just four key ingredients, a mint julep is surprisingly simple to make. Moody's bartender Ana Borras was happy to let us tap into her knowledge. Cheers!
What you'll need:
• 1/2 ounce simple syrup
• fresh mint
• 2 1/2 ounces Woodford Reserve Bourbon (used at the Derby) or Woodford Double Oak (used at Moody's)
• crushed ice
Directions:
Place a generous amount of mint leaves and the simple syrup in the bottom of the glass (traditionally, this cocktail uses a chilled silver goblet, but a highball works just fine.) Then, "politely" (that's Derby speak for gently) muddle the two together. "This is not a mojito," she says, where the mint is pulverized. A julep is "more about the scent of mint, rather than the taste." 
Next, add in 2 ounces of the bourbon, pile crushed ice up to the rim and give it a stir.
Drizzle the remaining half ounce of bourbon over the ice. Garnish the drink with a fresh mint sprig positioned near the straw (so you'll inhale that great mint fragrance) and enjoy.
Makes one cocktail. 
MGa | Marcus Gleysteen Architects designed The Back Room at Moody's; image by Liam McInerney