April 10, 2019 | Sandy Giardi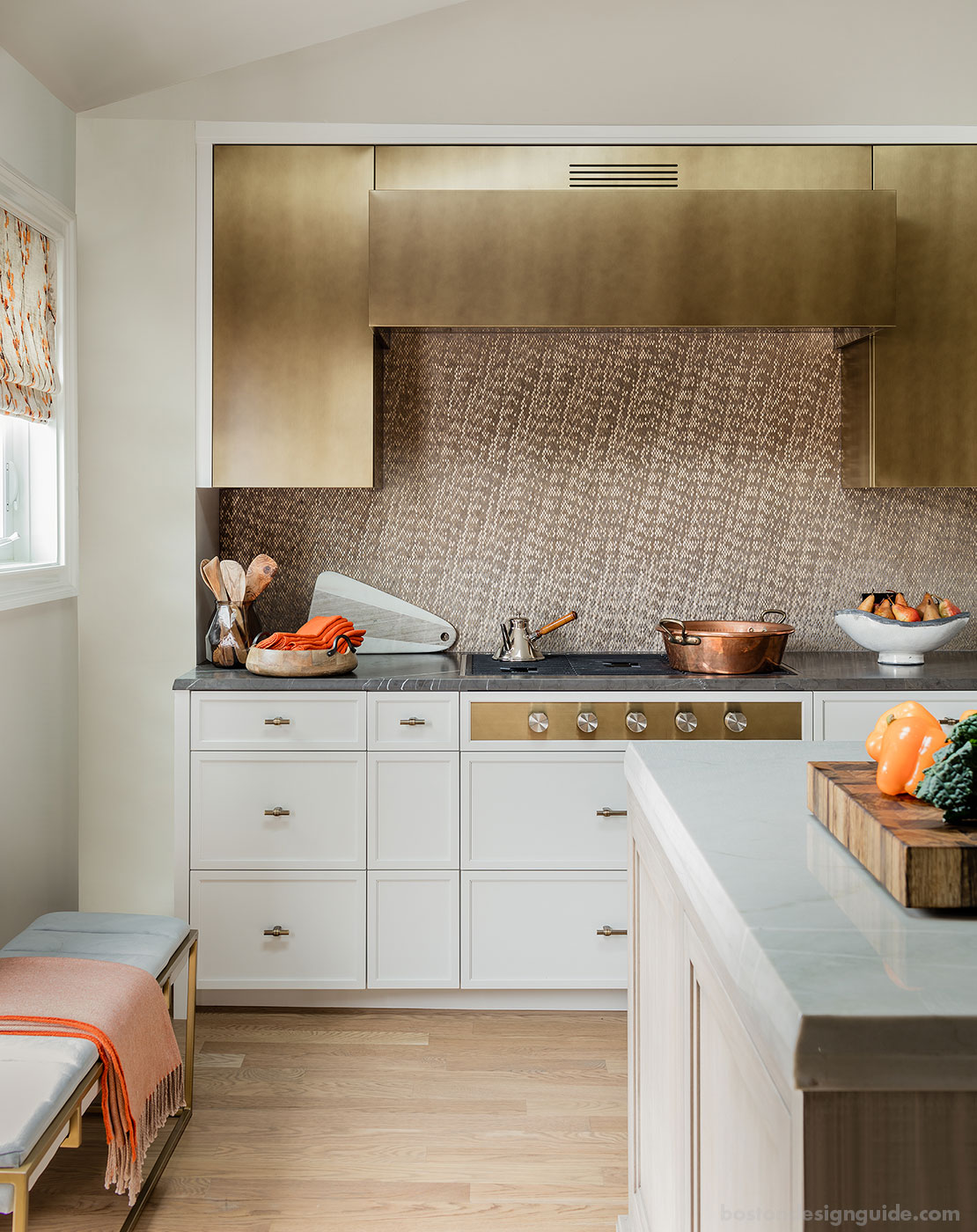 Owner and Designer Donna Venegas of kitchen design studio Venegas and Company was challenged when renovating her marina-side Charlestown kitchen. "It's easy to listen to somebody and guide them," she explains. "But to do your own house is hard, because everything you pick, is everything you didn't pick."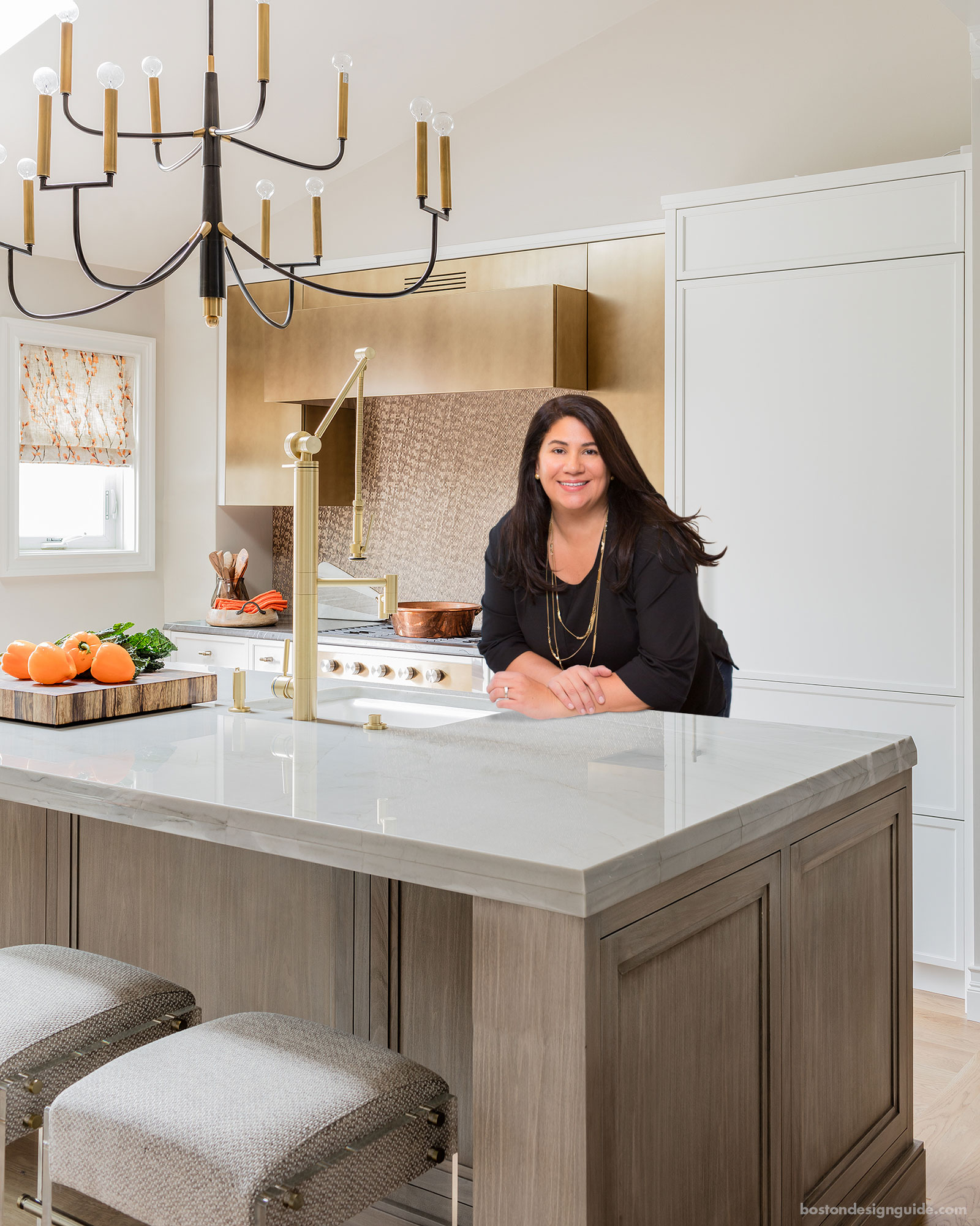 She needn't have feared. Her kitchen, which spills out to a patio where she grills (a lot!), is warm and dazzling. If money were no object, Venegas "would have done the whole kitchen in metal," she says. Instead, she did the next best thing: solid brass striae cabinet fronts against a shimmering Ann Sacks ceramic backsplash, and a Sub-Zero Wolf range recessed into the counter and clad in a brass face.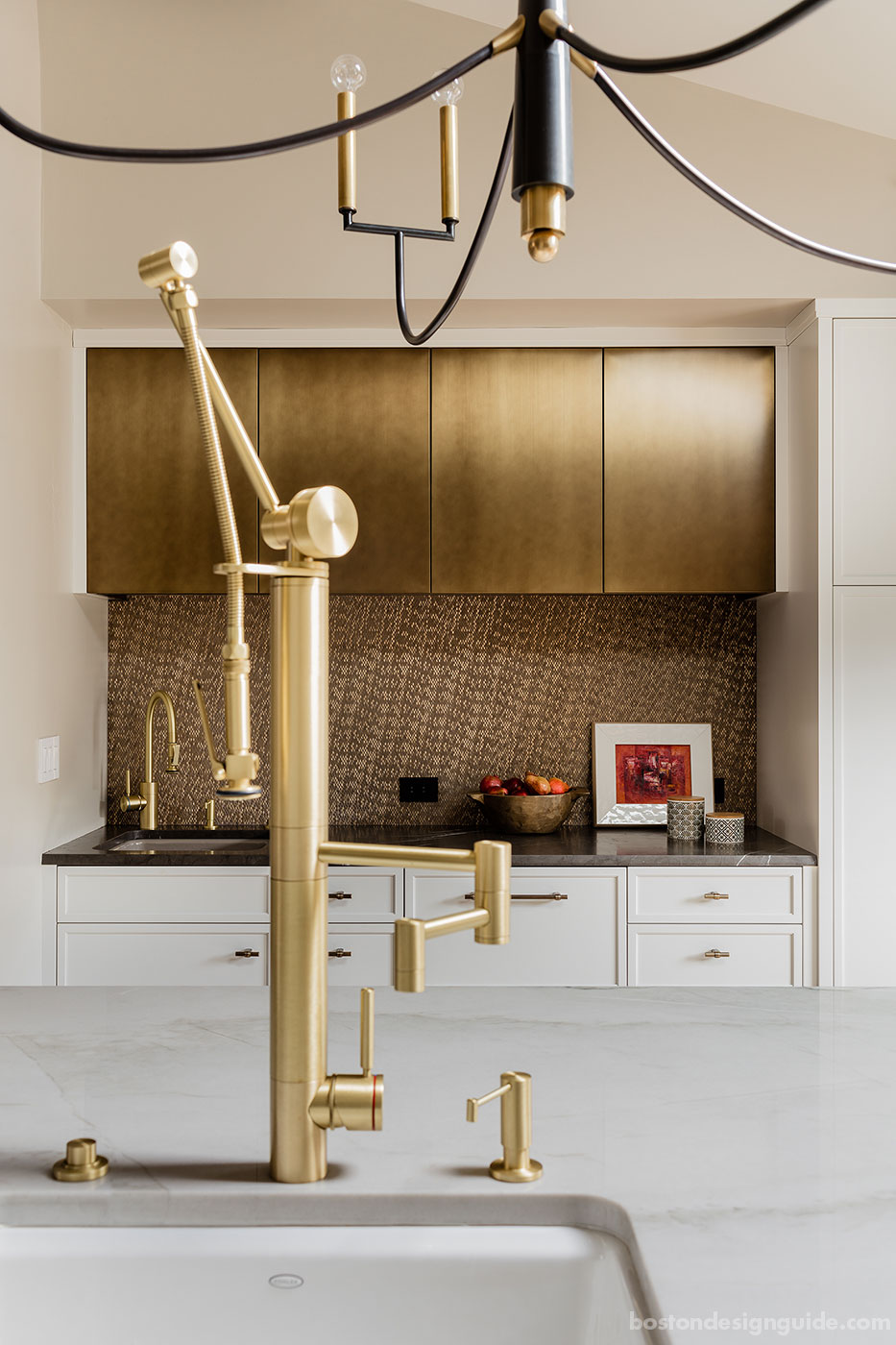 Venegas designed this supplementary area for her husband. His favorite snacks, recyclables and the dog's food and supplies are stowed here.
The look is striking by day, and magic at night. Venegas favors how "fluidly and flawlessly" her kitchen works. On the other side of a central island topped in thick quartzite, she designed a secondary space for her husband with its own surface, sink and storage. She also ensured that the kitchen flows into a handsome bar area, within reach from the dinner table. "It's all about control," says Venegas. "You can control how you behave in a space—and how your guests enjoy your space—by what you put where."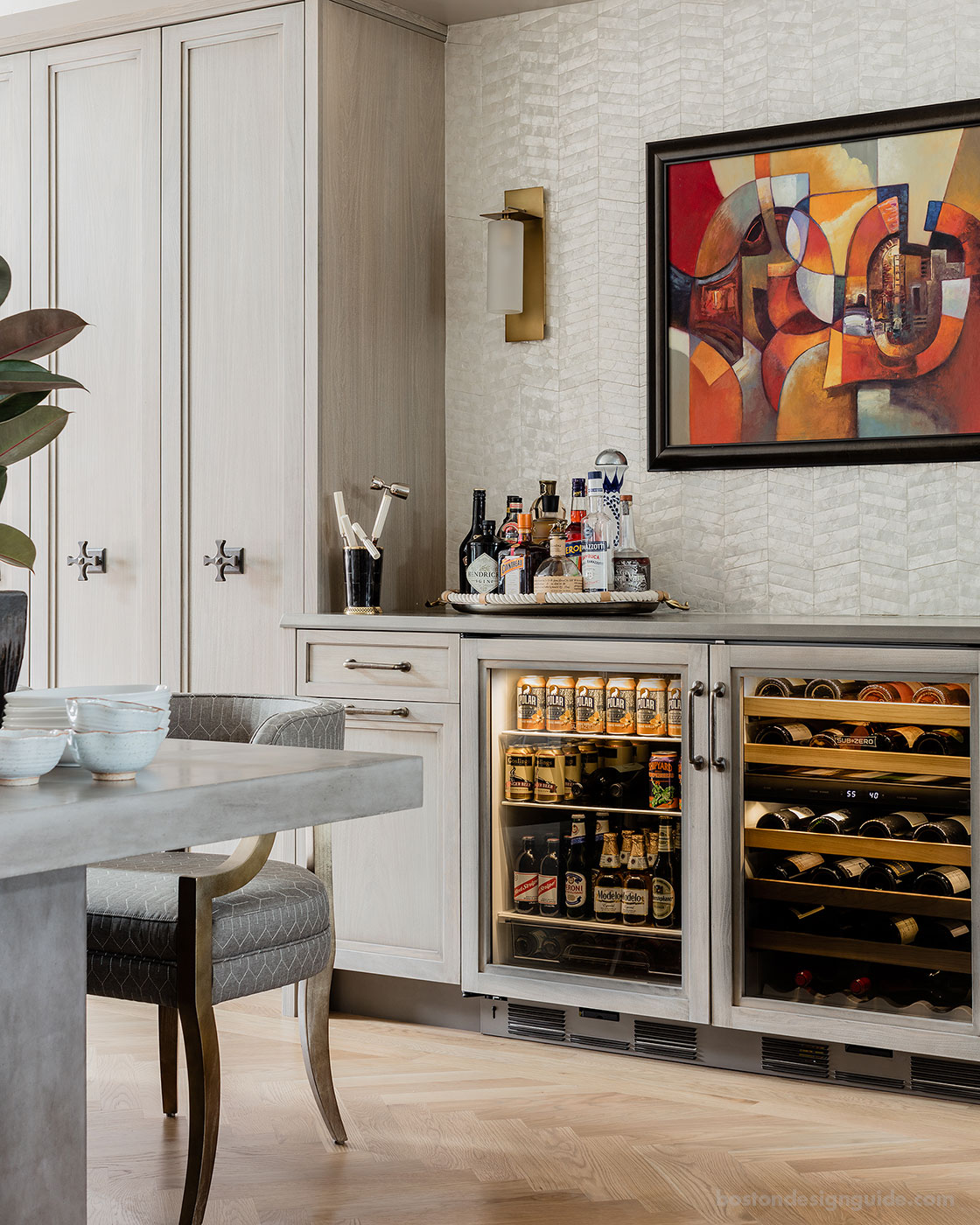 The bar area has all of the makings for a top-shelf cocktail hour. Glassware and barware are housed to the left, as is a cabinet that contains custom storage for Venegas' silverware, which was passed down to her by her grandmother.
Images by Michael J. Lee Photography; portrait of Donna Venegas by Roger Pelissier