May 8, 2019 | Sandy Giardi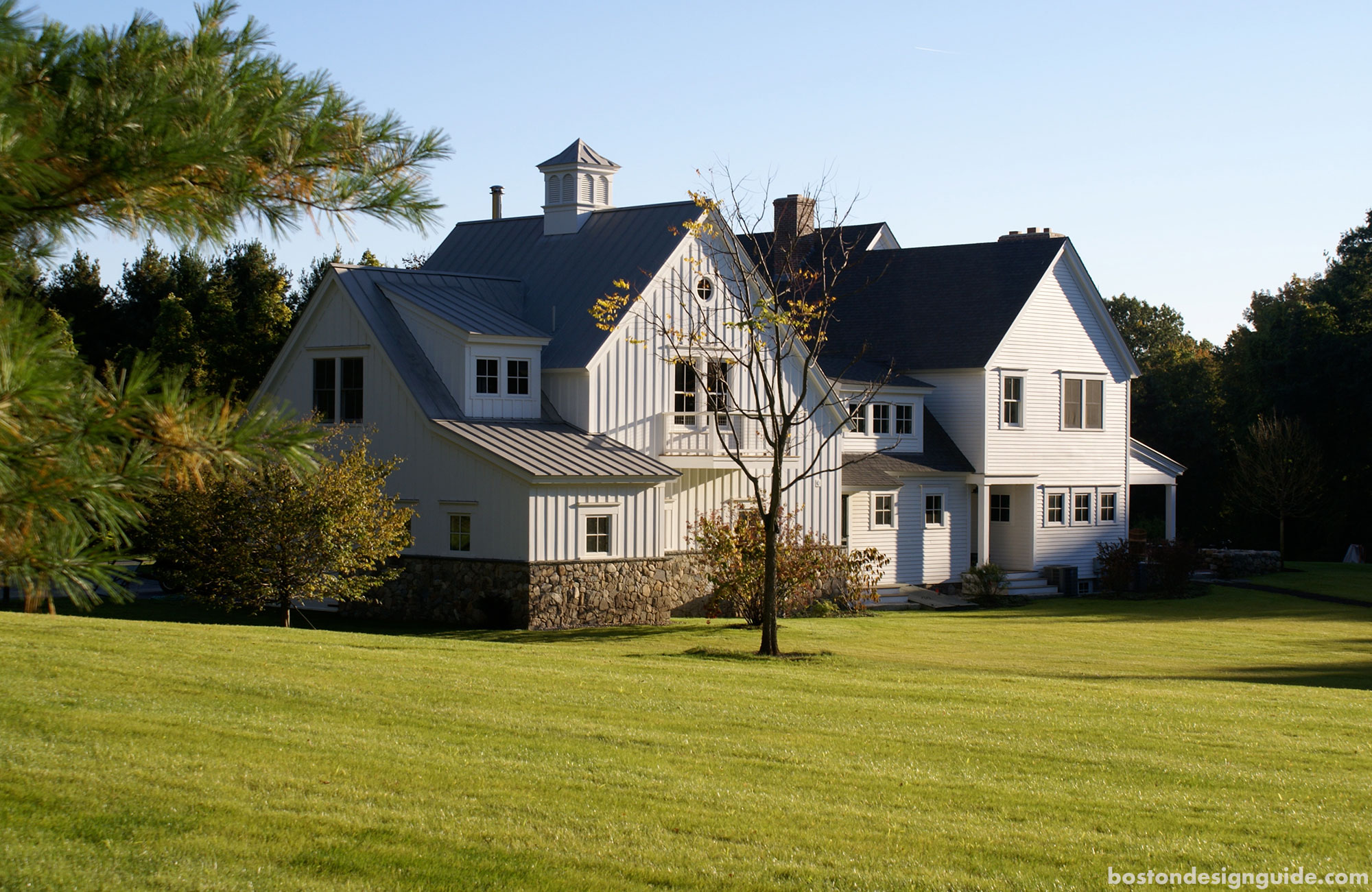 For this distinguished set of architects, no two homes are alike. Every residential design is client-driven and customized for the homeowners' taste and lifestyle. And yet, the four projects featured here seem to whisper the identities of their makers, and are emblematic of the form and flair of their respective firms.

D. Michael Collins Architects' fresh-faced farmhouse predated the modern farmhouse trend. Its gables, shed dormers, and low and high roofs give the illusion that the residence was "built over time," says principal Michael Collins. Exterior materials—board and batten, an elevated stone base, cedar clapboard, zinc coated copper roofing, etc.—were selected to accentuate changes in mass.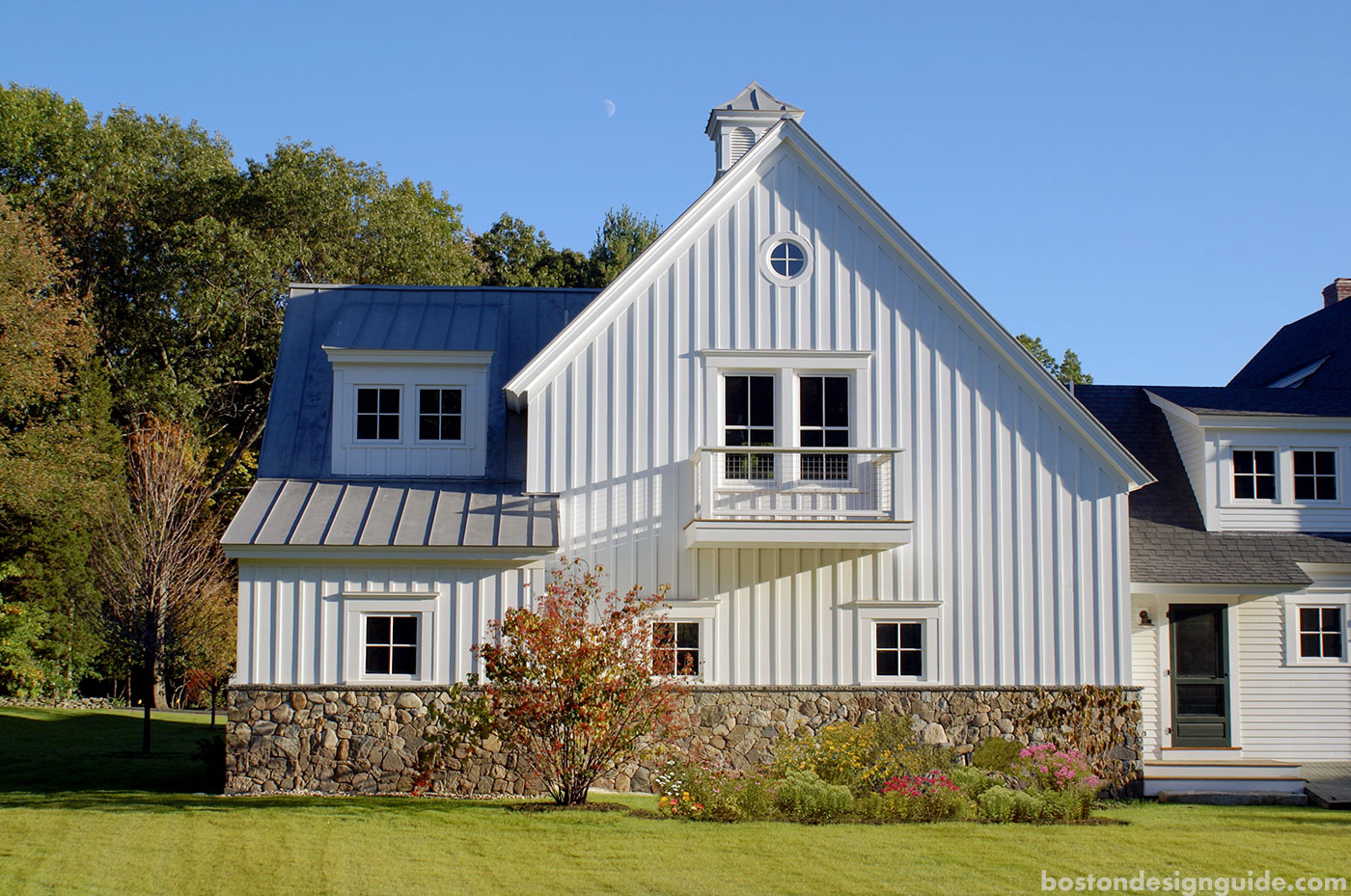 ​Photo by Eric Roth
Shope Reno Wharton has an affinity for stair halls situated beyond the main body of the home. The feature is interesting from the outside and arresting from within. On the exterior, it allows the architect to play the vertical form off horizontal eave lines; inside, it ushers in natural light and "creates moments of pause," says AIA principal Arthur Hanlon, allowing homeowners to take it all in.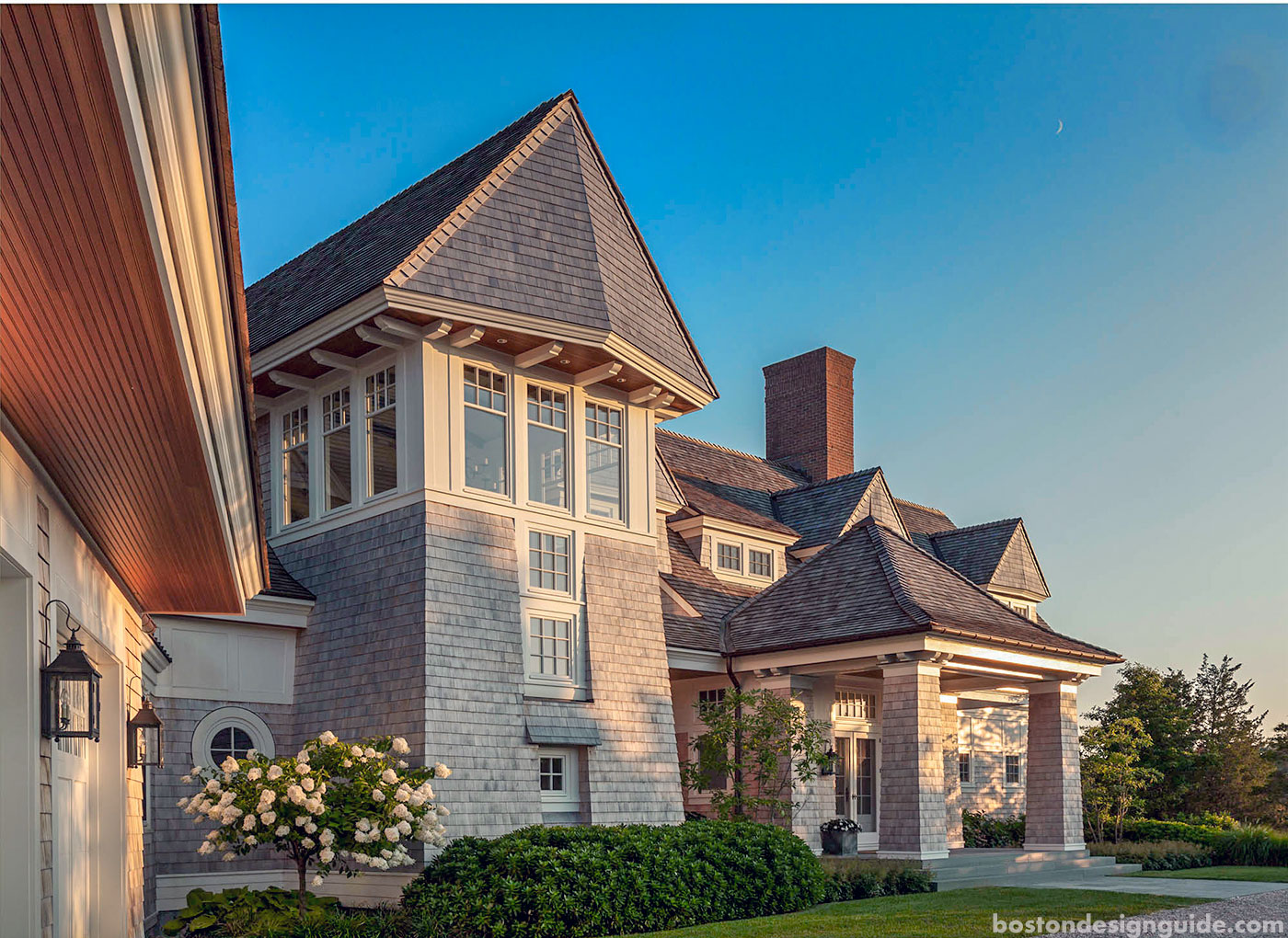 Photo by Durston Saylor
While the work of Eric Inman Daum, Architect defies categorization, all of Daum's designs are historically informed. Daum's process is rooted in "logic and order," he shares, and he "embellishes his designs with period appropriate details." This garden pavilion, which features granite stairs that lead to a red access door and custom bronze metalwork, was inspired in part by a mausoleum conceived by architect Robert Adam for the English estate of the First Earl of Shelburne.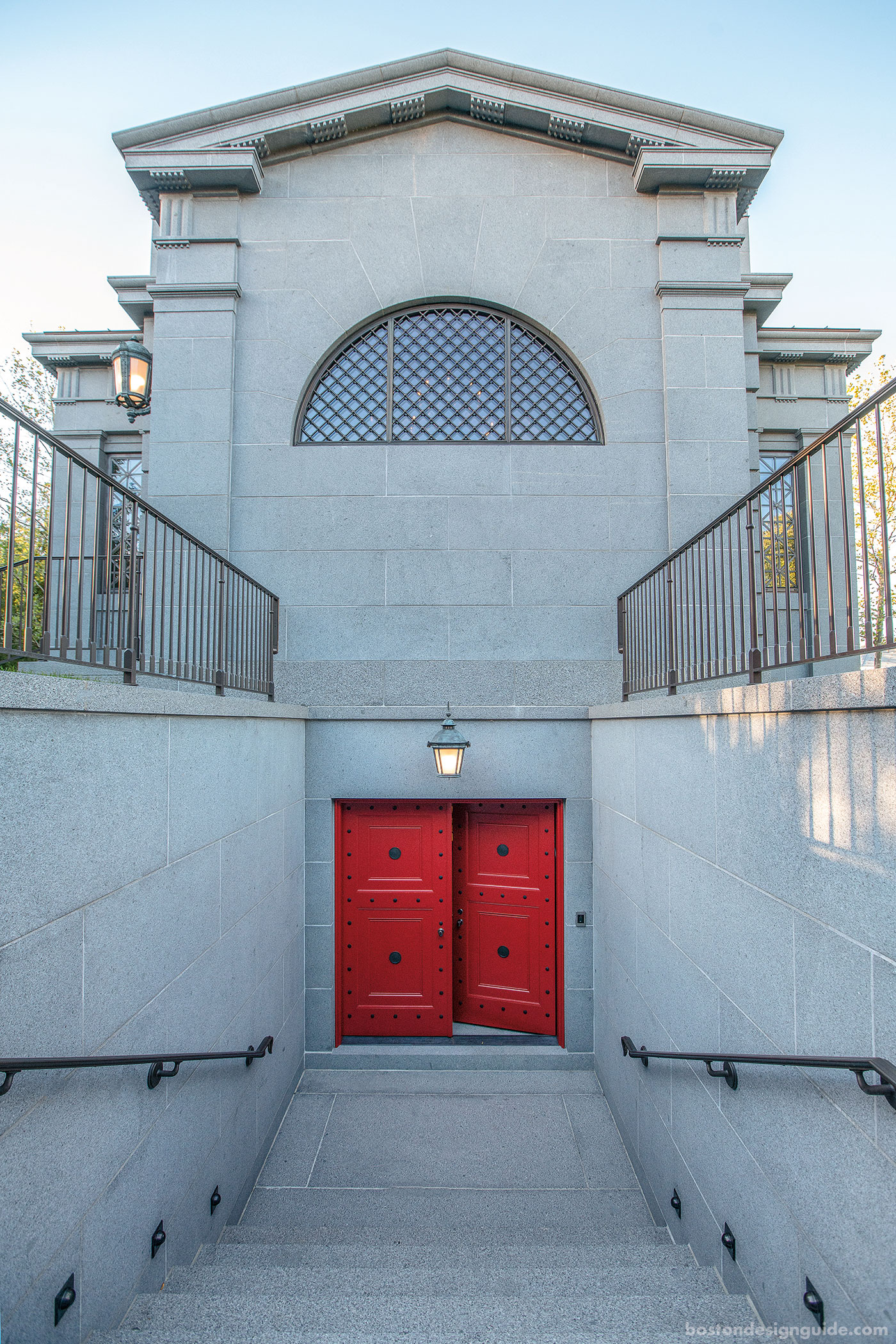 Photo by Warren Patterson

Duckham Architecture & Interiors has a way with the gambrel form. The firm loves to play with the subtleties of the shapes and angles that best fit the context of a home. Gambrels are practical, offering rooflines that can be heavily insulated, as well as versatile. "On the ocean, they can be low and hunkered down to protect against the elements. In town, they can be tall and proud," says owner Kent Duckham. The gambrel form also lends itself to creativity, affording a wealth of options for detailing, siding and banding options.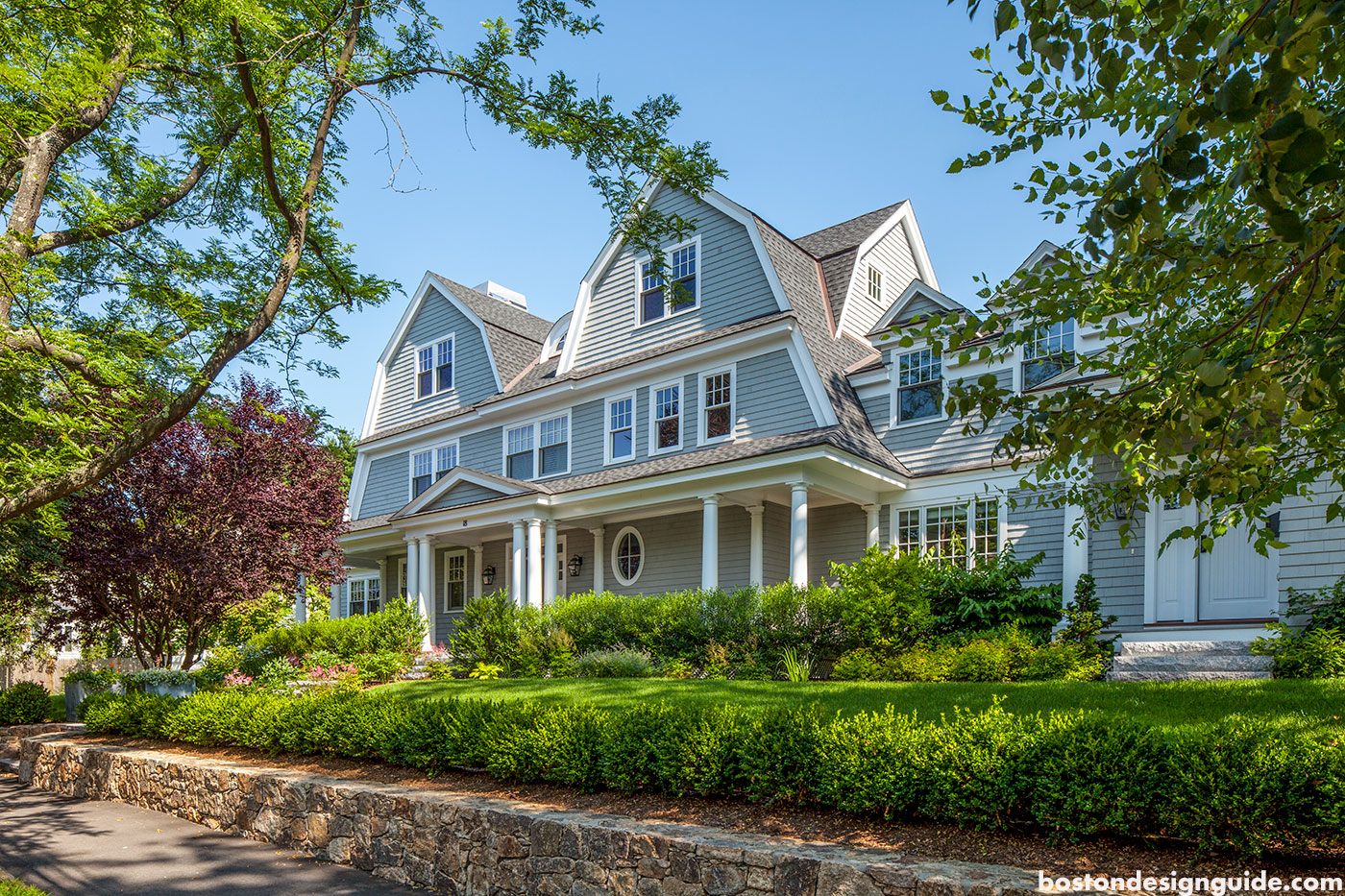 Photo by Sam Gray