December 14, 2018 | Sandy Giardi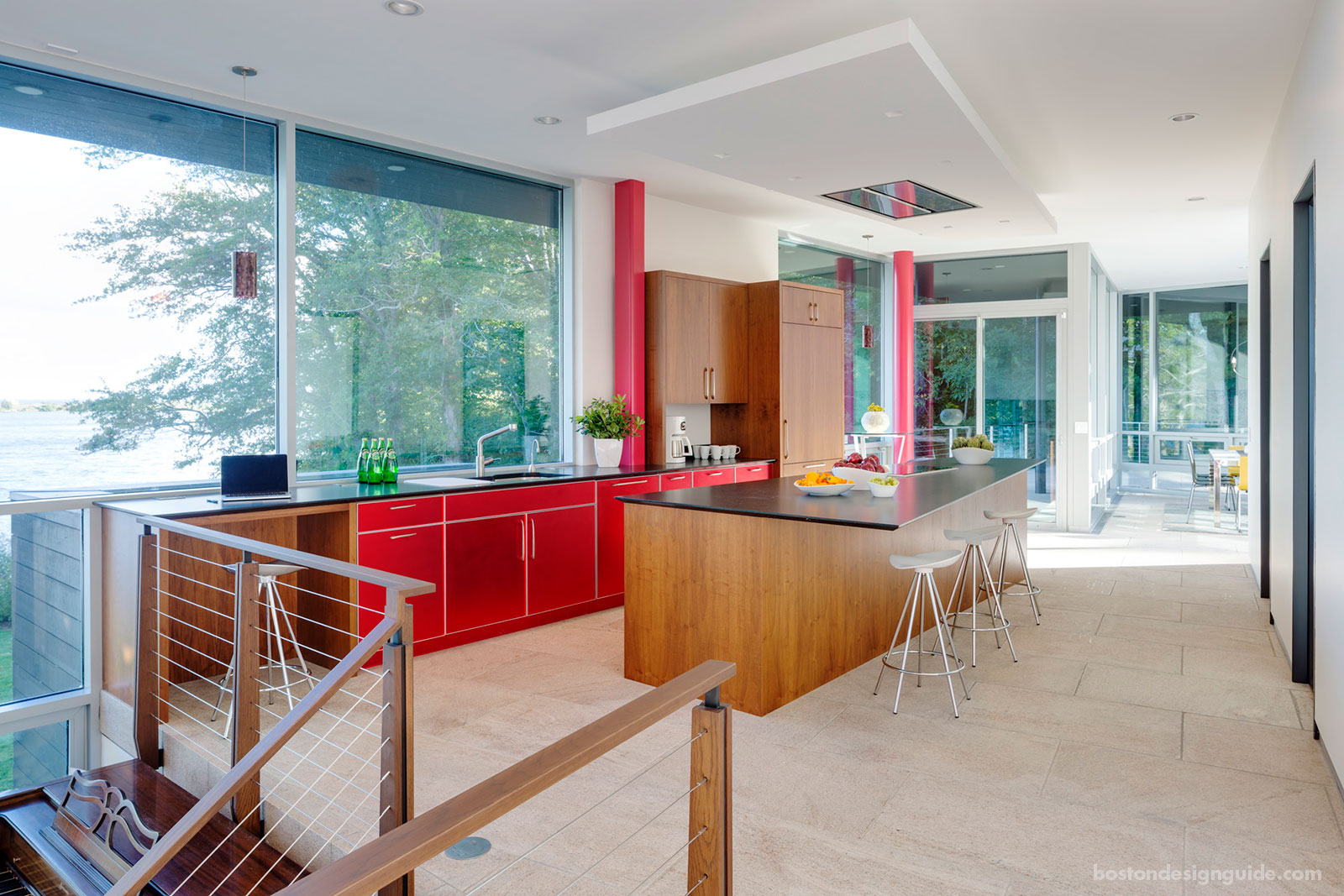 From candy apple to carnelian, the color red wears many faces. It can be festive, elegant, warm, saucy, passionate, vital and timeless. It's both a power color and a period piece (and everything in between!), and as at home in traditional Victorian brownstones as it is in high-wattage modern condominiums. We can't get enough of the versatile shade any time of year, enjoy a few of our favorite looks….
Classic Elegance
Interior design by Anthony Catalfano Interiors; photo by Eric Roth
This pleasing living room in Brookline, fashioned by interior designer Anthony Catalfano of Anthony Catalfano Interiors is swathed in a bright and beautiful red. Layered in solids and florals on the rug, walls and furnishings, the cranberry tone gives the classic interior a look of luxury and radiance that is effervescent alongside its sage green counterpoint.
Bold Vitality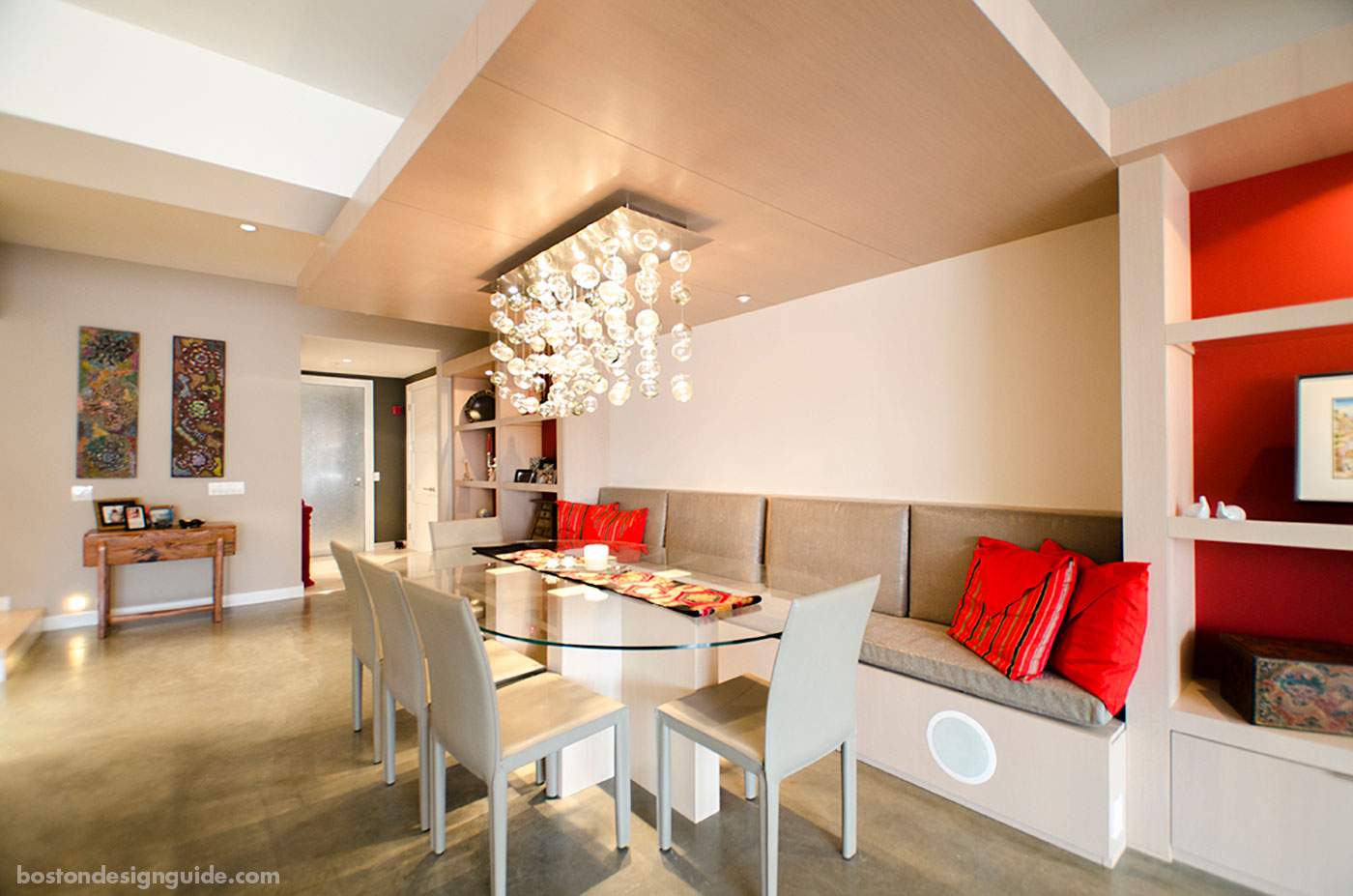 Sleeping Dog Properties, Inc.; interior design by Tony Cappoli Interiors
Luxury design build firm Sleeping Dog Properties, Inc. and interior designer Tony Cappoli Interiors use a power red in a high-impact penthouse renovation in the South End for a globetrotting family with another home abroad. Throughout the city oasis, scarlet accents are letter-perfect, and a highlight of a rich décor that speaks to the homeowners' world travels.
Sleeping Dog Properties, Inc.; interior design by Tony Cappoli Interiors
The energetic hue is laced throughout the custom condominium, amplifying bookshelves, adding pop to pillows and free falling ever so gently in a bedroom. In the master bath, the shade brings dimension as well as a look of extravagance via a stunning, garnet-red tiled feature wall.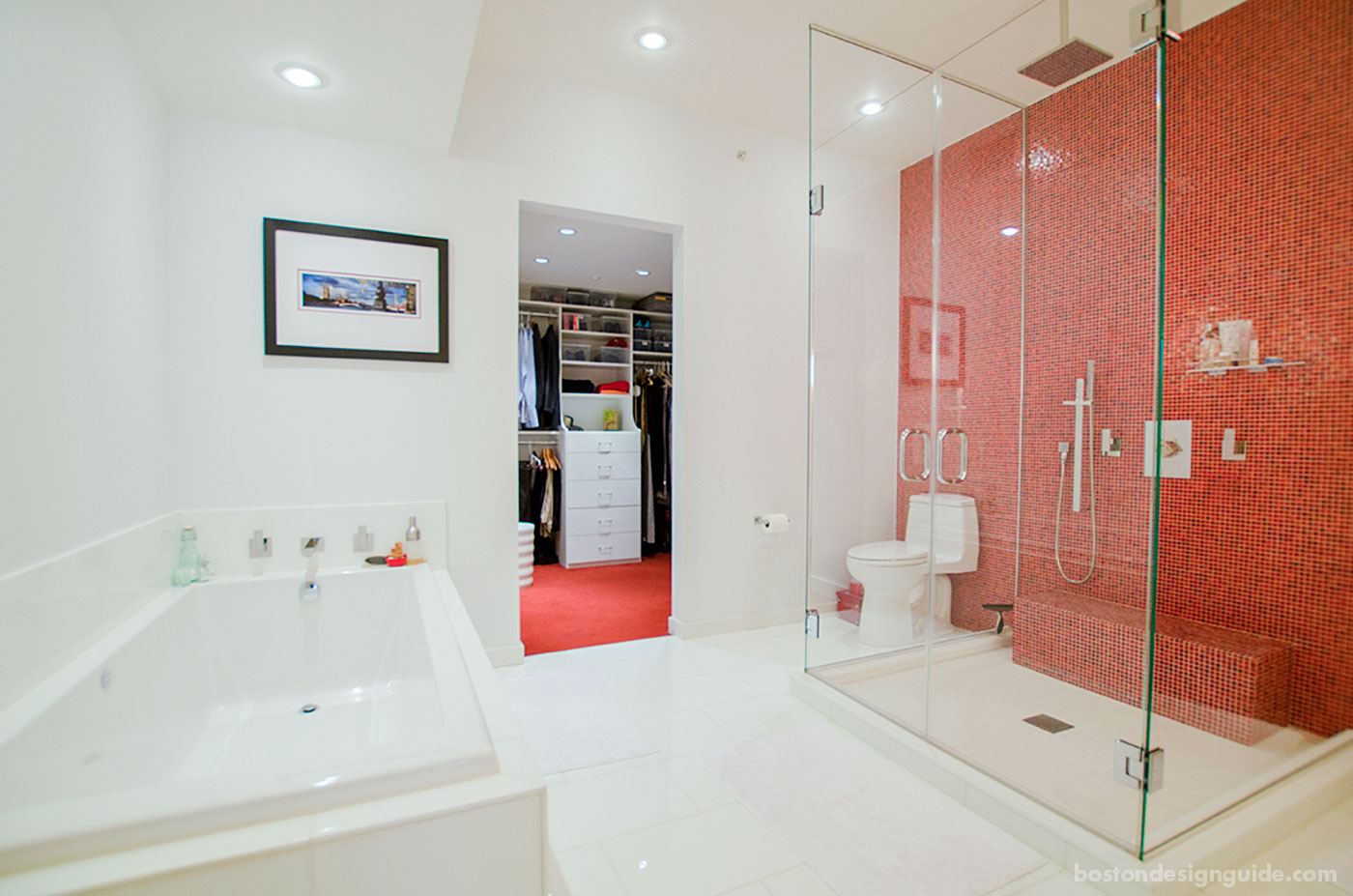 Sleeping Dog Properties, Inc.; interior design by Tony Cappoli Interiors
Rosy Warmth
Renovation by S+H Construction; interior design by Annie Hall Interiors; stone fabrication and install by Cumar, Inc.; photography by Michael J. Lee
A nuanced dusty rose figures in greatly to the bearing of a romantic bedroom within an 1876 brick townhouse renovated by S+H Construction. Designed by interior designer Annie Hall of Annie Hall Interiors, this private retreat features a jewel-toned rug underfoot and holly berry red on its angled walls. A professional wall finisher added coats of a gold wash over the red hue to create a varied effect that softens the absolute black granite of the fireplace surround and shimmers in the flicker of flames.
Playfully Modern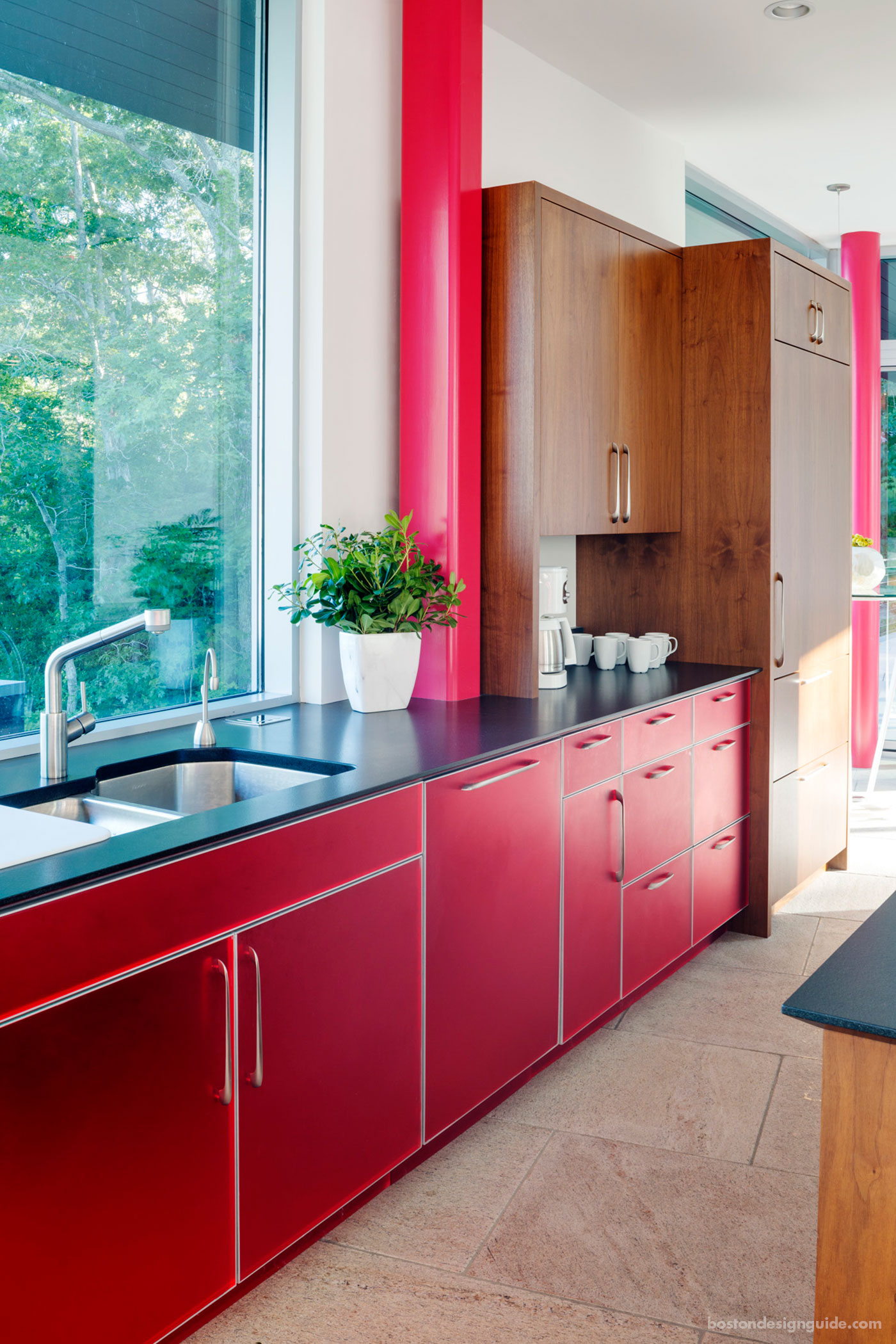 LDa Architecture & Interiors; photo by Greg Premru
A modern waterfront home designed by LDa Architecture & Interiors strikes an artistic and playful vibe that is all the more rad for its red. While bold cherry makes an appearance throughout the multitiered main level (it graces the tile of the fireplace and the open plan's structural supports), it is primary in the kitchen and the pantry. The hue imparts a feel-good chic that suits the home's light-filled living spaces and architectural lines.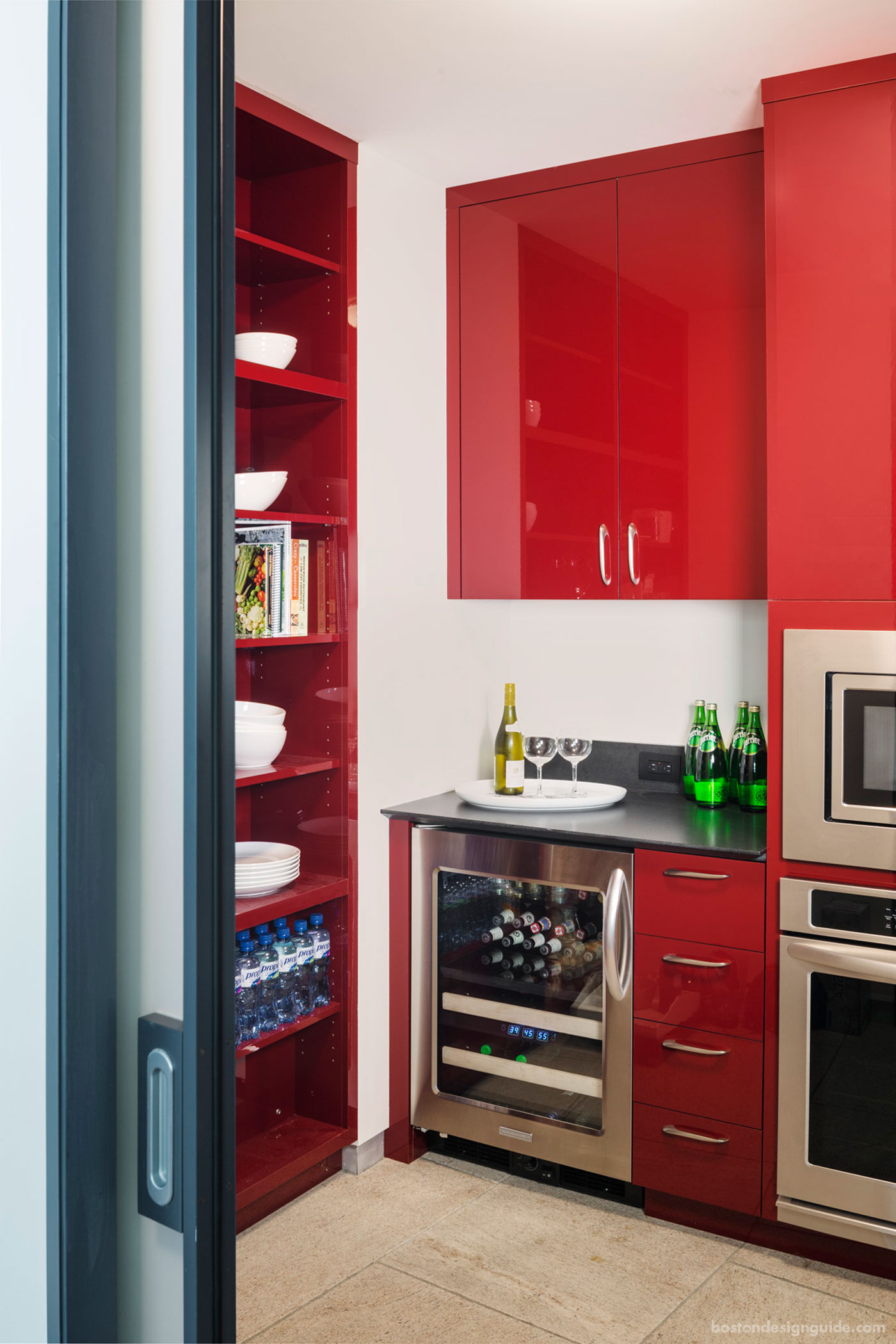 LDa Architecture & Interiors; photo by Greg Premru
Main image photo by Greg Premru