May 1, 2018 | Sandy Giardi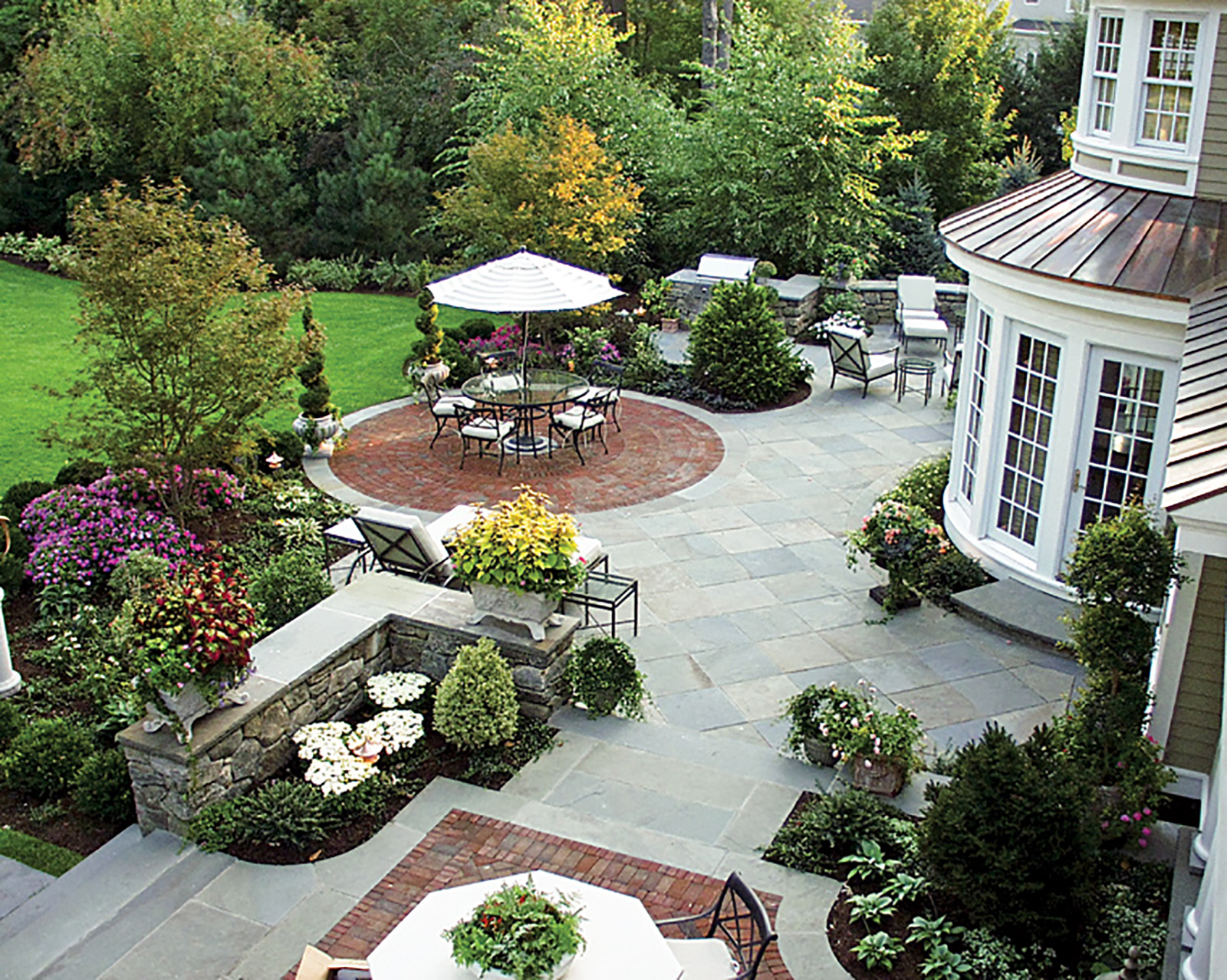 We've patiently awaited our time in the sun and now that it's arrived we know just where we're headed—outside! Temps are soaring and so are our spirits. So pull up a chair, sofa or chaise and meet us on any one of these resplendent patios by Boston area landscape professionals. 
Dana Schock and Associates' award-winning—and magical!—terrace. It has intimacy despite the breadth of its outdoor program….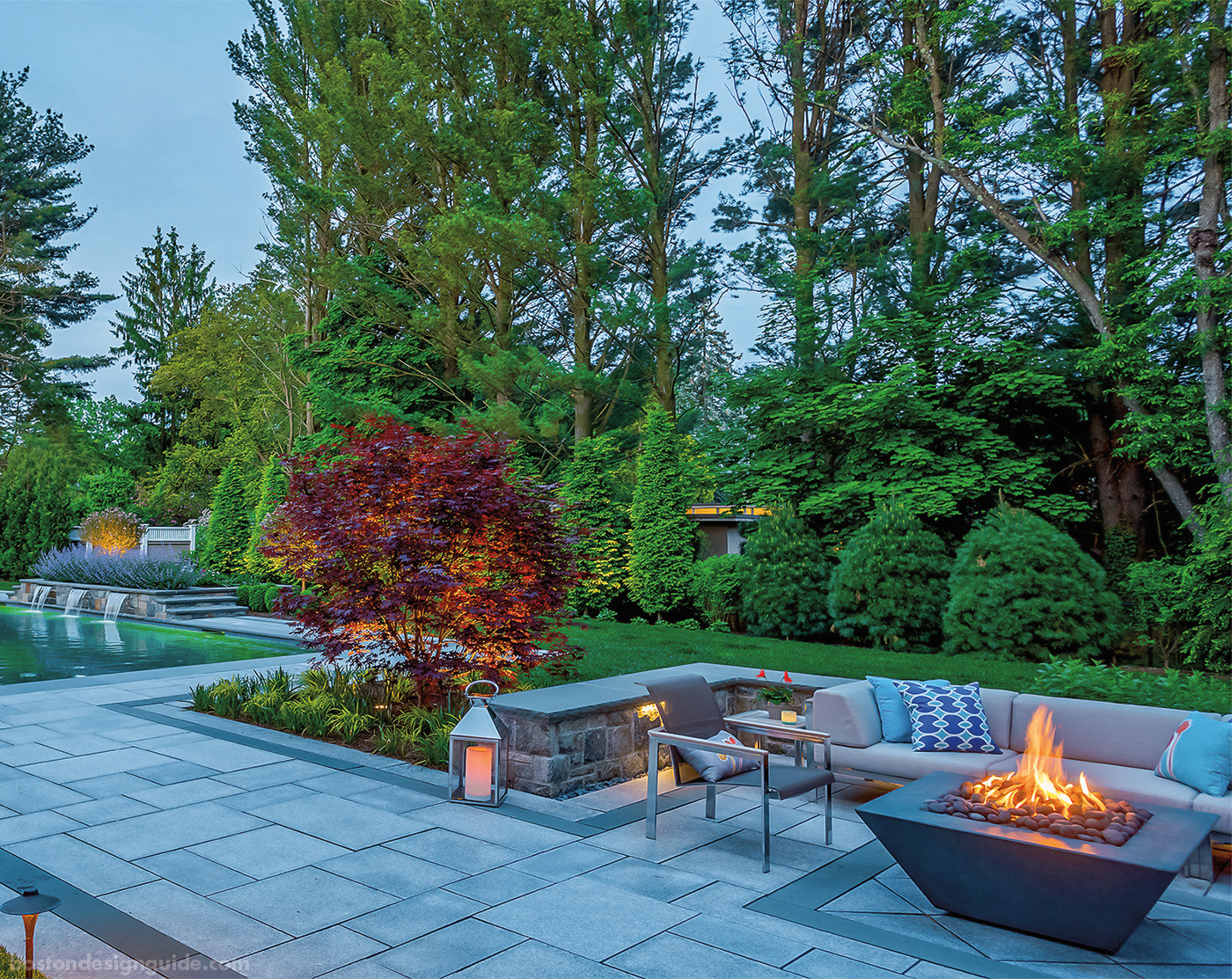 Adolfo Perez Architects' ultra contemporary outdoor living room, with marvelous mod seating for all....
Adolfo Perez Architect; landscape architect Stimson Associates; photo by Richard Mandelkorn
The MacDowell Company's simple but stunning outdoor sitting area. It's as warm and as nourishing as sunshine….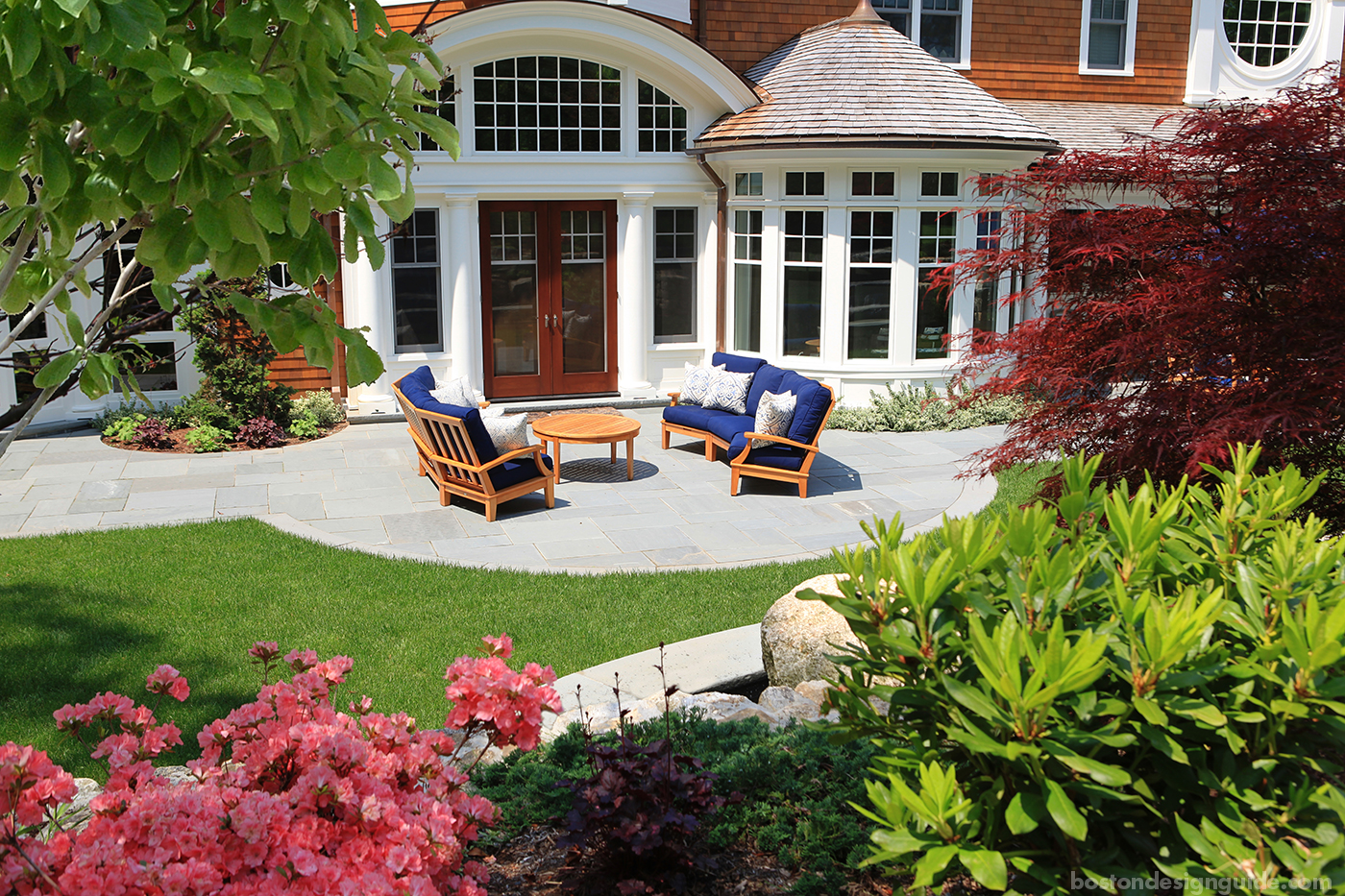 Dan Gordon Landscape Architects' letter-perfect redbrick courtyard. Refinement en plein air, nobody does it better….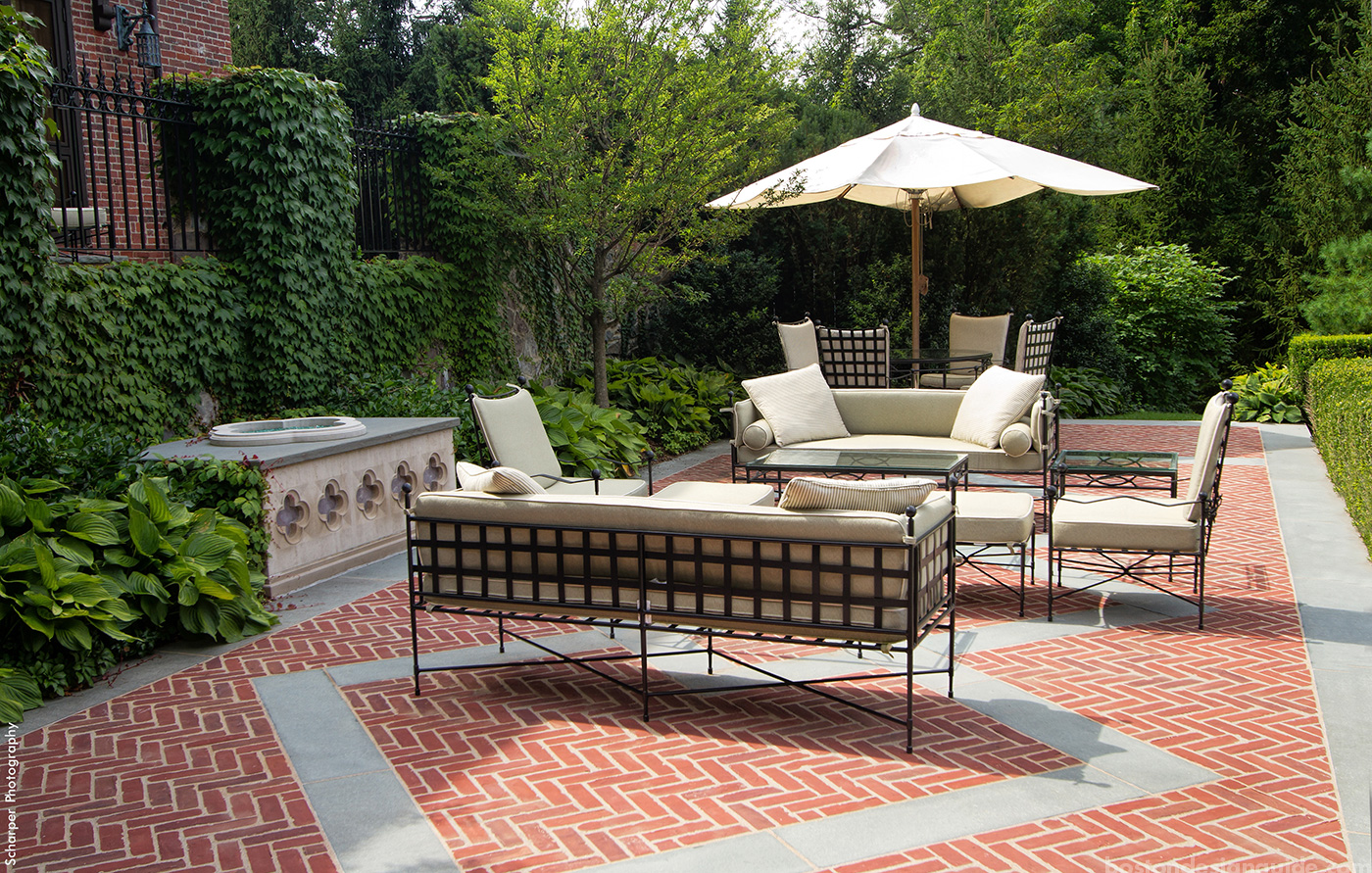 Photo by Scharper Photography
KDTurner Design's family-friendly outdoor lair. Designed for alfresco meals just outside the great room, as well as lounging fireside….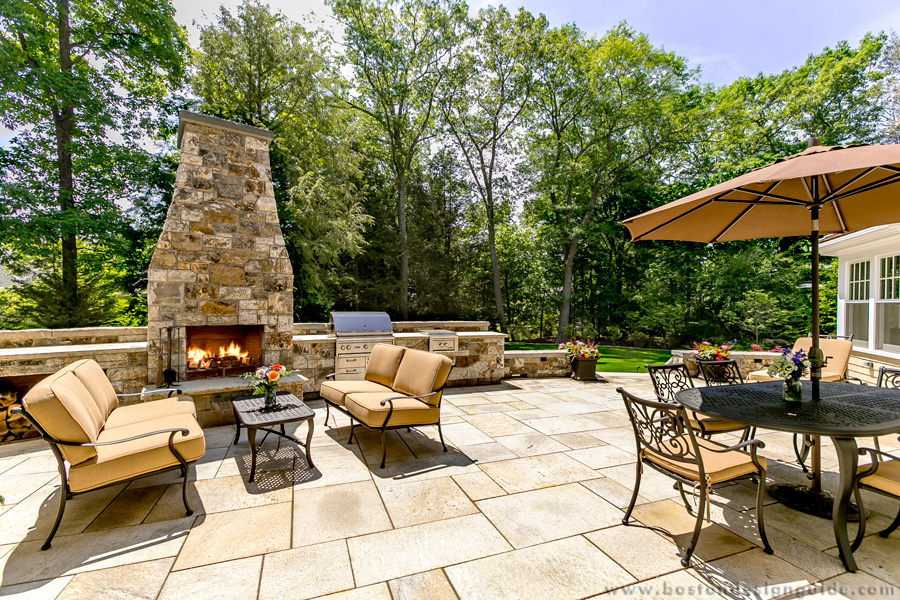 Main image: Sudbury Design Group