June 28, 2019 | Kendra Keelan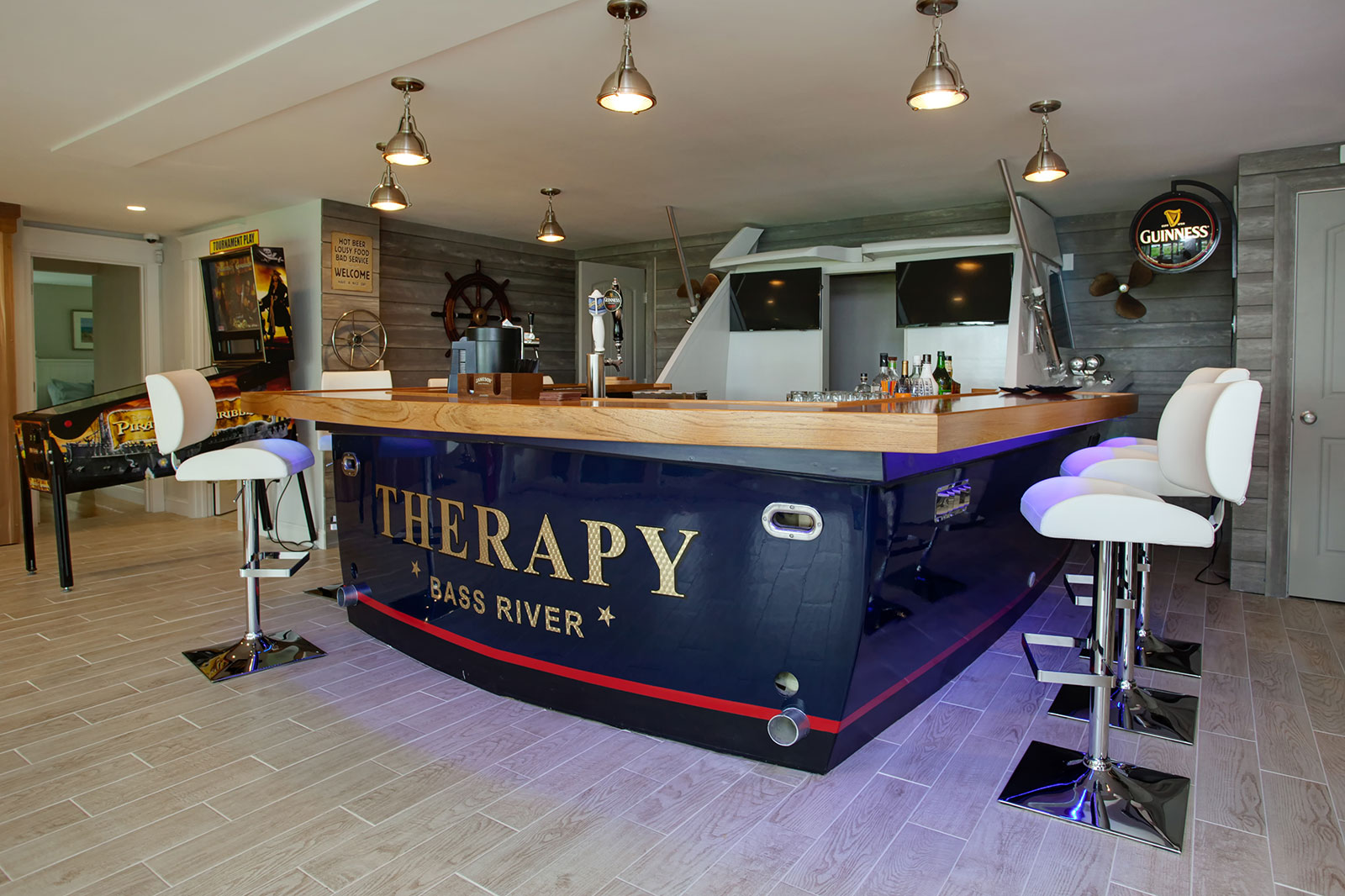 When we first caught wind that Sand Dollar Customs was building a "boat bar" for the first level of a Snug Harbor home, we envisioned a small replication of a handsome wooden hull or maybe a poignant reference to a ship's wheel or anchor. However, we soon learned that the Cape Cod builder and remodeler took the concept to a whole new—and intriguing—level.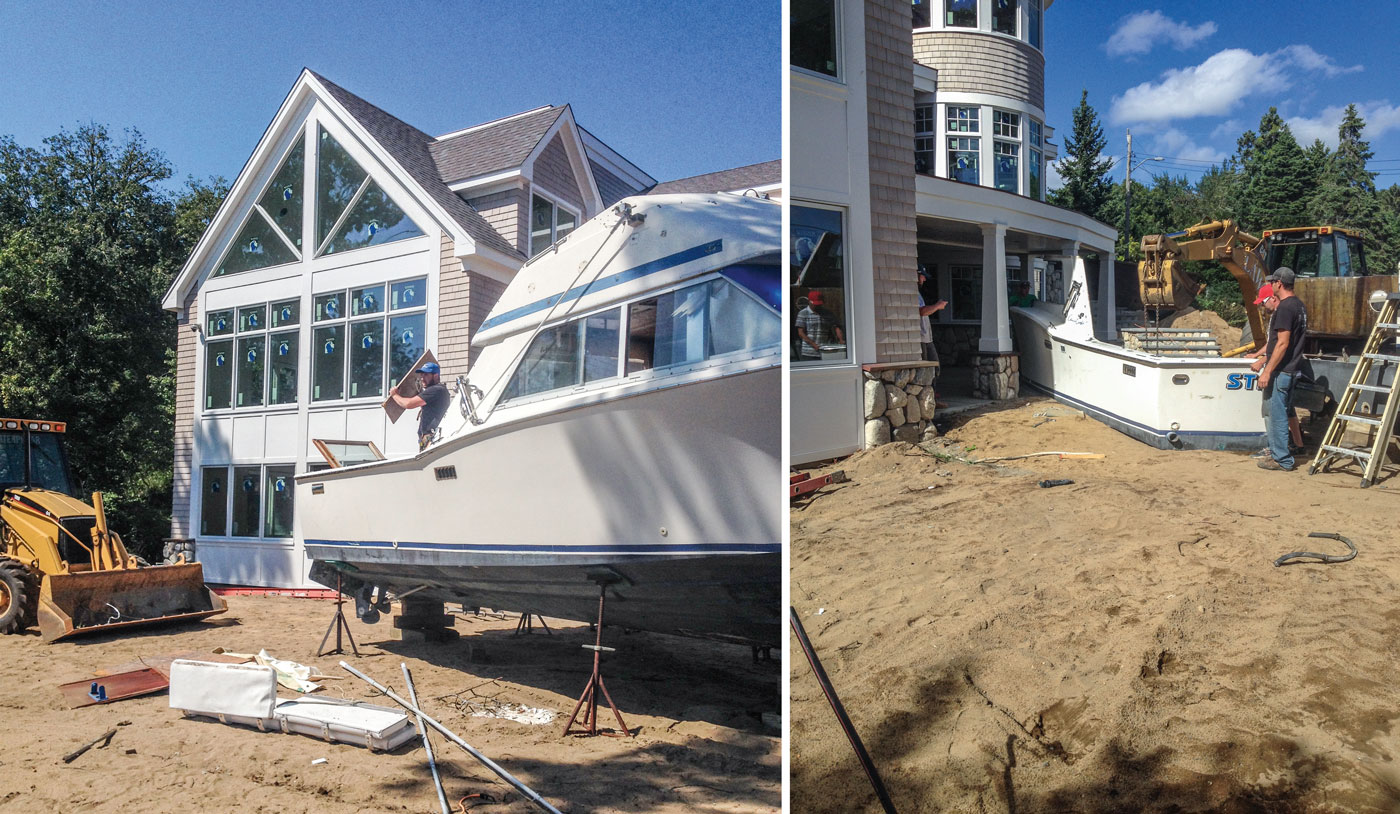 This handsome custom bar, christened "Therapy," was created from a clean, seaworthy, 42x14-foot boat and repurposed. The craft was brought in from the water, cut down, narrowed, and reimagined as a real-life, functional bar for a nautical enthusiast. It's the type of project that excites Sand Dollar Customs and encompasses the characteristics they look for in their projects. The company thrives on custom work with unique elements, and enjoys it. "We like to do projects that are more challenging," shares Steve Bobola, co-owner of the company. "Things that are spur of the moment, and kind of on the whim."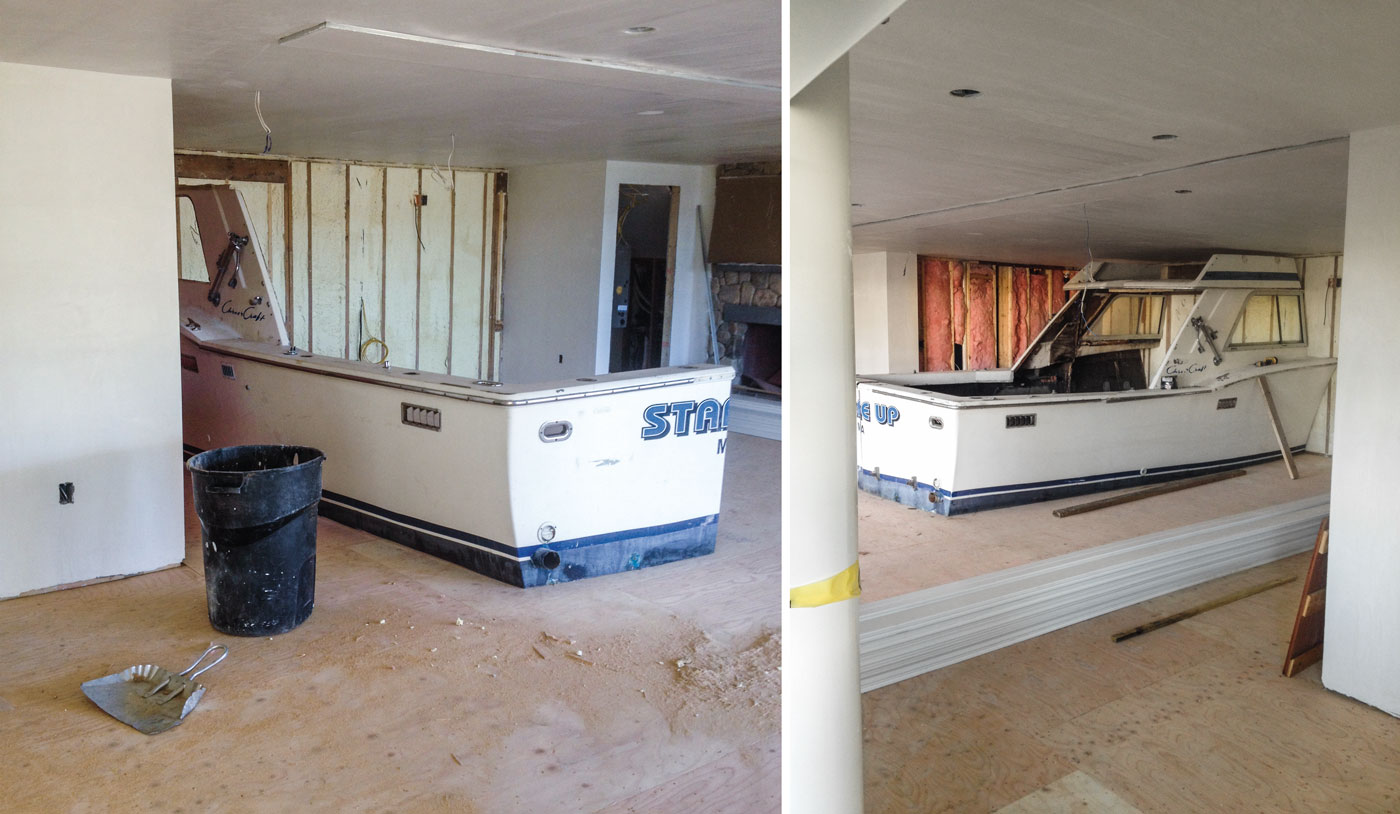 This short, 60-day project was certainly a spur-of-the-moment idea courtesy of a creative homeowner who wanted to design something fun, distinctive and eye-catching. After turning to Sand Dollar Customs to help bring his atypical ideas to fruition, a plan was devised to cut down the boat and reduce it to a width that would fit the homeowners' basement space. To keep the essence of the boat, Sand Dollar Customs utilized every piece of the vessel possible. Upon completion, a fully functional bar emerged in glossy navy with a lacquer finished teak top, bright white captain chairs, a small double sink, operating kegs, a mini fridge, ice maker and dishwasher.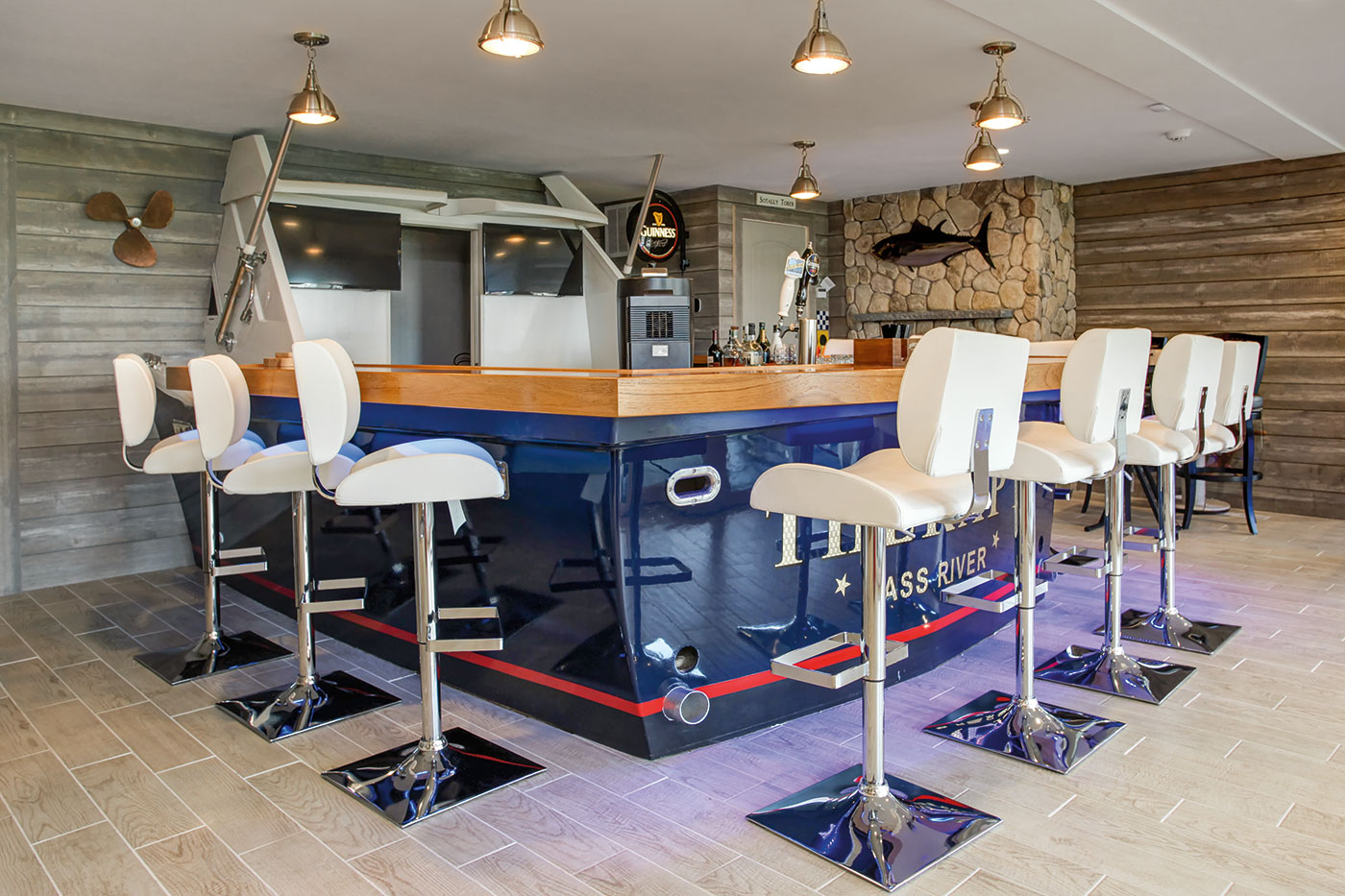 This statement-making bar is the centerpiece of the first-level game room and the pinnacle of what Sand Dollar Customs wants for its clients: a vision realized—a tangible and singular expression of ingenuity and craft that can be enjoyed. Bottoms up!