February 23, 2018 | Sandy Giardi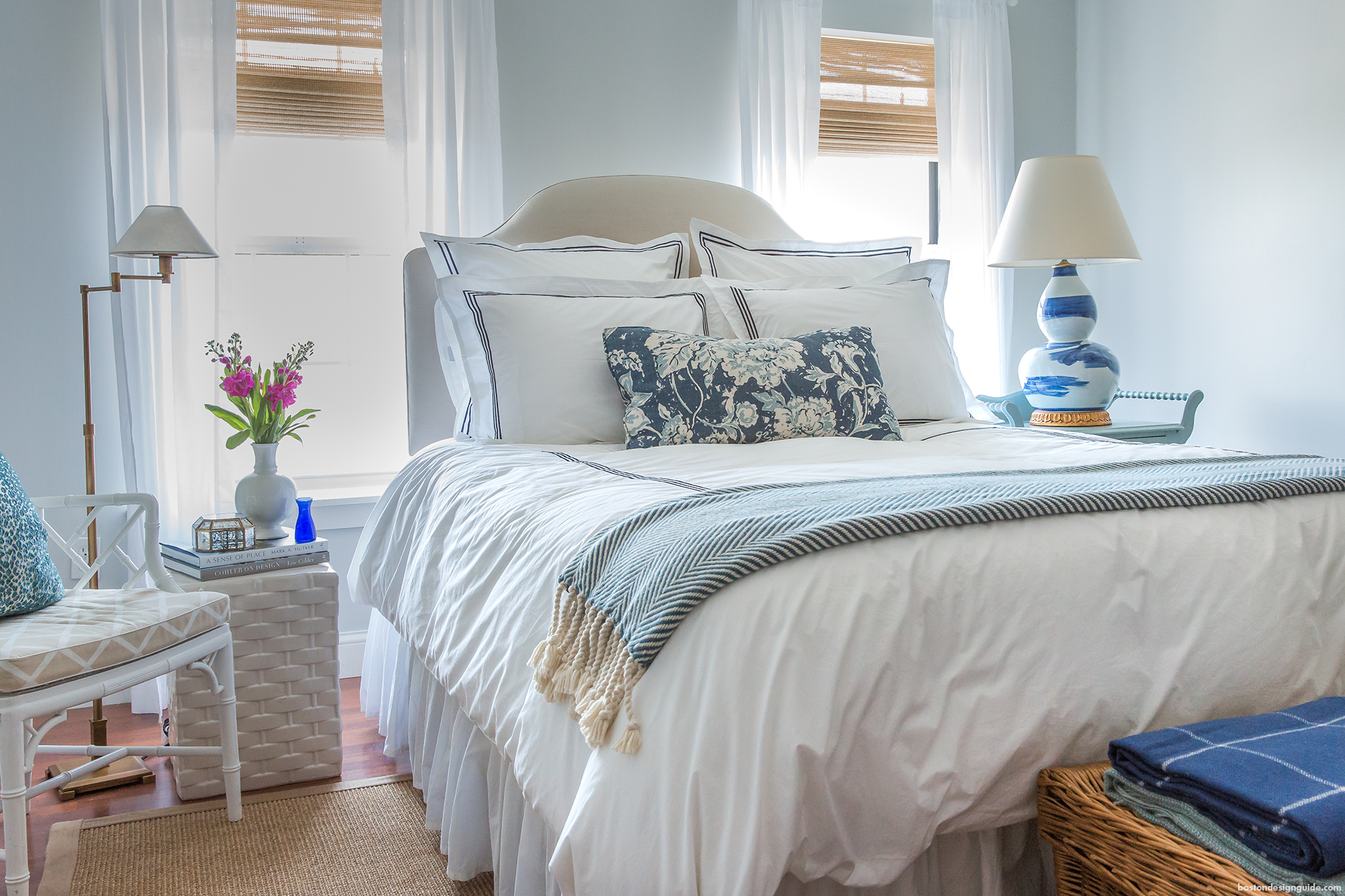 We still have a few more weeks left to hibernate. Soon, that nagging, get-up-and-conquer-the-world voice will come calling, but until it does, we suggest pulling the covers up high, and enjoying some R&R in high style. With that in mind, we bring you ten dreamy bedrooms. They may inspire you to makeover your master or hit your snooze button—and either way is just fine by us.
Susan Reddick Design's beautiful bedroom charms us with its hushed palette and romantic elegance.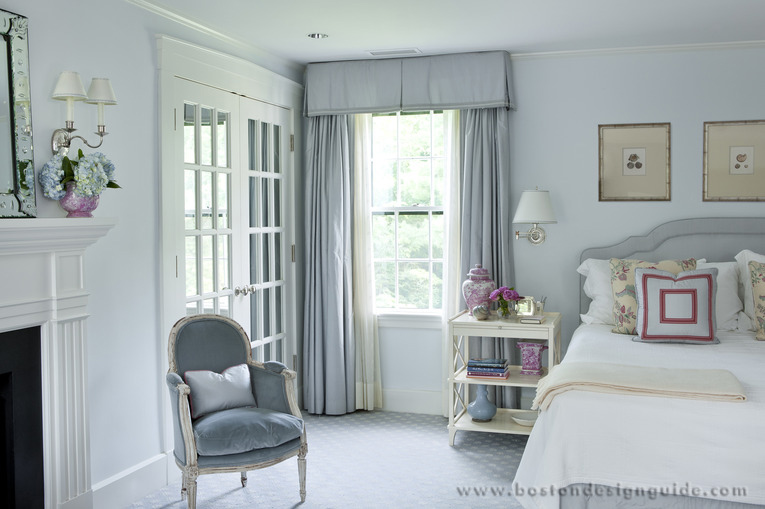 Anthony Catalfano Interiors enlivens a sunny guest bedroom with bountiful blooms indoors and out.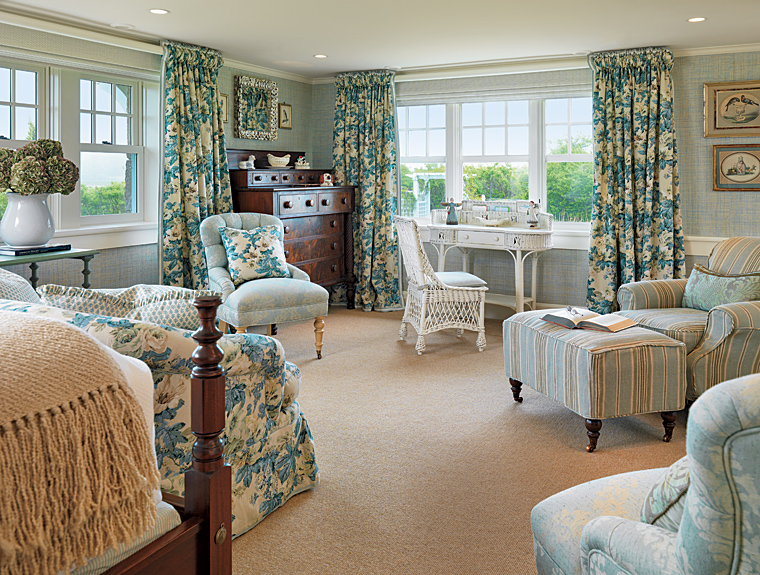 Built by Woodmeister Master Builders; photo by Richard Mandelkorn
Appointed by The Cottage, this tasteful bedroom suite has the grandeur and amenities of a boutique hotel.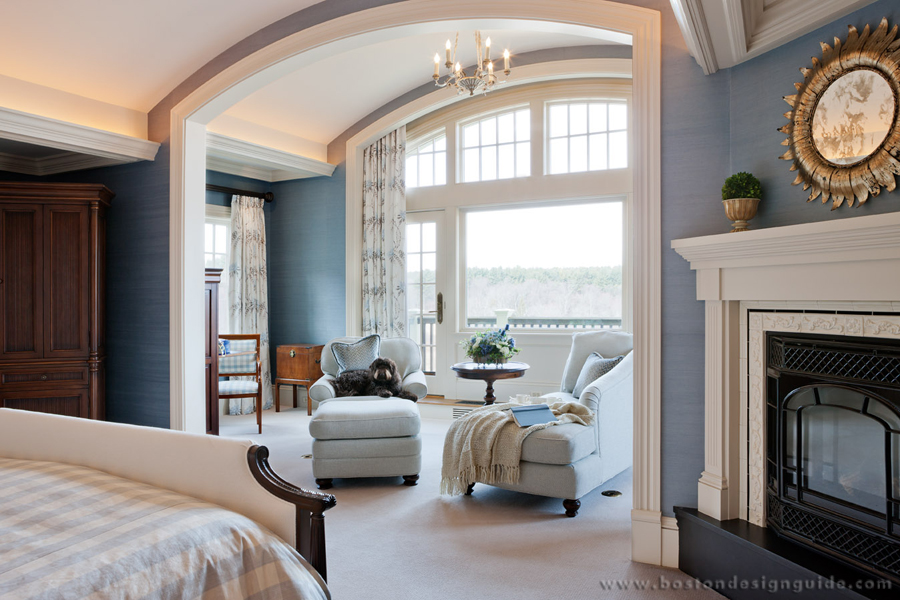 Photo by Warren Patterson
In a setting of quiet glamour and grace, Susan Shulman Interiors gives residents multiple ways to recline.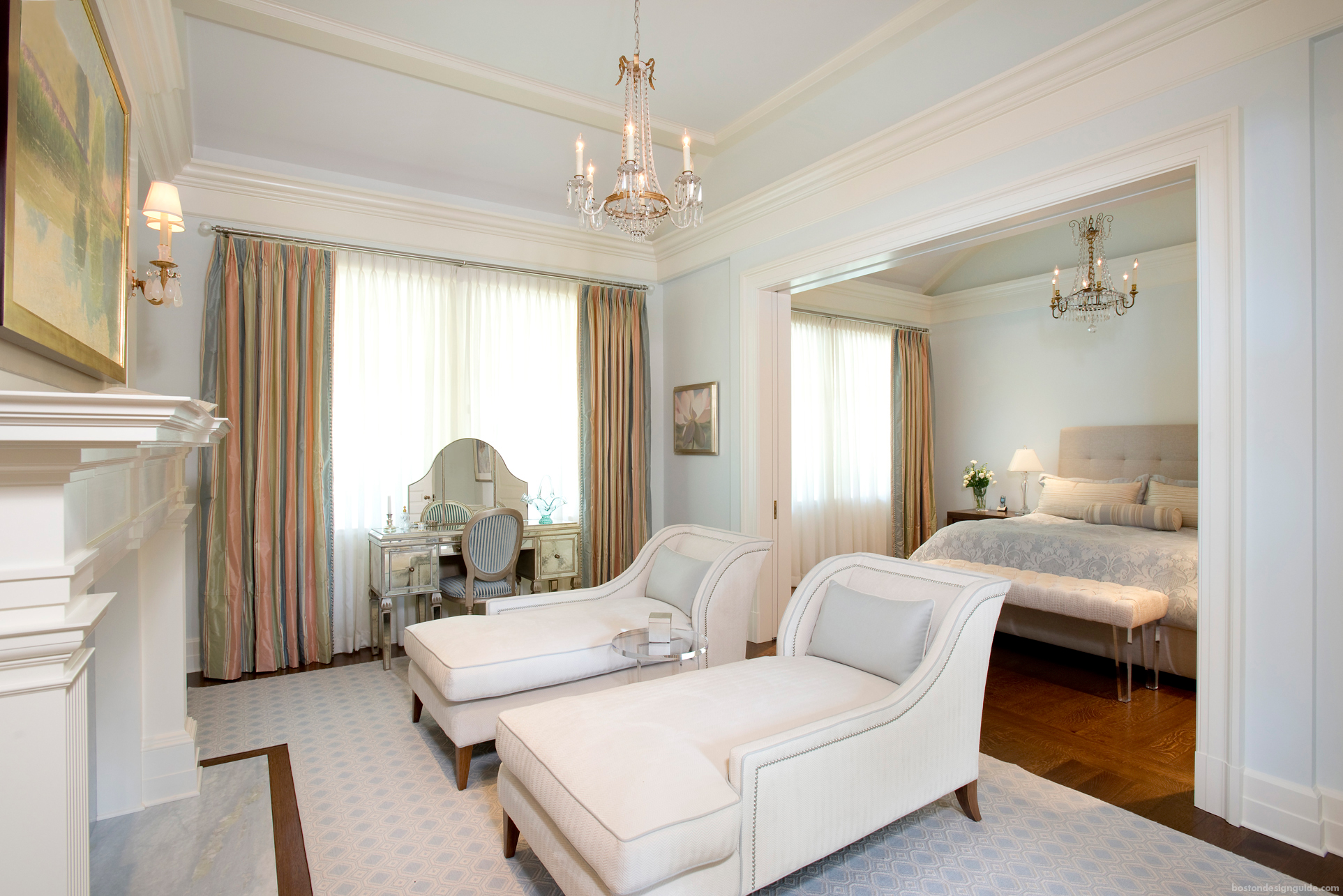 Photo by Shelly Harrison
Spiced with tones of cinnamon and chocolate and a warming fire, this bedroom showcasing the soft goods and draperies of Carole Bruce Workroom couldn't be cozier.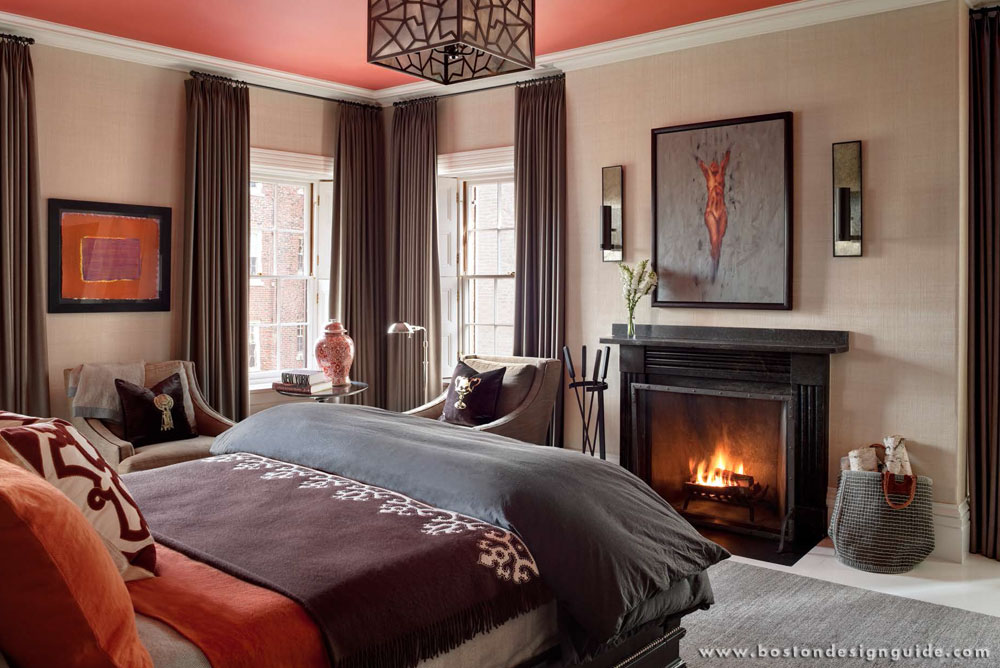 Cutting Edge Homes embraces cooler hues for its soothing sleeping space, with layers of texture and pattern for plenty of visual interest.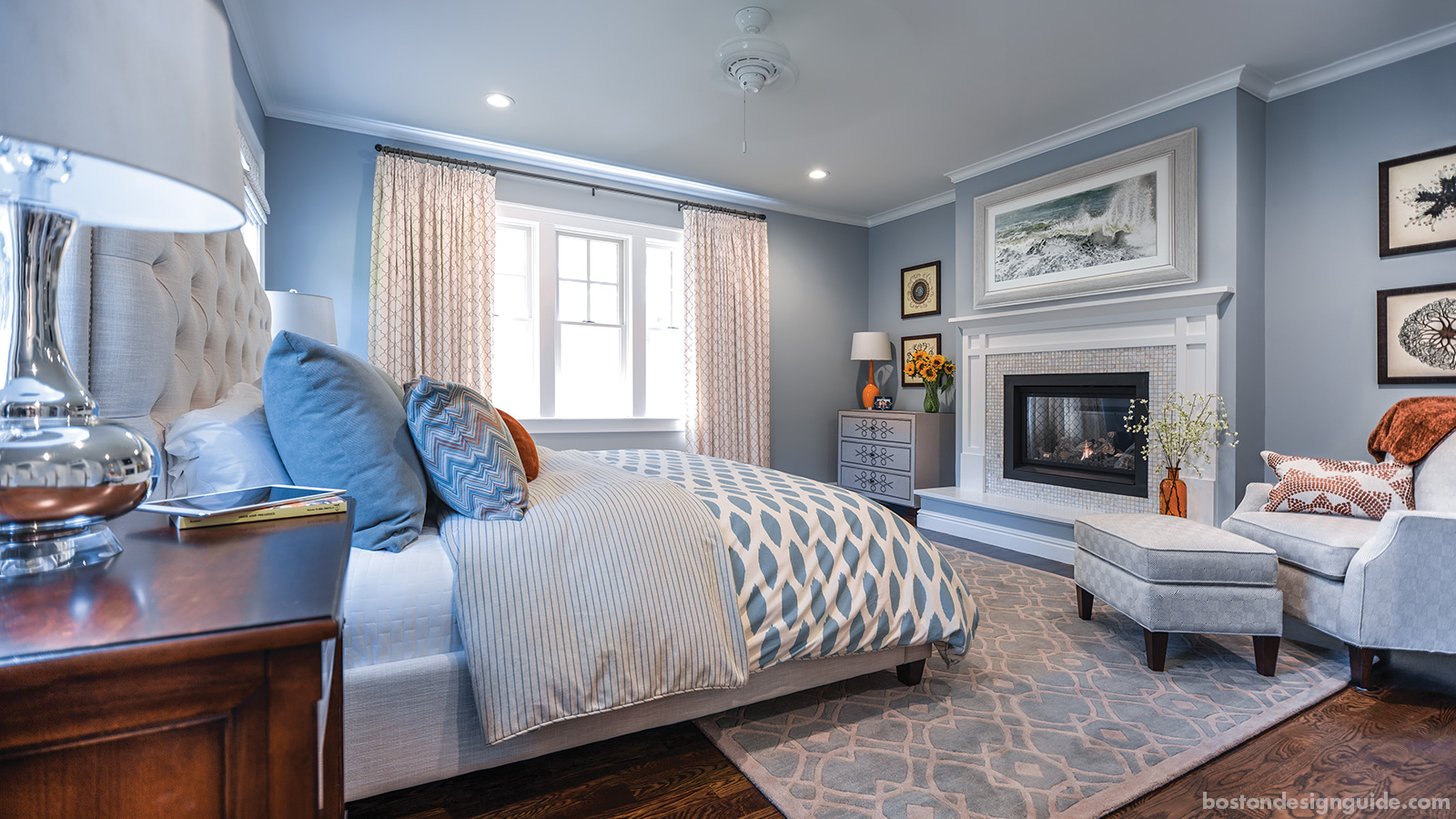 Chic and sumptuous, Heather Vaughan Design's master bedroom is steeped in a sense of luxury.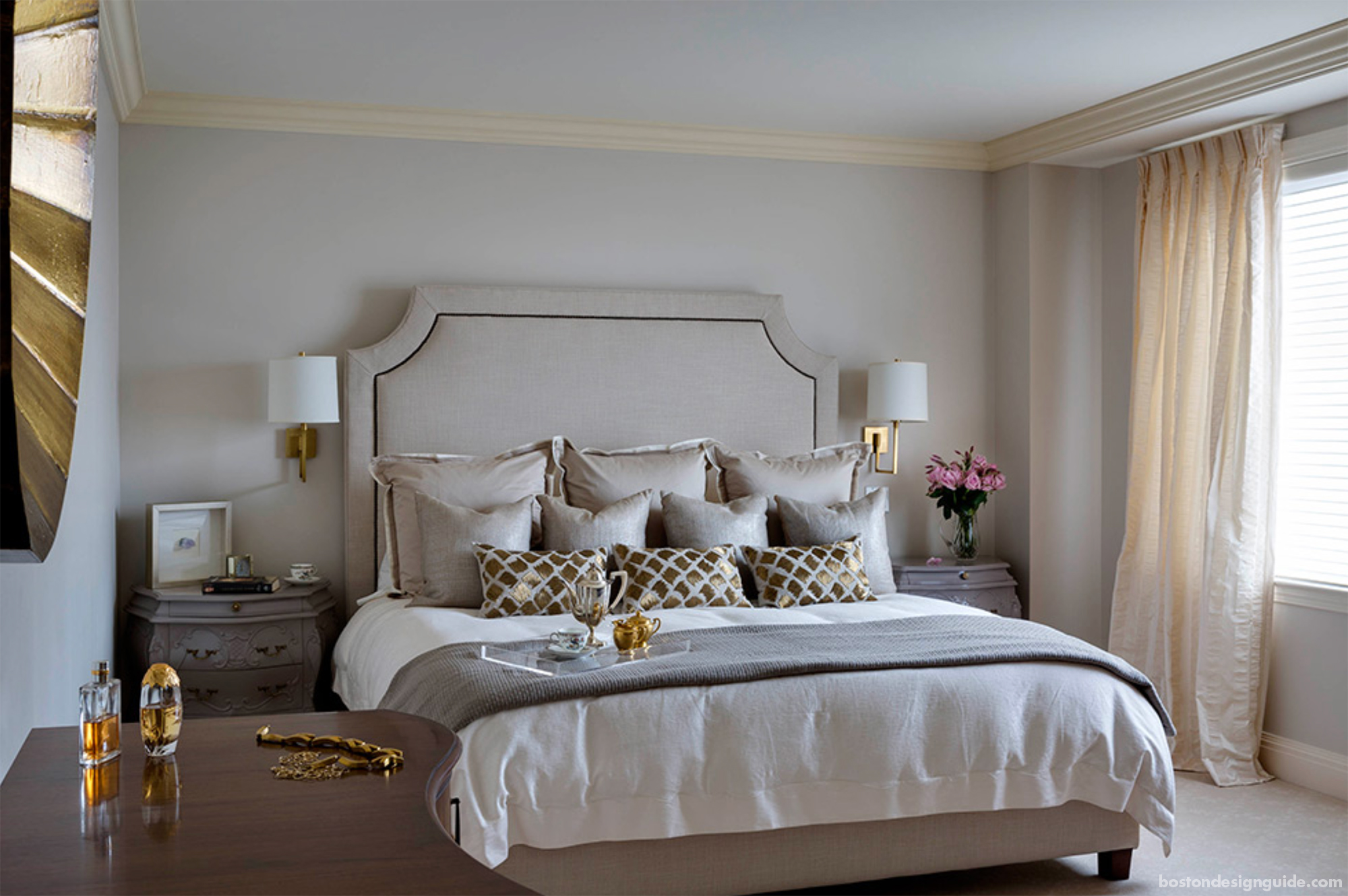 Pretty in pink (and blue and olive), Wilson Kelsey Design's fanciful bedroom has a bright outlook and feel-good philosophy.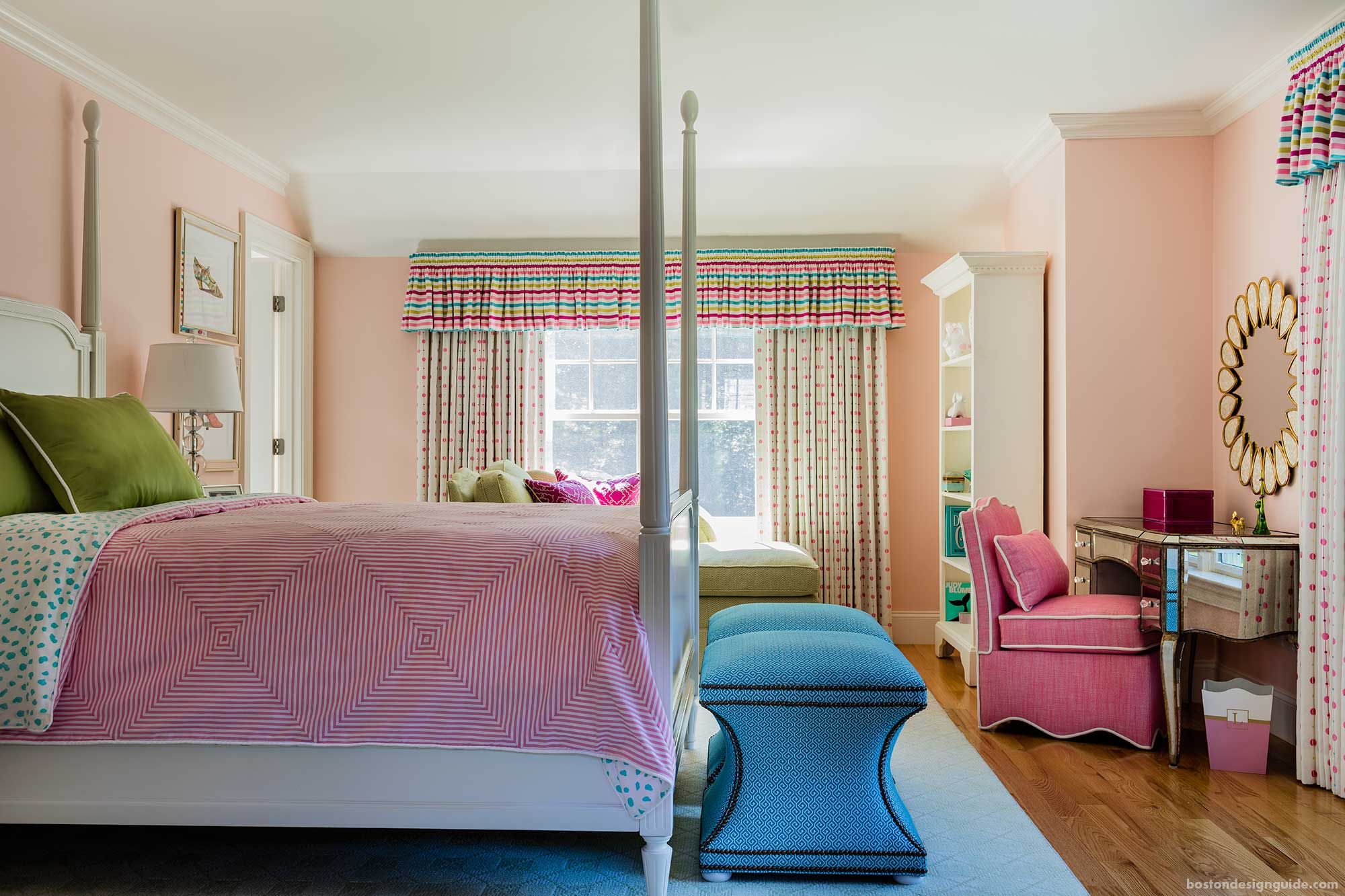 A vision in white and ice blue, Donna Elle's seaside bedroom is restful and restorative. We adore the way the Nantucket interior designer mixes crystal, lace and shiplap.