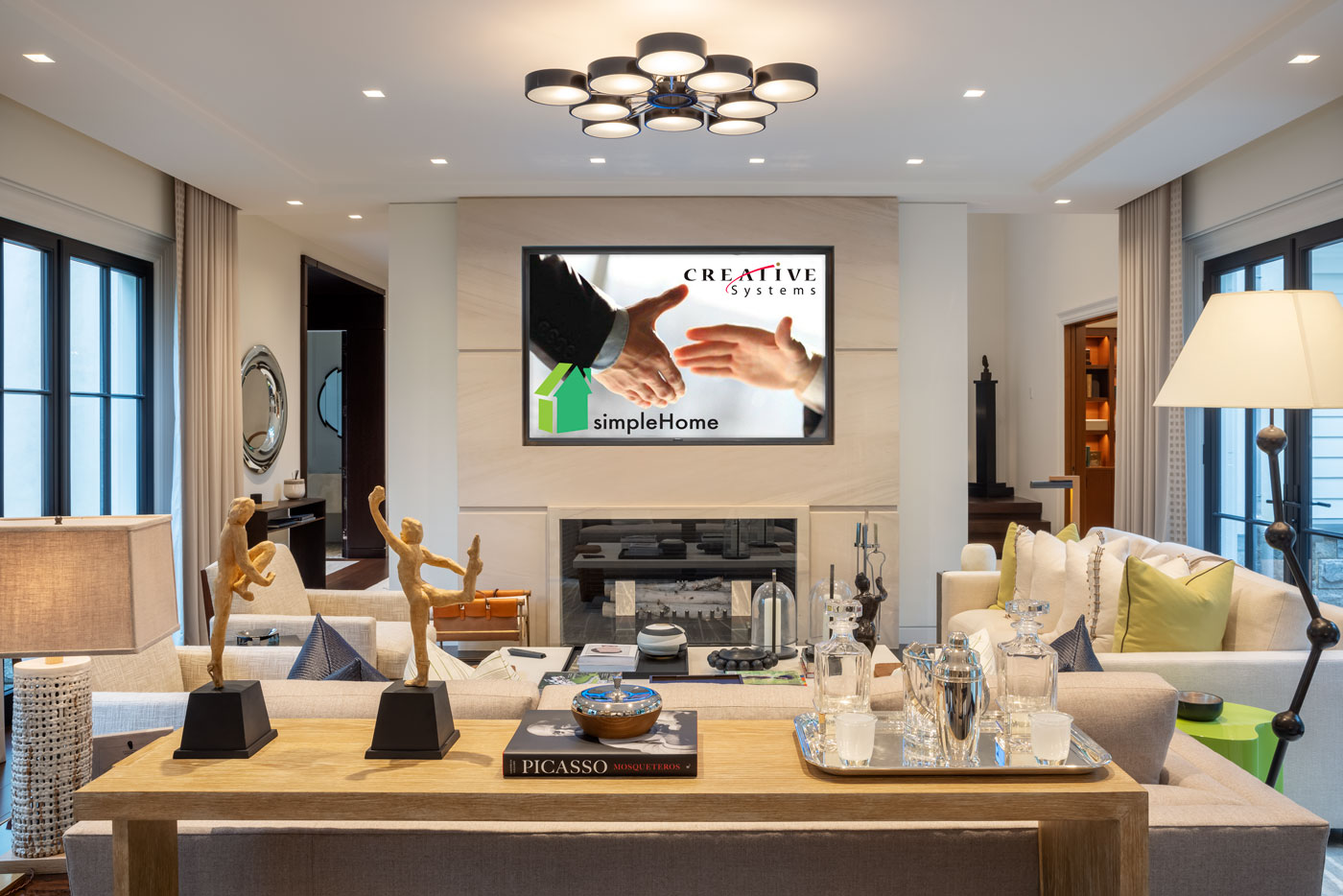 Brad Smith and Greg Brett of
simpleHome
Introduce a New, All-Encompassing Home Technology, Education and Service Model by consolidating three best in class companies in the greater Boston market.
BOSTON, MASSACHUSETTS, July 1, 2022 — With a new, comprehensive approach to home technology, service, education and design, simpleHome just got bigger and smarter with the recent acquisition of Creative Systems. Steve Collotta, 40-year veteran and owner of Creative Systems, did an extended search on the best fit for his company that shared the same philosophy, workmanship, and customer care. With the recent merger and seamless transition of Audio Video Design and Sounds Good into simpleHome, Steve Collotta found his company's home. Brad Smith and Greg Brett recognized Creative Systems as a worthy competitor and the acquisition aligned with their long-term goals. Their new business model, aptly named simpleHome, acts as complete liaison between the trade community -- architects, builders, and interior designers -- and their clients. simpleHome creates a partnership that seamlessly blends smart home technology into the design at whatever scale is appropriate for the house or commercial project and budget.
These three companies, now simpleHome, are combining their decades of experience to offer something truly unique. Joined by Bob Riddle, co-owner, Daniel Abramson, Mark Rosa, Tara Pavia and several other industry veterans, simpleHome makes it easy for trade partners to deliver the best home automation, lighting, entertainment, wellness and energy management systems in a manner that's stress-free and reliable.
Builders, architects and interior designers have been seeking a company that truly simplifies every step of the process, from client consultation to implementation and service -- and never oversells. Enter simpleHome. In addition, the company has developed a new service model known as the Proactive Service Plan which provides turnkey priority support to homeowners for guaranteed 24/7 service and support. In the luxury home market, simpleHome recognized that
reliability of service providers is paramount.
Offering three showrooms, simpleHome is a licensed provider of some of the best brands including Lutron, Hunter Douglas, Control4, Crestron, Seura, Revel and Savant.
"Our experience center showrooms allow clients to engage with the technology in ways that make sense to them," said co-founder Greg Brett. "With design top of mind, we demonstrate that we care about the overall placement and aesthetic of every space, as well as our commitment to providing excellent service to the homeowner well into the future."
"Our role is to professionally manage the entire technology portion from A to Z," said co-founder Bob Riddle. "We are experts in the field and have an amazing team of people. Most importantly, our three companies have a reputation for being a resource to the residential design community, engaging early and making for a smooth process. Together, we add even greater value to our industry partners with a promise of responsiveness and performance to them and their client."