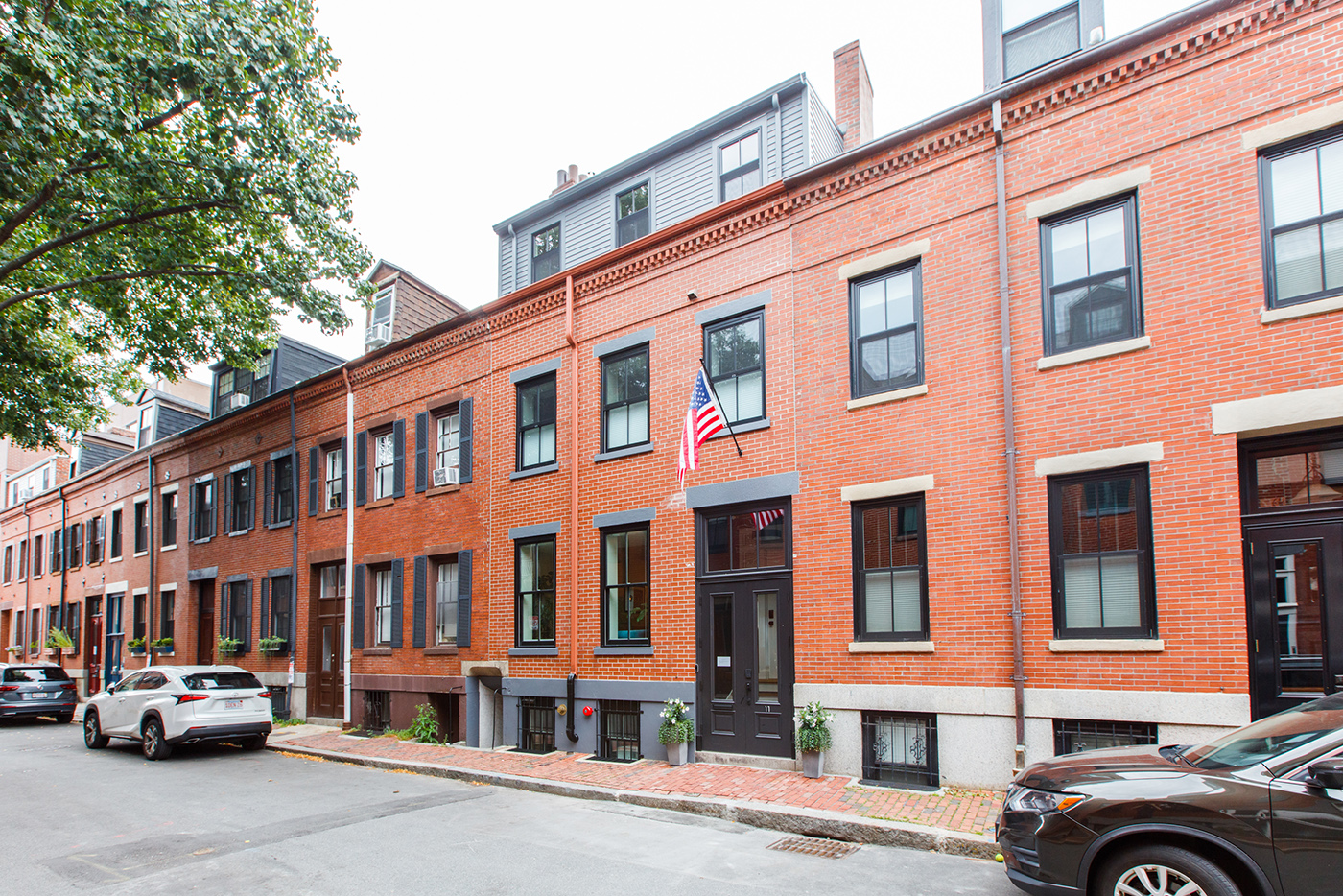 In a row of tidy townhouses on Bradford Street in Boston's South End, one townhouse makes a distinct impression. With its crisp lintels painted the perfect shade of gray to befit the newly repointed brick, the house is reminiscent of a couture suit amongst its neighbors— traditional and fresh at once. 
Architect Nick Paolucci of MASS Architect speaks fondly of the project. "It was a total transformation," he says. "There were historic approvals and permits from the Zoning Board of Appeals needed to complete the renovation." Paolucci's team navigated the process with patience and ease, bringing the historic home into the new century with grace, sensitivity and modern applications of traditional materials.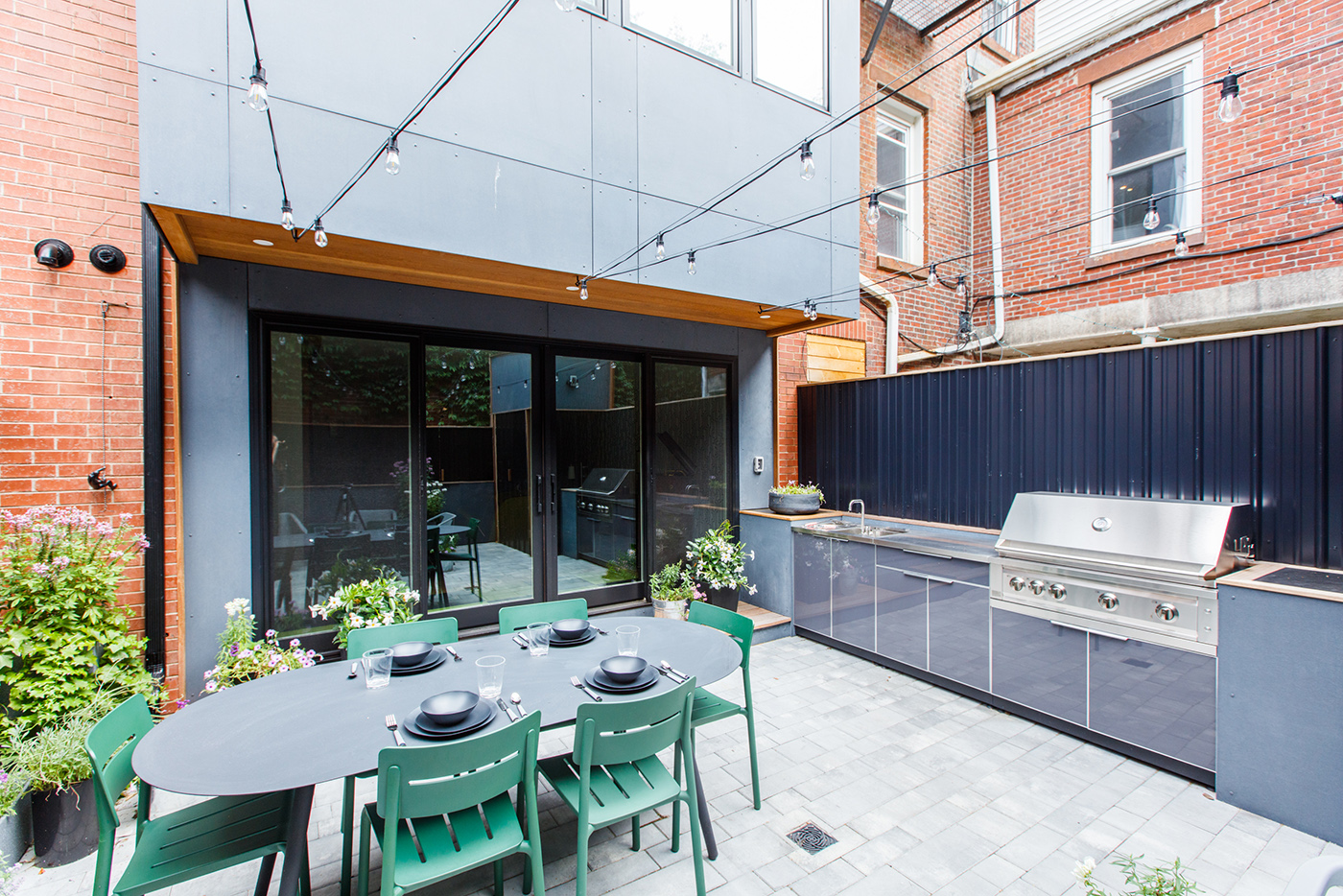 "The rear bump-out used Cembrit panel siding, a European fiber cement product," Paolucci explains. "The gray color chosen matched the clapboard siding of the front dormer, similar to the other dormers on the street." 
As the home was refreshed, its historic integrity was preserved. Stretches of rich, luminous wood grain bring warmth to accent walls and the kitchen island, a perfect juxtaposition to the crisp, masculine blues of the cabinets and millwork. The home's rooftop deck is the icing on the cake, providing an intimate outdoor space to breathe and take in the city view.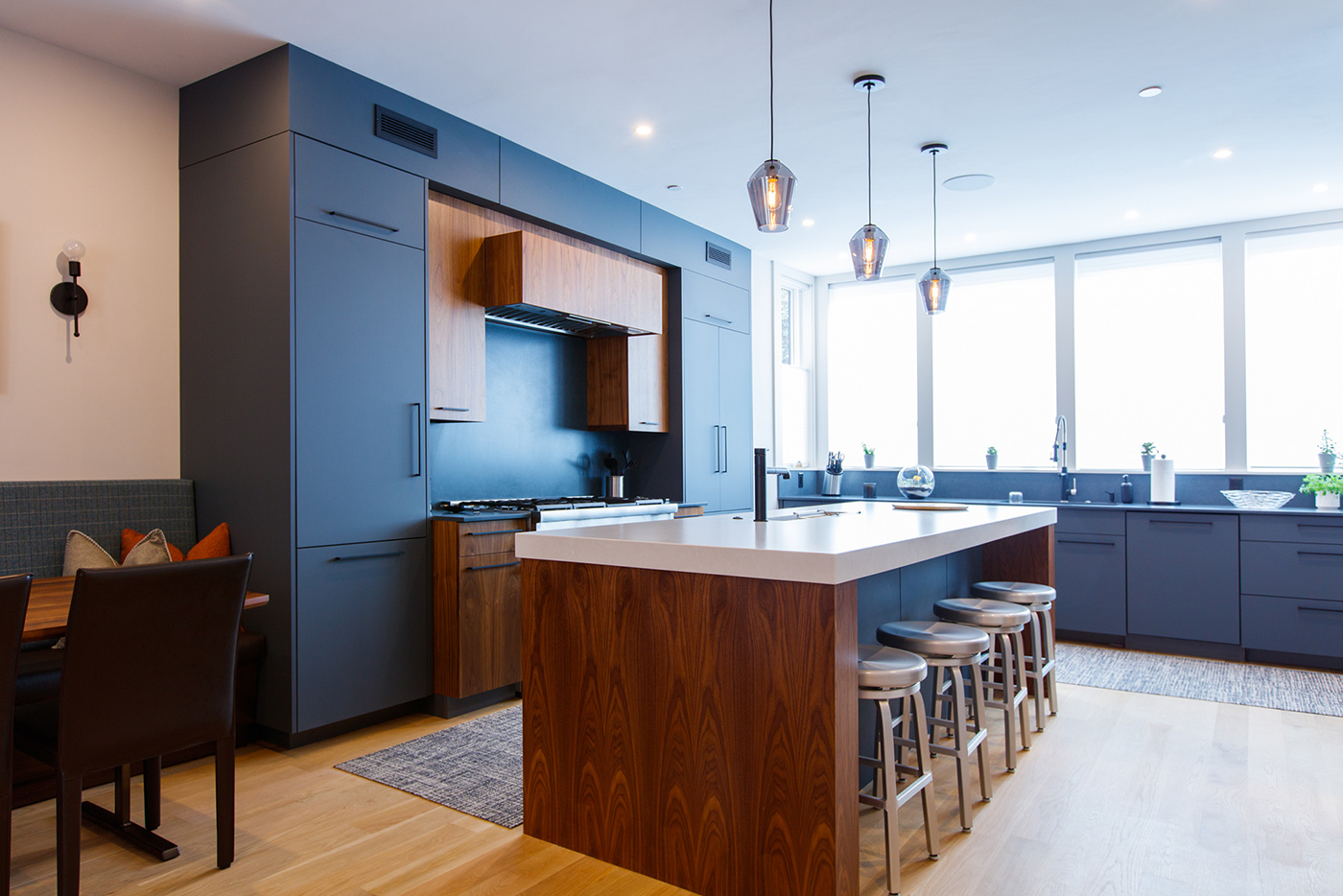 Paolucci collaborated with contractor Brendan Haley of B. Haley Design Build, with whom he had previously revamped two restaurants: Idle Hour in Quincy, and The Automatic in Cambridge. The Bradford Street renovation was so successful that Paolucci was recently asked to bring the property next door back to life as well (we can't wait to show you this one when it's done!).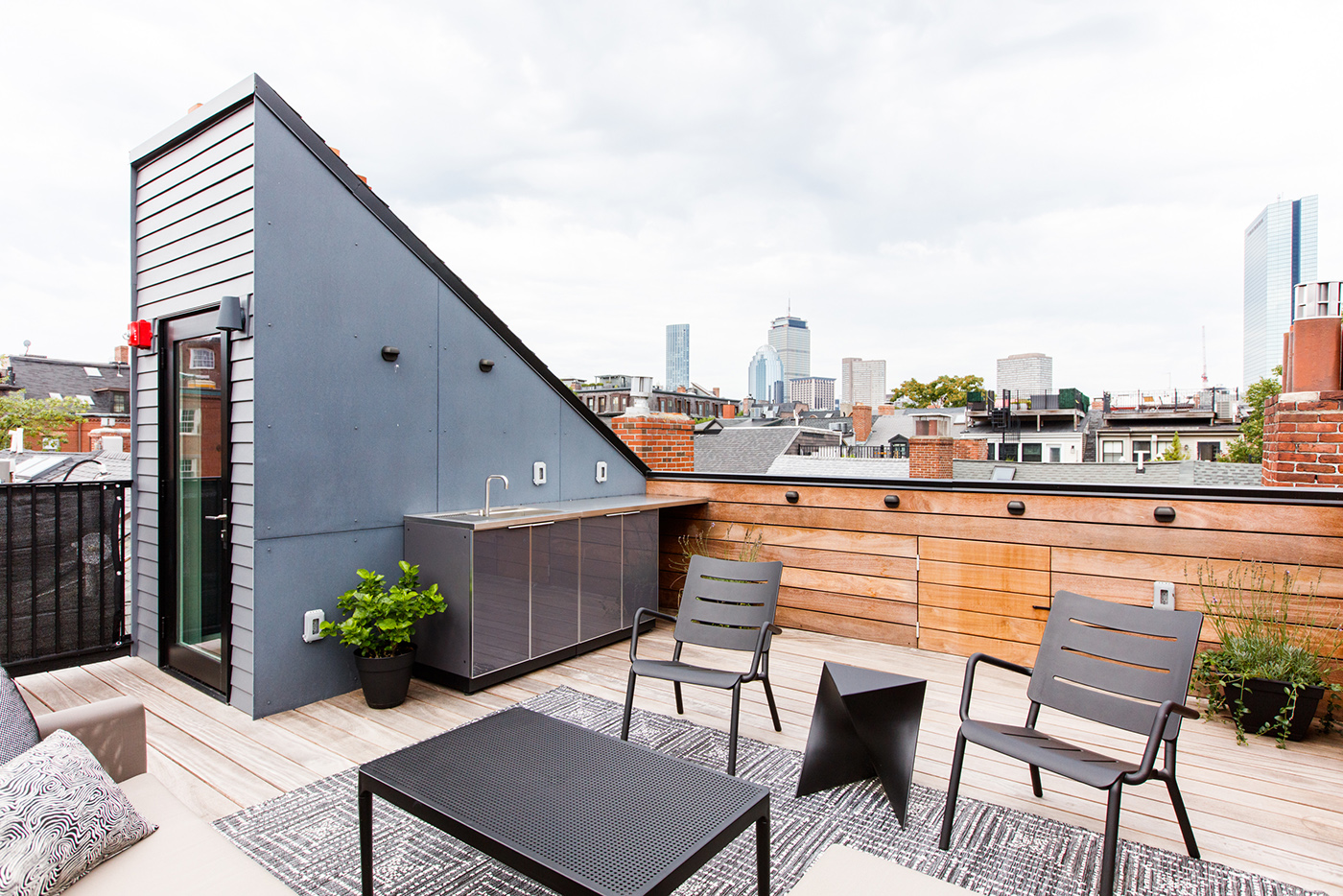 For a virtual tour of the entire Bradford Street property, visit https://my.matterport.com/show/?m=F1EicFdvjbr.
Photography: Drew Katz