September 21, 2023 | Maddie Brisbane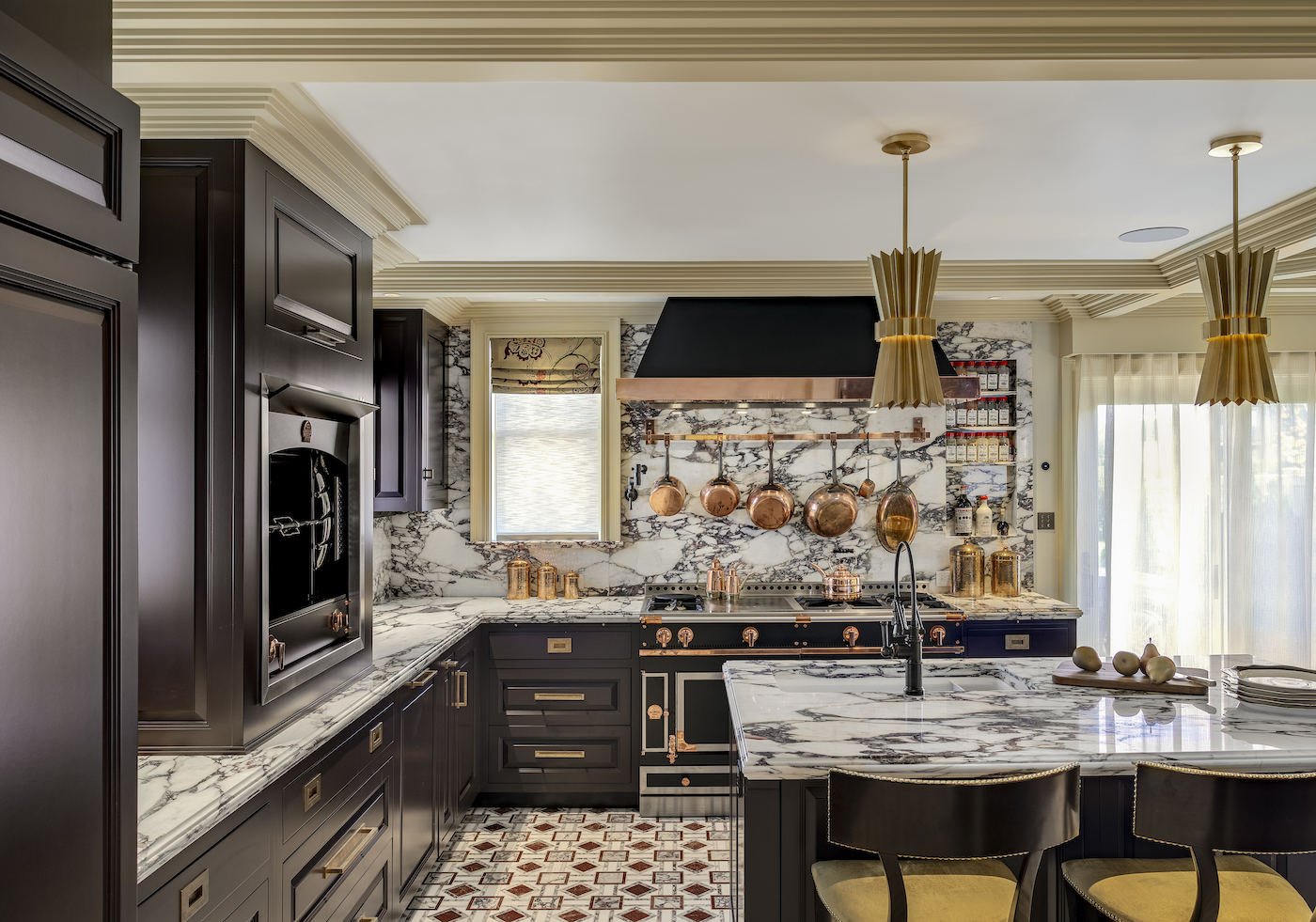 CM Ragusa builds quality into every square inch of this compact home.
Though compact in size, this stylish sanctuary makes a major statement. Once a blue-collar dwelling dating back to the 1700's, its latest iteration, custom built and renovated by CM Ragusa Builders, is brimming with luxury. The home is a treasure trove of elegance and comfort that is optimized for modern living, aptly coined "The Jewelry Box" for its dazzling details.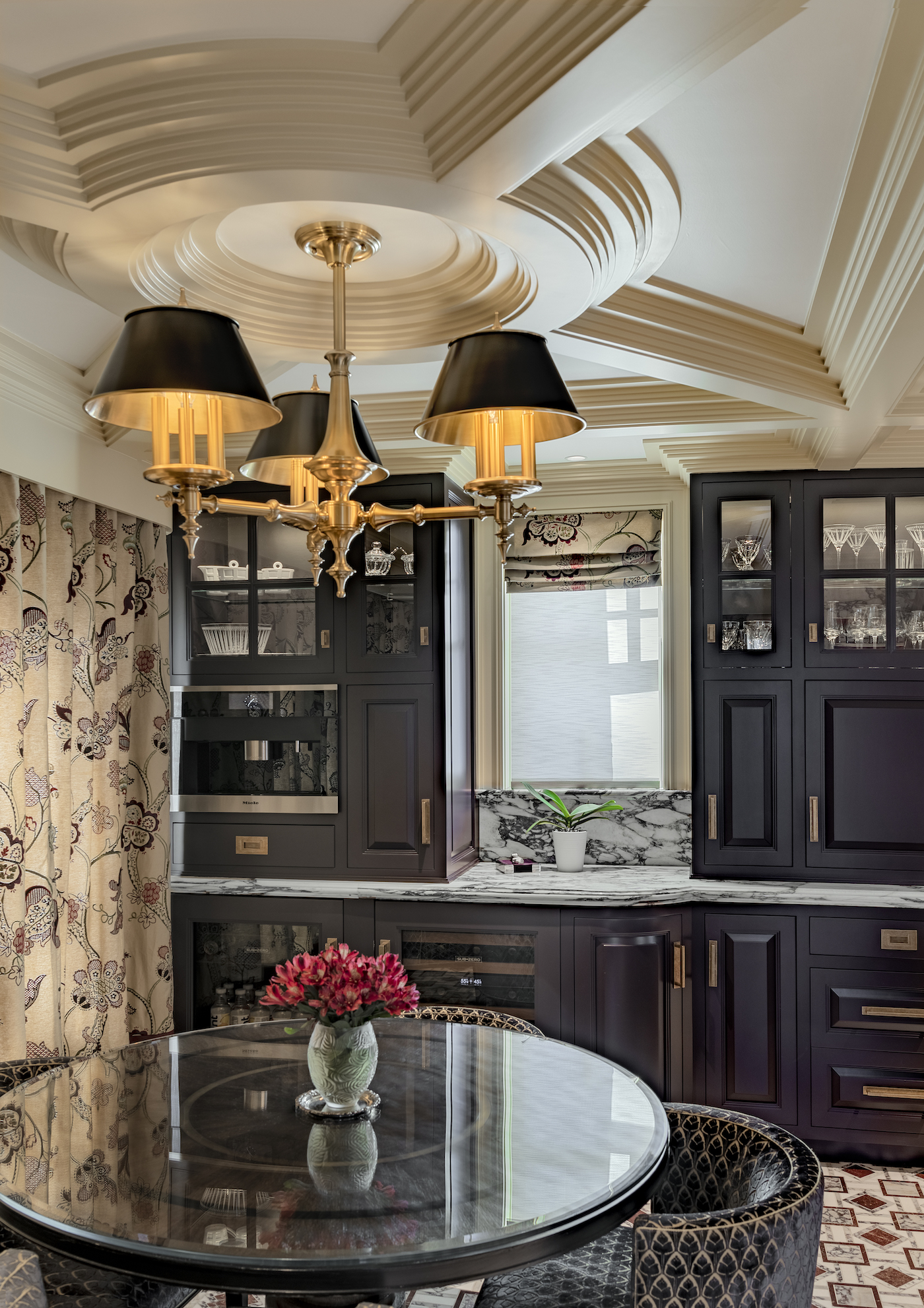 (Photography: Rob Karosis)
Bountiful upscale finishes instill a refined sophistication in every inch of the compact space. Bronze and brass hardware glisten on cabinetry that flows throughout the kitchen and dining spaces. Calacatta Viola marble lines the kitchen island, full service storage bar, and serves as a lavish backdrop for an exquisite La Cornue Château 150 range and adjacent Flamberge rotisserie oven. Space is further maximized in the kitchen with a sleek spice rack that gracefully retreats into the marble.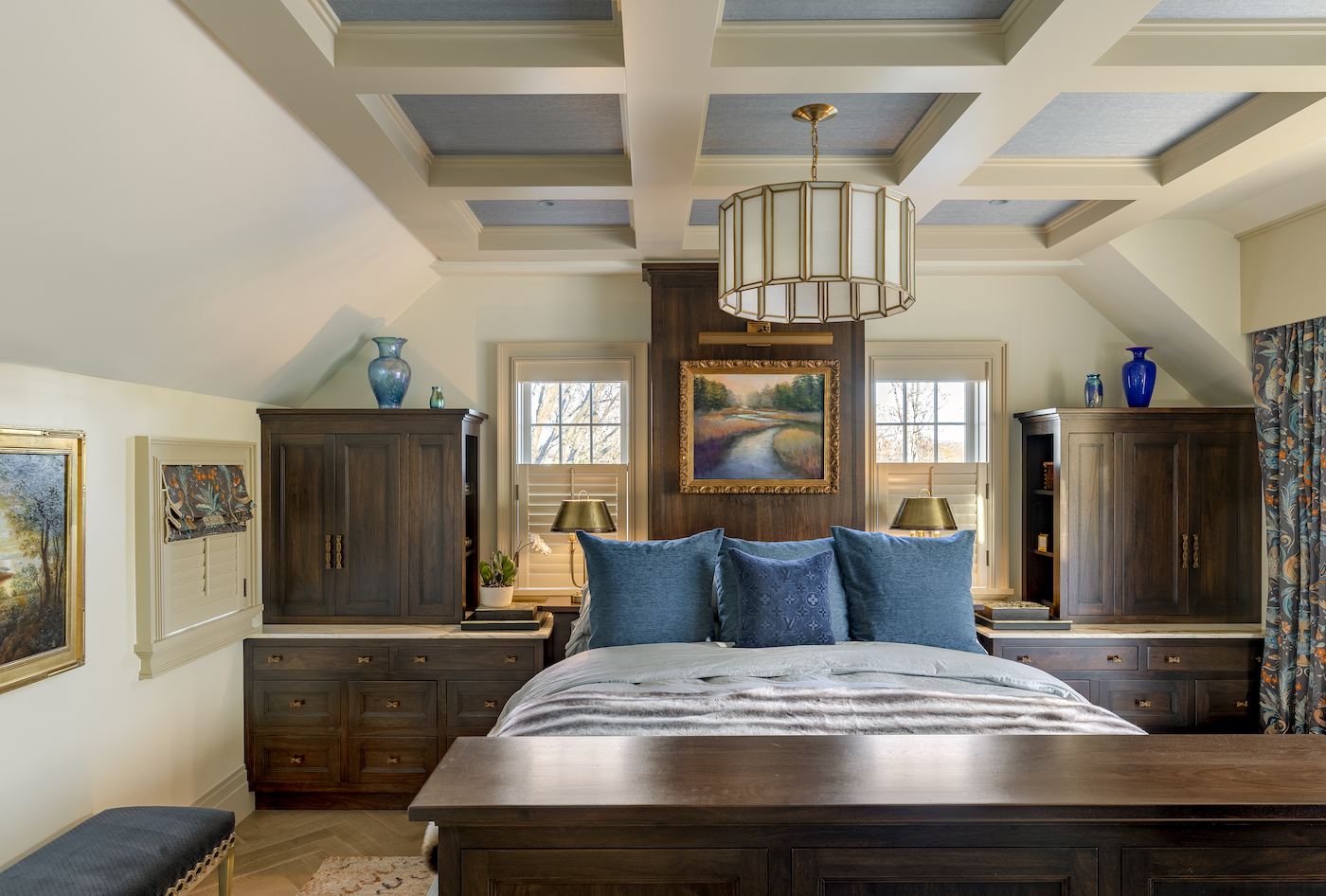 (Photography: Rob Karosis)
"When renovating the property, we wanted to not only capture its history, but elevate it to make it better than ever," says Cal Reinhart, CM Ragusa's Director of Operations. The home's 18th century roots and tight size called for careful planning and thoughtful design to optimize the space. "To carve out a private backyard, the layout was completely flipped," notes Reinhart. "We shifted the original structure to the front of the property, which was originally a vast front yard exposed to heavier foot traffic."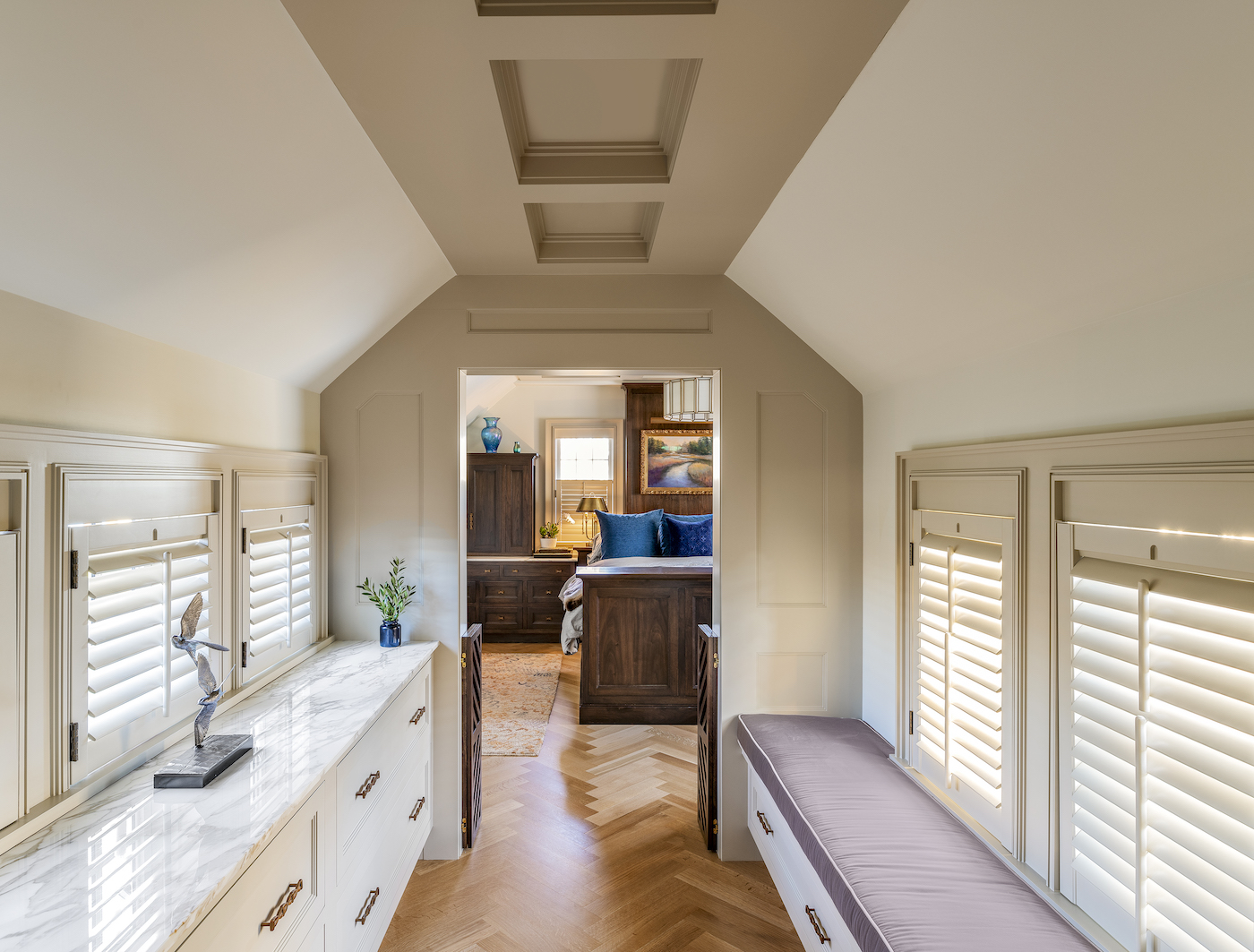 (Photography: Rob Karosis)
In the early phases of the project, waterproofing was crucial given the home's adjacency to a pre-colonial waterway once used for commerce in the bustling coastal New England town. "We brought the structure down to its original post and beam frame, excavated the site, and made way for a new, watertight foundation that could handle the site's high water table," Reinhart explains. Despite the intensive adjustments, the home's facade preserves period correct characteristics including its original clapboard reveal.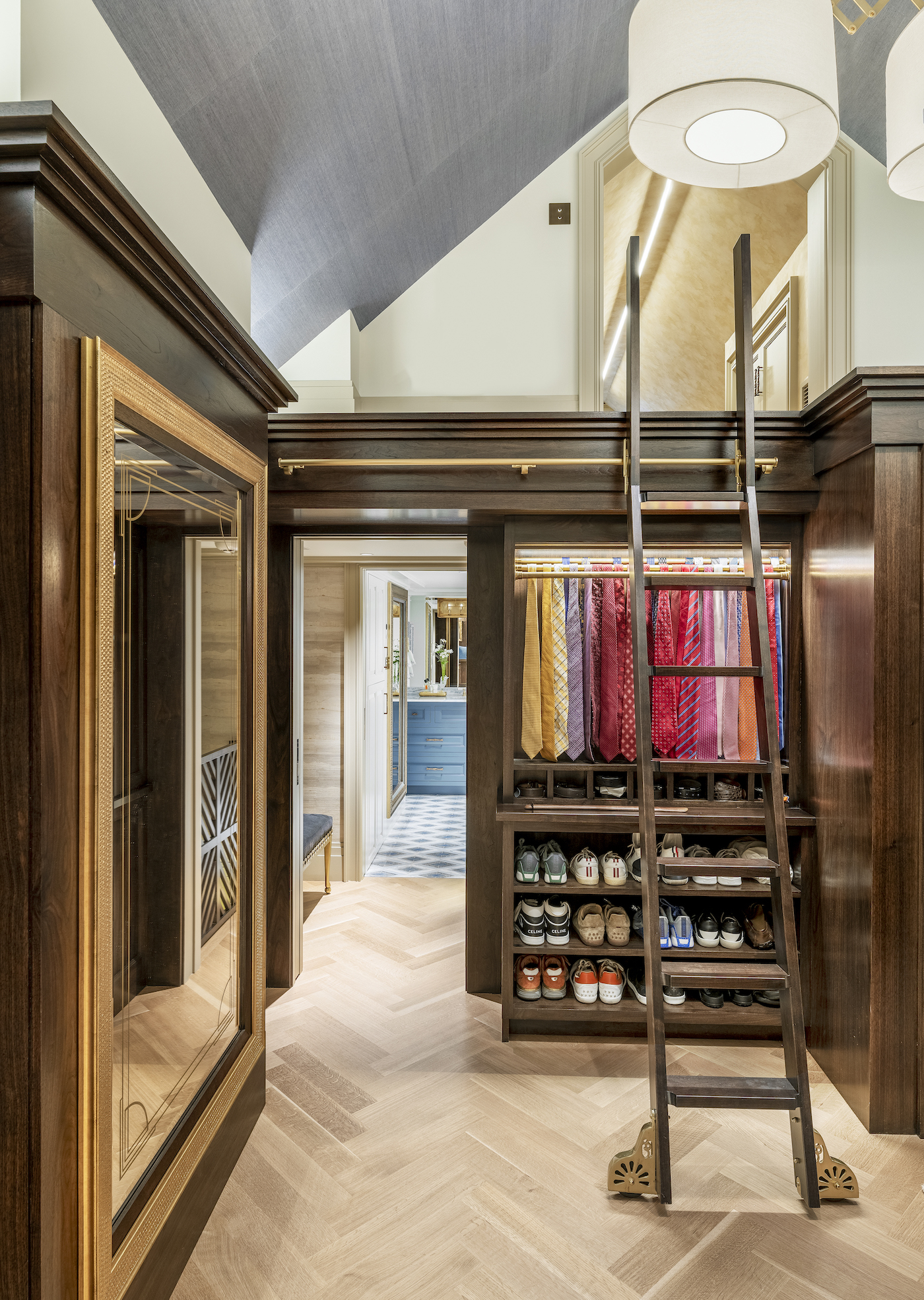 (Photography: Rob Karosis)
Working with the original structure also meant working with limited dimensions. To give the small space a grand feel, an abundance of rhythmic detailing was impeccably installed, including custom moldings that adorn the vaulted ceilings. From the baseboards to the wall paneling, the casing to the coffers, every molding was custom cut, showcasing CM Ragusa's exceptional in-house millwork. "You can really see the craftsmanship that went into this project," says Reinhart. The primary suite exudes an old-world grandeur, with black walnut and brass finishes that cleverly conceal a plethora of modern conveniences, including a large television that can be raised and lowered from the bed's footboard. An elegant sliding ladder in the spacious "dressing room" leads to a lofted exercise space that houses a rowing machine.
Bursting with luxury, The Jewelry Box is a work of art that proves the power of details.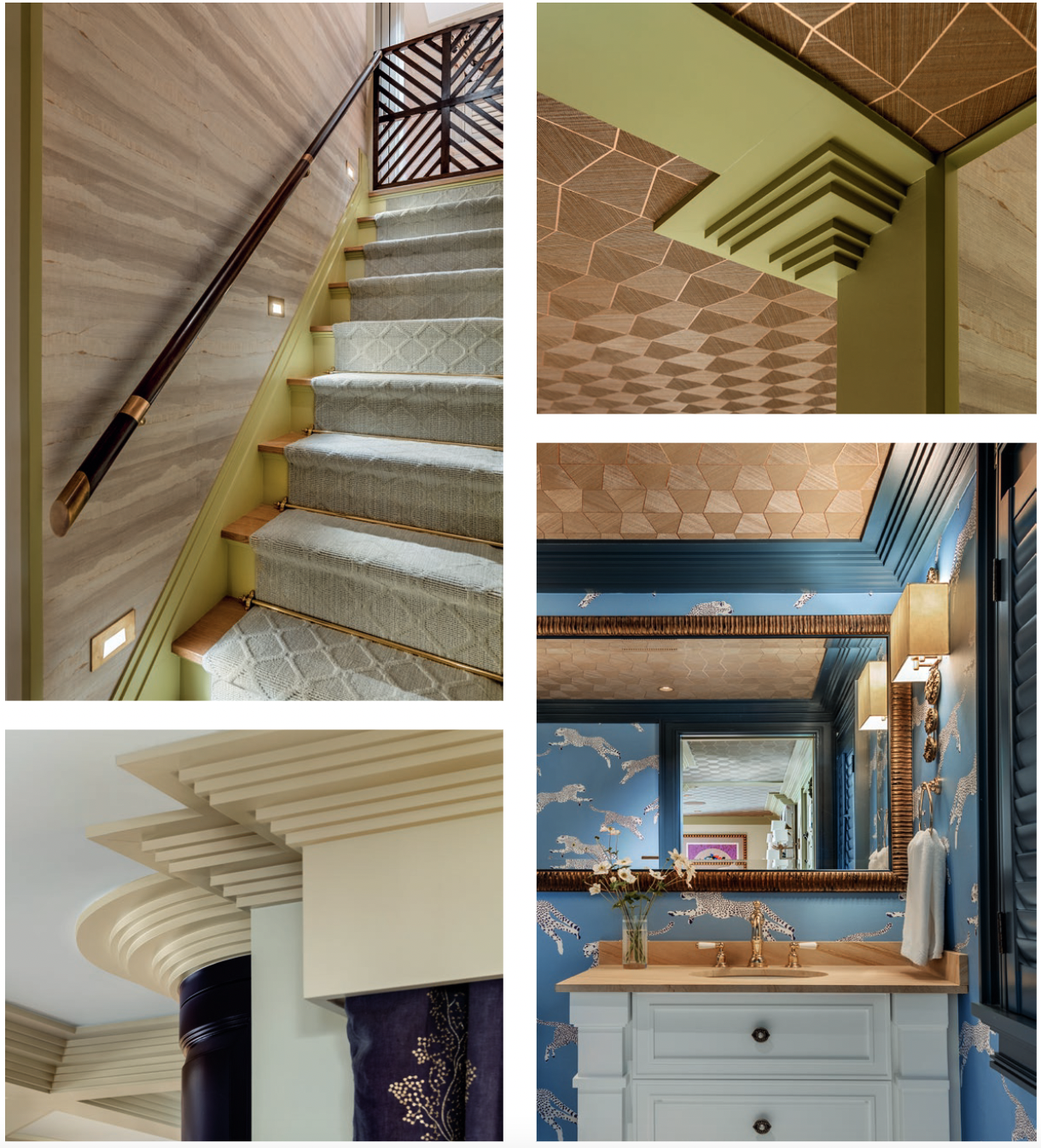 (Photography: Rob Karosis)
Ubiquitous smart home capabilities, including Josh AI integration, serves a dual purpose: enhancing daily life while optimizing the structural efficiency of the space. This seamless blend of historical charm and contemporary luxury proves that even with a small footprint, attention to detail can create an experience that is larger-than-life.