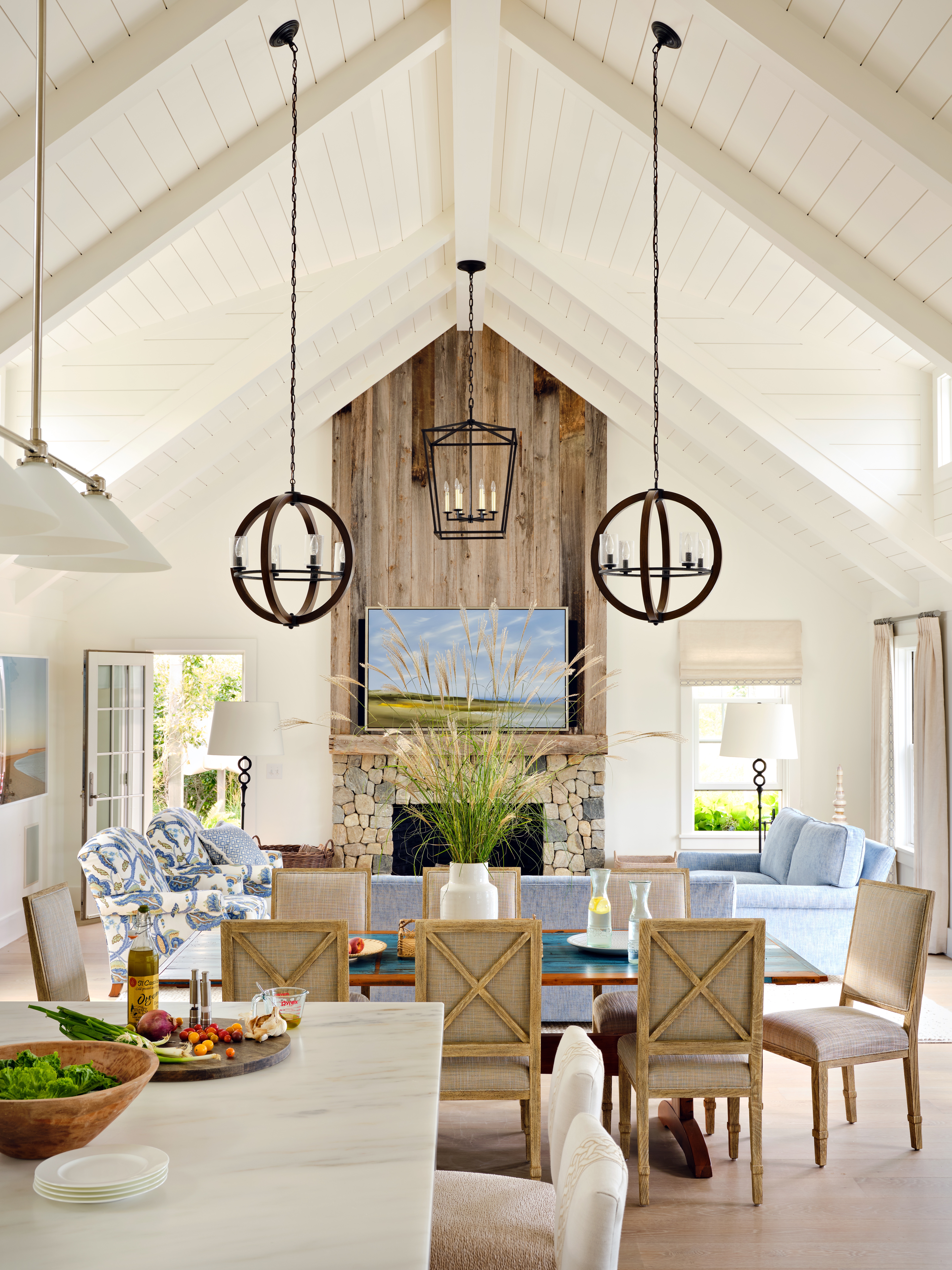 Meet Donna Elle of Donna Elle Design, an award-winning firm based in Nantucket. Elle has described her style as "designer clothes with bare feet," and we couldn't agree more. The essence of her aesthetic is that of a luxe vacation: soft, relaxed and playful, with an unexpected polish.
Elle's design is a far cry from the more literal "coastal style" of the past (no kitschy seahorse patterns or 'Beach this Way' signs here).  She prefers to create a beachy atmosphere, using color and texture to conjure warm sand, salty air and reflections off the water. The result is an interior landscape as clean, bright and dynamic as the coast itself.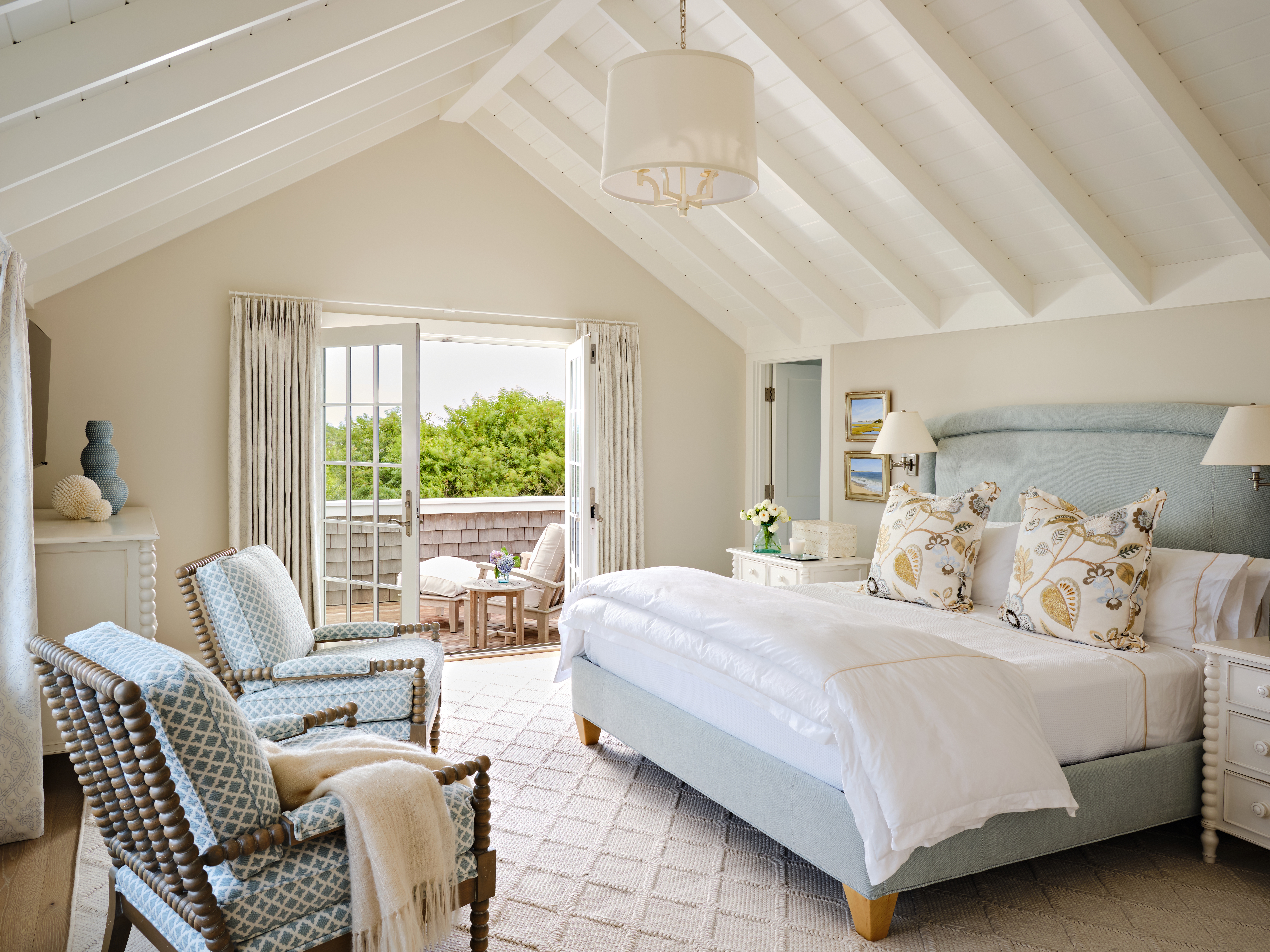 With her sharp intuition at the helm of every project, Donna draws inspiration from summers at the beach throughout her childhood. "It's about being tuned in to the nuances of island life," she says, "the ocean, the wildlife, the quality of light, the air. It's something you carry with you even if you move far from the sea."
Elle leaves plenty of breathable space in her design, balancing calm neutrals and exciting pattern play in perfect measure.  Each room has a sense of openness and flow, celebrating the natural light and the character of the space. Natural coastal textures like rattan, wood and shell are thoughtfully layered, while subtle design elements pay homage to the sea: a scalloped-edge mirror, a sparkling chandelier, a side table with inlaid mother-of-pearl, and round mirrors reminiscent of portholes.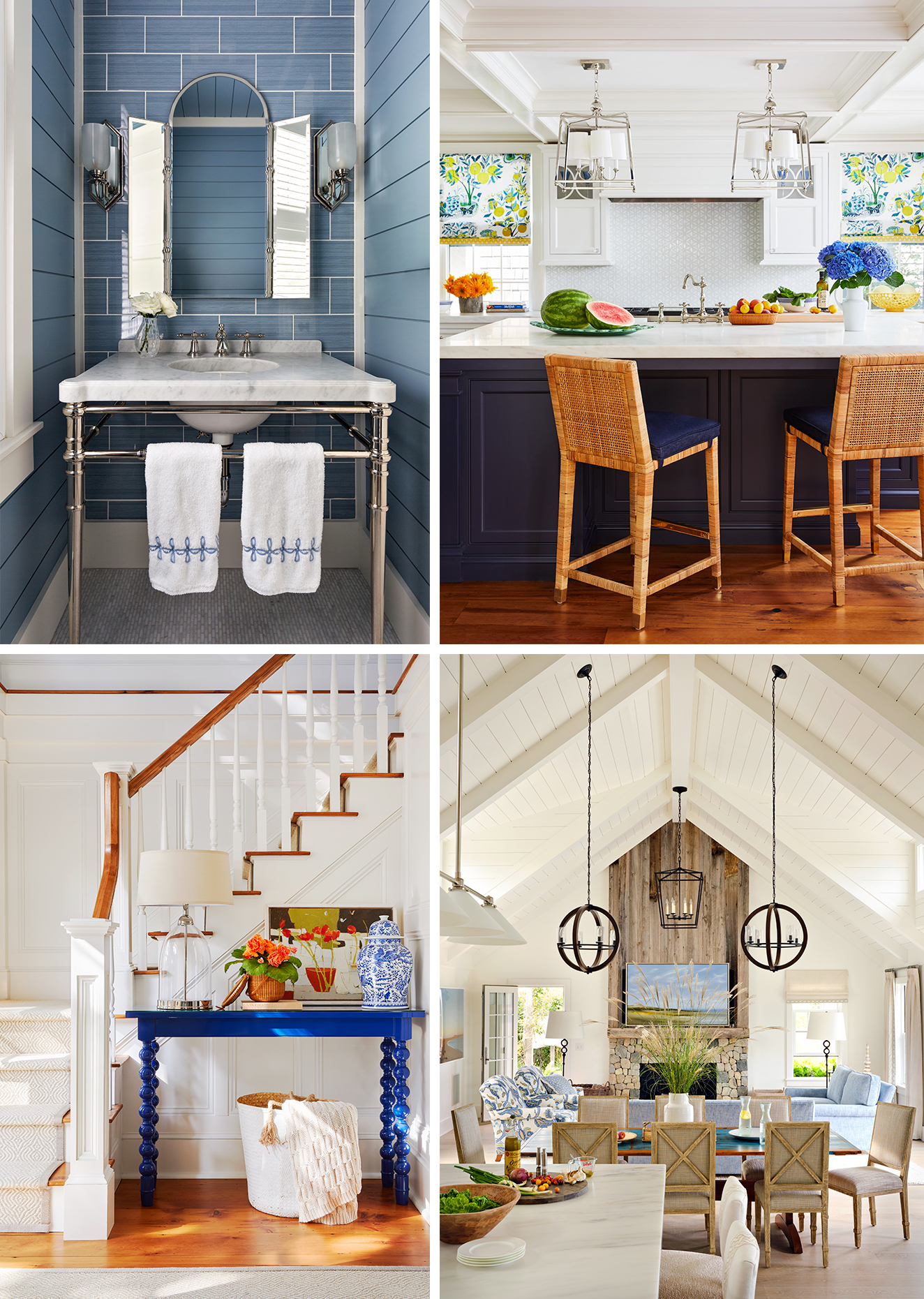 In light of her company's swiftly growing client base in recent years, Donna was joined by Associate Designer Katie Williams (Elle's daughter). Katie is a veteran of the fashion retail world and along with a fresh creative perspective, she has introduced Design ID, an incredible e-design service that allows clients to move at their own pace. Together the team guides each client through the process of creating their dream space and bringing that vision to vibrant life.
Donna Elle Design has brought the magic touch and impeccable expertise to various projects, from large-scale residential renovations and new builds to smaller redecorating endeavors. They have been featured in publications throughout New England such as Boston Home & Garden, New England Cape Cod & Islands Home, Boston Design Guide Cape and Islands, Nantucket Today, Cape Cod Home and Southern New England Home.