November 29, 2022 | Admin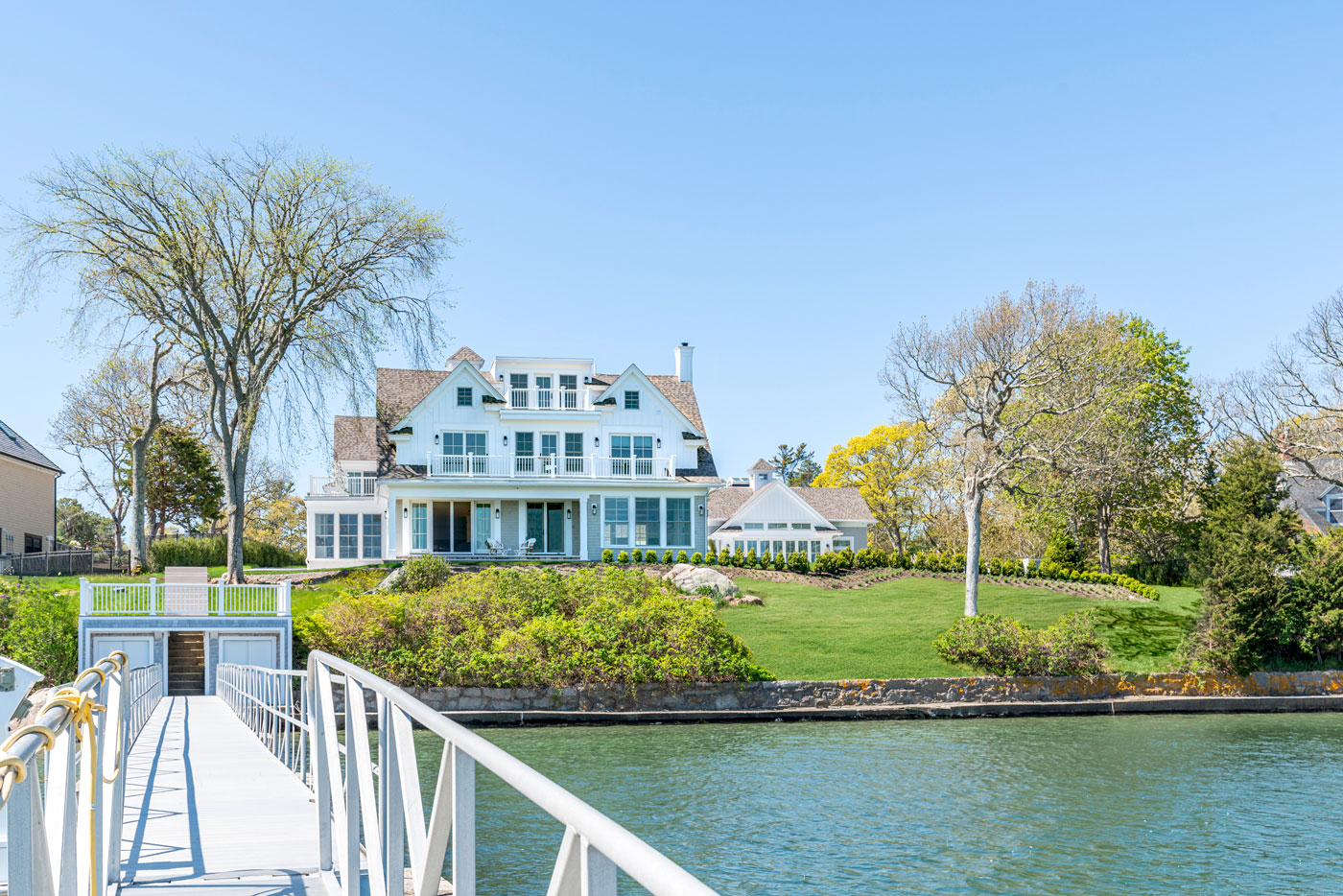 Onset Bay is the perfect location for a tranquil year-round family oasis
A quaint bayside village lined with sandy white beaches and glittered with Victorian charm, Onset is nestled in the town of Wareham, MA. Just a one hour trip from Boston, this Cape Cod locale conveniently accommodates summering city-dwellers. Yet many are making Cape Cod a year-round homestead, including the owners of this magnificent waterside property. 
The home sits on a lush hilltop lot overlooking an expansive stretch of Onset Bay—a perfect location for a tranquil family oasis. The homeowners' dream was to transform the property into a space to be enjoyed by the whole family year-round.
To reshape the home to suit their needs, the homeowners consulted McKay Architects. "More people are making their permanent residences their Cape and Island homes," says Callie McKay of McKay Architects. "They want to incorporate year-round recreational design so they can enjoy those features year-round."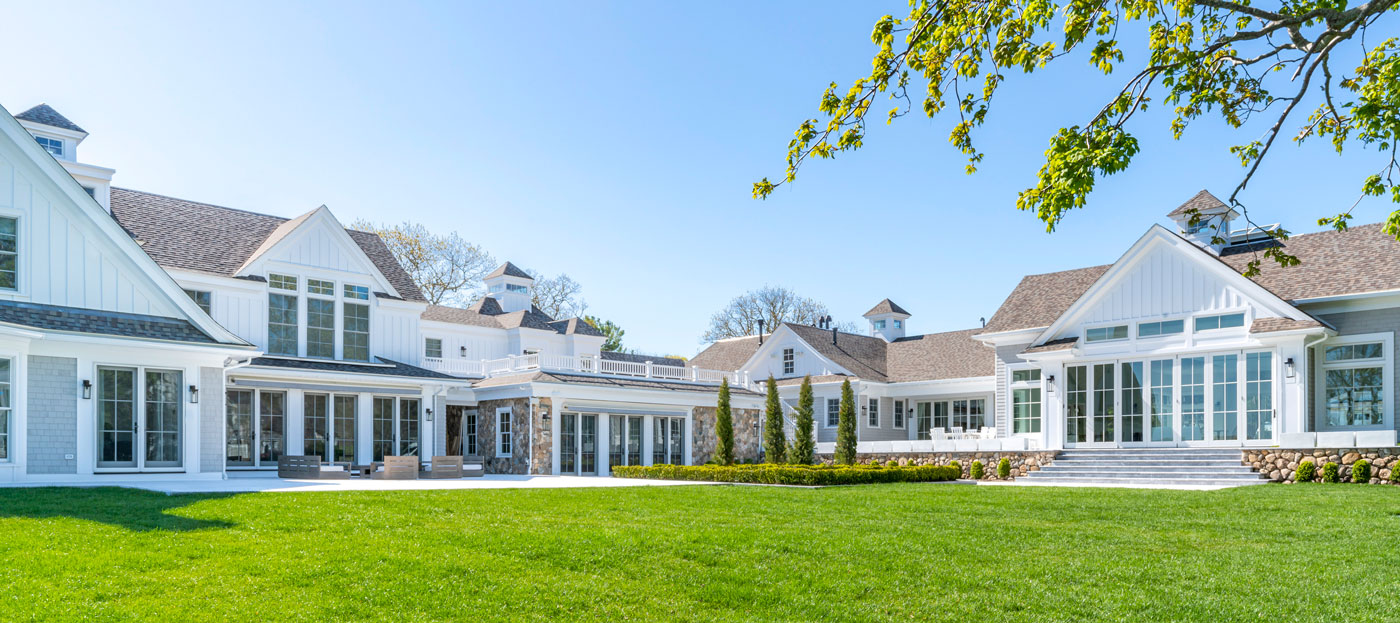 The project began as a complete gut renovation of an existing home built in the 1930's. The renovation expanded the home from 4,200 square feet to about 13,800 square feet with the addition of a 10-car garage, carriage house, and grand Natatorium optimized for year-round use. Prior to the renovation, the home did not take full advantage of the lot's stunning surroundings. An abundance of oversized windows were added to usher in spectacular views from every angle of the home.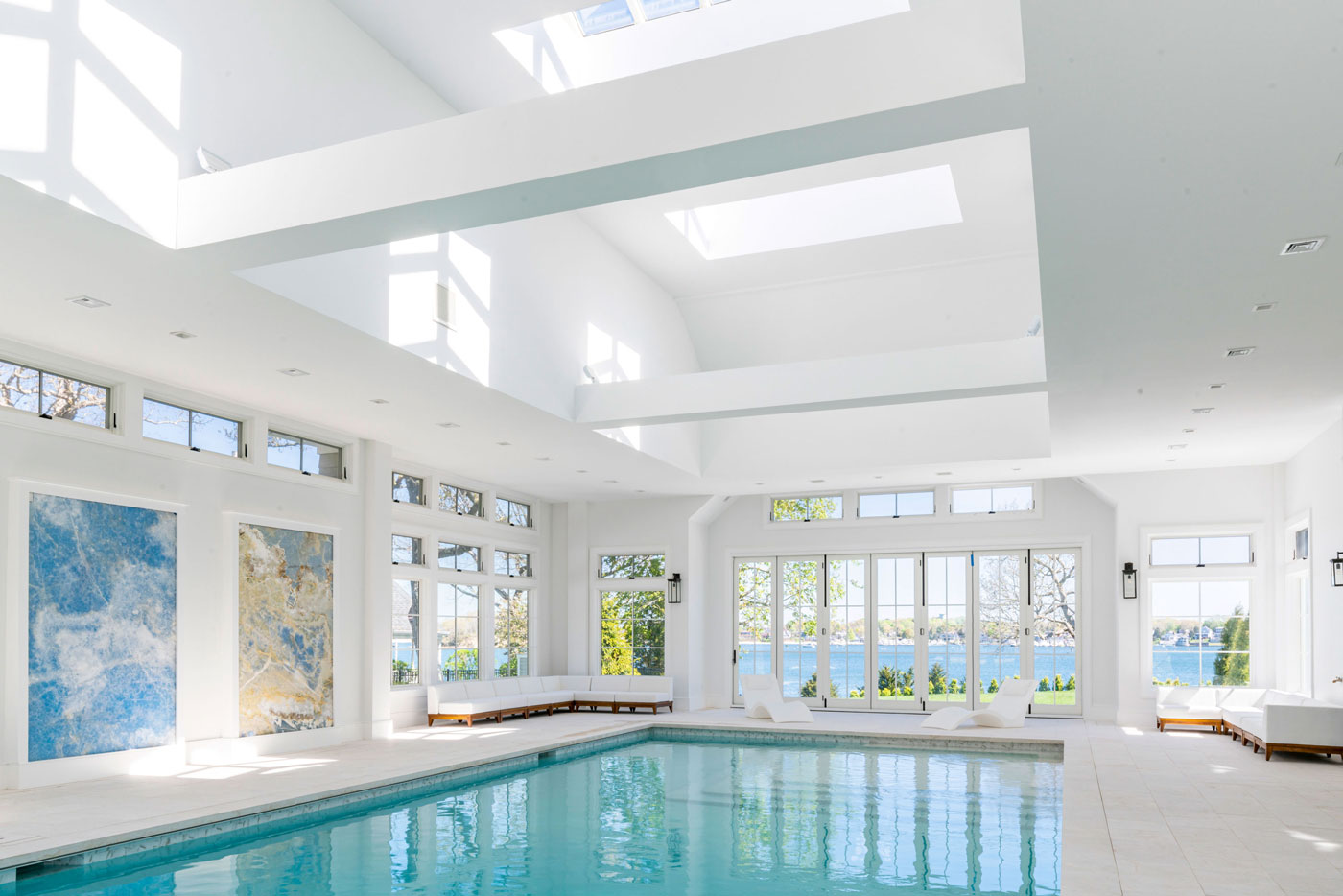 Ample space to entertain and full access to the water were made available in unique and creative ways. The seasonally versatile atrium-style Natatorium boasts plentiful bay views that create a seamless coexistence between the natural surrounding waters and the swimming pool itself. Bifold doors were installed adjacent to the pool area to invite the outdoors in on a warmer day, while giving the option to enclose the space for comfort in cooler months. The homeowners' active lifestyle inspired the addition of a multi-purpose entertainment and gym space within the Natatorium.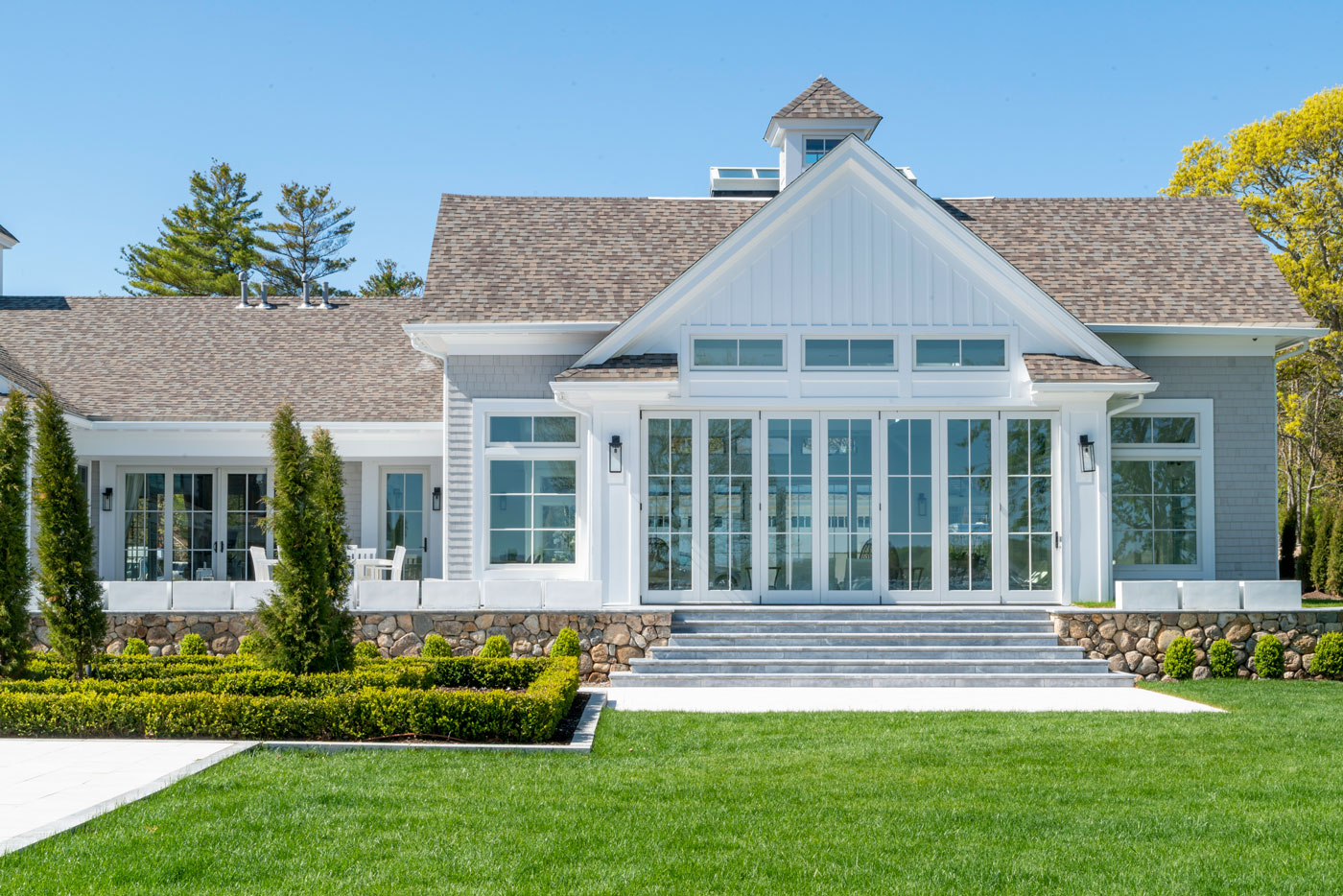 The homeowners also envisioned a gathering space by the dock, sparking McKay to consult Peter Luciani of LuciGold for an innovative solution. Their skillful collaboration yielded a sleek and functional sitting area atop a pre-existing staircase that leads to an extensive dock. From the deck, the dock is cleverly hidden. A simple lift of a discrete latch door—which blends flawlessly into the deck surface—unveils the way to the water. Panoramic views of the bay dwell at the edge of the dock, paying homage to Onset's seaside wonders.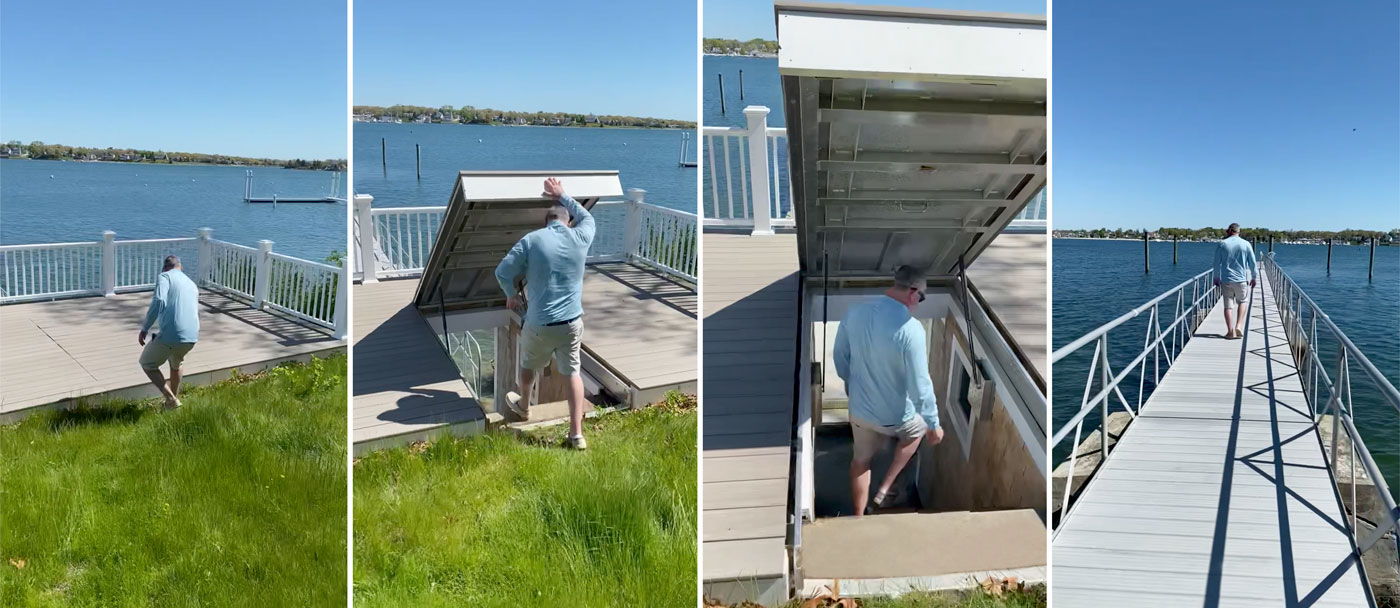 The innovative and versatile amenities of this renovation prove that coastal living on the Cape and Islands is not just reserved for summertime. As the region's year-round population continues to grow, this project serves as an emblem of inspiration of what is possible—no matter the season. 
Photography: Abigayle Grattan
Builder: Prime Time Properties,Inc