November 6, 2023 | Stella Tirone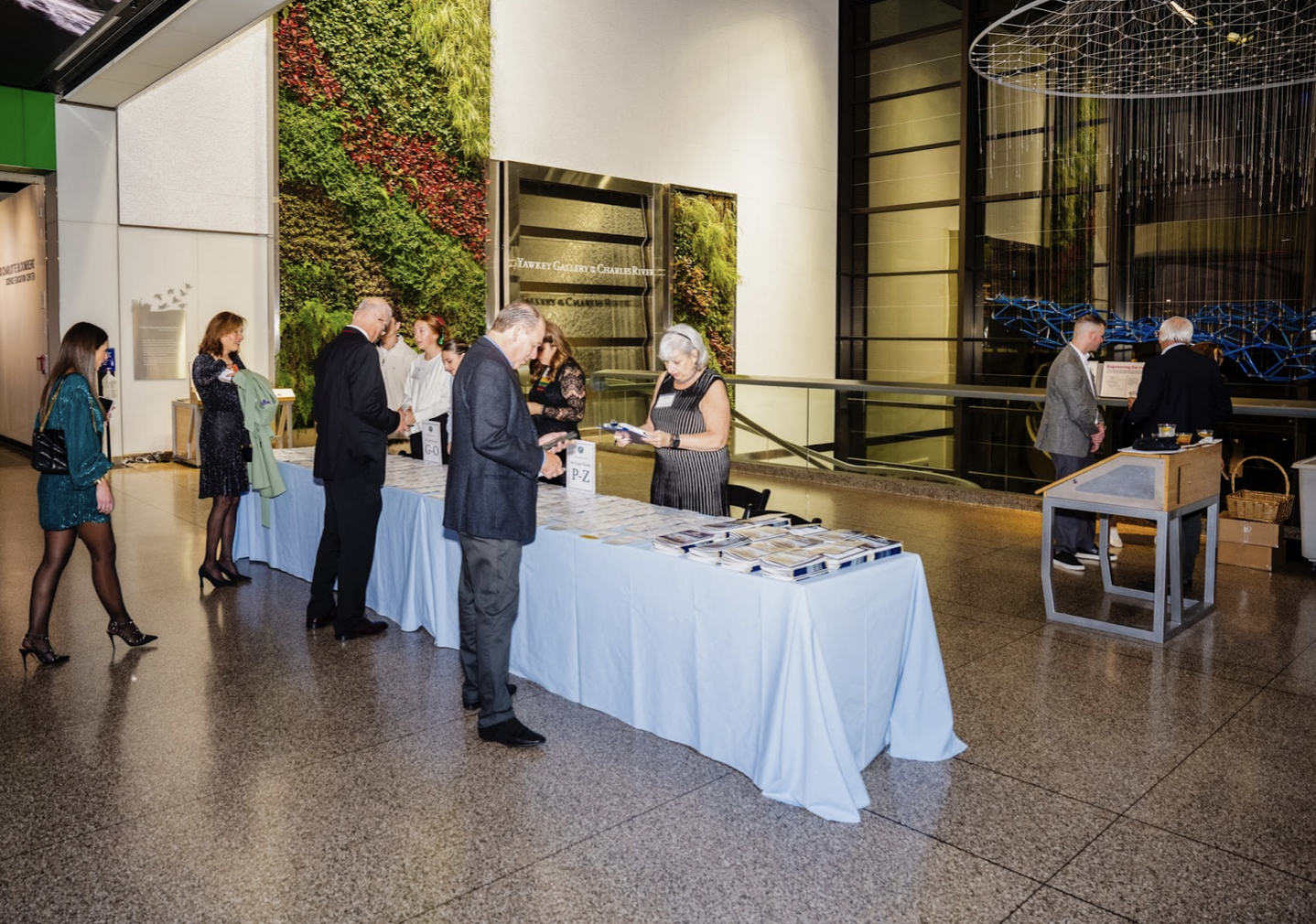 (Photography: Charlene Graham)
Over 400 guests gathered for the Annual PRISM Awards gala at the Boston Museum of Science to honor the best of the best in the local residential building industry.
The Builders and Remodelers Association of Greater Boston (BRAGB) received 340 PRISM entries in six categories, which were celebrated on October 19 in the museum's multi-leveled Blue Wing with a reception featuring plenty of great hors d'oeuvres and full bar, followed by the awards ceremony.
BDG is ecstatic to announce that 23 of our clients were awarded for skills and expertise––some even received multiple honors. 
The awards are not only a good time, but a good cause, with a portion of all the proceeds funding BRAGB's Careers in Construction program––a support system for local trades programs in area public high schools and vocational technical high schools. 
Congratulations to our Boston Design Guide clients and to all who entered. To see a full list of winners, check out the 2023 PRISM Winners list online and read on for more details on our BDG honorees. 
Excellence in New Construction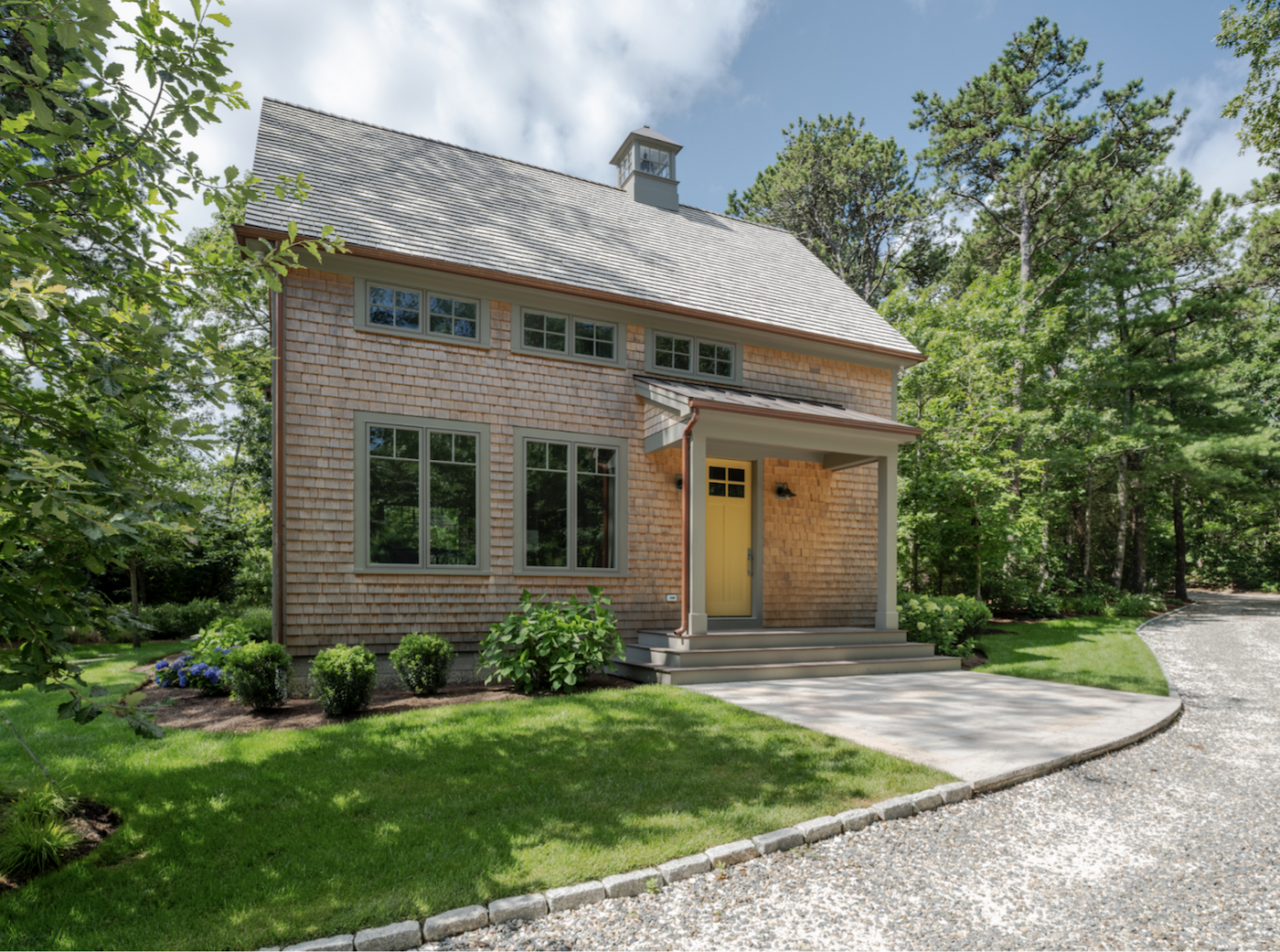 (Photography: Ryan Maheu)
Cape Associates, Inc. – Gold for Best Single Family Home: Under 2,000 Square Feet
Little Pleasant Bay Barn House 
Cape Associates, Inc. – Silver for Best Single Family Home: 2,000 to 3,000 Square Feet
Falmouth Modern Home
Longfellow Design Build – Gold for Best Single Family Home: 2,000 to 3,000 Square Feet
Grand Ave Home Vineyard Views 
Hutker Architects – Gold for Best Single Family Home: 3,000 to 4,500 Square Feet
Fen's Edge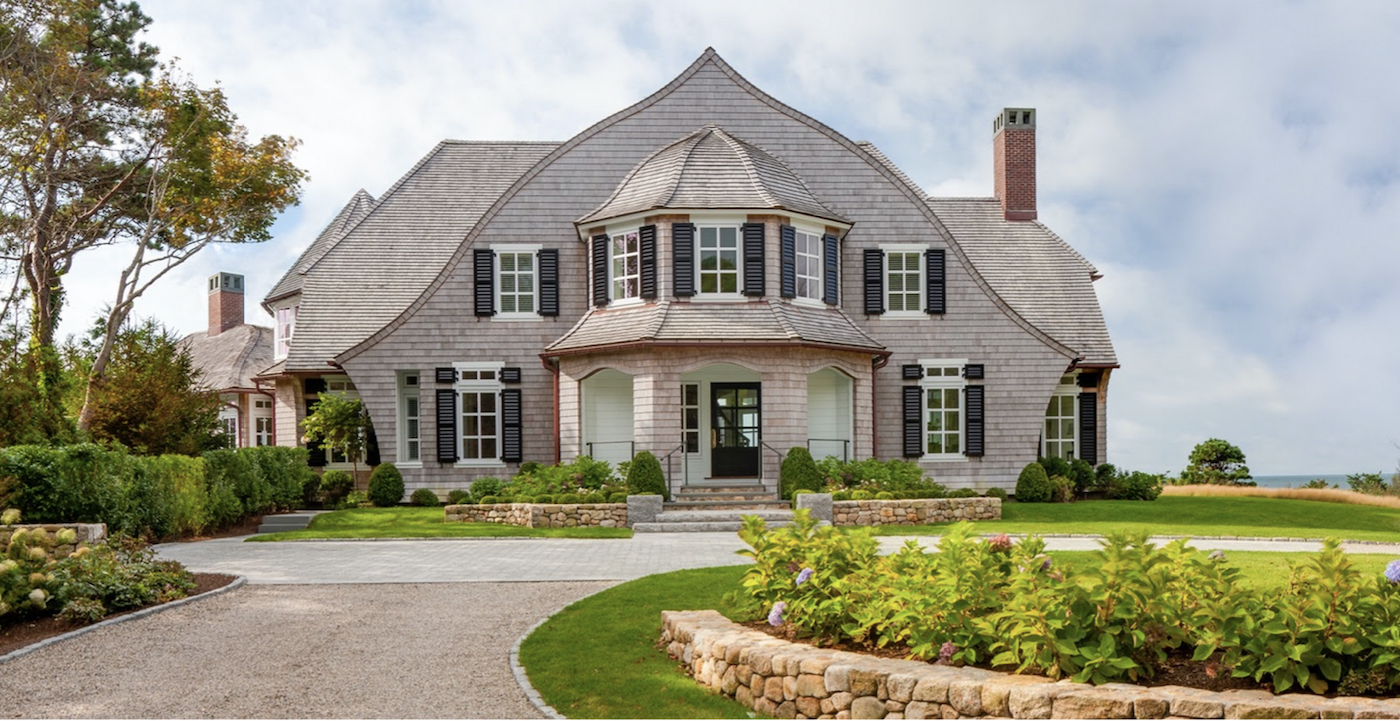 (Photography: Brian Vanden Brink)
Polhemus Savery DaSilva Architects Builders – Silver for Best Single Family Home: 4,500 to 6,000 Square Feet
Windswept
Albert, Righter & Tittman Architects – Gold for Best Single Family Home: 4,500 to 6,000 Square Feet
Eight Gables
Nicholaeff Architecture & Design – Silver for Best Single Family Home: Over 8,000 Square Feet
Osterville New Construction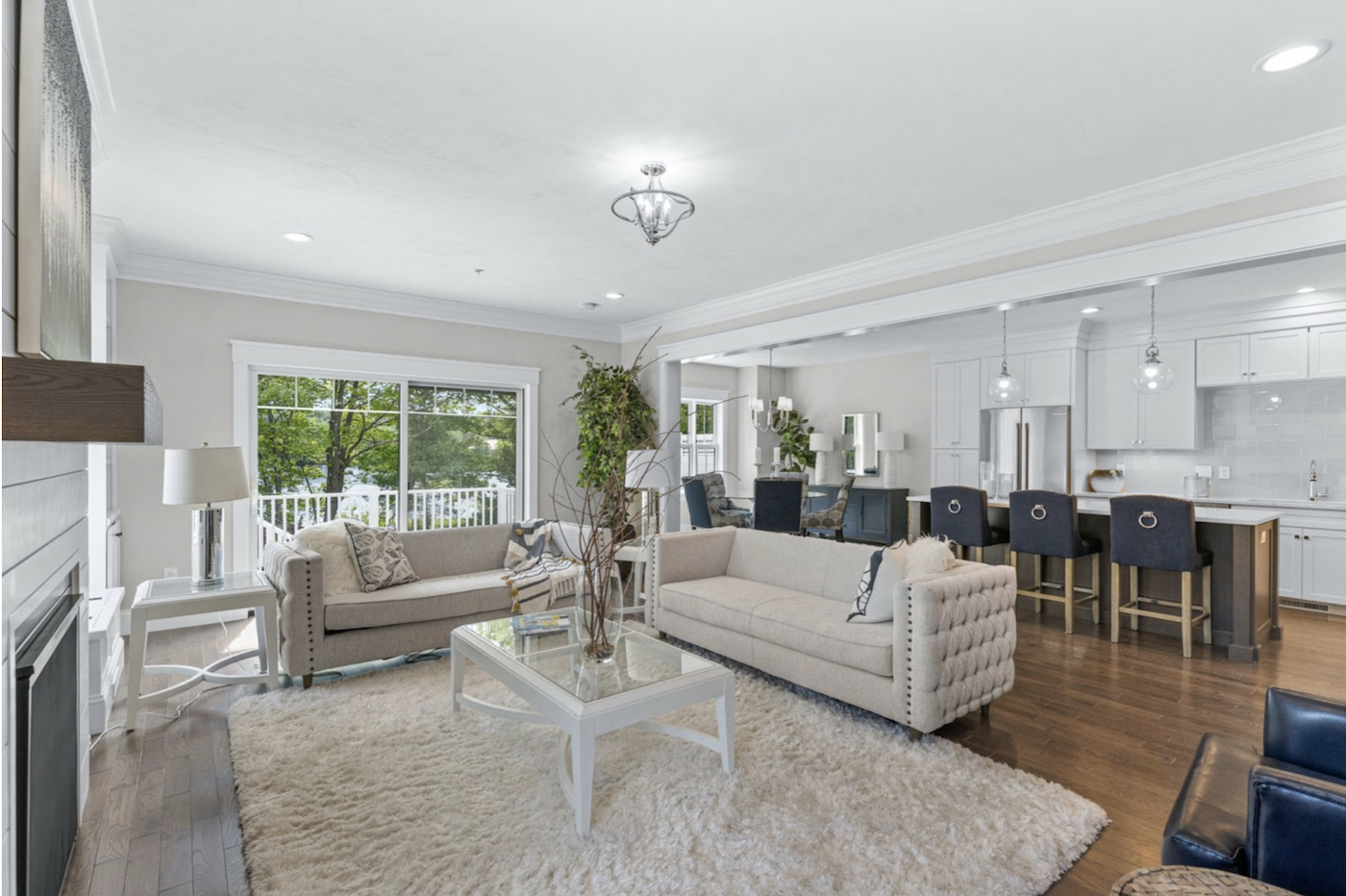 (Photography: Drone Media)
Brendon Properties – Gold for Best Attached Home: Townhouse
The Village at Bailey's Pond
Nicholaeff Architecture & Design – Silver for Best Living Area: Private Residence – Specialty Room
Treehouse and Pool House
LDa Architecture & Interiors – Gold for Best Living Area: Private Residence – Specialty Room
Music Pavillion
Excellence in Remodeling
KitchenVisions – Silver for Best Kitchen Remodel: Between $150,000 And $300,000
Bakers Best Kitchen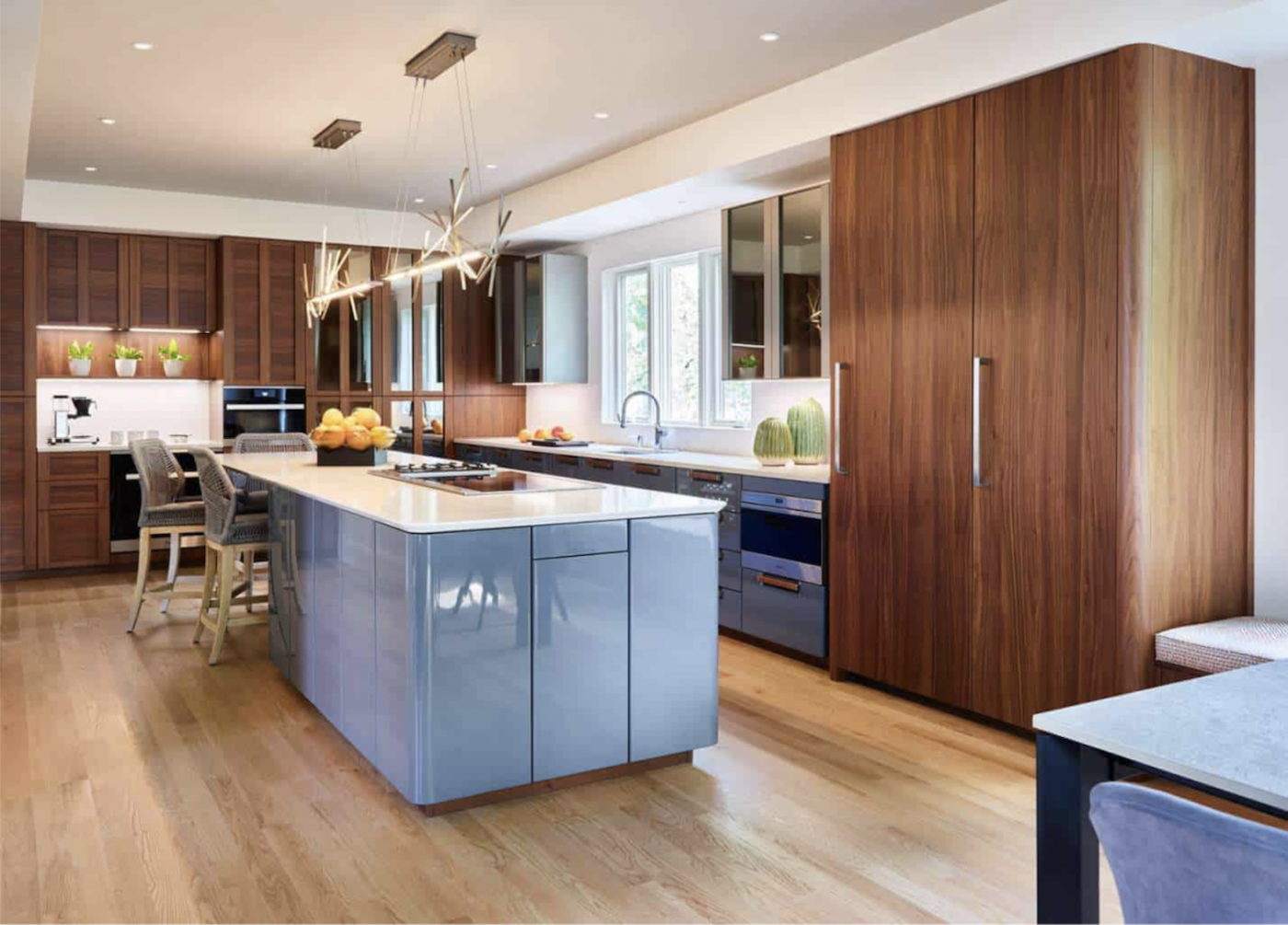 (Photography: Jared Kuzia)
Interiology Design Co. – Gold for Best Kitchen Remodel: Between $150,000 And $300,000
Walnut With a Twist
FBN Construction Company, LLC – Gold for Best Home Renovation: Under $250,000 
City Pied-À-Terre
SV Design – Silver for Best Home Renovation: Between $250,000 and $500,000
Marble Twist
Kevin Cradock Builders, Inc. – Silver for Best Home Renovation: Over $1 Million, Under 5,000 Square Feet
Tudor Reawakening 
Photographer: Jared Kuzia
The Valle Group, Inc. – Gold for Best Home Renovation: Over $1 Million, Under 5,000 Square Feet
Historic Renovation
JW Construction, Inc. – Gold for Best Home Renovation: Over $1 Million, Over 5,000 Square Feet
Brook Meadows Modern Farmhouse
McPhee Associates of Cape Cod – Silver Best Historical Renovation: Over $1 million
Coastal Farmhouse Revival
Excellence in Community Design
Longfellow Design Build – Silver for Best Universal Design 
Tree Tops Over a Falmouth Marsh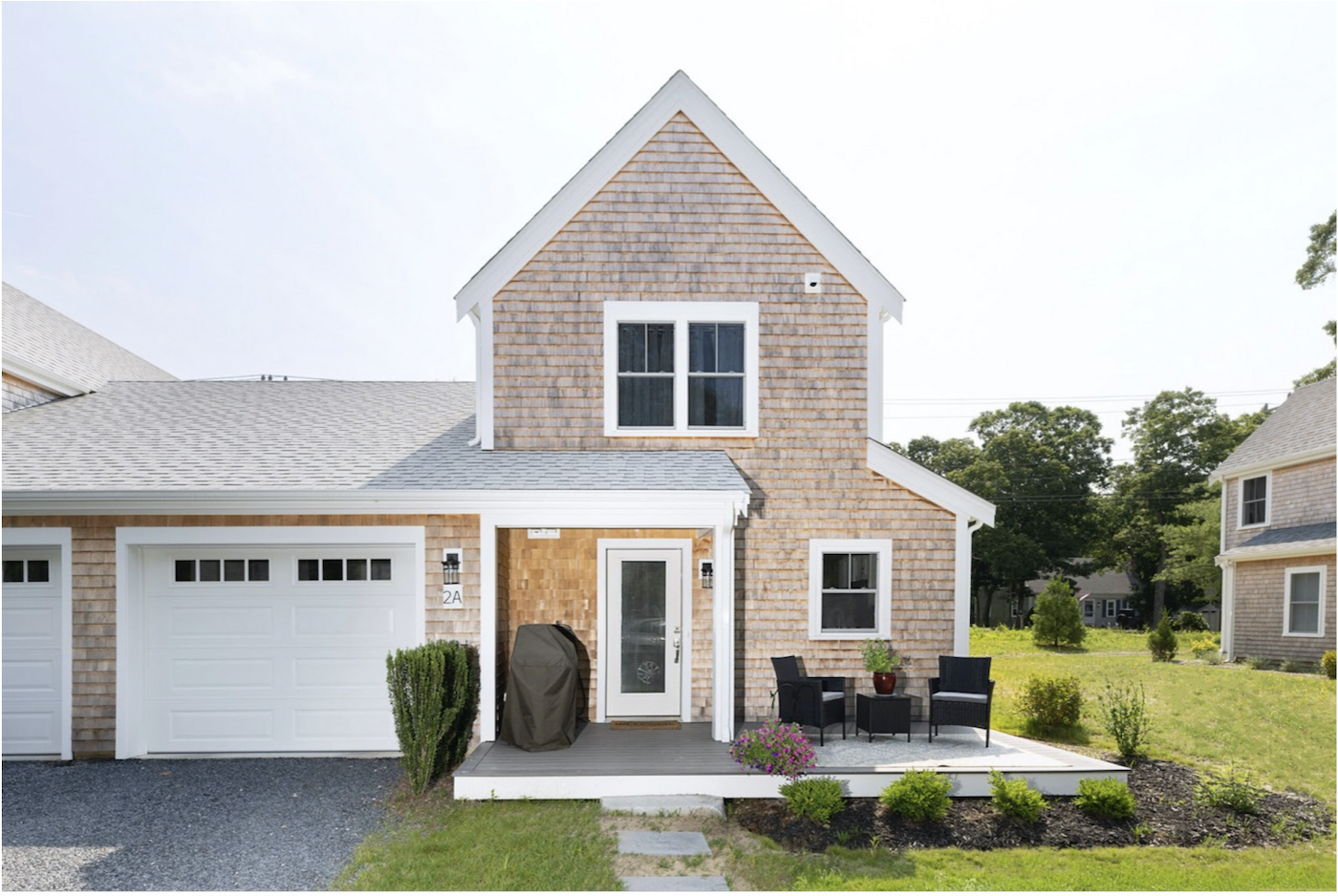 (Photography: Sergio Dabdoub)
The Valle Group, Inc. – Silver for Best Affordable Community 
Megansett Crossing
SV Design – Gold for Best Affordable Community 
Anchor Point 
Excellence in Interior/Exterior Design and Merchandising
Gregory Lombardi Design – Silver for Best Landscaping Design 
Nonquitt Retreat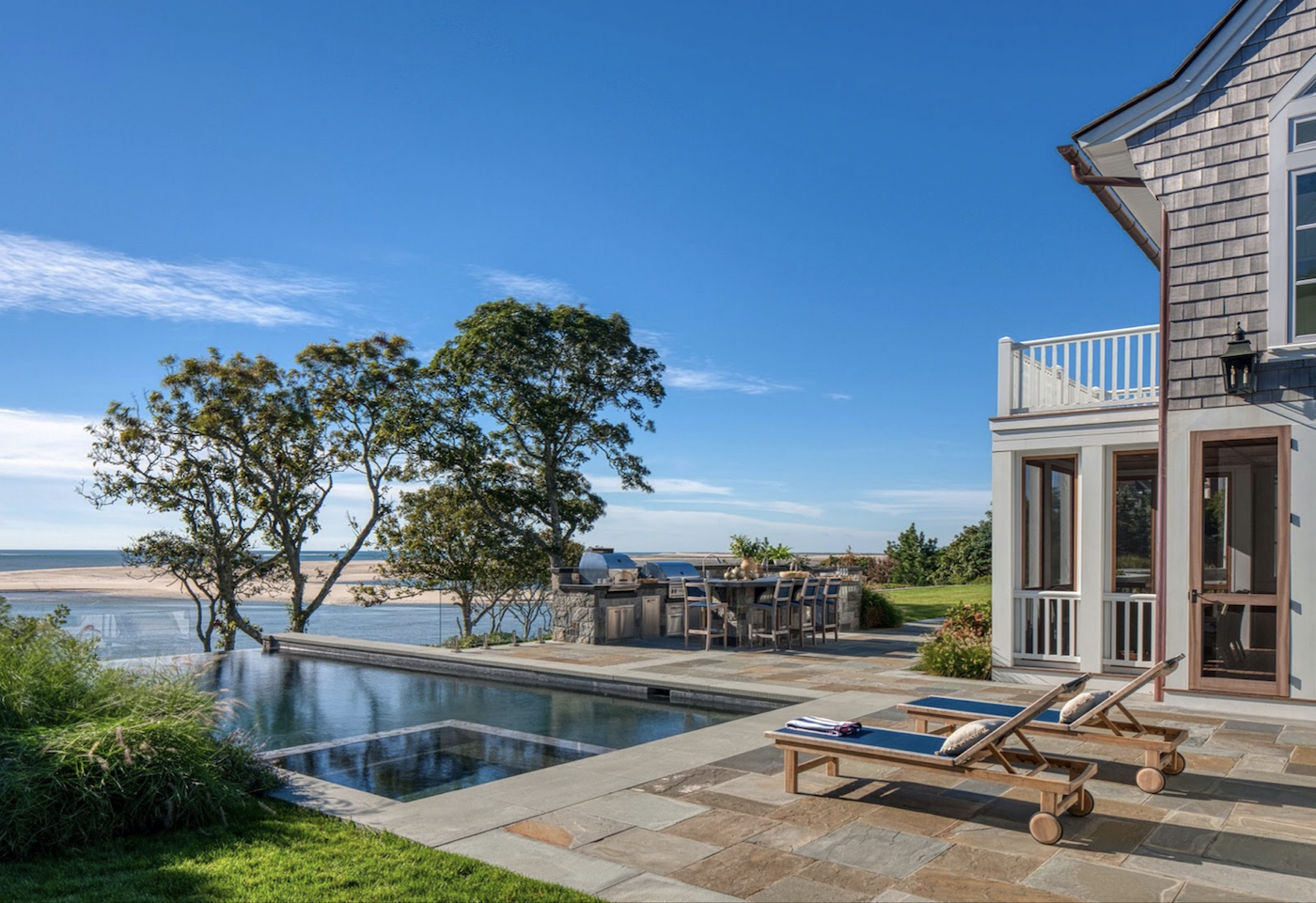 (Photography: Brian Vanden Brink)
Polhemus Savery DaSilva Architects Builders – Gold for Best Landscaping Design 
Sandy Bluff
Interiology Design – Silver for Best Interior Design of a Private Residence: Kitchen
Italian Inspiration
Brendon Properties – Gold for Best Interior Merchandising of a Model: Average Sales Price Over $650,000
Millwood Preserve Model Home
simpleHome – Silver for Best Use of Smart Home Technology
Cottage by the Sea
TSP Smart Spaces – Gold for Best Use of Smart Home Technology
The Residences at 566 Columbus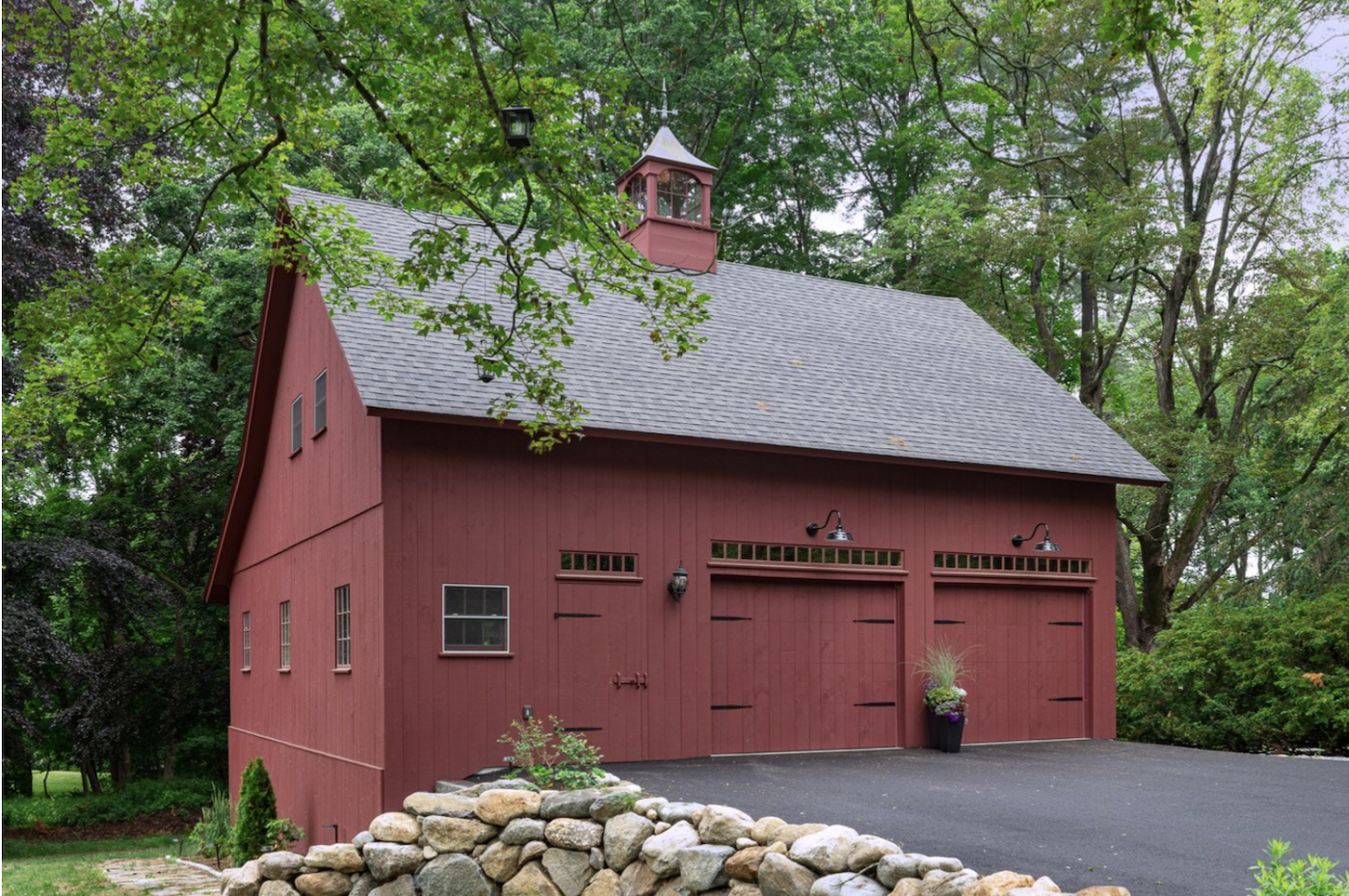 (Photography: Greg Premru)
Platt Builders, Inc. – Gold for Most Creative/Unique Use of Space (Over 150 SF)
A Grand Dame Gets a Garage
Jacob Lilley Architects – Silver for Most Creative/Unique Use of Space (Over 150 SF)
Ten Hens Barn
Platt Builders, Inc. – Silver for Best Millwork or Custom Cabinetry 
Talent Aloft: Custom Cabinetry Workspace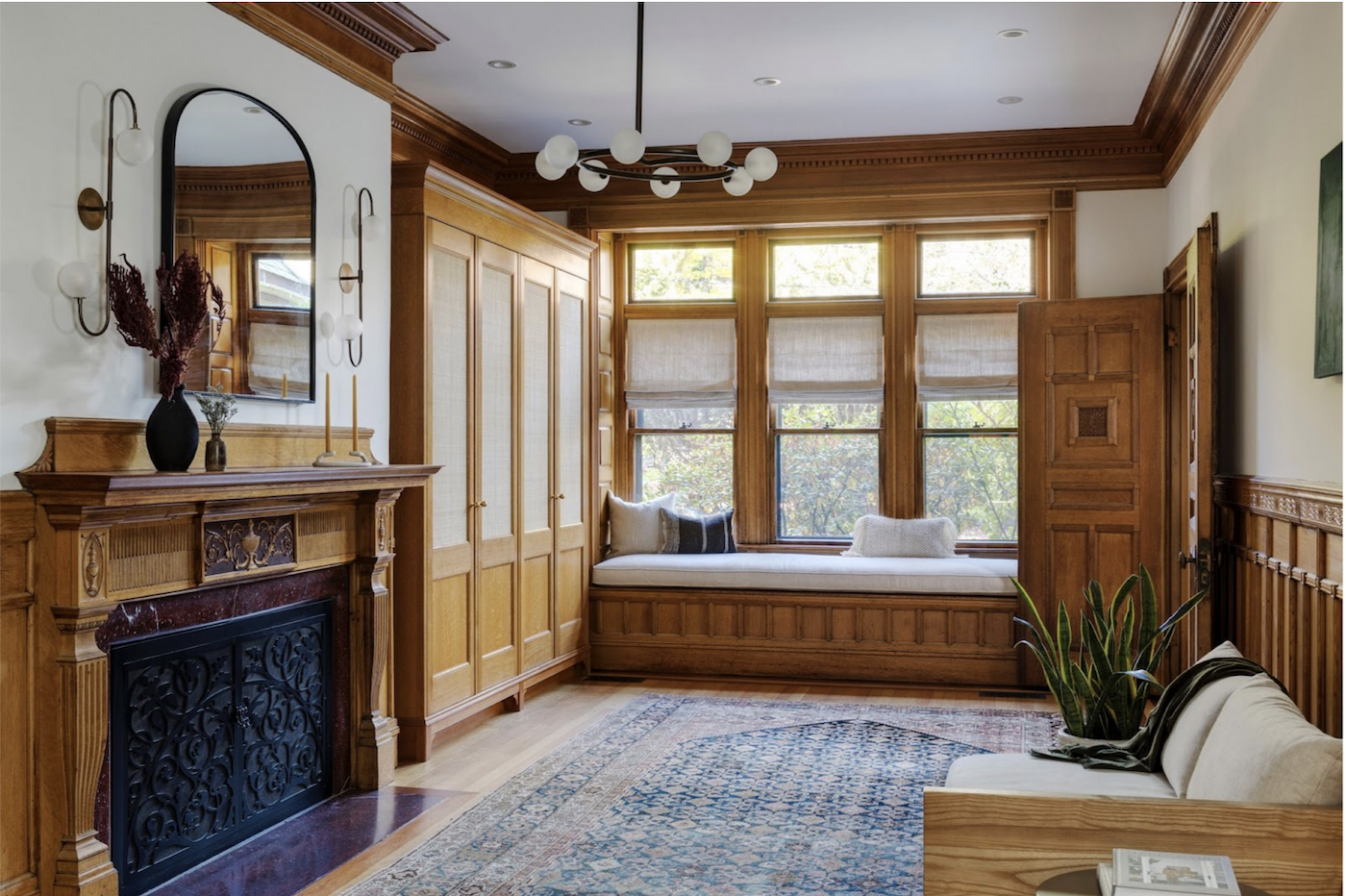 (Photography: Greg Premru)
Kevin Cradock Builders, Inc. – Gold for Best Millwork or Custom Cabinetry 
Custom Cabinetry for Contemporary Living
Excellence in Sales and Marketing
Kenneth Vona & Son Construction – Silver for Best Print Brochure: Community, Builder* or Associate
Built on Values
Boston Stone Restoration – Gold for Best Print Brochure: Community, Builder* or Associate
Trio of Print Ads
The Valle Group, Inc. – Silver for Best Digital Marketing Campaign: Community, Builder* or Associate
Valle Group Downloadable Booklets
Mid-Cape Home Centers – Gold for Best Social Media Campaign 
Builder Educational Video Social Media Campaign
Mid-Cape Home Centers – Silver for Best Logo of the Year: Community, Builder* or Associate
Women in LBM
Kevin Cradock Builders, Inc. – Silver for Best Marketing Event or Series of the Year
KCB Boiler Room Breakfast Club Series
Mid-Cape Home Centers – Gold for Best Marketing Event or Series of the Year
First Responder Event
SV Design – Silver for Best Website: Community, Builder* or Associate
SV Design Website
System 7 Experience Center – Gold for Best Showroom/Sales Center/Design Center: Builder* or Associate
System 7 
TSP Smart Spaces – Silver for Best Showroom/Sales Center/Design Center: Builder* or Associate
The Experience Lab 
Individual and Group Recognition
Kevin Cradock Builders, Inc. – Silver for Project Manager of the Year 
Dylan Burford
The Valle Group, Inc. – Gold for Project Manager of the Year 
Andrew Seguin
The Valle Group, Inc. – Silver for Sales Person or Team of the Year: Builders or Remodeler
Cecelia McGonagle
FBN Construction Company, LLC – Silver for Superintendent of the Year 
Dave Miller
The Valle Group, Inc. – Gold for Superintendent of the Year 
Rob Oberton
FBN Construction Company, LLC – Gold for Superintendent of the Year 
Wayne Maclean
Longfellow Design Build – Silver for Rising Star of the Year: Builder or Remodeler
Hadley Zolak
The Valle Group, Inc. – Gold for Rising Star of the Year: Builder or Remodeler
Scott Jacobson
FBN Construction Company, LLC – Silver for Trade Partner/Subcontractor of the Year
TBR Marble & Granite
Mid-Cape Home Centers – Silver for Community Spirit Award 
Tommy's Place Fundraiser
Longfellow Design Build – Silver for Most Valuable Team Member: Builder or Remodeler
Kelsey Birchenall
Longfellow Design Build – Gold for Most Valuable Team Member: Builder or Remodeler
Hailey Medeiros